CATStyle Blog
Come on board and write about your funny cat and share your stories with all the other cat lovers.
2 minutes reading time
(344 words)
A Clever New Cat Water Fountain
Back in 2017 we did an in-depth article called Dehydration can be Deadly for Cats, where we discussed the importance of feline hydration and set out to try and answer the question, "how much water does a cat need to drink?"
As big proponents of water fountains for our own cats, we were delighted to find a new (and very clever) product for cat owners called the Oasis Pet Fountain by Cheerble.
Have a look …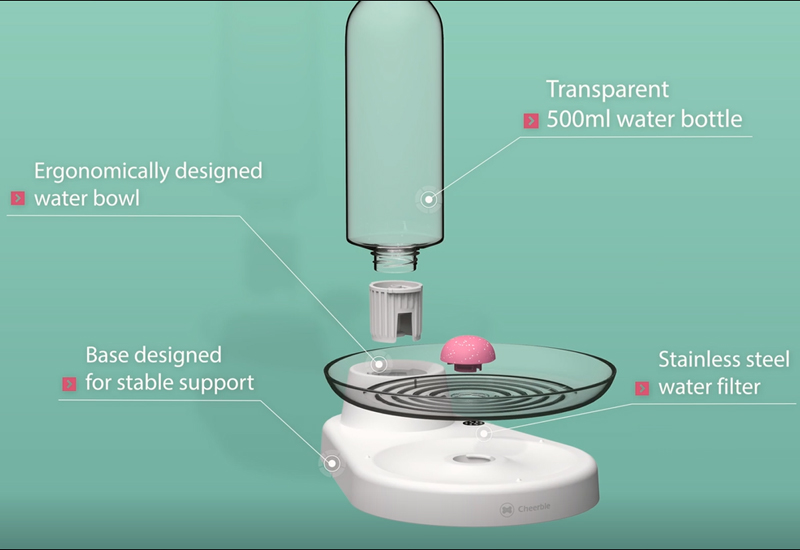 Key Features of the Oasis Water Fountain
Ergonomically Designed for a More Comfortable Drinking Position Stable Support with No-Spill Water Dish Fresh & Calm Water Stream with Built-in Filter Compatible with Most Regular Water Bottles Sleek Design with All Safe Materials
A Cat's Purrspective
We prefer to drink moving water, served fresh, out of a shallow dish, so we don't get 'whisker stress' — usually caused by having to drink from a water level that's too low and deep so the bowl puts pressure on our whiskers.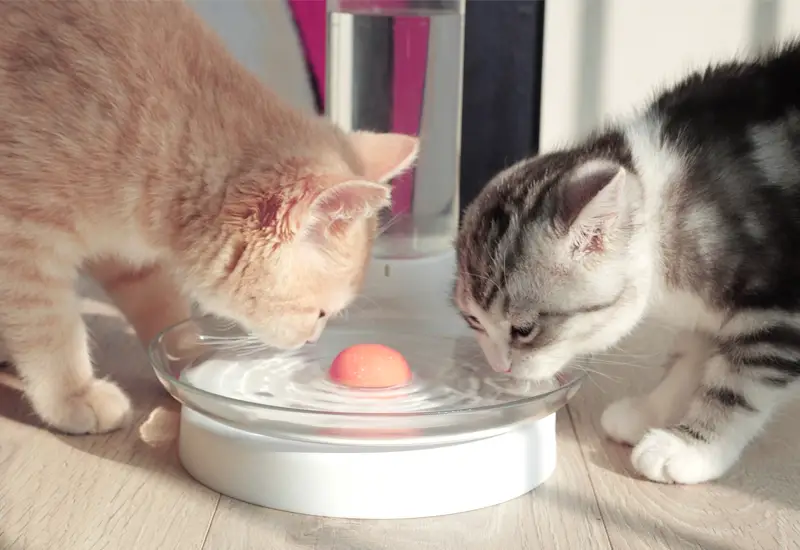 A Cat Owner's Purrspective
We don't care for frills and just want a good fountain that works well, is easy to clean, looks sleek in our home, and most importantly gives us some peace of mind that our cats won't be left with an empty water bowl.
Enough cannot be said about ensuring a feline remains hydrated. A cat stuck inside a home or apartment 24/7 without water to drink that they enjoy, can easily lead to a state of dehydration.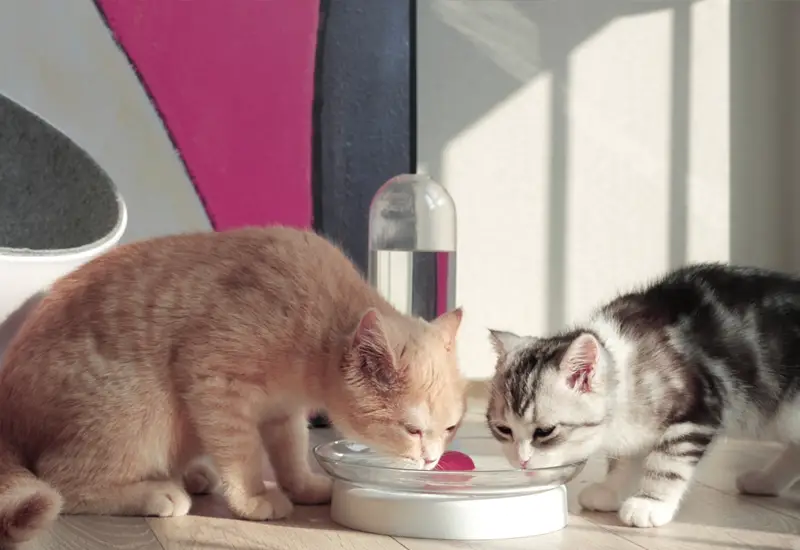 Tip: It's always a good idea to locate your cat's water source away from food as research shows that cats prefer to drink water away from their food source.
Check out the video below to see the Oasis Fountain in action:
Keep your cats hydrated and let them drink comfortably. Click on the following link to learn more about the Oasis Pet Water Fountain.
Limited Time Special Offer:
Right now Purrington Post readers will get 25% OFF with code OASIS, and an additional 15% OFF on top of the pre-order price but only until Mar. 20th, 2020. Order here.

Original author: Purringtonpost
How do you feel about this post?
Stay Informed
When you subscribe to the blog, we will send you an e-mail when there are new updates on the site so you wouldn't miss them.
Comments
No comments made yet. Be the first to submit a comment