CATStyle Blog
Come on board and write about your funny cat and share your stories with all the other cat lovers.
2 minutes reading time
(437 words)
All-in-One Interactive Cat Toy from Cheerble
Ever worry about how to keep your cat happy and entertained while you're away? If so, you'll love this new interactive board game designed for cats by Cheerble.
Remember Cheerble? They are the most backed pet toy brand in crowdfunding history, and they're about to start producing their third product— a brand new all-in-one toy for cats.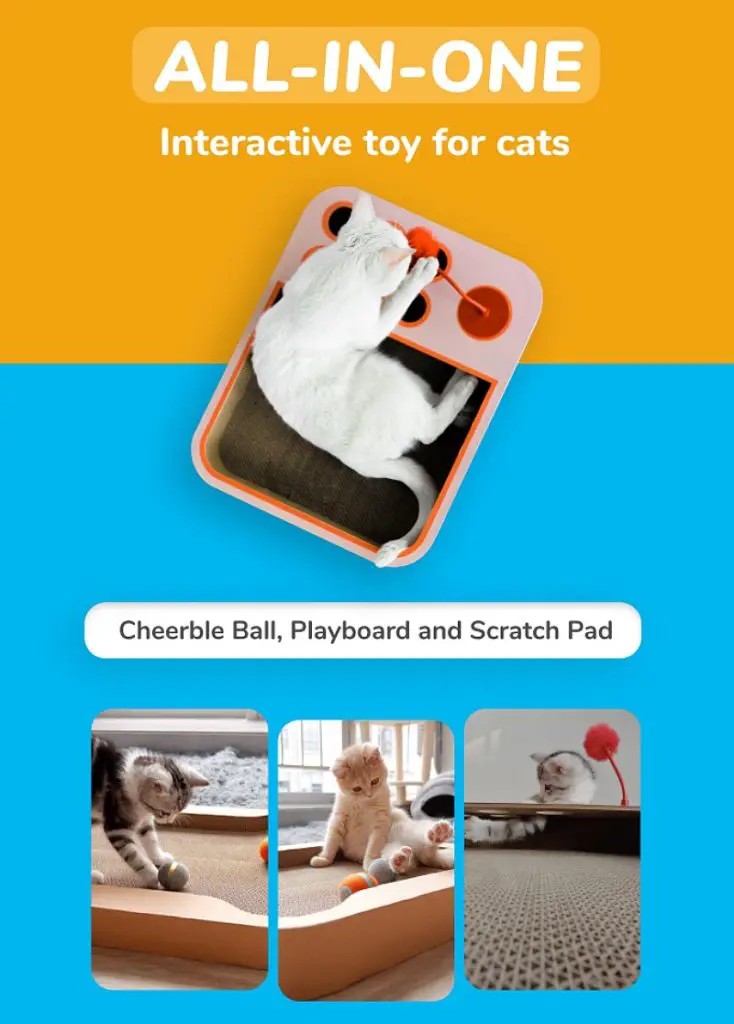 This clever new interactive board game is the purrfect solution for busy cat parents and their playful cats. Inspired by the the latest findings in feline psychology and years of experience in developing smart pet toys, the Cheerble Board Game has been designed to satisfy cats' natural instincts, ensure endless hours of play and help them overcome boredom and loneliness when their cat parents are away.
The 3-in-1 toy is a great place for your cat to play, exercise, scratch and nap.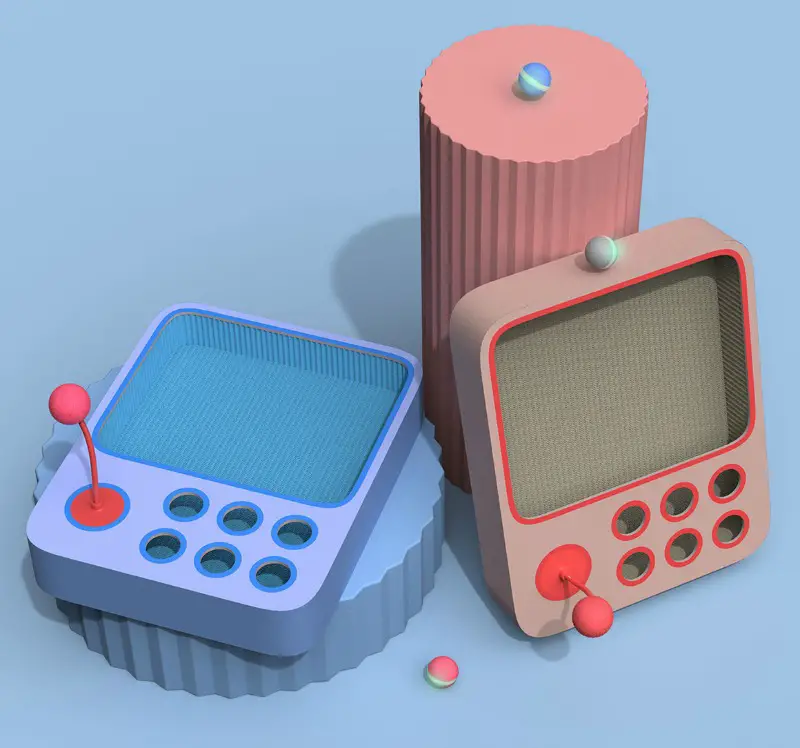 Setting it up is faster than any meow. Simply push the button on the ball to adapt it to their cat's energy level, and there you are! Give your kitty a slow and gentle roll to warm up, or challenge them with some active madness that even the most athletic feline will have a hard time catching!
Curious paws will have to chase the tiny jumpy ball with cool LED lights, through the maze of interesting holes on the playboard before the fluffy 'prey' becomes theirs. And once they've caught it, rest assured that no matter how much your furry friend batters, chews or scratches it, its synthetic fabrics will hold up. See for yourself:
The ball is really smart and uses an automatic obstacle avoidance system allowing it to bounce from any tight spot, never leaving your kitty alone. But this doesn't mean that once cat parents get home they will find an exhausted kitty: The Intelligent Companion Mode strikes a perfect balance between the fluffy's exercise and nap, stopping after every 10 minutes to give them a 30-minute rest for a sweet nap on the felt cover.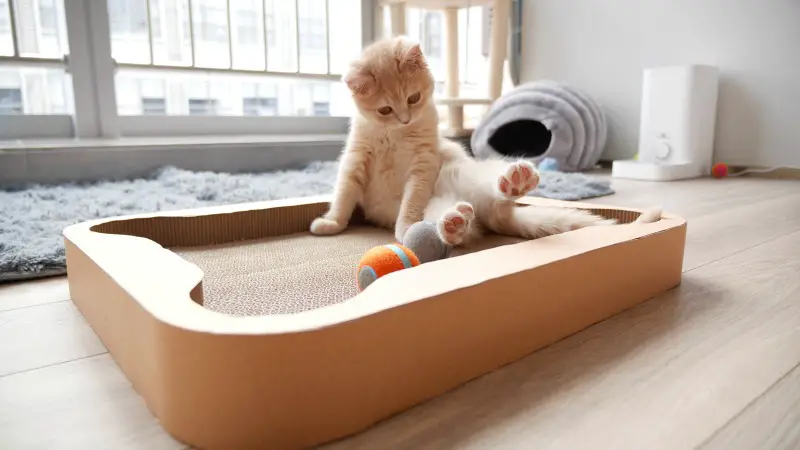 And when kitty is energized again they can exercise their claws on the built-in scratch dad instead of the home furniture. Tantalizing the wand with its feather pom on the playboard is yet another option the little hunter will love.
Being lightweight and portable, this toy can be conveniently placed in any corner of the house, giving your fur baby plenty of options to be playfully entertained and amused.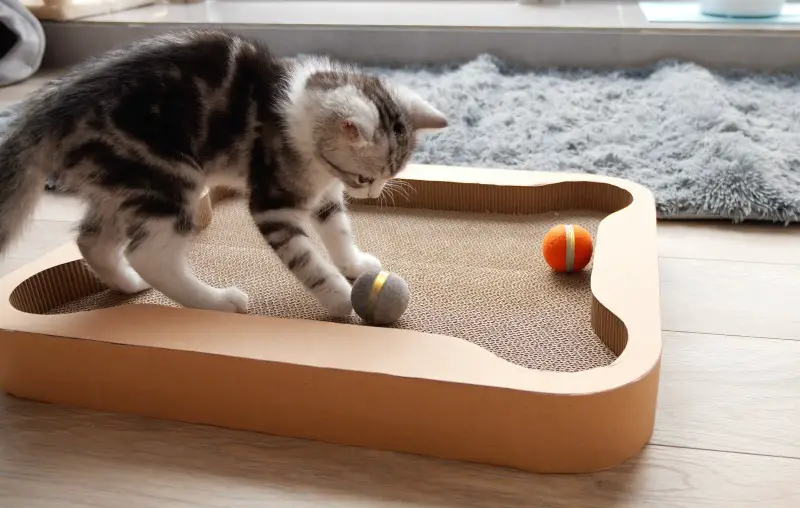 You can even customize the Cheerble Board Game and ball color to fit your individual taste.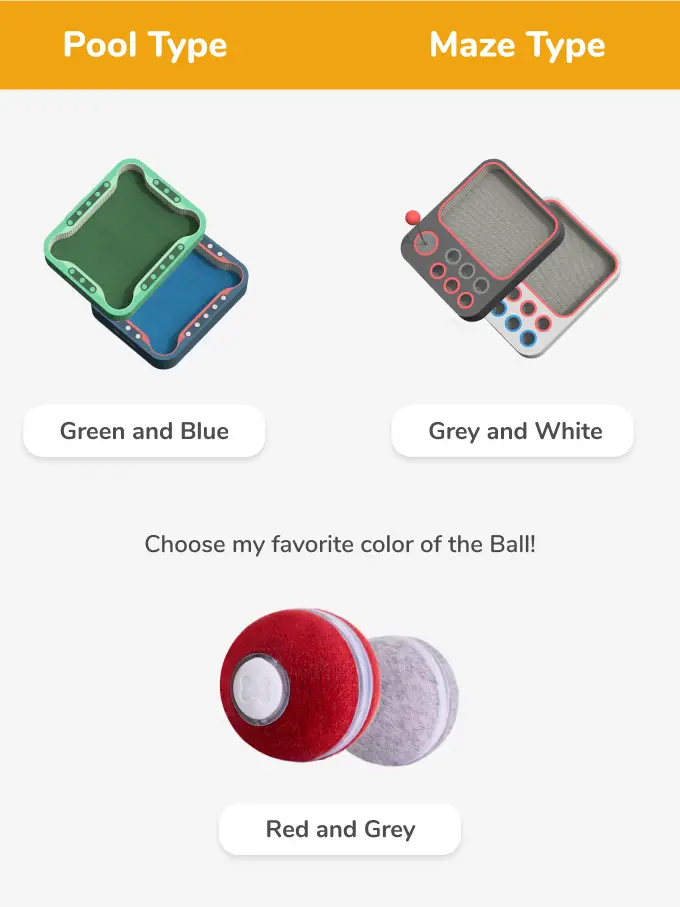 Get Yours Today
The 3-in-1 Cheerble Board Game can be pre-ordered on the campaign's Kickstarter page. Learn more here.
Original author: Purringtonpost
How do you feel about this post?
Stay Informed
When you subscribe to the blog, we will send you an e-mail when there are new updates on the site so you wouldn't miss them.
Comments
No comments made yet. Be the first to submit a comment