CATStyle Blog
Come on board and write about your funny cat and share your stories with all the other cat lovers.
3 minutes reading time
(506 words)
Brave Kitten Tries to Get Inside Pharmacy to Look for Help
Staff at a local Pharmacy in Laurel, Mississippi was stunned to see a kitten trying to get inside.
The kitten was found dragging both of her back legs, looking for someone to help her.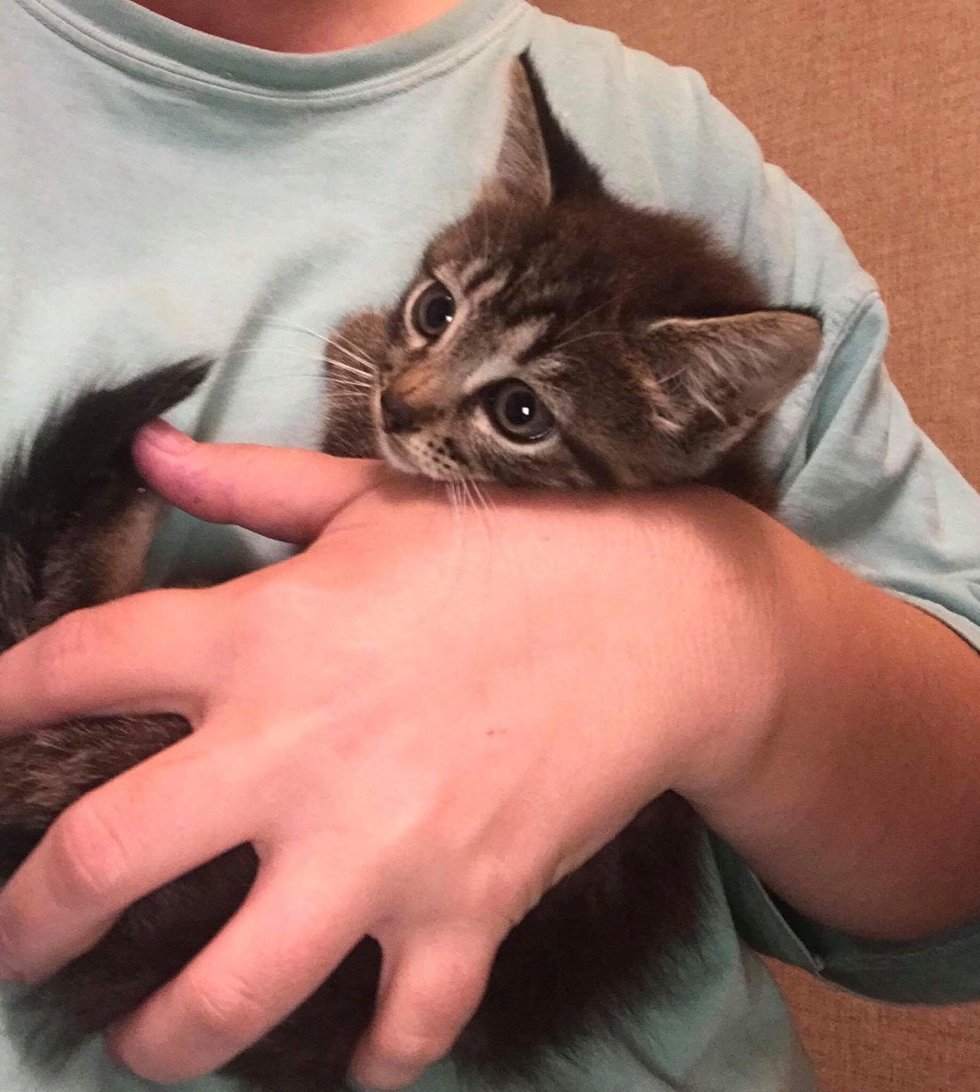 Southern Cross Animal Rescue
A week ago, Southern Cross Animal Rescue (SCAR) was contacted about a kitten (Quinn named after the Pharmacy) needing urgent help.

"Quinn was spotted by one of the employees of the Pharmacy, frantically trying to come in the door. She was obviously scared, injured and possibly feral," Anna Norris of SCAR told Love Meow.

An employee brought the kitten to the rescue so she could get the medical attention she desperately needed. "She was completely terrified of human interaction initially. We couldn't fully assess her injuries for at least a day or so."
They placed her in a foster home for the night so the kitten could get some much-needed comfort in a safe, warm environment. She was very fearful and stayed hidden but couldn't resist food and love.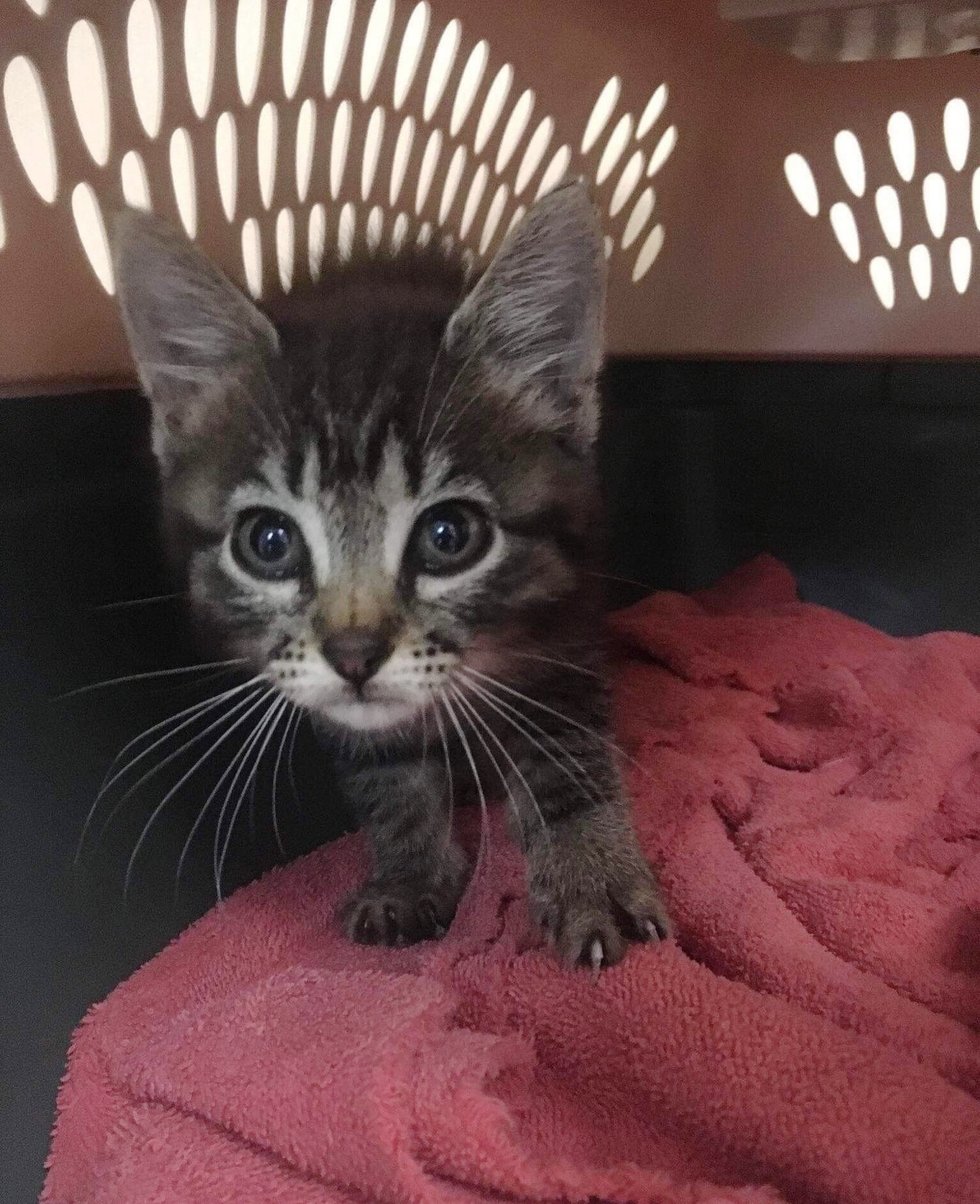 Southern Cross Animal Rescue
"She was so overwhelmed and terrified by whatever she had been through. Her fosters were very patient and sweet, and she opened right up to them," Anna told Love Meow.

The kitten gradually came out of her shell with help from her foster mom's 10-year-old daughter. Once Quinn let them pet her, the sweet tabby couldn't get enough of the love. "Turns out that she is the sweetest, most loving kitty!"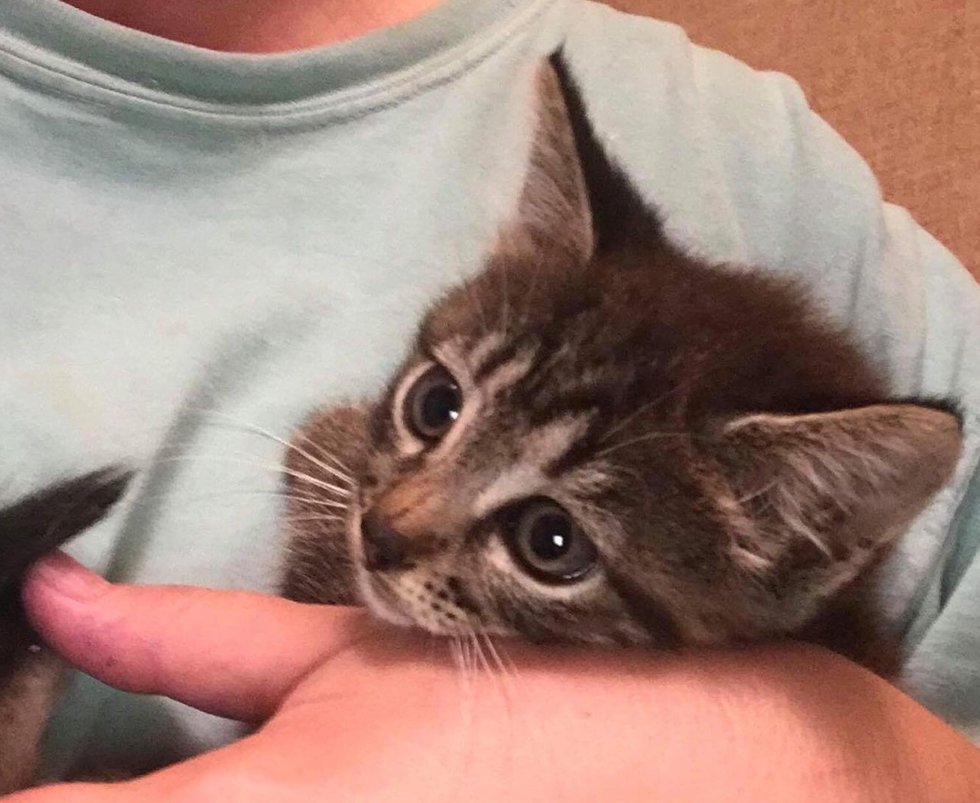 Southern Cross Animal Rescue
They were able to take a good look at her back legs. Once the kitten felt comfortable, they took her to the vet and her condition was assessed.

"Her right femur was broken and would require a pin to set it in place surgically, and she also has torn ligaments in her other leg that should heal well on their own. With her being young and a relatively healthy kitty, she should make a full recovery and grow into a loving adult cat with little to no signs of her previous injuries," Anna told Love Meow.
Yesterday, Quinn had her surgery. The brave little girl was purring up a storm when the staff came to see her. "The vet techs said she was so very sweet and loving. They couldn't get enough of her."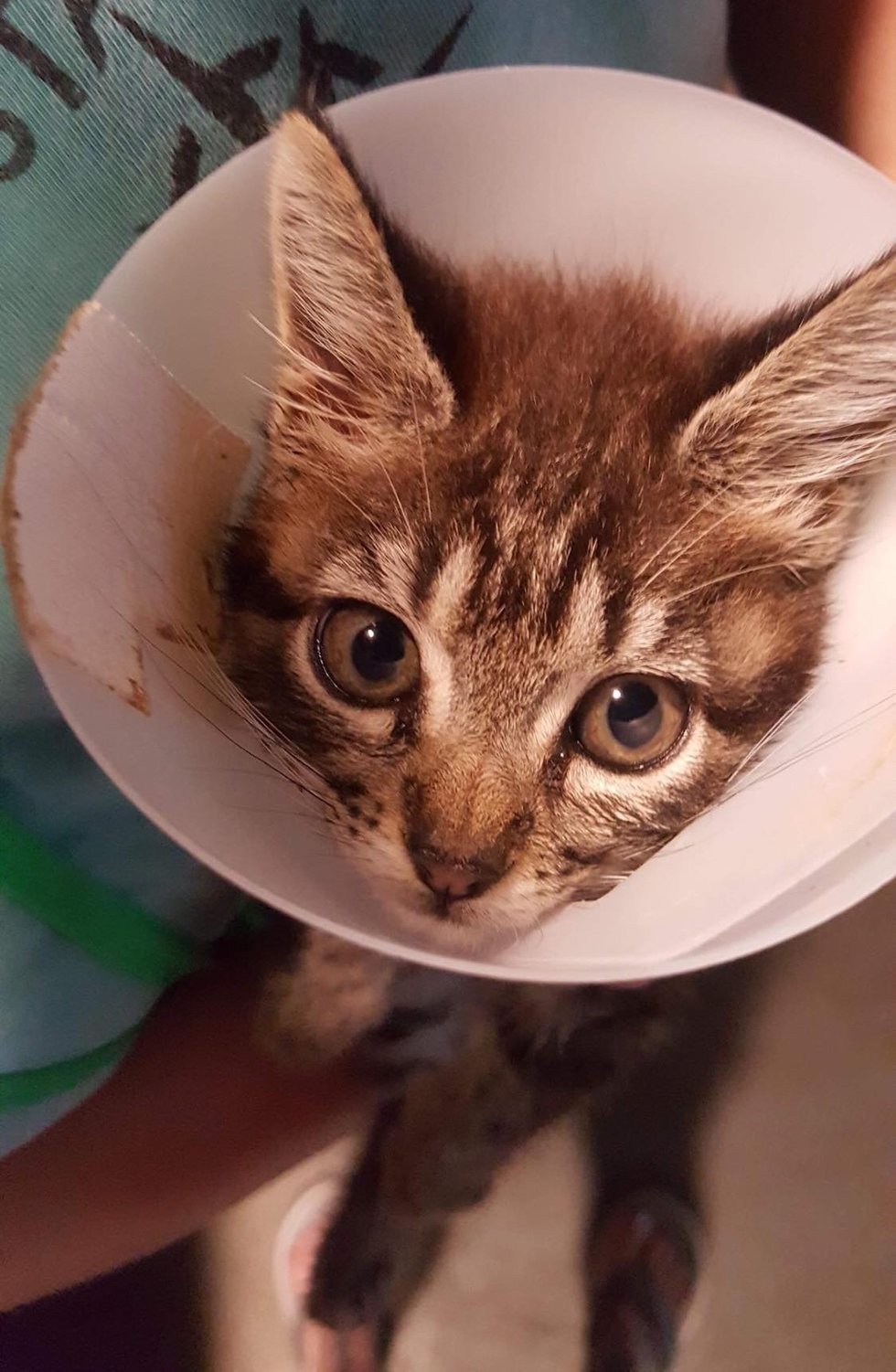 Southern Cross Animal Rescue
The kitten was doing so well that she was released early from the vet. She will have her stitches removed next week and spend the following several weeks recovering in the comfort of her foster home.

As for now, Quinn is purring and getting lots of love and pets from her foster family. The sweet tabby girl did what she could to survive. Her bravery saved her life and the good folks at the rescue are determined to help her recover fully and find a forever, loving home that she so deserves.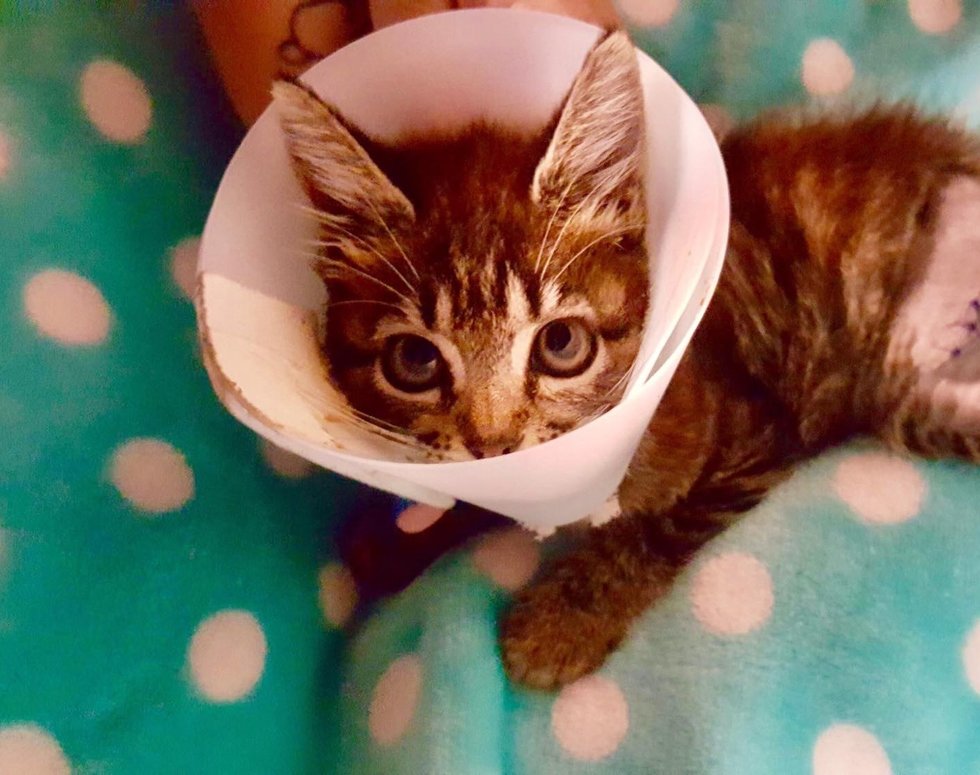 Southern Cross Animal Rescue
Share this story with your friends. Follow updates on Quinn on Facebook. If you would like to support their rescue efforts, click here to see how you can help.
Related story: Couple Saves Frightened Feral Cat and Turns Her into Snugglebug
Original author: Amy Bojo
How do you feel about this post?
Stay Informed
When you subscribe to the blog, we will send you an e-mail when there are new updates on the site so you wouldn't miss them.
Comments
No comments made yet. Be the first to submit a comment