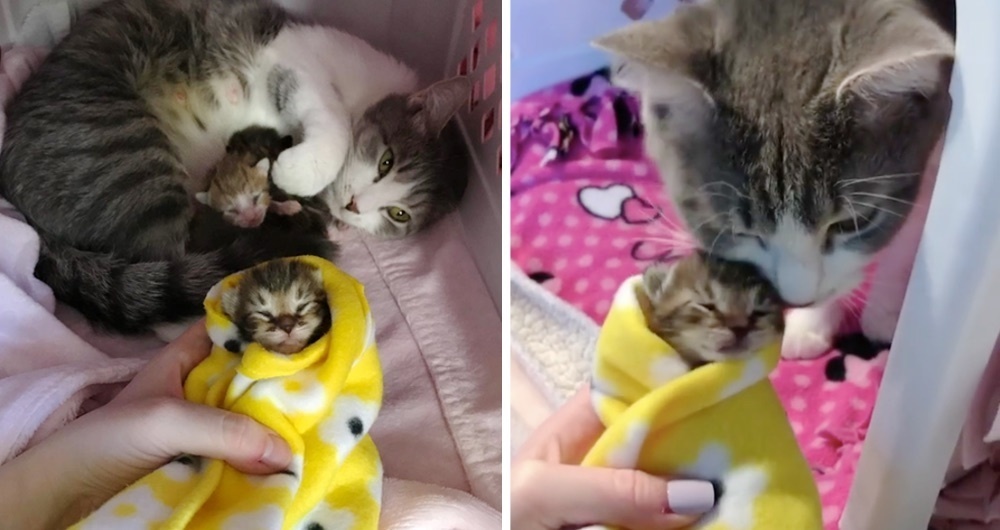 A stray cat was rescued along with her three newborn babies. The sweet mama named Sprinkles kept her babies by her side and refused to go anywhere without them.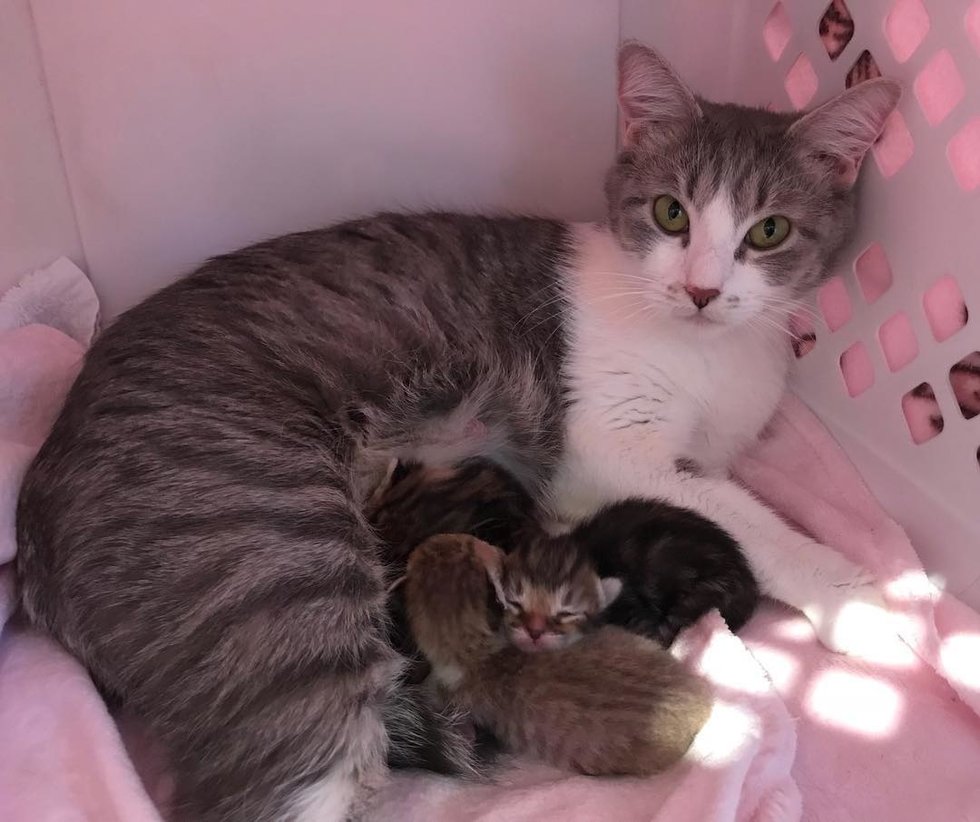 Ashley @youngestoldcatlady
Progressive Animal Welfare Society (PAWS, in Lynnwood, Washington) took the family of four into their care and placed them in a foster home so the mother cat could have a safe environment to raise her kittens.
"They were found as strays near the Oregon border. The kittens were four days old when I got them," Ashely (@ youngestoldcatlady ), foster mom, told Love Meow .
Mama Sprinkles is very protective of her kittens, and even when she arrived at her foster home, she refused to eat until she knew that they were absolutely safe and would growl out of instinct to protect her babies. Ashley wanted to help her relax but first, she must gain her trust.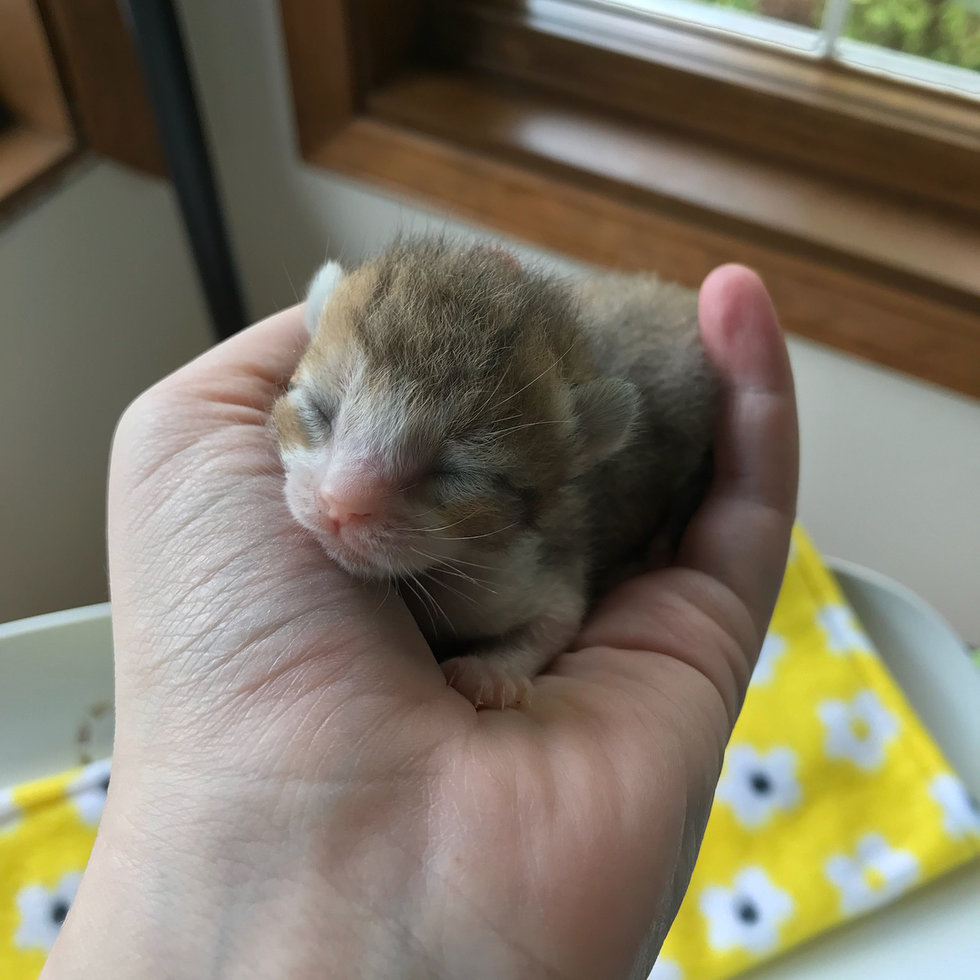 Ashley @youngestoldcatlady
She offered Sprinkles some food and reached out her hand to pet her. The sweet mama sniffed her hand and rubbed her face on it and wanted more. It was a relief to know that mama had officially given her human friend the stamp of approval.
From that day on, Ashley worked side by side with mama Sprinkles, caring for her babies.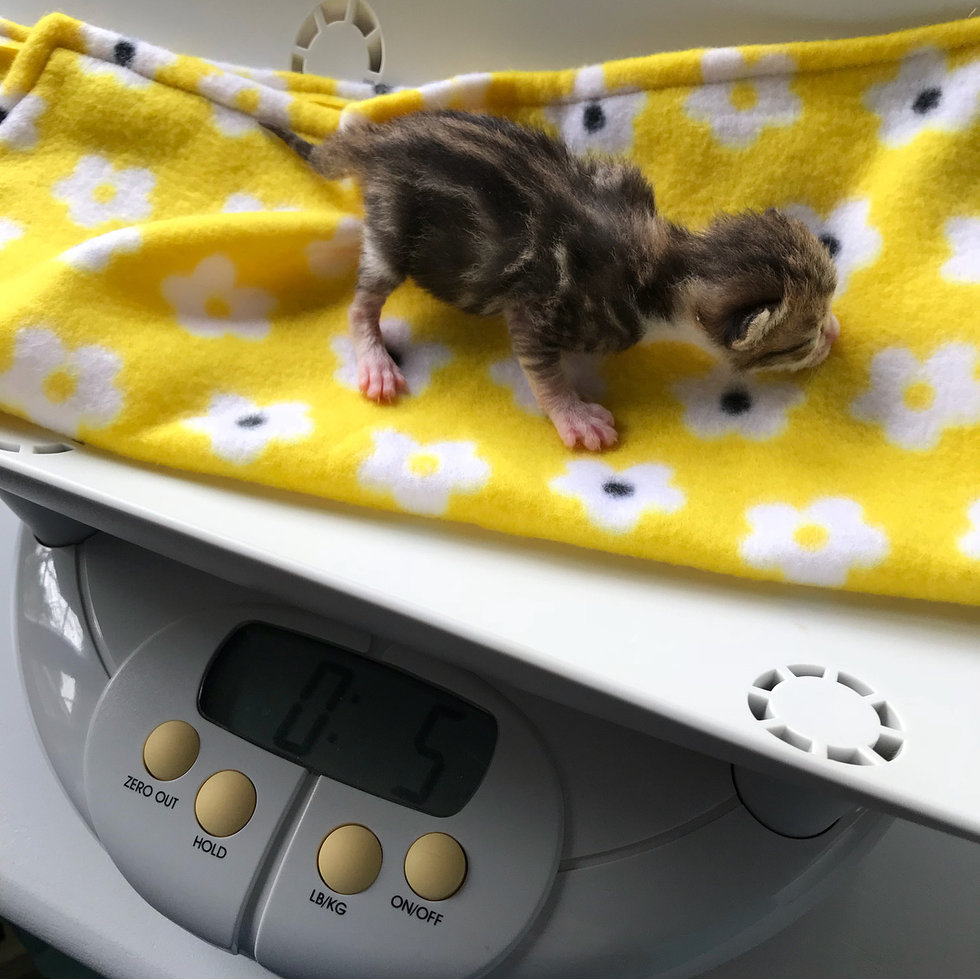 Baby Fritter - he is the only boy and heaviest of the three Ashley @youngestoldcatlady
While two of the kittens (Coco and Fritter) were growing, the tiniest baby Maple stayed small. Despite their best efforts, she passed away a week later. Mama kept her little runt loved till the very end.
"She did see Maple after she passed away, and I think she understood. A mama always understands."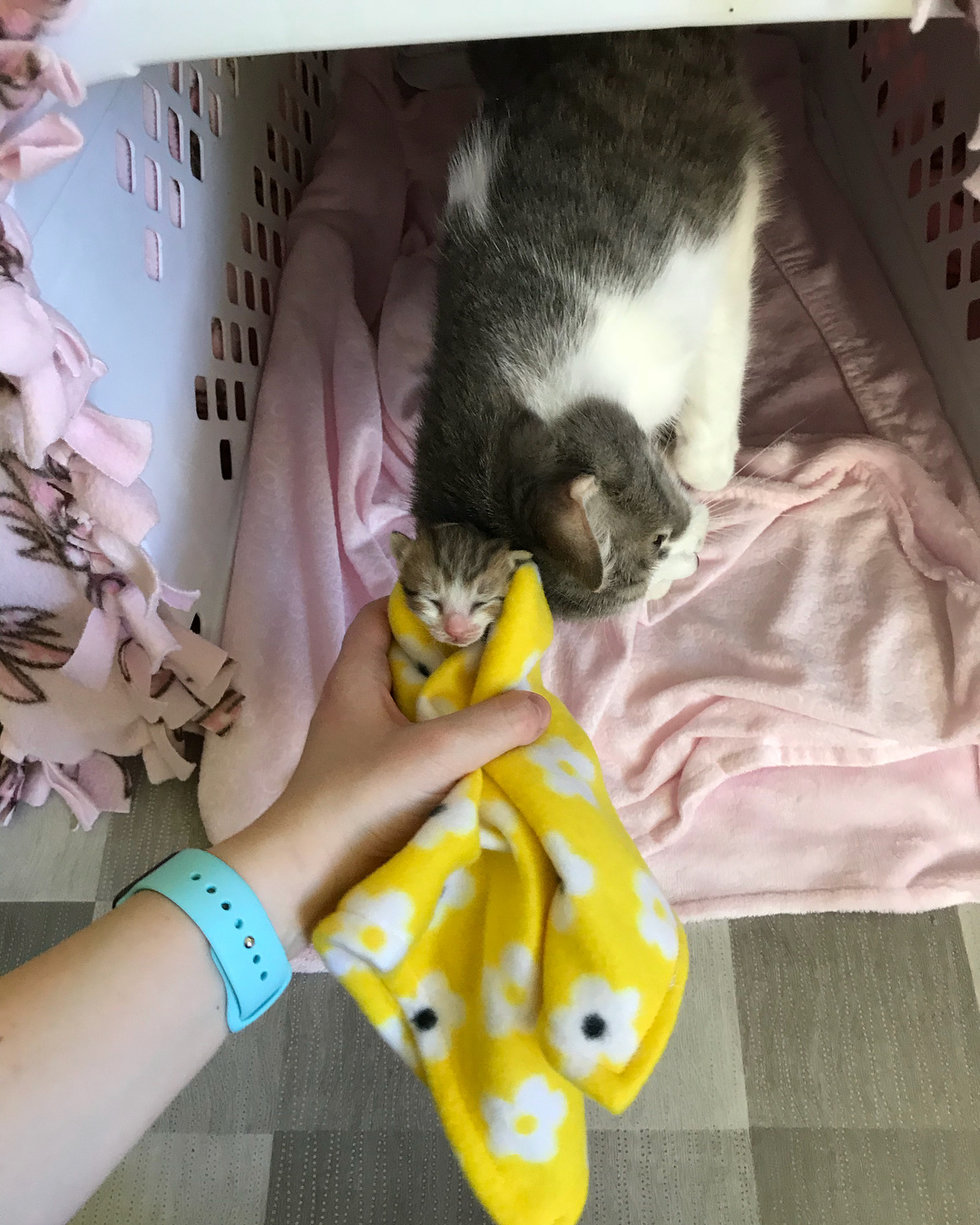 Ashley @youngestoldcatlady
Coco and Fritter are thriving in foster care.
They began learning to crawl with mama Sprinkles watching over them every step of the way. She refused to take a break from mothering her kittens until Ashley came in to help her.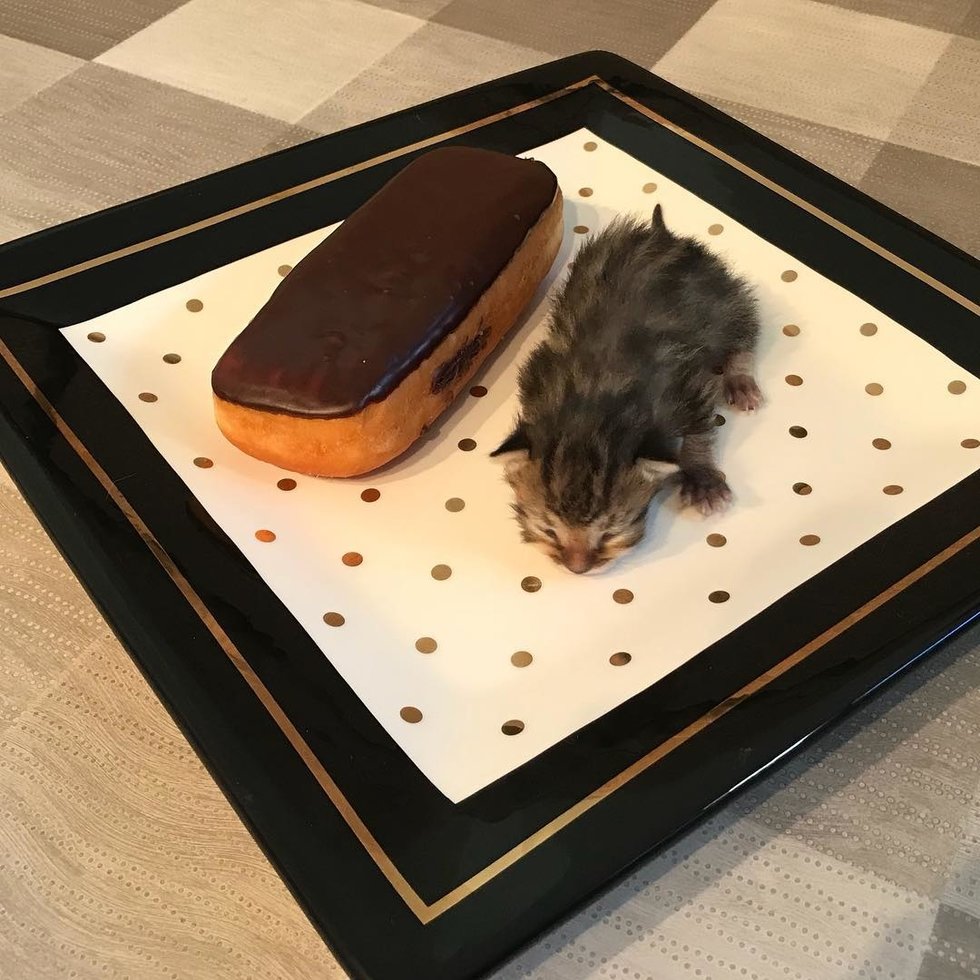 Baby Coco next to a chocolate donut. They are about the same size! Ashley @youngestoldcatlady
"Mama often waits till I come in to go potty and eat while I watch the babies," Ashely told Love Meow.
Even with assistance, mama can't help but come back and check on her kittens to make sure that they are OK.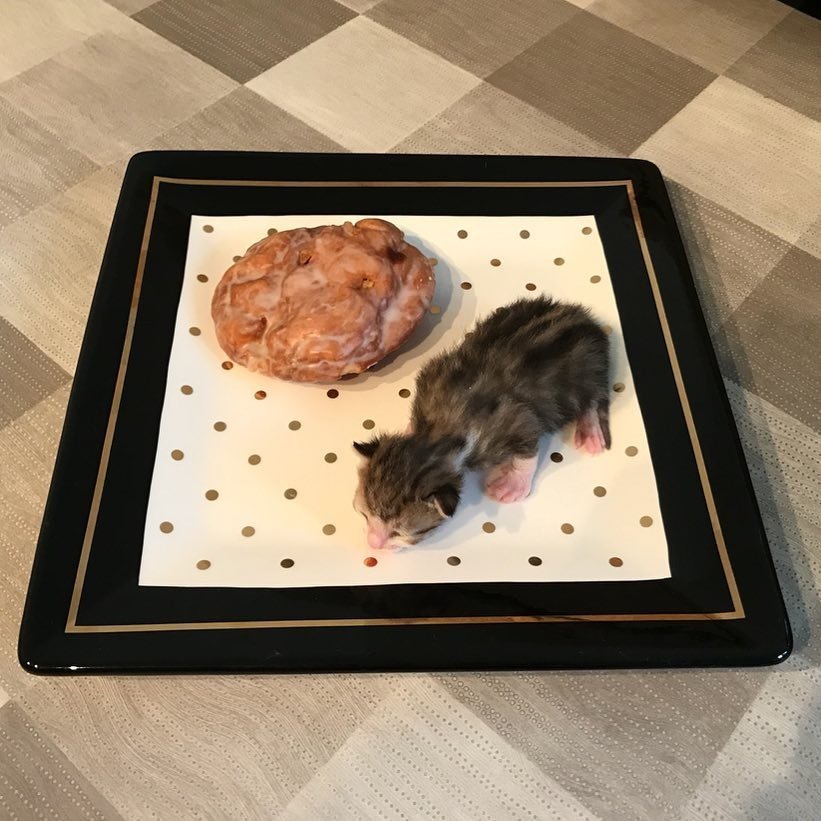 Fritter getting bigger and stronger every day! Ashley @youngestoldcatlady
Two days ago, Coco started to open her eyes to see for the first time while Fritter decided to take his time.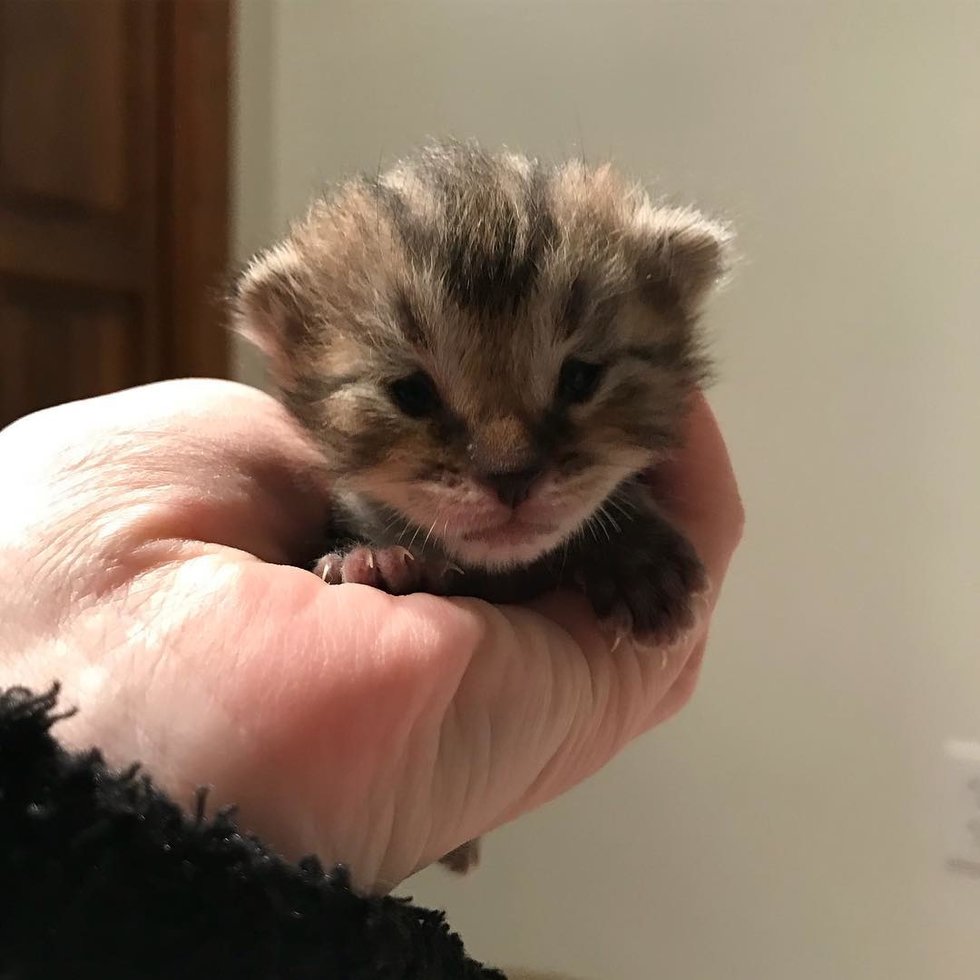 Ashley @youngestoldcatlady
Ashley comes to cuddle with the kittens so mama Sprinkles can get some much-needed replenishment and rest.
"They are tiny adorable jelly beans who wanted snuggles."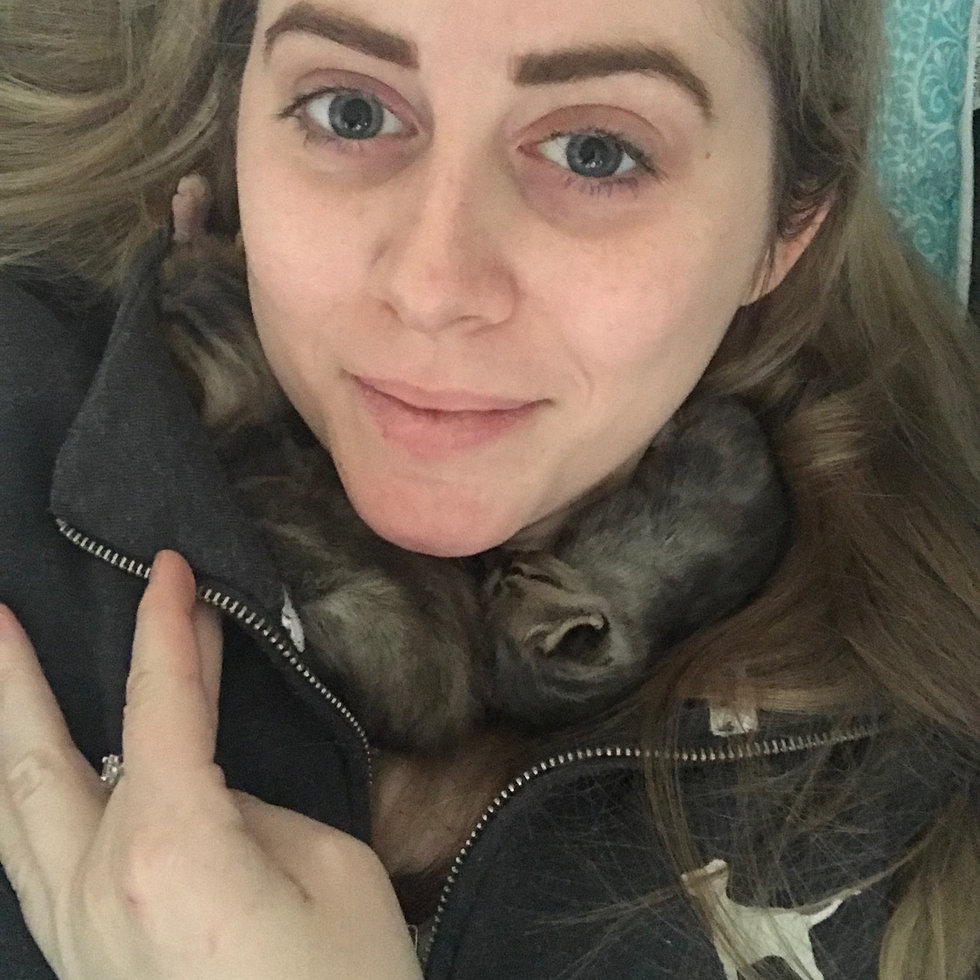 Ashley @youngestoldcatlady
As the kitties grow bigger, mama begins to let them explore a bit more while keeping an eye on them. When the babies are fast asleep, she snuggles up to Ashley for some cuddle time of her own. Mama needs love, too!
"Coco and Fritter are strong and healthy. I can't wait to watch them grow up and flourish in Maple's memory. They are just adorable."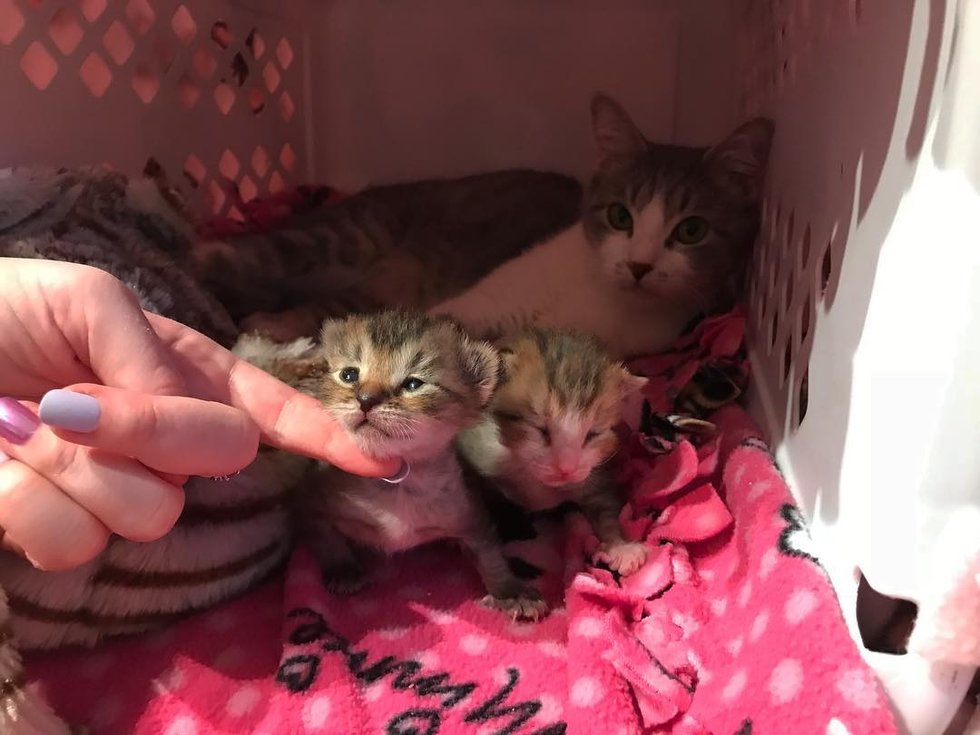 Ashley @youngestoldcatlady
Follow their updates on Facebook and Instagram @youngestoldcatlady .
Watch their story in this cute video:
Share this story with your friends.

Related story: Cat Mama And Her Only Kitten Saved from Shelter - She Can't Stop Hugging Her Baby
Original author: Amy Bojo