CATStyle Blog
Come on board and write about your funny cat and share your stories with all the other cat lovers.
3 minutes reading time
(524 words)
Cat Who Was Found Lying in the Street Finally Has What He's Been Waiting for
A cat named Otto found saving grace when he was taken in by The Odd Cat Sanctuary in Salem, Massachusetts.
"Life has not been kind to him. That all changes now," Tara Kay, founder of The Odd Cat Sanctuary, said.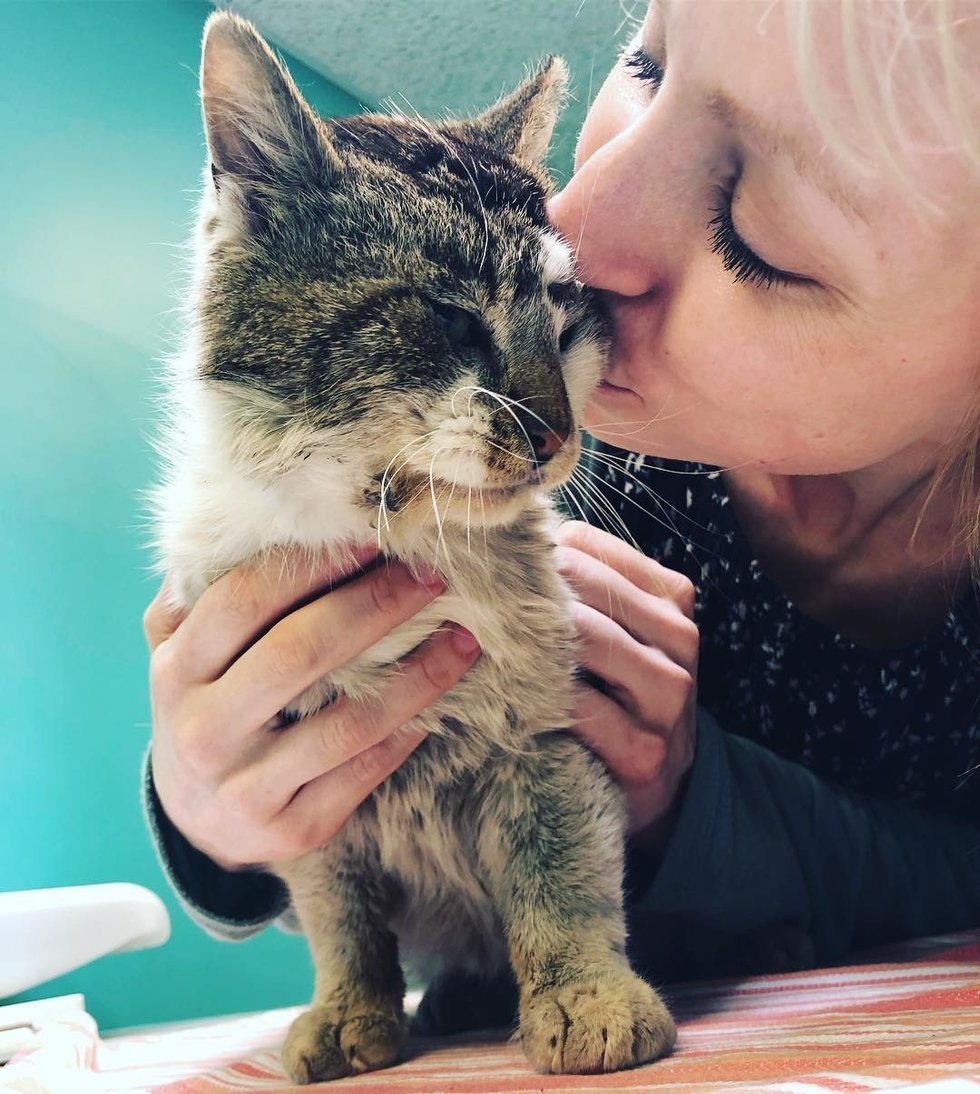 The Odd Cat Sanctuary
Otto was found hit by a car with many old puncture wounds throughout his body. A Good Samaritan found him lying in the street and took him to a shelter where his fate became uncertain. He was in terrible shape and weighed just five pounds.

When Tara heard about Otto's plight, she immediately rushed to rescue him. "The Odd Cat Sanctuary exists to save cats just like Otto," Tara added.
The 2-year-old kitty was very frail when he arrived at the rescue. "He was found with a broken leg and missing patches of fur all over his bruised body. We saw something special in him, as we always do."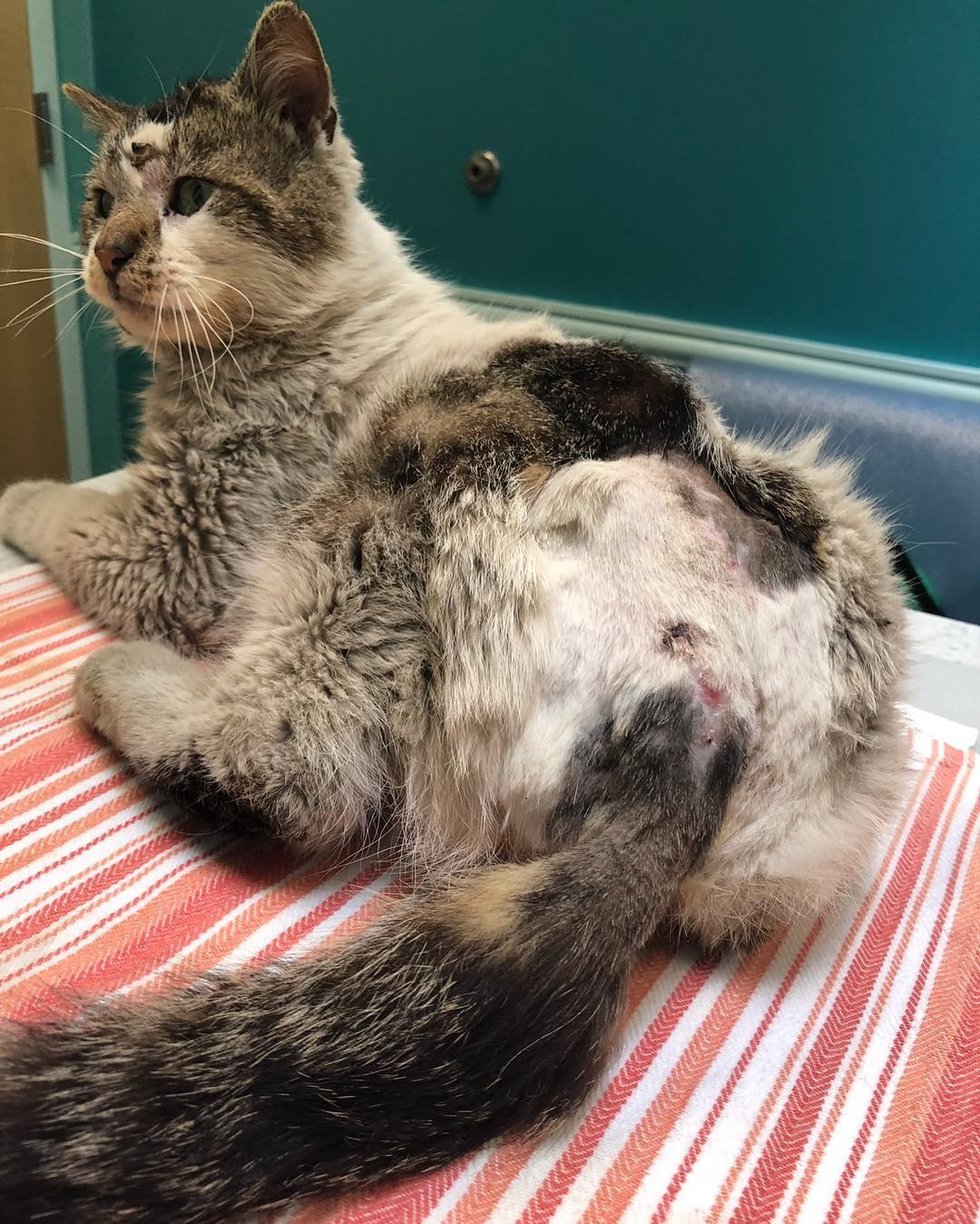 The Odd Cat Sanctuary
Tara took Otto to the vet to get him the medical attention he desperately needed.
Despite what he had gone through, Otto never stopped purring and was so happy to be safe and loved.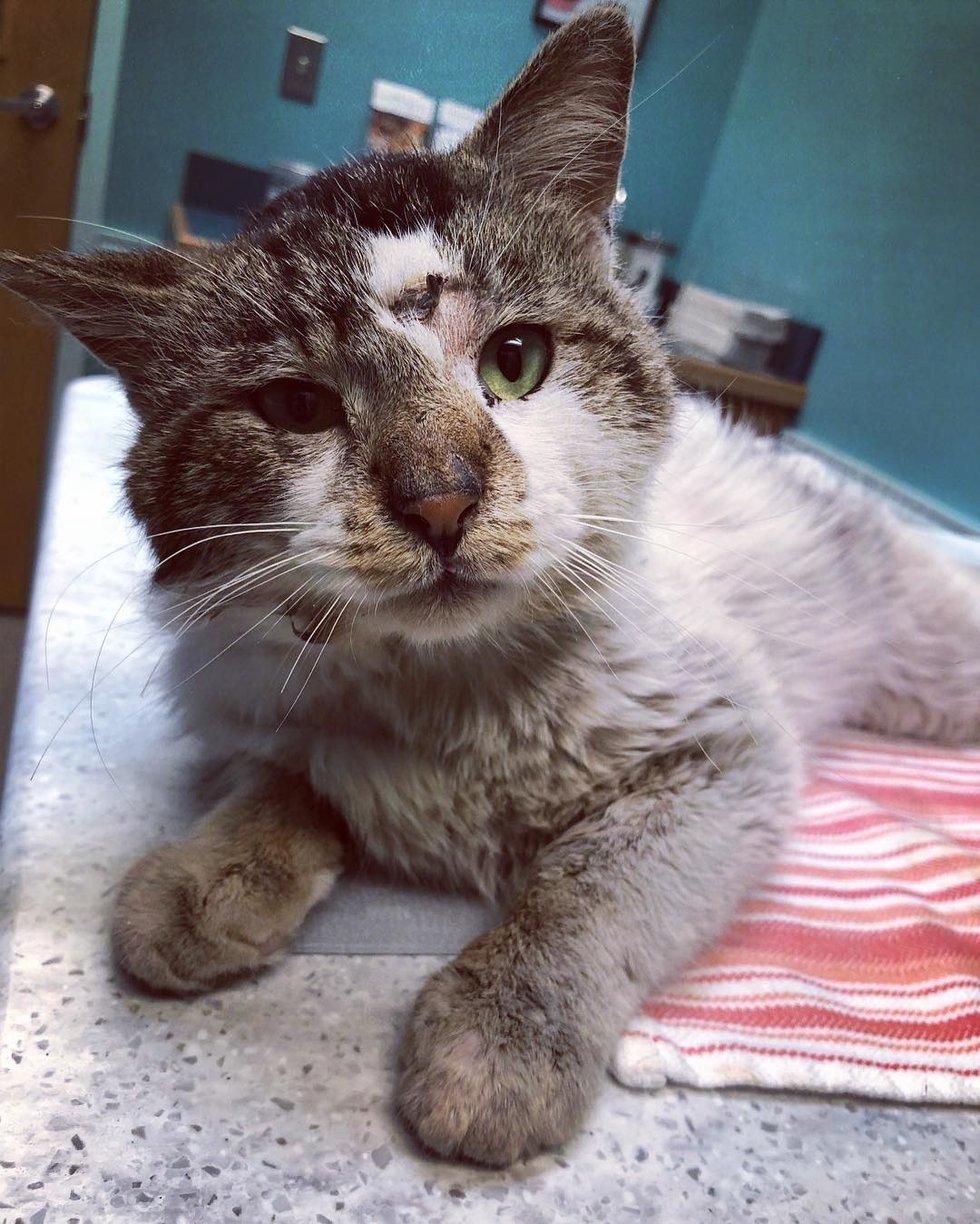 The Odd Cat Sanctuary
He snuggled up to Tara and reached out to her for some extra pets and head scratches. "He was in really rough shape physically but mentally all he ever did was purr and want to be loved," Tara told Love Meow.
Watch this video:
Otto started his recovery at a foster home. He was feeling better every day.
The sweet kitty can get around with his three good legs and is very affectionate, constantly seeking attention from his foster mom.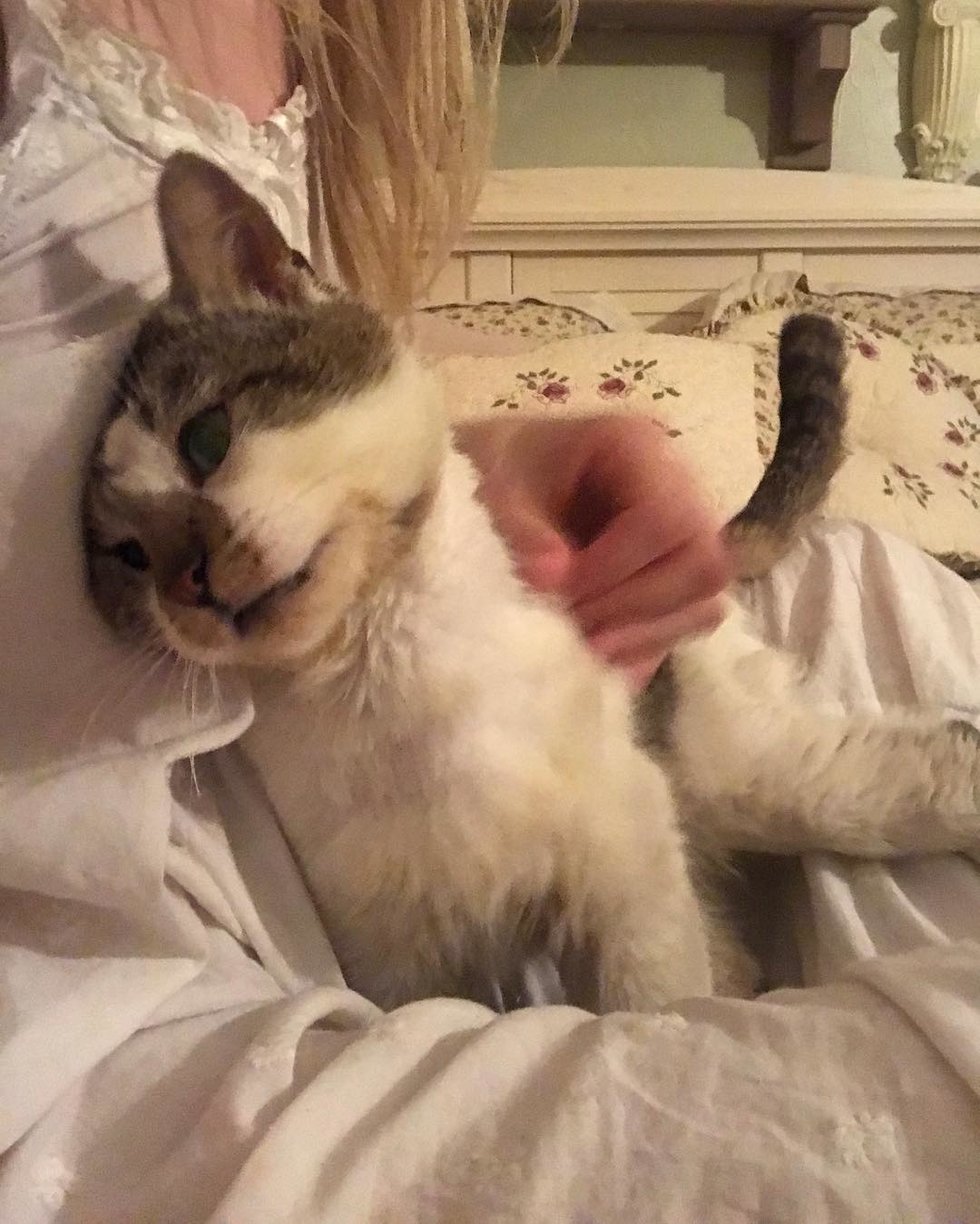 The Odd Cat Sanctuary
The resilient kitty made small steps each day. The wounds on his body healed up nicely. He regained his appetite and had really filled out since day one.

Otto enjoys sitting on his foster mom's lap and will play by pawing at toys.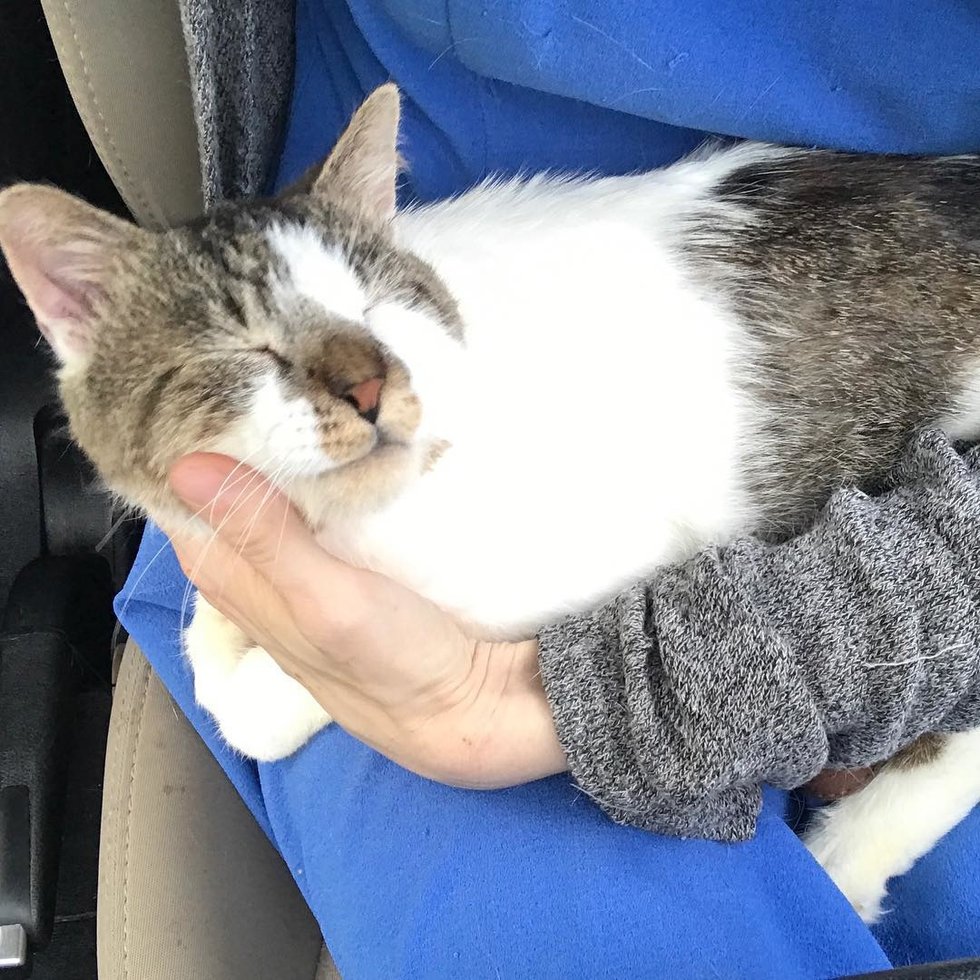 The Odd Cat Sanctuary
"He loves to talk and has the cutest little chirp of a meow. He loves his comfy bed and catnip but most of all, he loves that he is now safe and loved."
Otto is now healthy and strong enough to have his leg surgery this coming Tuesday.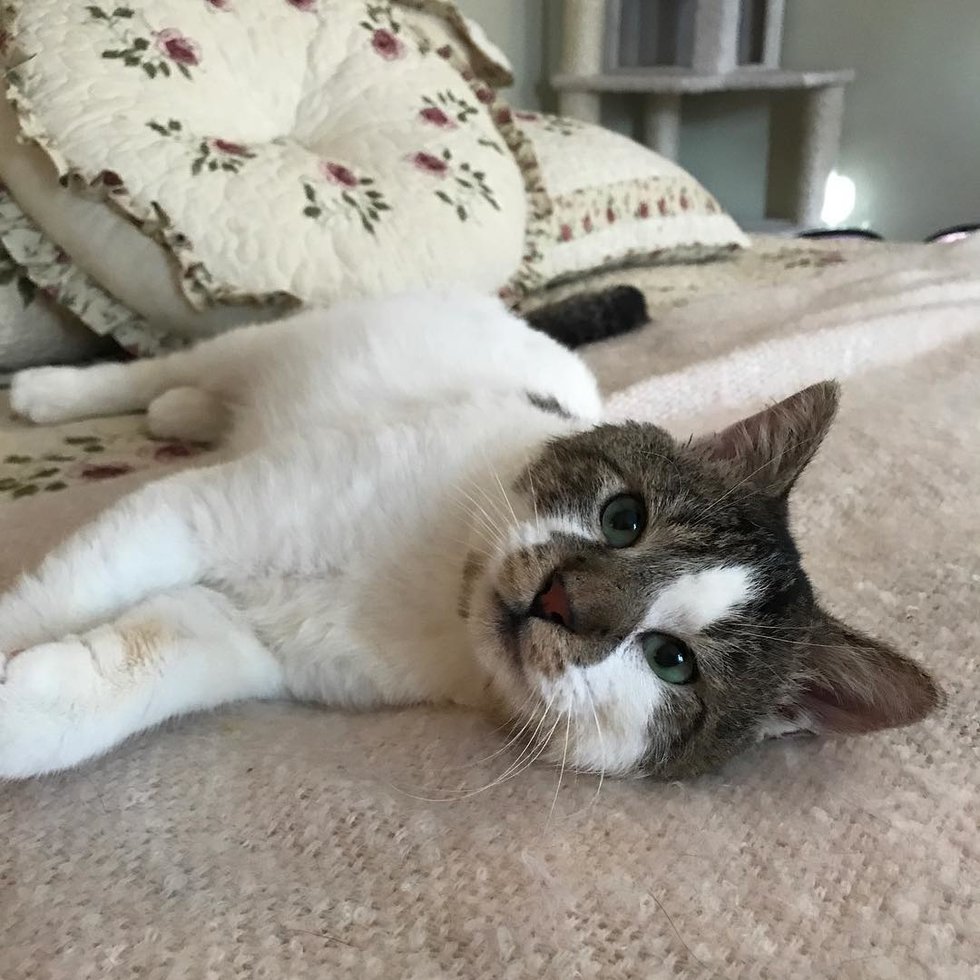 The Odd Cat Sanctuary
"No words to describe how special it is to watch this boy blossom," Tara said. "He has made amazing strides in his foster home."

He has transformed from a scared boy in very tough shape to now a happy and affectionate cat.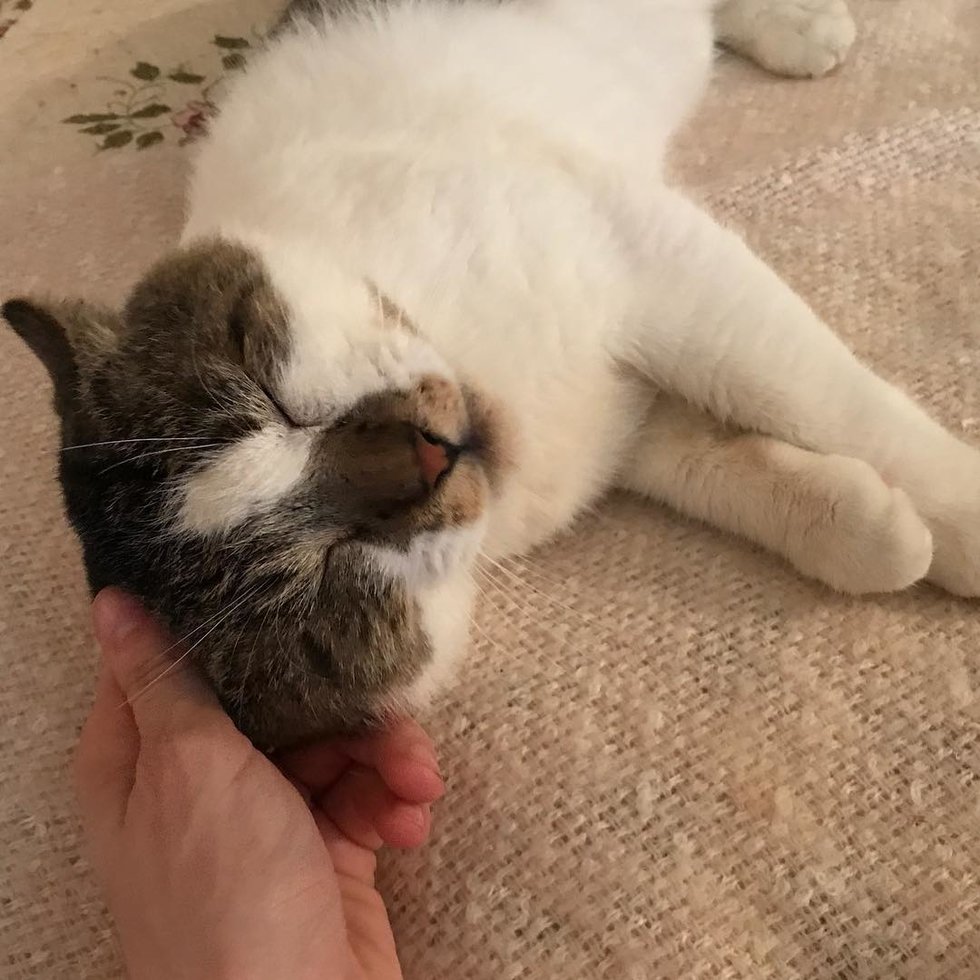 The Odd Cat Sanctuary
"He has such a strong will to live even with his broken down body at first. He really has cleaned up well. All his scars have filled in with fur, he even has a heart shape pattern on his back," Tara told Love Meow.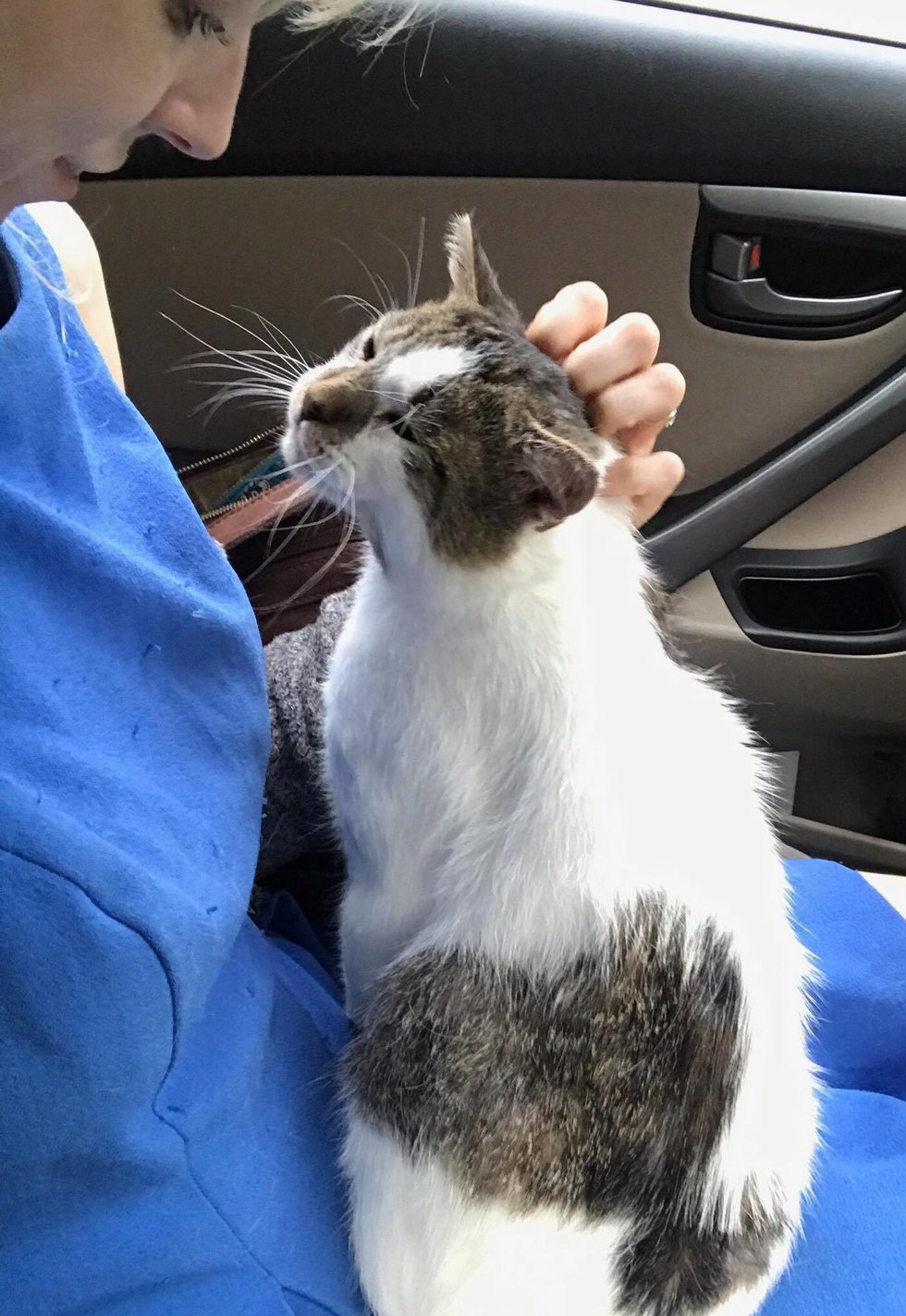 The Odd Cat Sanctuary
Otto has finally found what he's been waiting for - good health, plenty of food and all the love he can get.
"He is such a special little soul and a fighter!"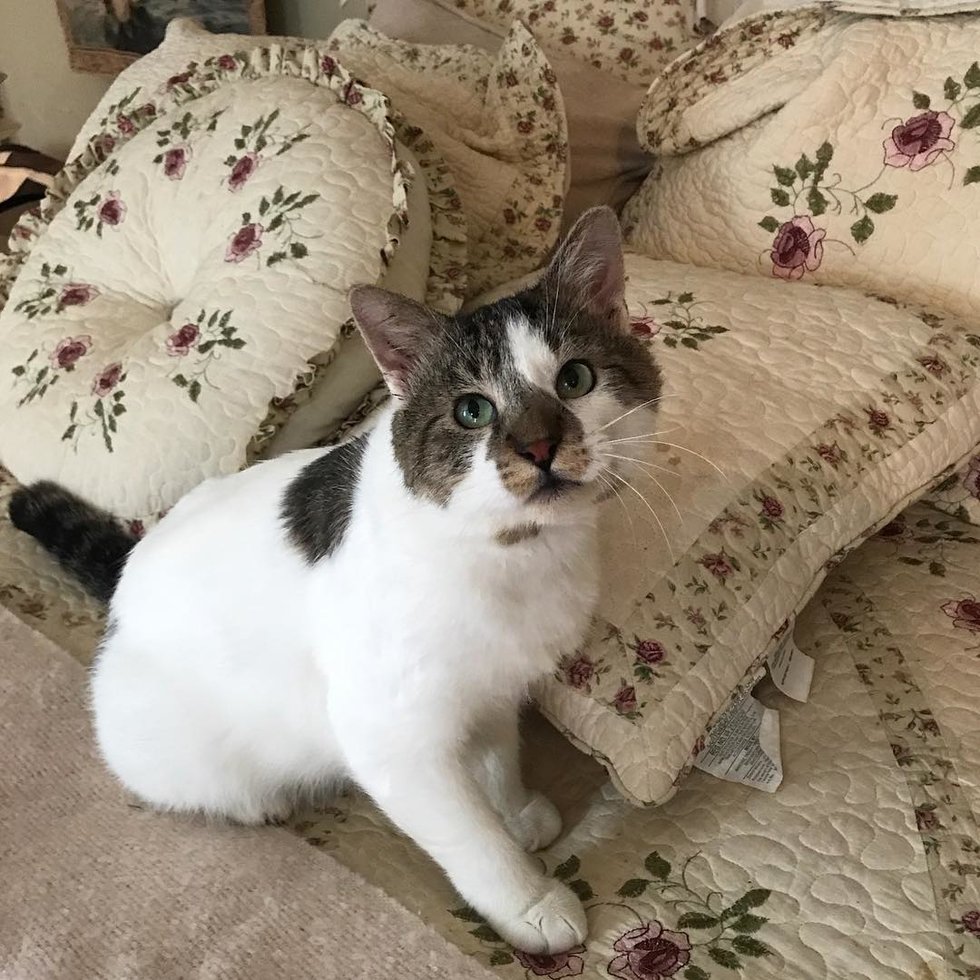 The Odd Cat Sanctuary
Share this story with your friends. Follow Otto and his adventures on Instagram @meetottothecat. Follow The Odd Cat Sanctuary on Facebook and Instagram.
Related story: After 11 Years On the Street, Cat Makes Incredible Recovery While Others Didn't Think He Would Survive
Original author: Amy Bojo
How do you feel about this post?
Stay Informed
When you subscribe to the blog, we will send you an e-mail when there are new updates on the site so you wouldn't miss them.
Comments
No comments made yet. Be the first to submit a comment