CATStyle Blog
Come on board and write about your funny cat and share your stories with all the other cat lovers.
6 minutes reading time
(1144 words)
Celebrating the Beauty of Black Cats
It's not uncommon for people to think black cats are bad luck. This superstition spread centuries ago when Puritans settled in what would become the United States. It was during the period of "witchcraft hysteria" that led devout Puritans to reject anything associated with witchcraft. And since legend had it that witches could transform into black cats and were possibly reincarnated as black cats, it didn't bode well for the reputation of our black furry friends.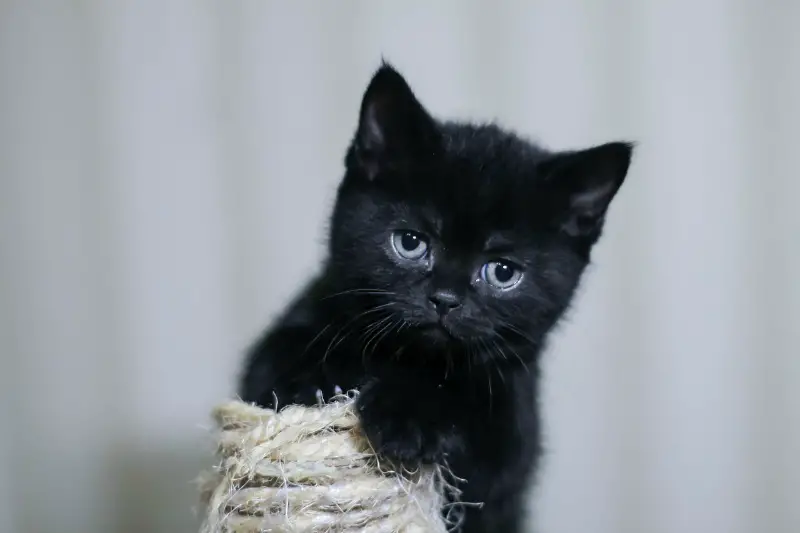 Since then, black cats have been permanently associated with all things magical and dark. For example, when Halloween comes around we see black cats everywhere – on the back of a witch's broom, on themed plates, in movies. Who doesn't love Binx from Hocus Pocus? It's no wonder people still feel superstitious.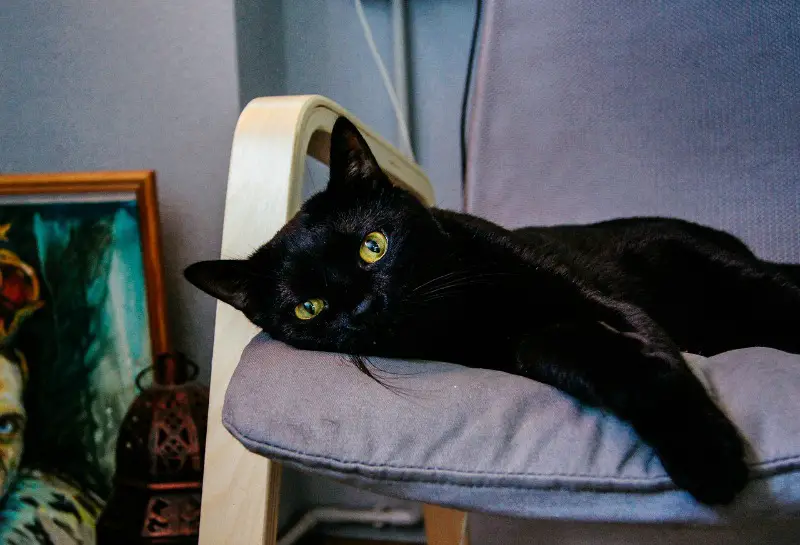 And as fun as our imaginations are, it's not completely harmless. For years, 3 to 4 million cats enter shelters with nearly 71% put to sleep – the majority being black cats. Why? There are numerous reasons for this:
Some view black cats as bad luck Some prefer tabby or white cats The color black is a dominant color, therefore there may be more black cats than other colors
Whatever the reason, the amount of these furry beauties lost per year is staggering. That's where Black Cat Features comes in.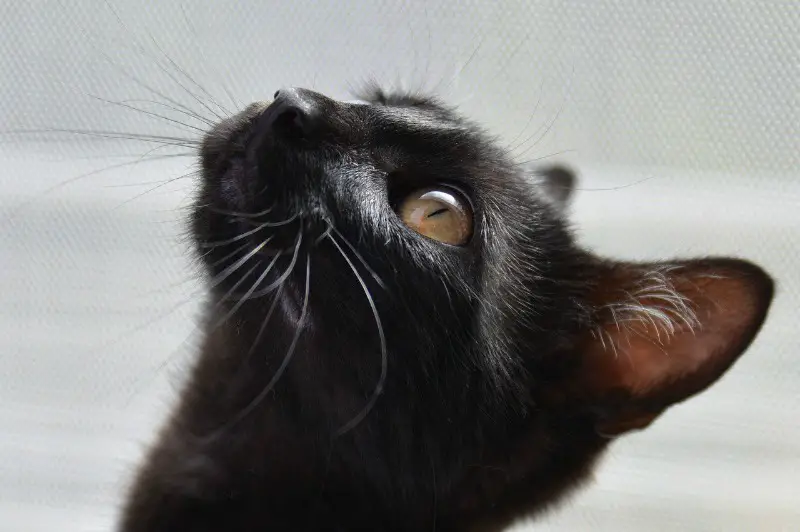 How Black Cat Features Began
The Instagram account @blackcatfeatures was started on Friday, September 13, 2019 by Misty of @webbyandmisty with the goal of changing people's negative perceptions of black cats by sharing stories and pictures of them. 
At the time, Misty had been on Instagram for over a year and had seen her brother Webster (Webby) honored by being selected as an admin for a Tuxedo Cat features account (@tuxedofeatures) earlier that year. After observing how pawsome it was for Webby to get to meet so many cool members of the #coicommunity and share their stories to a wider audience, she decided to create a similar community for #blackcats where people could come to see the beautiful pictures and learn the ameowzing stories of this often maligned group of cats.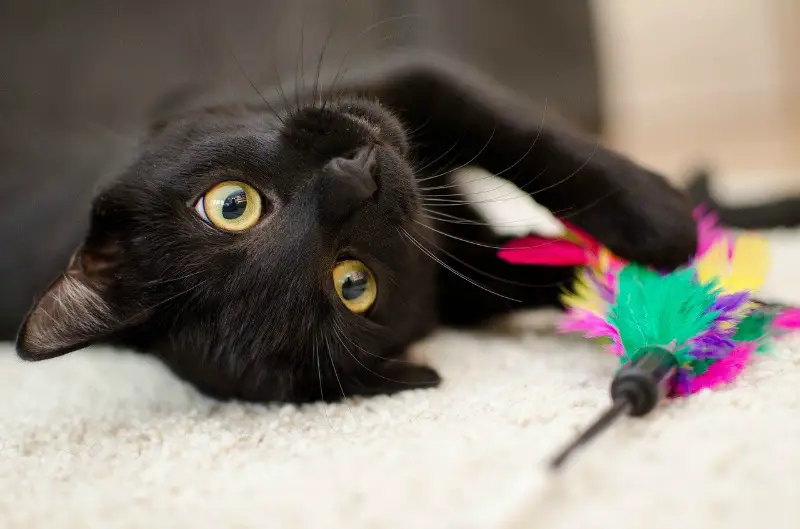 She thought that Friday the 13th would be the purrfect day to kick off the new endeavor since it tends to have negative superstitions around black cats. Instead of viewing it as another bad luck day, she looked at it as a day to start celebrating her fellow #minipanthers.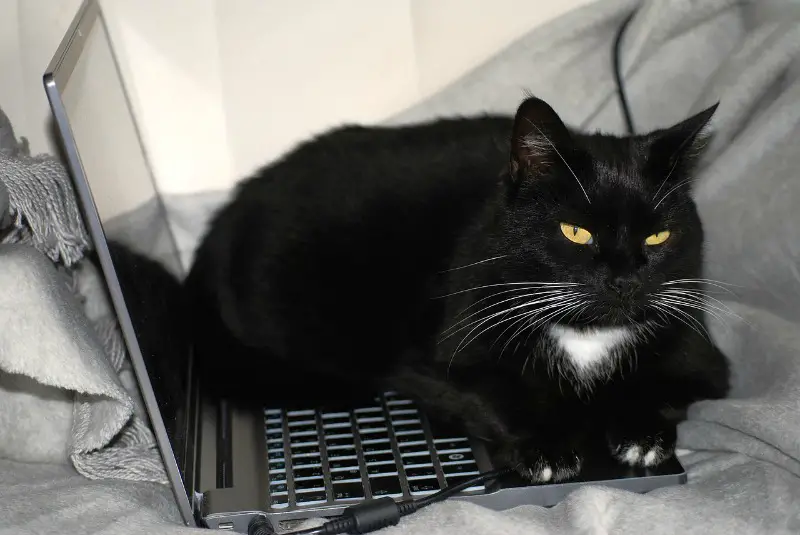 To help get the ball rolling, she reached out to Lillabet of @nelson_and_lillabet, a like-minded panther who is the sister of Webby's @tuxedofeatures admin furriend Nelson, to be both the furrst feature and admin. These two were the sole contributors in the initial weeks while they added a carefully selected group of panther enthusiasts from around the world to be admins and help expand the reach of the account.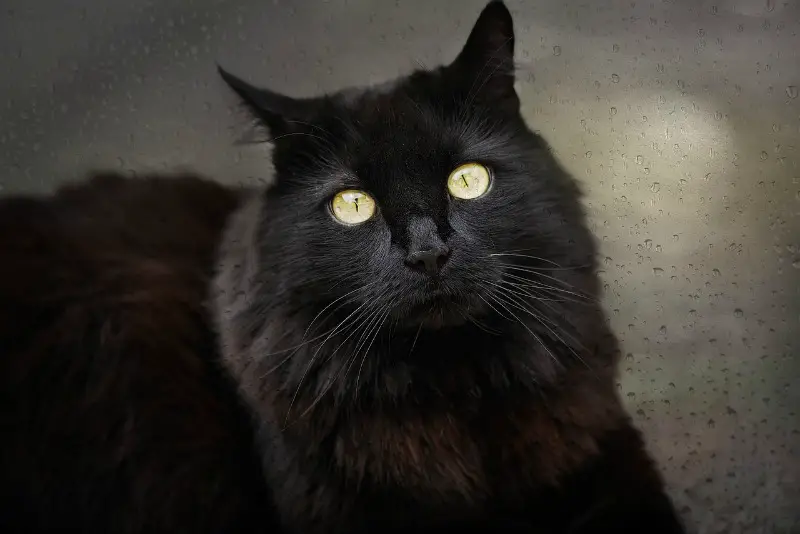 Since then, Black Cat Features has grown to nearly 10,000 followers and counting. Their community of 8 admins is able to focus on both large accounts and highlight micro accounts, even those with fewer than 100 followers. Additionally, Black Cat Features has shared posts in French, Dutch, Portuguese and Russian with the goal of loving black cats wherever they are located.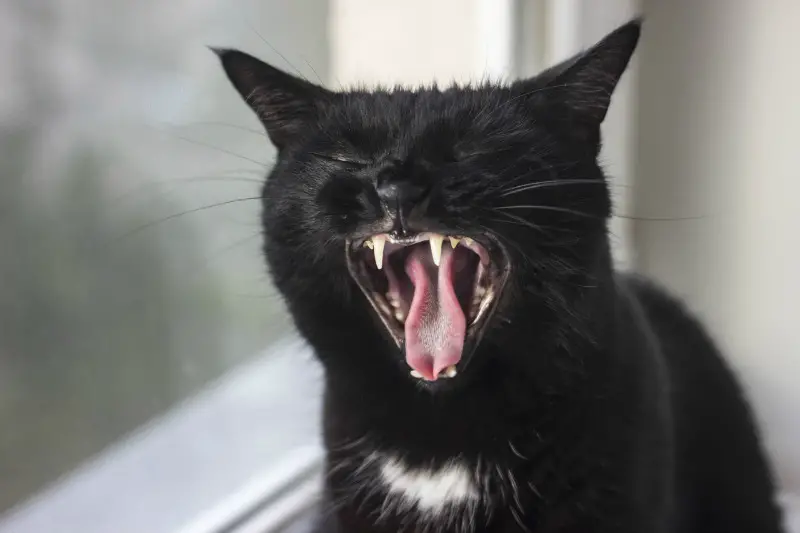 Admin Salem (@salemmtl2015) did the first multilingual feature, Black Kitty Boo, which ended up getting over 7,000 likes. Admins Jazz Cats (@the_jazz_cats) recently featured Vinny Van Gogh which garnered over 13,000 likes. Raymond the Quake Cat (@raymondthequakecat) was an early feature and the 2nd Admin and has done a meowvelous job with BCF's global reach featuring cats from AU and NZ in addition to many others.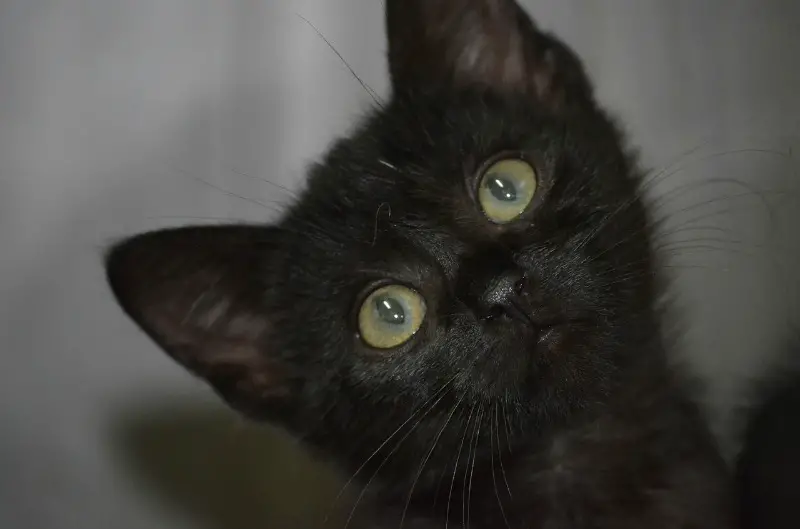 The Mission
Black Cat Features is fighting negative stereotypes and creating a mutually supportive community of black cat enthusiasts. 
Contributor and Admin, @realshopcat says, "I joined BCF to promote the adoption of black cats in honor of the kitty love of my life, a black cat named Shop Cat, who at age 15, sat at the shelter for over 6 months. I hope that through our daily features celebrating black cats, we're inspiring more people to consider adopting one. The goal is to raise awareness so that someday these wonderful cats will not be so overlooked in shelters."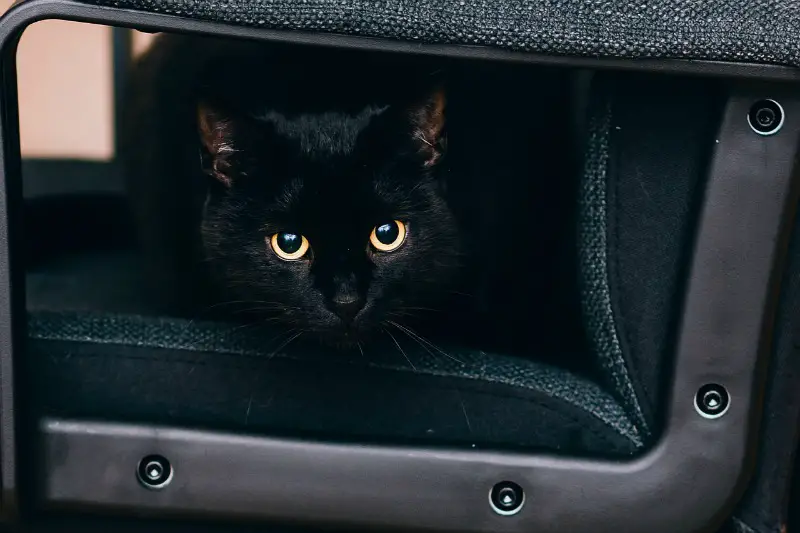 Admin @jenniferandjustin had similar sentiments: "The loves of my life are two little black cats. I didn't realize that people still had superstitions and biases against black cats prior to adopting Jennifer and Justin! Soon after adopting them, I realized that changing people's misconceptions would become a personal mission of mine. What I love about BCF is that we feature beautiful black cats from all around the globe with the same mission – changing misconception and increasing awareness and awwws!"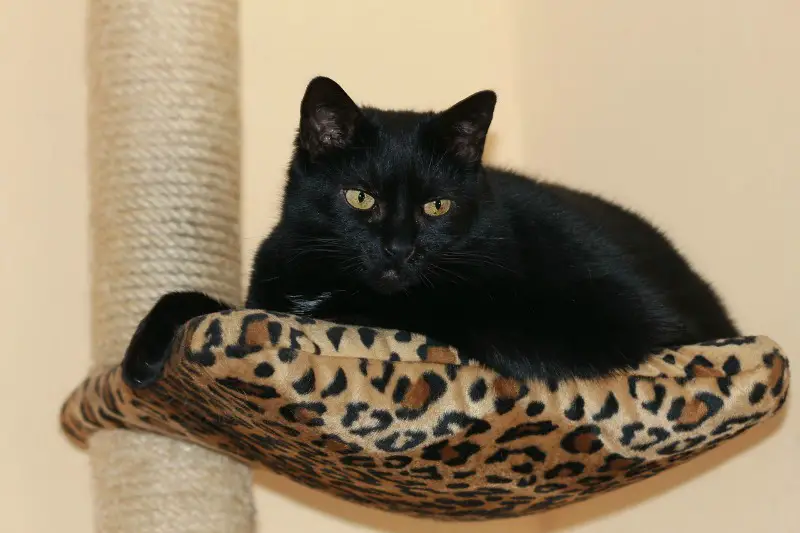 Admin @nelson_and_lillabet said, "It was very important to me that we didn't produce another repost site but build a Black Cat Community. We have achieved this by contacting our features each week and interviewing them and finding out what makes each Panther unique."
"This has allowed Black Cat Features to connect with our followers on a deeper and more personal level. Each of our Admins has a unique voice and their own storytelling style, which resonates with all our Purveyors of a Fine House Panther."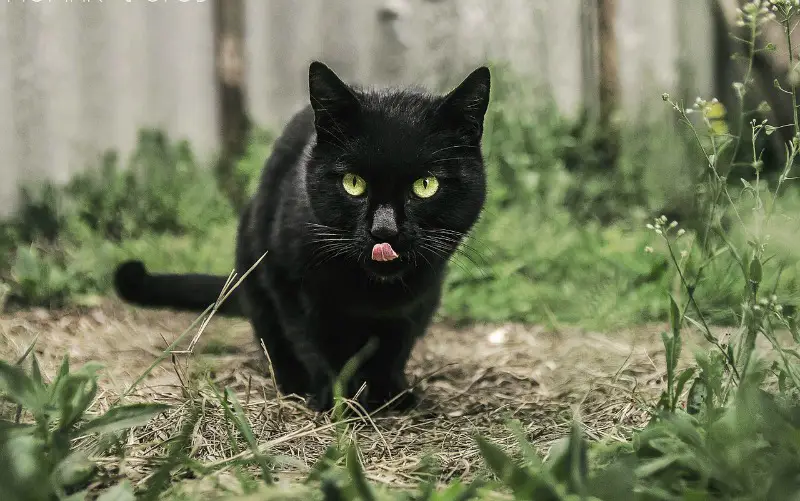 What Makes Black Cat Features Stand Out
Rather than just re-posting photos of black cats, BCF creates an in-depth interview for each cat featured to help share their story with the hope of changing negative stereotypes. Each admin gets a day of the week and some of them have taken on a specialty of their own.
Admin @realshopcat specializes in black cats that belong to bigger families. To honor them, he highlights those pet families with #bcf_familyfriday. This means showing the other cats, dogs, and other pet species living in the household.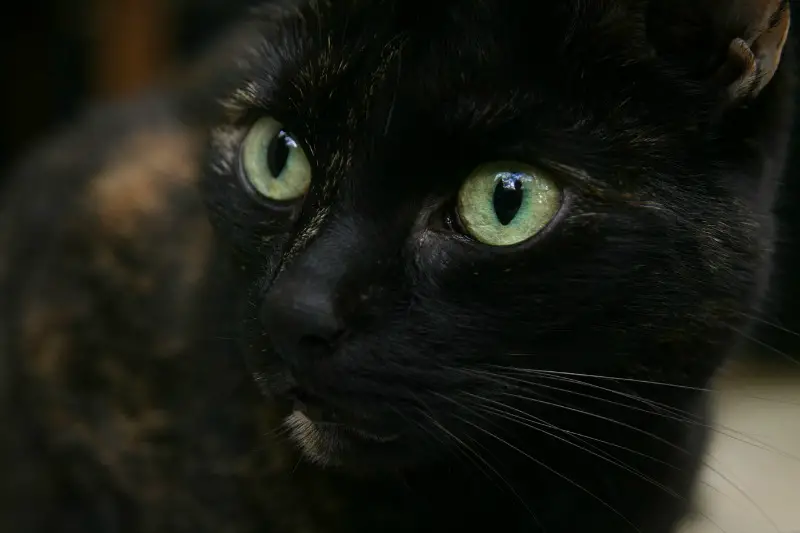 Admin Lillabet @nelson_and_lillabet is from Australia and is extending the group's reach into the Antipodes.
Taking it a step further, admin @cathy_permakitten creates a special Mini Feature with a newspaper cover, headline, and a short Q&A. 
How You Can Make a Difference
Spreading the word about the amazingness of black cats is a great way to debunk their outdated reputations and help to increase more adoptions. You can help the cause by using the hashtag blackcat_features and following @blackcatfeatures. Using the hashtag also might score you a full exclusive feature with one of the admins.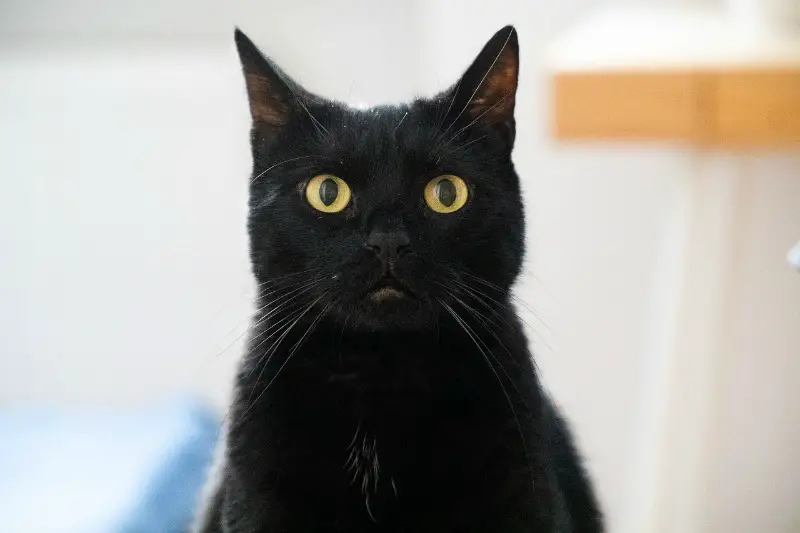 Black Cat Features shares more than just a photo, they share stories because each and every cat has one.
Author Bio
This article was a guest post prepared for us by Sarah Loughry – a writer and editor based in Morgantown, WV. Her love for writing is only matched by the true joy she gets from watching her daughter discover something new, taking her dog for a long run, and traveling around the world. Read more about Sarah.
Original author: Purringtonpost
How do you feel about this post?
Stay Informed
When you subscribe to the blog, we will send you an e-mail when there are new updates on the site so you wouldn't miss them.
Comments
No comments made yet. Be the first to submit a comment