CATStyle Blog
Come on board and write about your funny cat and share your stories with all the other cat lovers.
2 minutes reading time
(465 words)
Couple Started Volunteering at Shelter but Found Kitten Waiting for Them
A couple started volunteering at their local animal shelter, but little did they know a tiny ball of fluff would make his way into their hearts.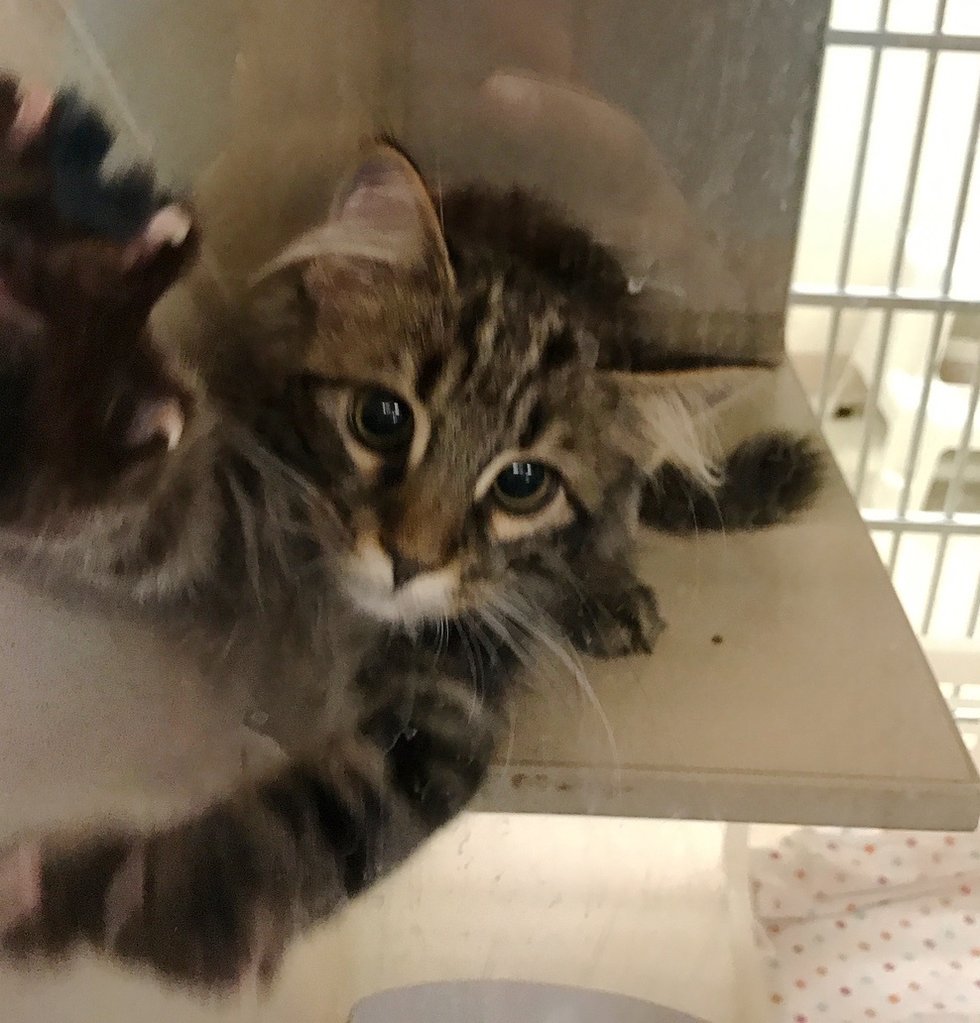 Charlie the kitten at Charleston Animal Society@charlestoncharlie1016
Charlie the kitten was brought to Charleston Animal Society (in South Caroline) as a stray. He was fostered by a family until he was big enough for adoption. This long-haired kitty craved attention and constantly wanted to be held.

When he came to the adoption floor on his first day, he was determined to make a strong impression on someone so that it would get him straight into his forever home.
May was starting her first shift as a volunteer at the shelter on the same day Charlie came onboard. It didn't take long for her to notice the sweet tabby boy.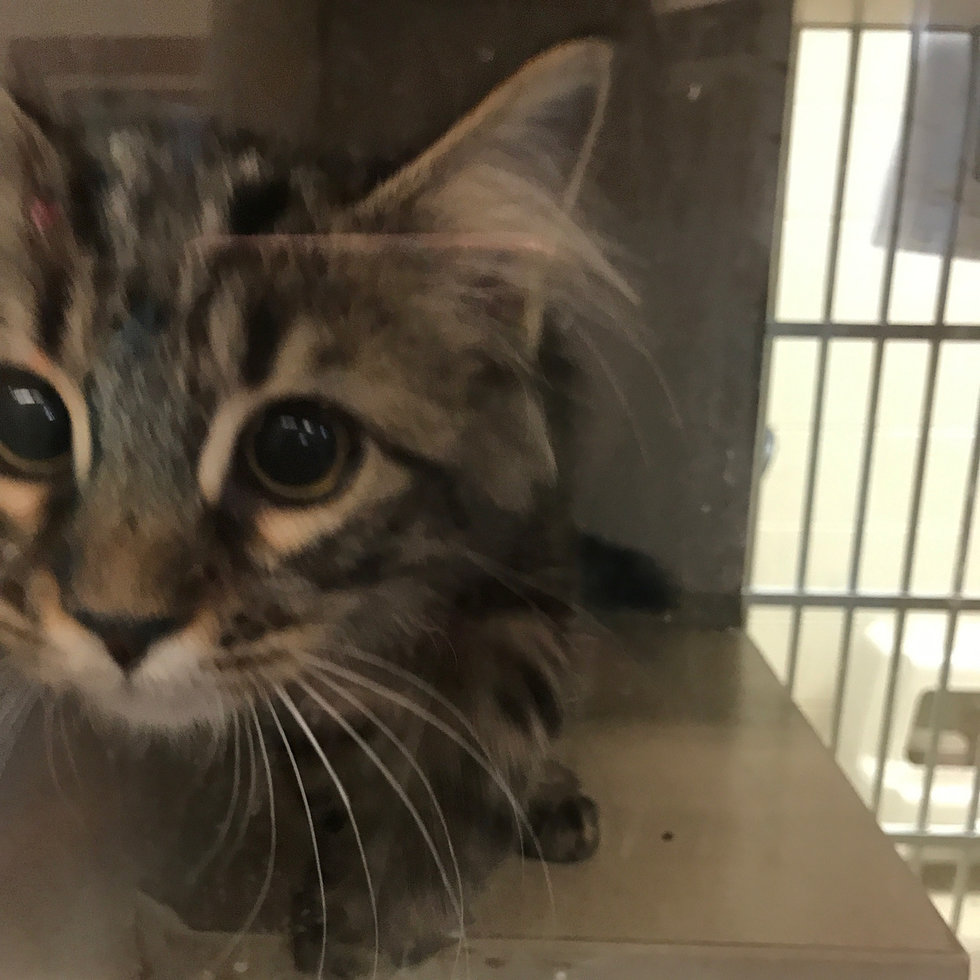 @charlestoncharlie1016
"His paw was hanging out of his cage, clawing for attention when we walked by, and we instantly fell in love with him," she told Love Meow.

Charlie was waving his paws, insisting on getting some cuddles at that instant. When they had him in their arms, they knew immediately that they had been chosen.
"He definitely chose us. We adopted him on our very first shift volunteering at the Charleston Animal Society."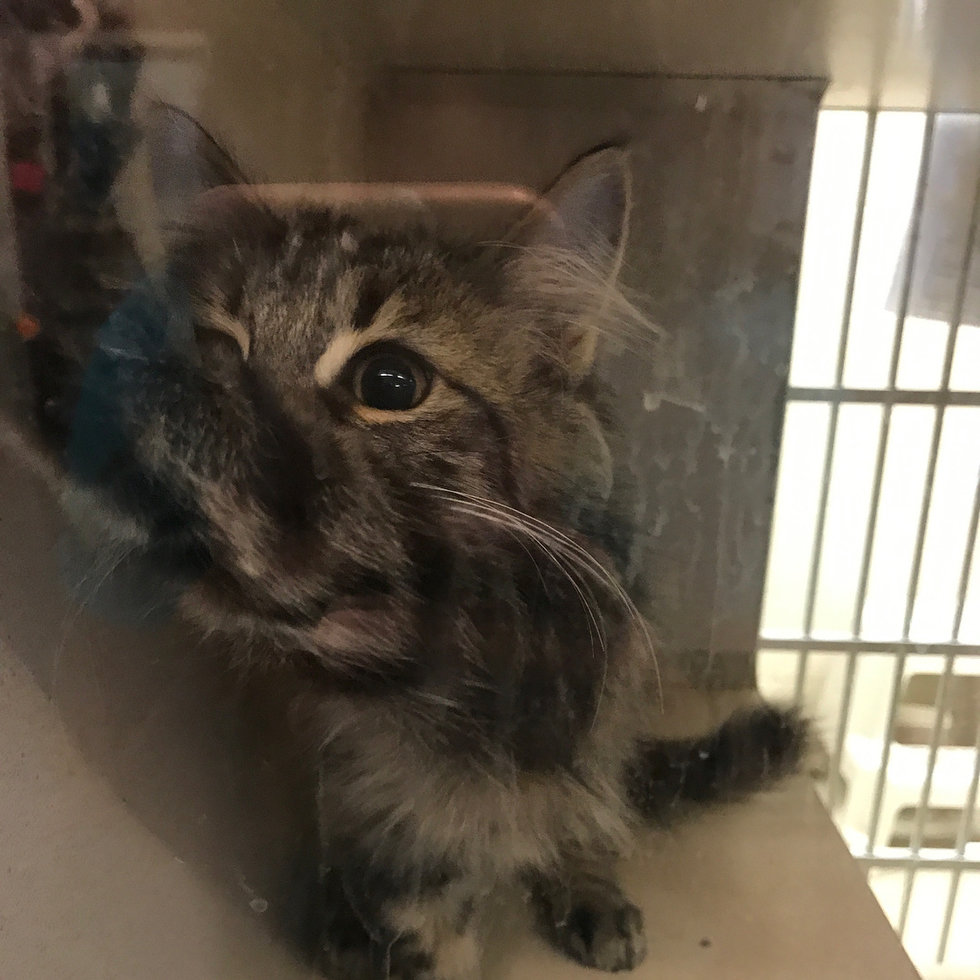 @charlestoncharlie1016
The sweet kitty didn't last a day at the shelter. His plan succeeded and he found his forever home just as he had hoped.

"His personality is very center of attention."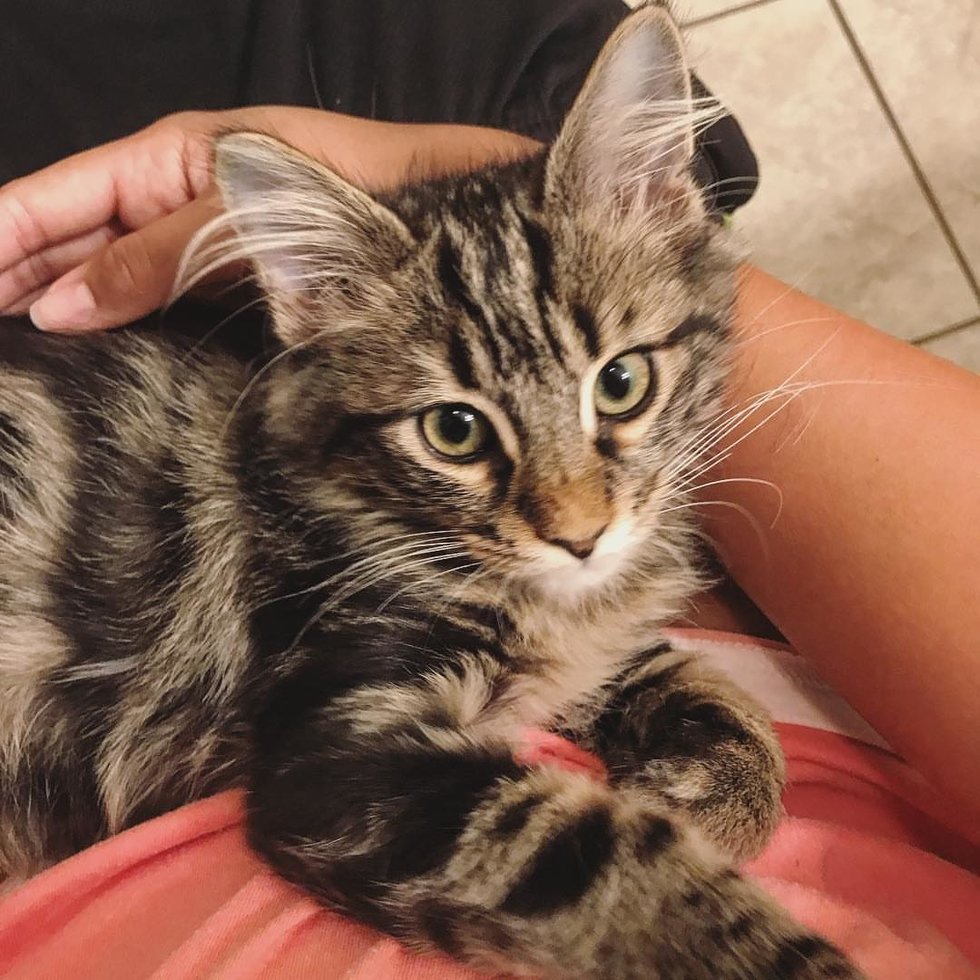 @charlestoncharlie1016
Soon after they got home, Charlie went on a cuddle-fest. He rubbed his face all over his Mom, stretched his paws and started kneading. He eventually flopped right into the crook of her neck for more cuddles.

Since then, Charlie has blossomed in personality and fluff.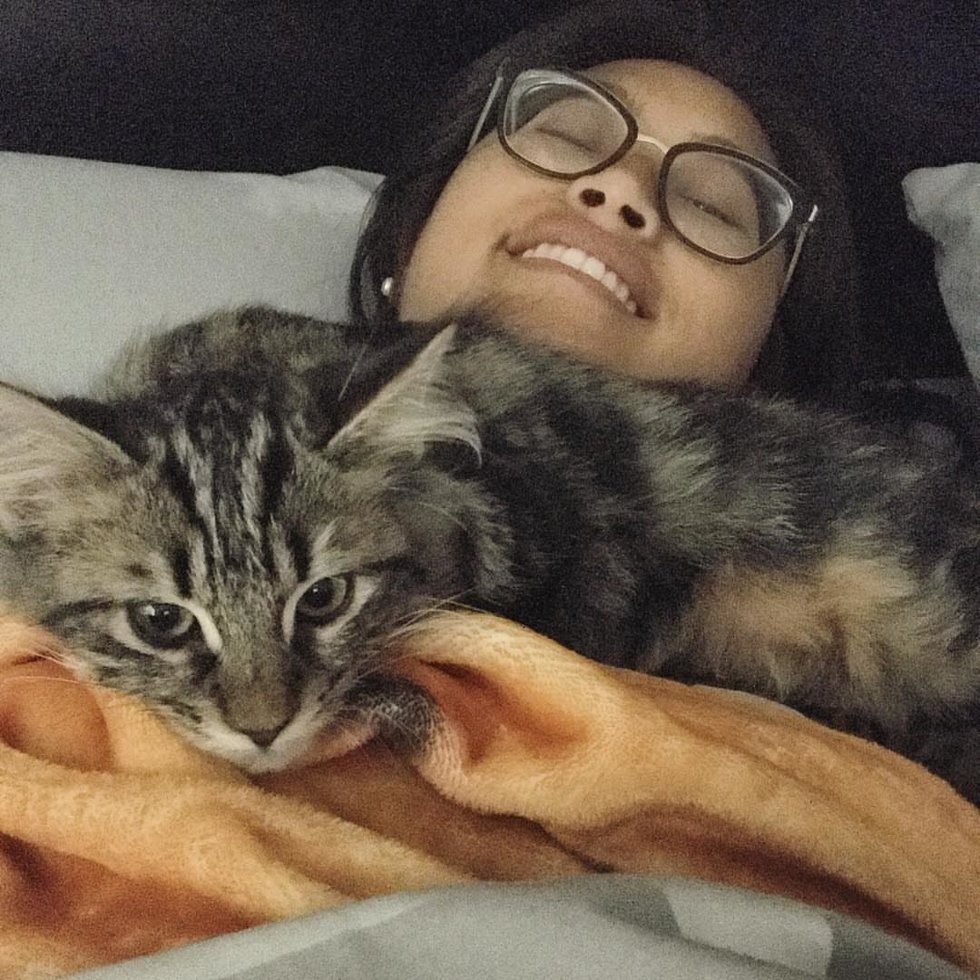 @charlestoncharlie1016
Charlie is the first one they wake up to in the morning, and the one that welcomes them home with cuddles and kisses when they come through the door.
Watch Charlie in this adorable video:
"Charlie demands love and cuddles as soon as we get home," she said. "He is very vocal when we are about to leave."

He likes to hold paws when he naps, and he never sleeps alone.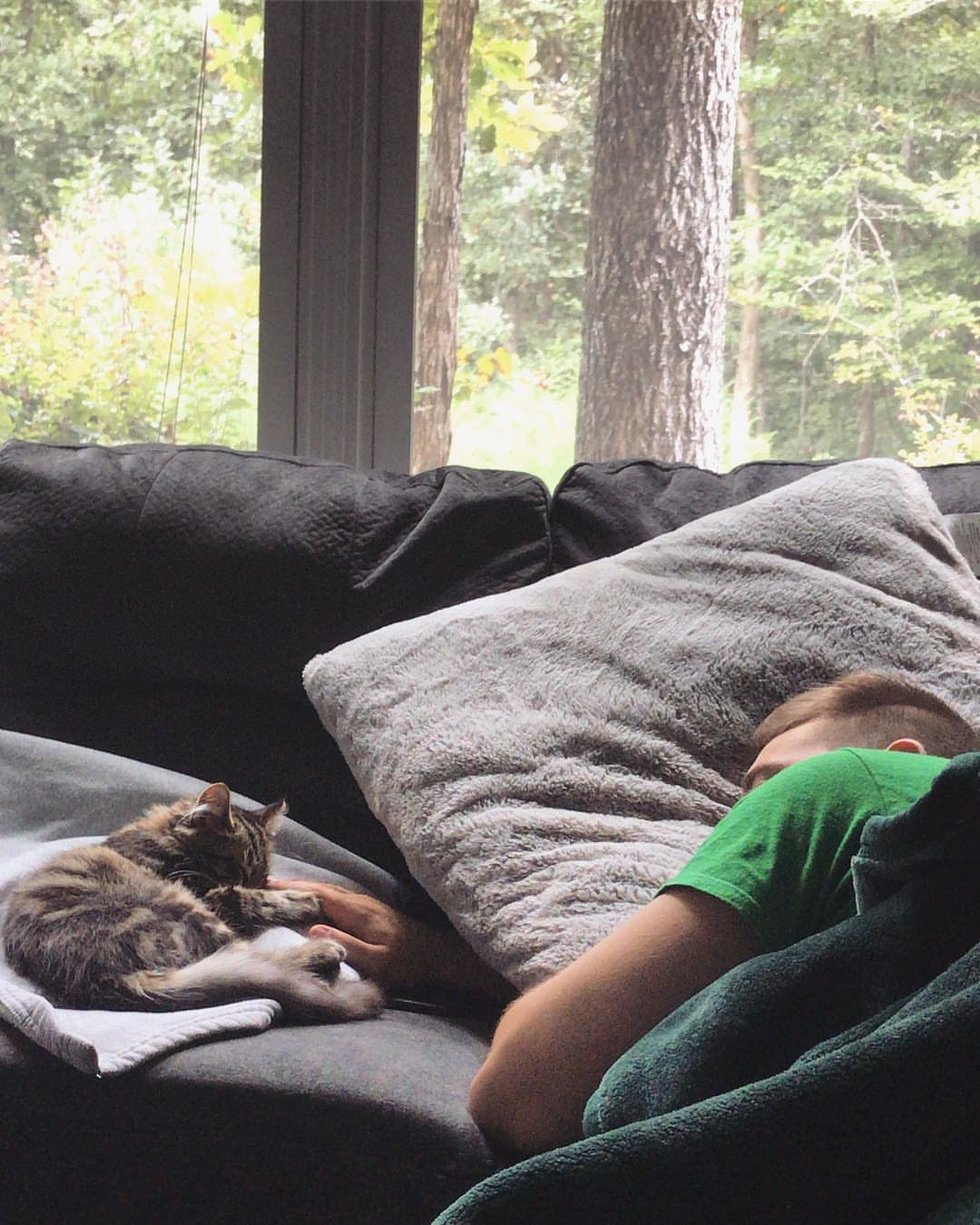 @charlestoncharlie1016
"Charlie is the best cat - he is so good in the car when we have long road trips and he adapts well to every new environment and experience!"

The tabby boy tries to convince his humans to stay home instead of going to work in the morning.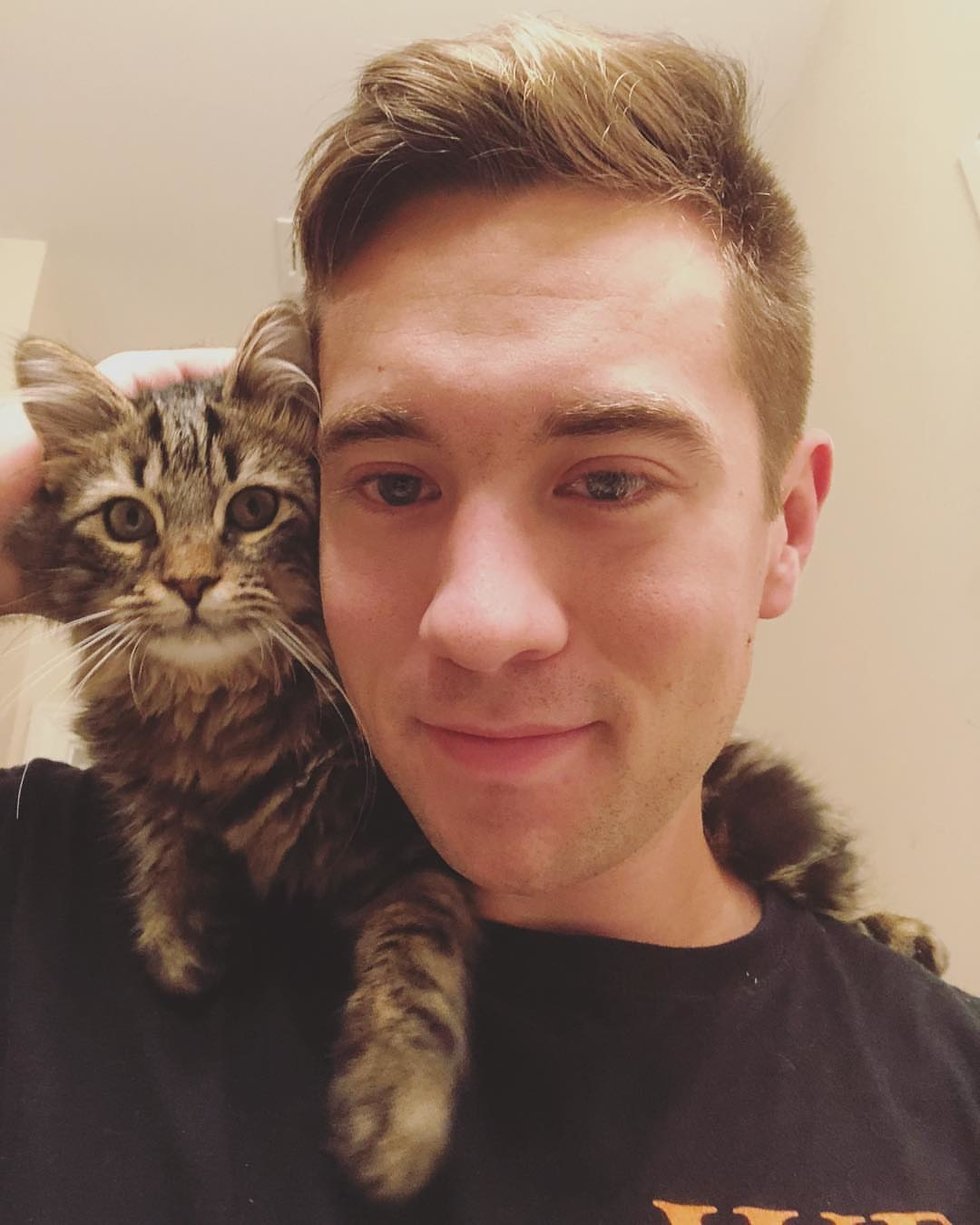 @charlestoncharlie1016
"He is so sweet and cuddly and gets along with everyone."

He crawls his way up to his Dad's shoulder and purrs right into his ear.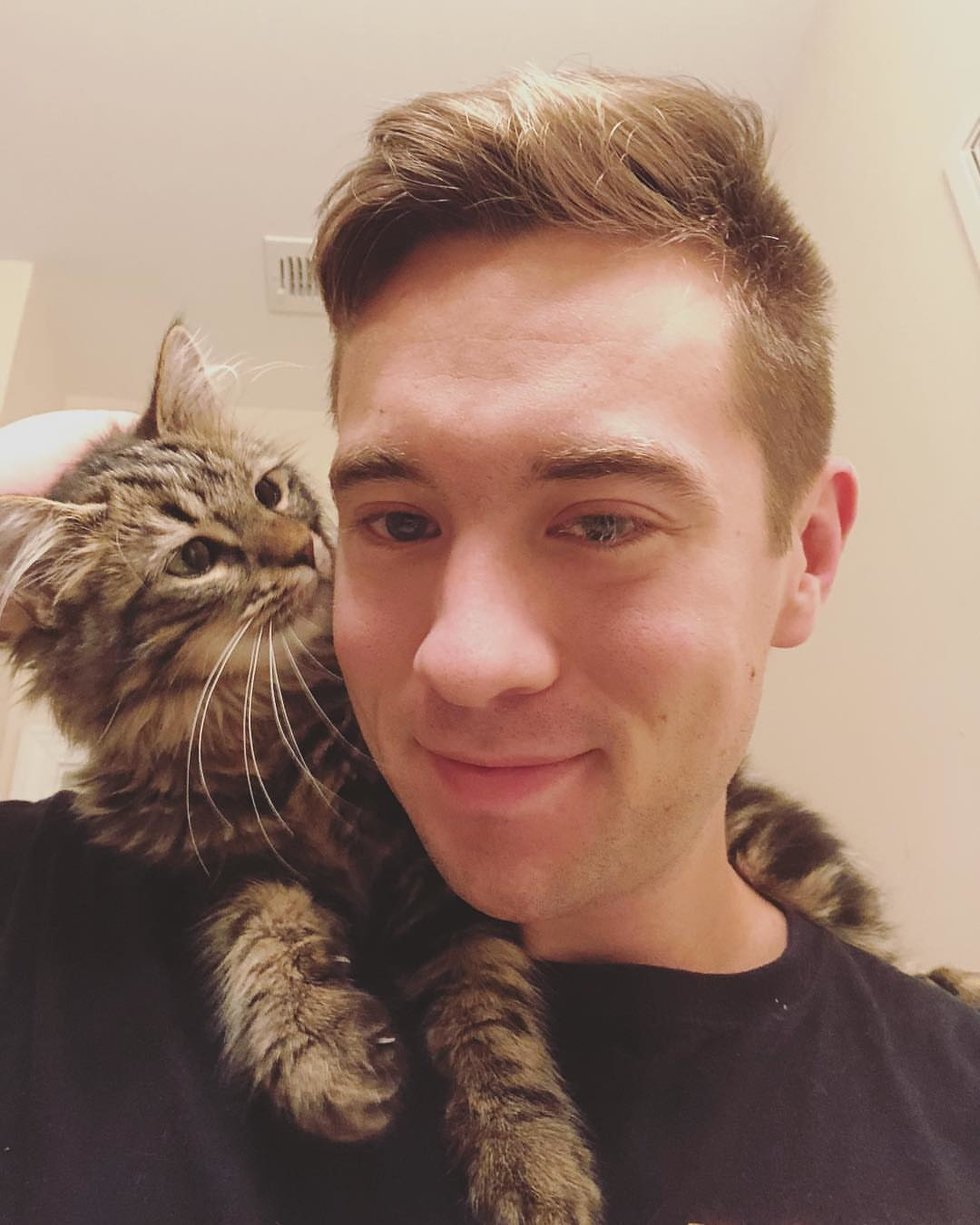 @charlestoncharlie1016
They went to volunteer at the shelter on their very first day and came home with the most cuddly cat.
It's a dream come true for all.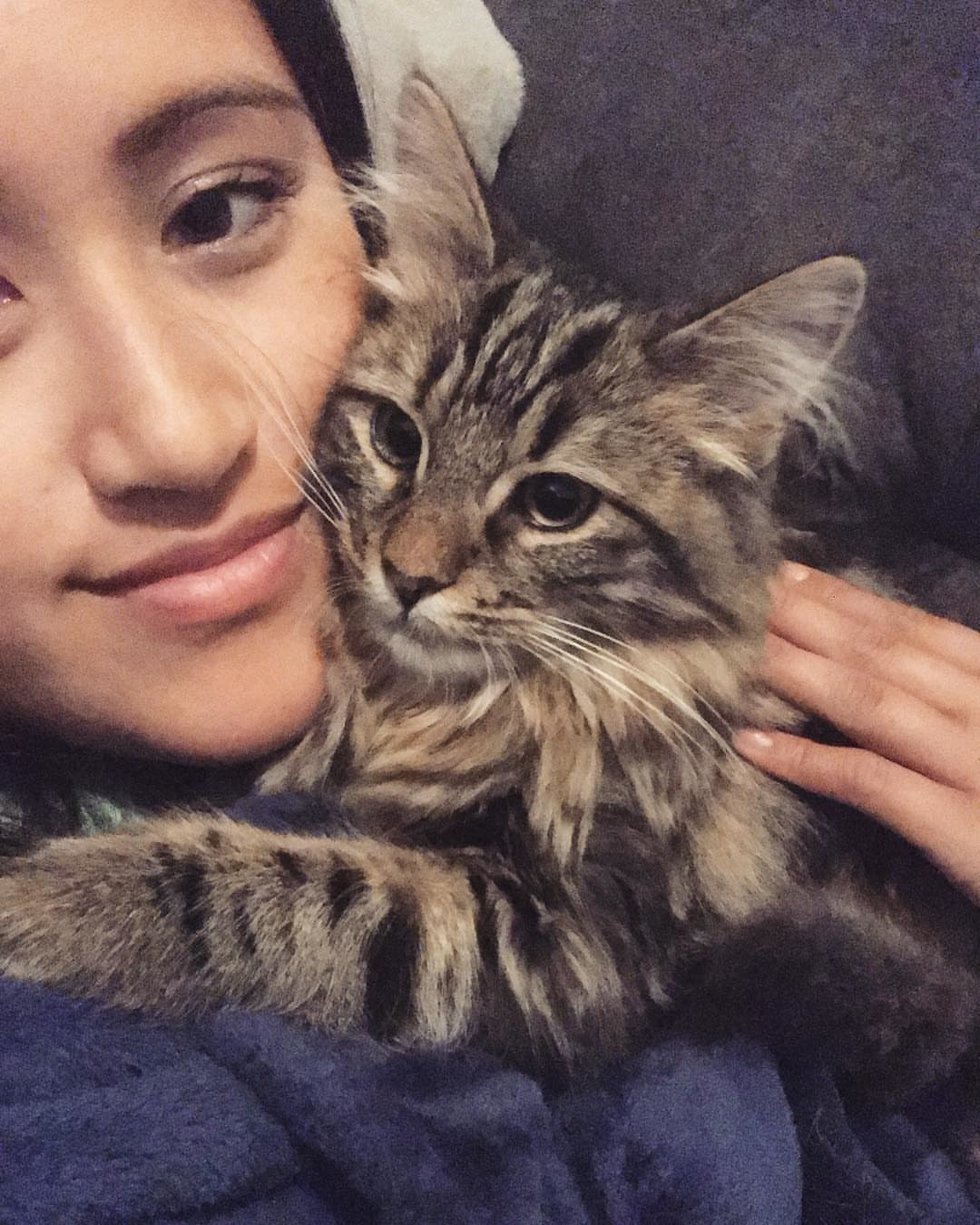 @charlestoncharlie1016
Share this story with your friends. Follow Charlie and his adventures on Instagram.
Related story: Kitten Befriends Young Shelter Volunteer and Makes His Dream Come True
Original author: Amy Bojo
How do you feel about this post?
Stay Informed
When you subscribe to the blog, we will send you an e-mail when there are new updates on the site so you wouldn't miss them.
Comments
No comments made yet. Be the first to submit a comment