CATStyle Blog
Come on board and write about your funny cat and share your stories with all the other cat lovers.
2 minutes reading time
(422 words)
Editor's Pick: NEW Modular Cat Tree
We are loving this new cat tree from Petlibro, a group of pet-care experts, who just launched their "Infinity DIY – Modular & Expandable Cat Tree" on Kickstarter this week.
Designed as a high quality cat playground that can be continually changed to suit the needs and interests of any cat. The combination choices are endless allowing you the flexibility to customize the layout anyway you wish.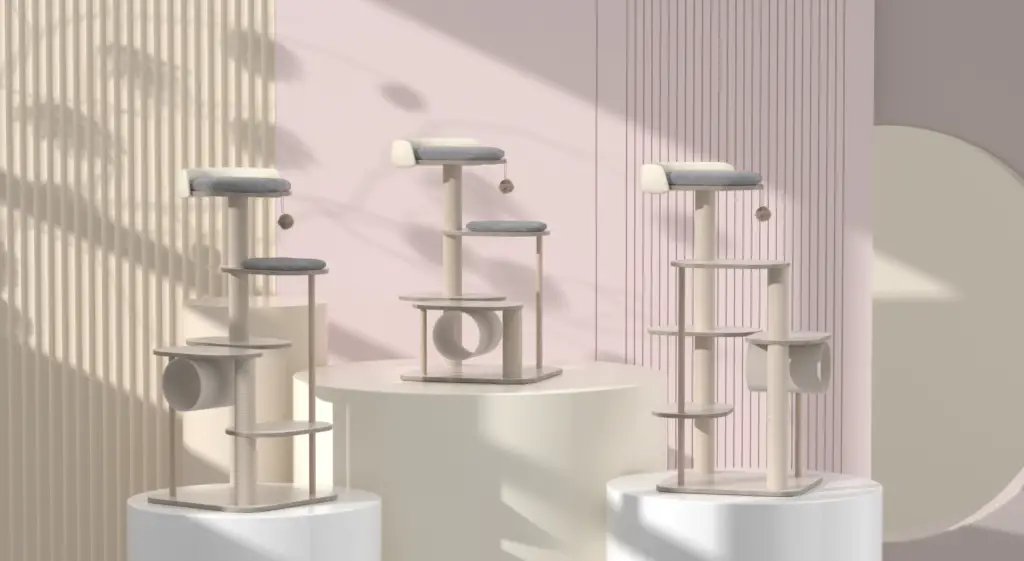 The ability to continually change the play areas is a novel practical approach and the Petlibro team are already developing nifty new modules to provide even more choices for owners and more fun for their cats.
So easy to build – just a few twists and turns will result in a solidly built DIY cat tree in minutes. Everything you need to build is contained in the box. 
It is available on Kickstarter here => Infinity DIY Cat Tree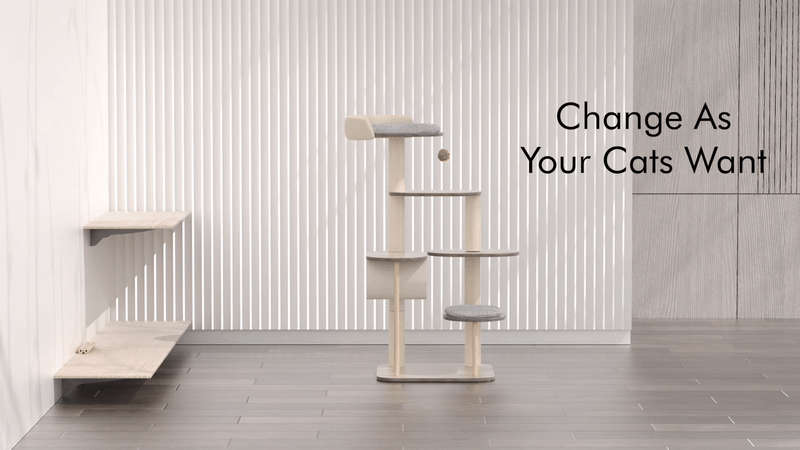 Cats are notoriously curious but can easily become uninterested with new toys or cat play areas to play and climb. The Infinity DIY offers a flexible and clever way to keep cats interested and amused.
The sofa-fabric cushions and fluffy balls along with the fully polished wood surfaces give your cats a luxury experience. It's so comfy in fact, that they are likely to prefer their cool new condo and stop taking your spot on the couch!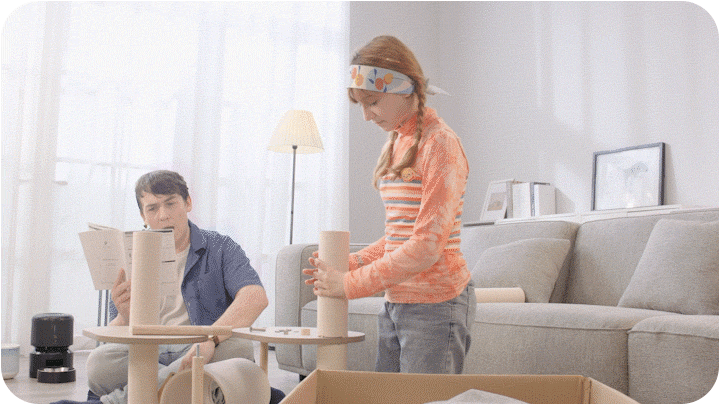 This modular cat tree can be assembled and reassembled in endless combinations as often as needed to adapt new play modules, sleeping areas, hiding places and more.
As your cats grow so can their play area. Can they jump higher now? Then simply add an additional level for a higher joy. Are they getting more relaxed and prone to naps? Then install a tranquil tunnel for them to chill out. Are they getting bored with this design? Take it apart and within minutes you can build an entirely new design! 
Infinity DIY is also an economical choice for owners. It's designed to be long-lasting with a superior build quality compared to typical cat accessories. Featuring a robust rope-wrapped wood structure rather than typical paper tube design making Infinity DIY more stable and durable.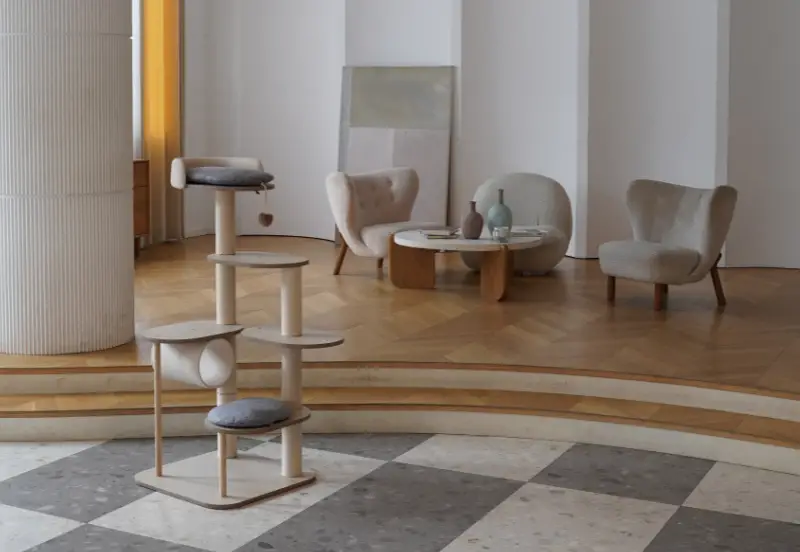 And there's no need to replace the entire cat tree if a part gets damaged as separate modules are available for easy replacement.
Infinity DIY allows you to keep your cats happy, healthy and entertained. It's a purrrfect addition to any home and looks classy too! What's not to love?
Get the full scoop here: Infinity DIY Modular Cat Tree
Original author: Purringtonpost
How do you feel about this post?
Stay Informed
When you subscribe to the blog, we will send you an e-mail when there are new updates on the site so you wouldn't miss them.
Comments
No comments made yet. Be the first to submit a comment