CATStyle Blog
Come on board and write about your funny cat and share your stories with all the other cat lovers.
2 minutes reading time
(457 words)
Kitten Abandoned in Shed Gets Help to See and Gives Everyone Cuddles
A tiny kitten was abandoned in a shed after she was born to a neighborhood stray. She was found with her eyes crusted shut.
With help from rescuers and an older cat, the kitten's life was turned around.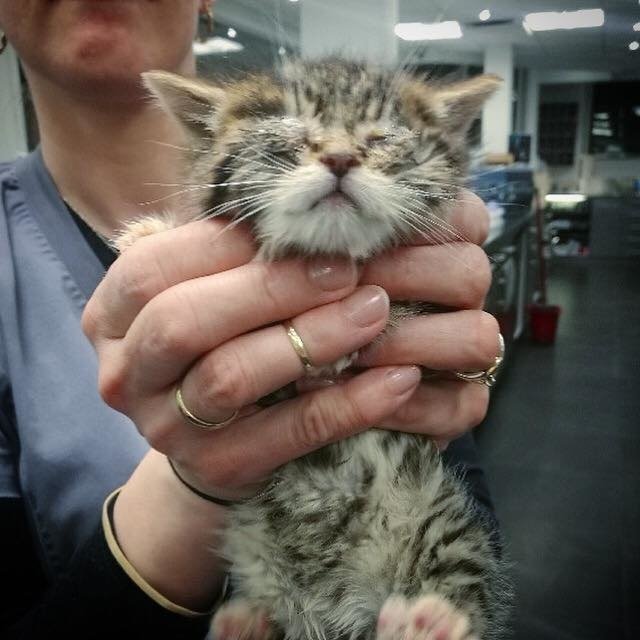 Chatons Orphelins Montréal
Two months ago, Chatons Orphelins Montréal, a local rescue group in Montréal, Canada, took in the little singleton after she was brought to the vet by a Good Samaritan.

"She couldn't open her eyes when we got her. The vet cleaned off the crust and treated her eyes with antibiotics. She was just skin and bones, weighing only 350 grams," Celine Crom of the rescue told Love Meow.
The little tabby, whom they named Runner, received treatment just in time to prevent her eyes from going blind.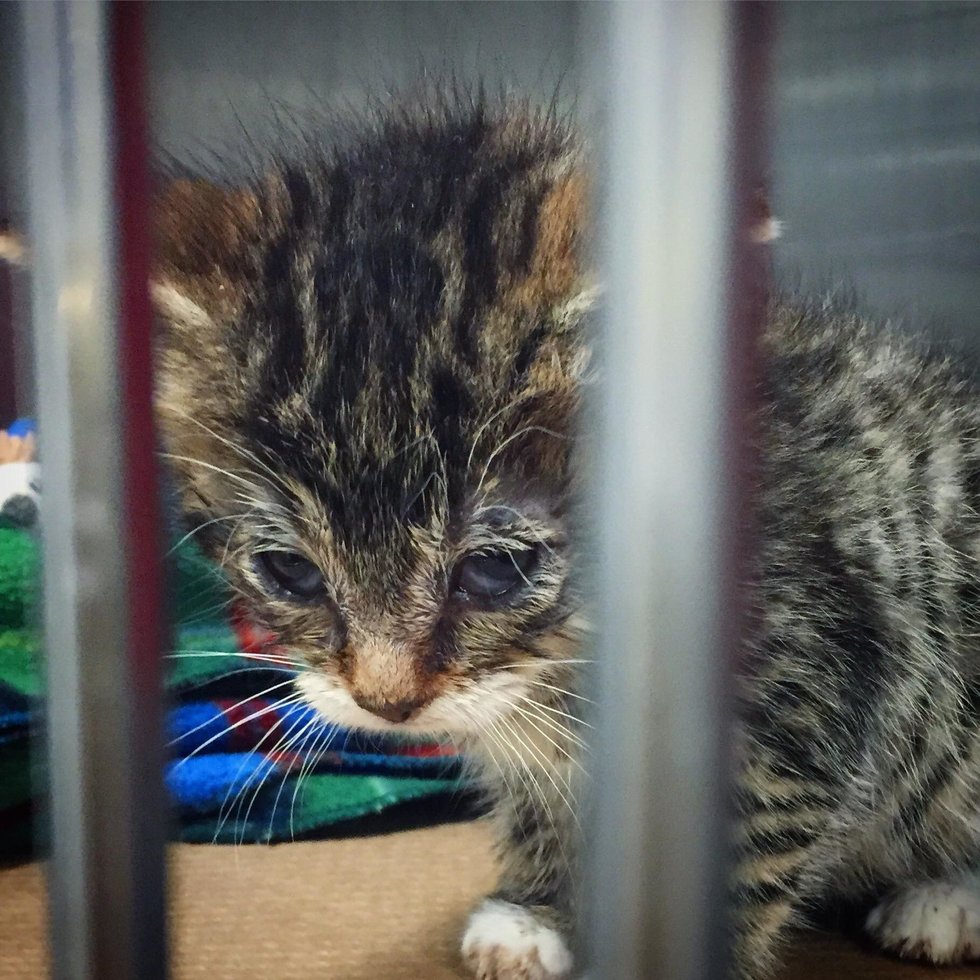 Chatons Orphelins Montréal
She was in poor shape when she was rescued.

After cleaning her eyes, the kitten could finally open them. She was then placed in a foster home, where she was cared for 24/7 by a volunteer.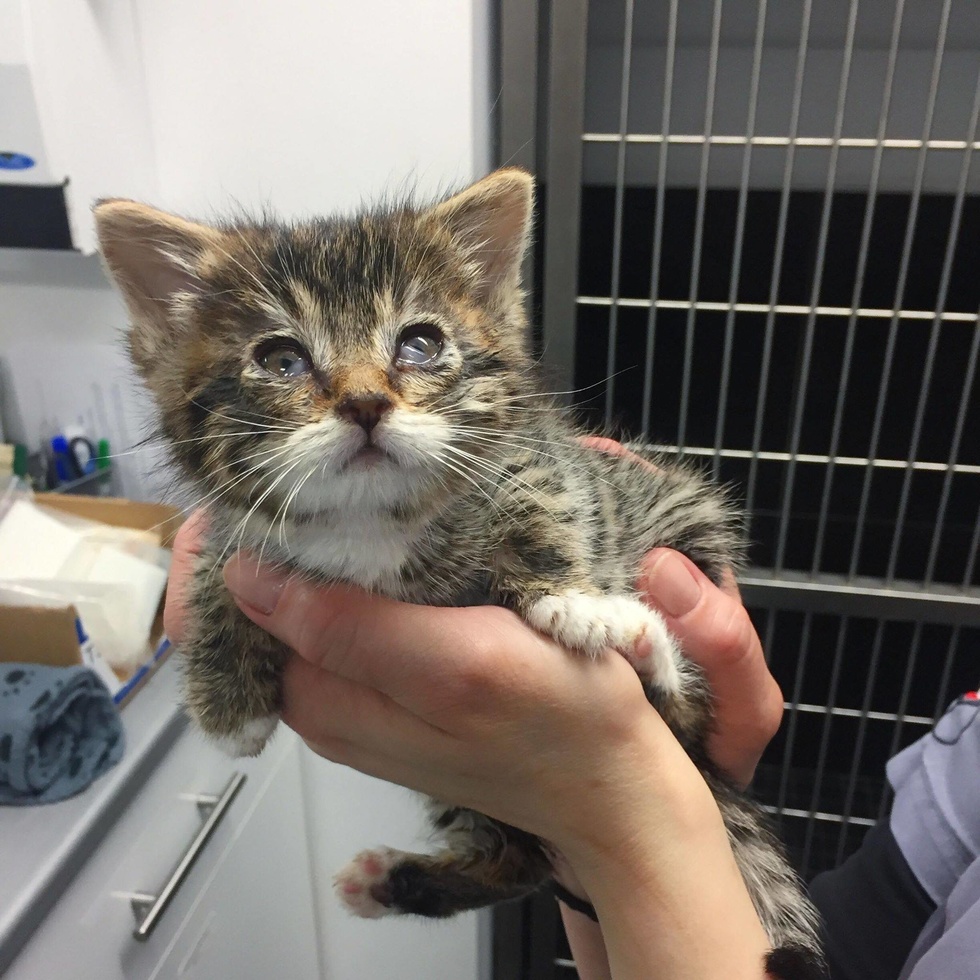 Chatons Orphelins Montréal
After a few days of round-the-clock foster care, the kittens' eyes cleared up and her appetite had returned.

The little tabby put on a lot of healthy weight and energy.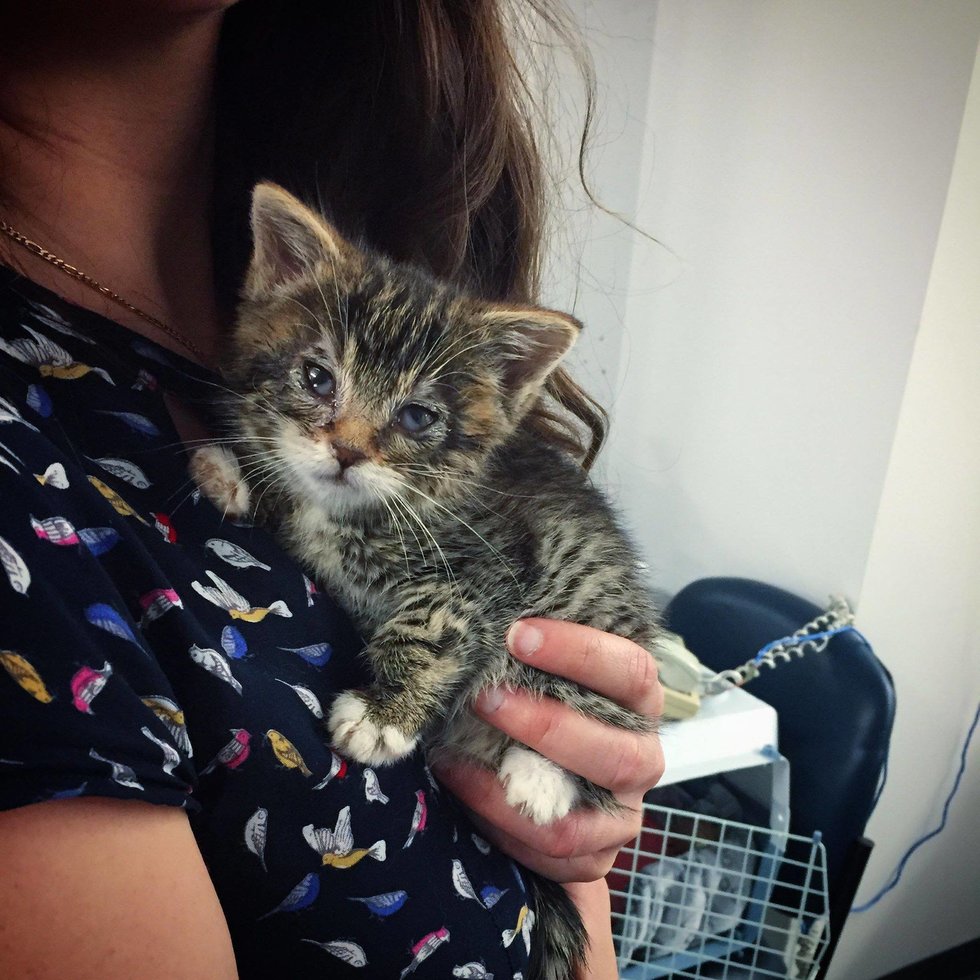 Chatons Orphelins Montréal
As she became healthier and stronger, she wanted to do more things on her own. Runner started eating from the plate all by herself and wouldn't let any food go to waste.

Celine's 16-year-old resident cat, Marsha, took the role of her surrogate mom, giving her plenty of cuddles and keeping her clean. Runner was not sure how to react at first, but as soon as Marsha started grooming her, she couldn't resist.
She became a little snugglebug of her own and started giving everyone cuddles.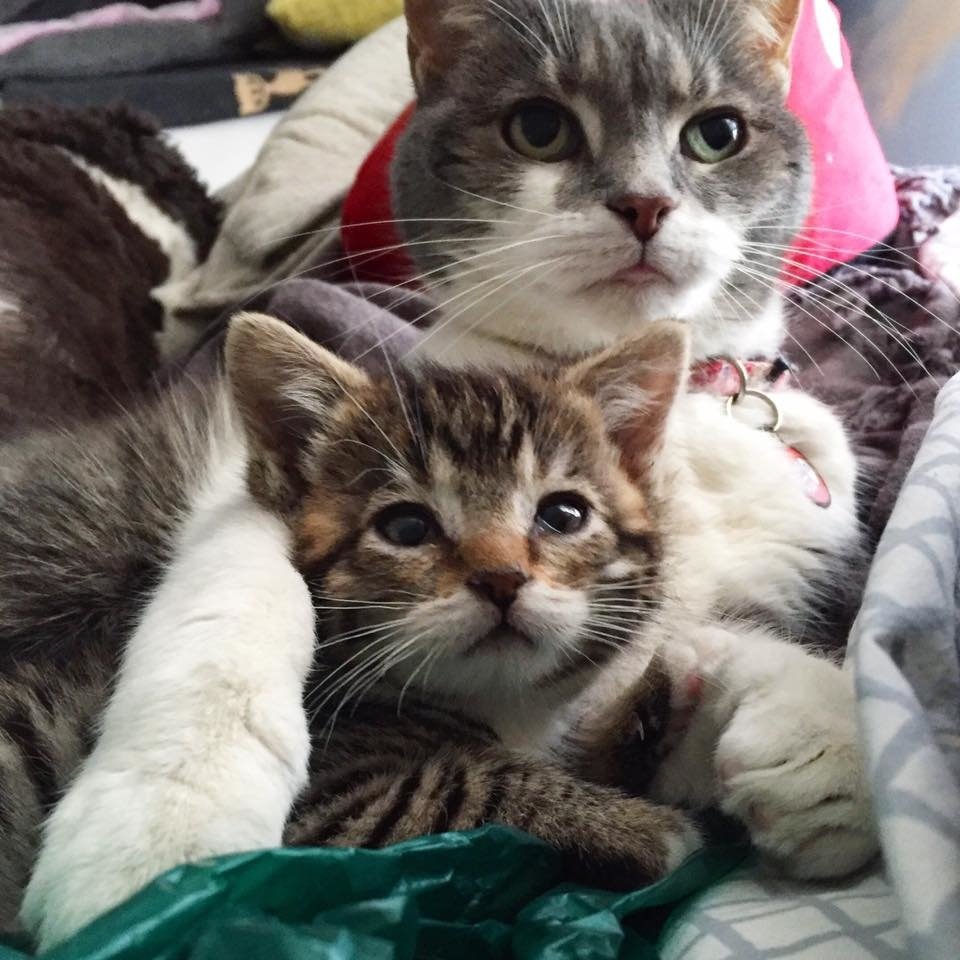 Chatons Orphelins Montréal
"Marsha is like a mom to all my foster kitties. Runner looked for her affection constantly," Celine told Love Meow.
Runner was never far from her human friends as she didn't want to be alone any more.
Her days as a singleton are long gone.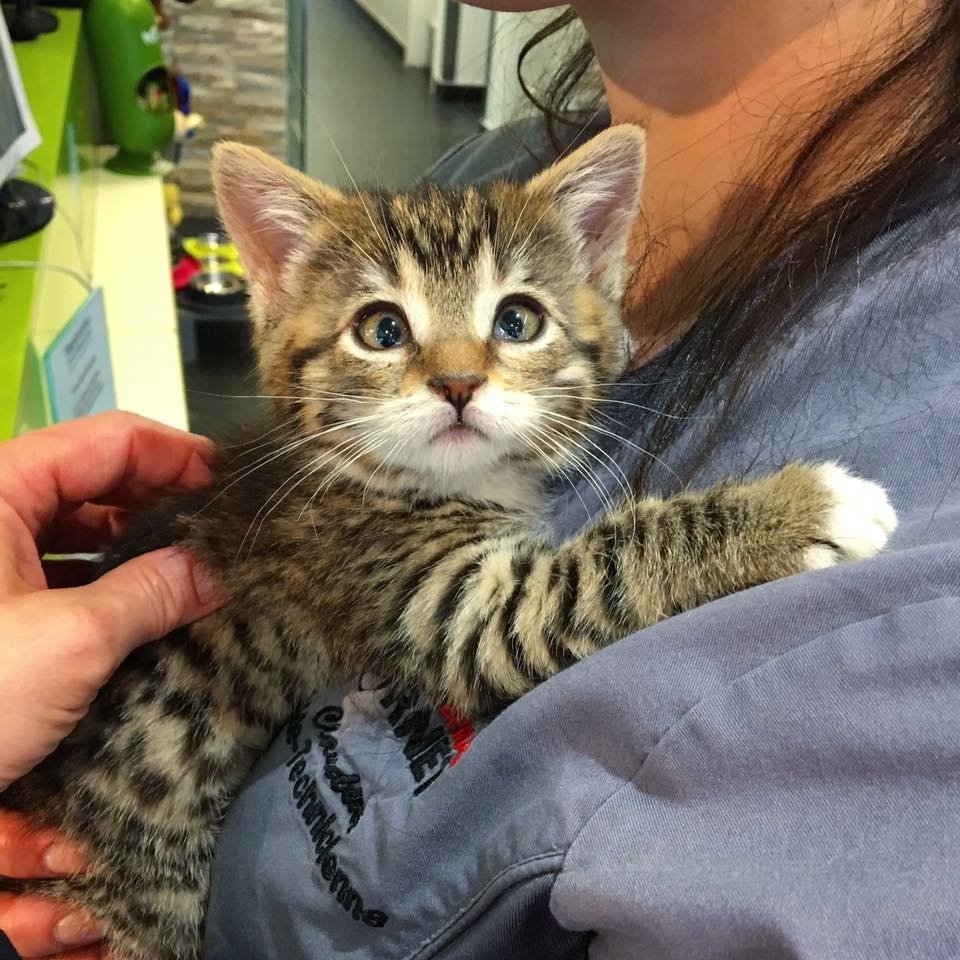 Chatons Orphelins Montréal
A month later, Runner was transferred to a new foster home where they continued to socialize her.

She became very close to her foster mom and stayed by her side all the time.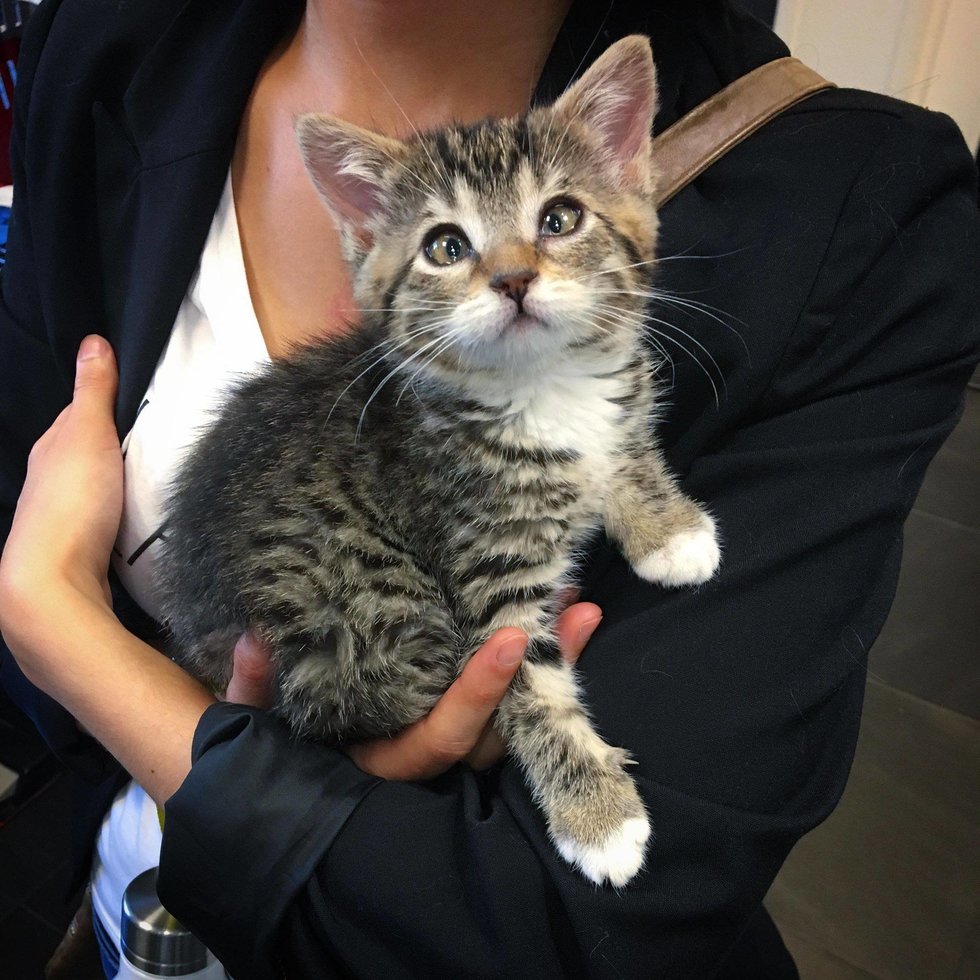 Chatons Orphelins Montréal
At three months old, Runner was ready for adoption, but the little girl had wriggled her way into someone's heart.

"Runner will live with her foster mom (now forever mom), and will have a big dog friend to play with."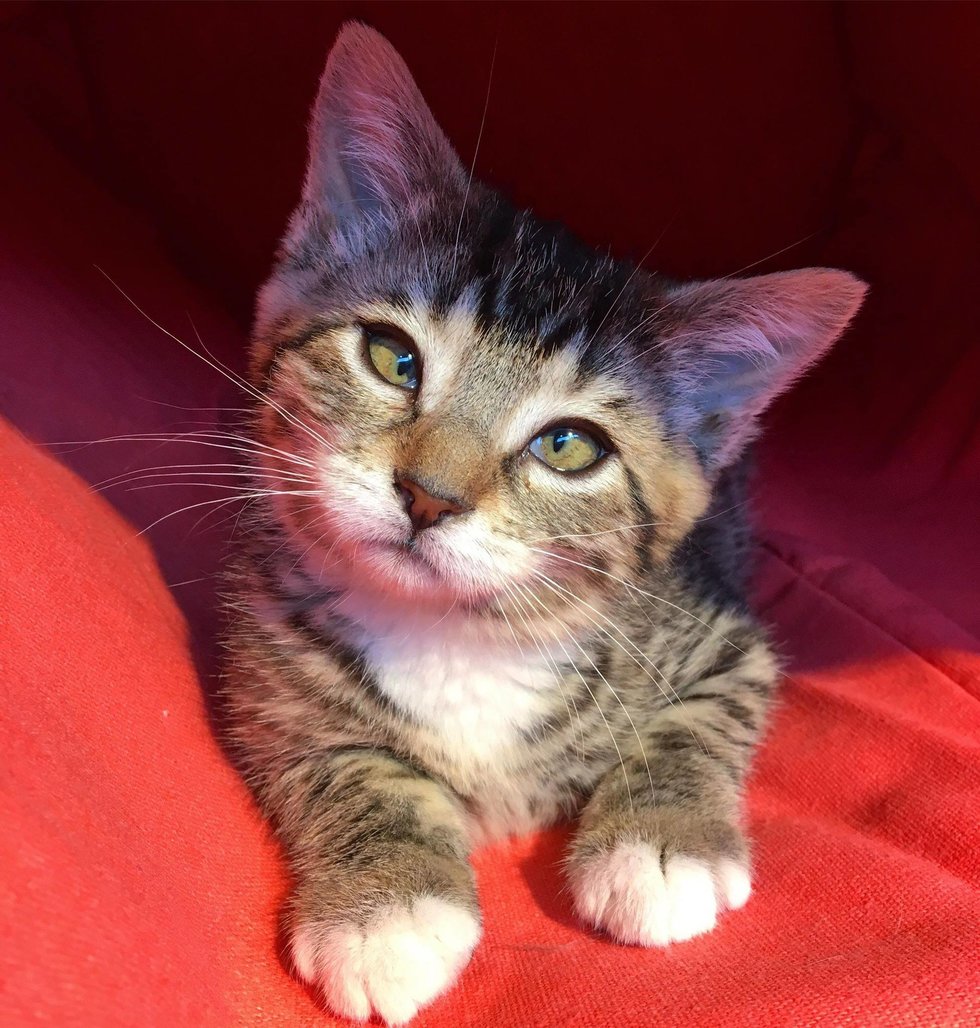 Chatons Orphelins Montréal
The little kitten, who couldn't see when she came to the shelter, has grown to be a beautiful tabby girl with gorgeous hazel eyes and a big personality.
What a difference love can make!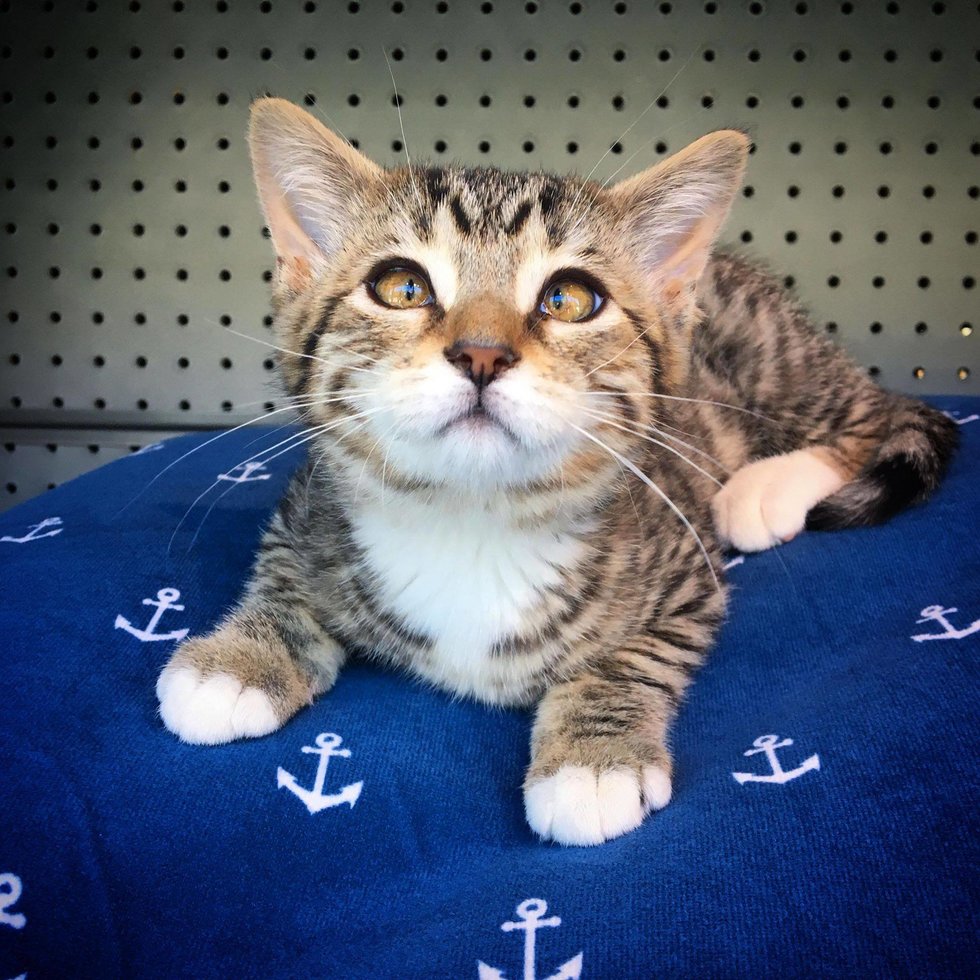 Chatons Orphelins Montréal
Share this story with your friends. Follow Chatons Orphelins Montréal on her on Facebook.
Related story: Cat Comforts Orphaned Kitten and Teaches Him How to Cuddle Every Day
Original author: Amy Bojo
How do you feel about this post?
Stay Informed
When you subscribe to the blog, we will send you an e-mail when there are new updates on the site so you wouldn't miss them.
Comments
No comments made yet. Be the first to submit a comment