CATStyle Blog
Come on board and write about your funny cat and share your stories with all the other cat lovers.
2 minutes reading time
(361 words)
Kitten Born With a "Wink", Found in Box of Christmas Ornaments and Rescued By Man - Her New Dad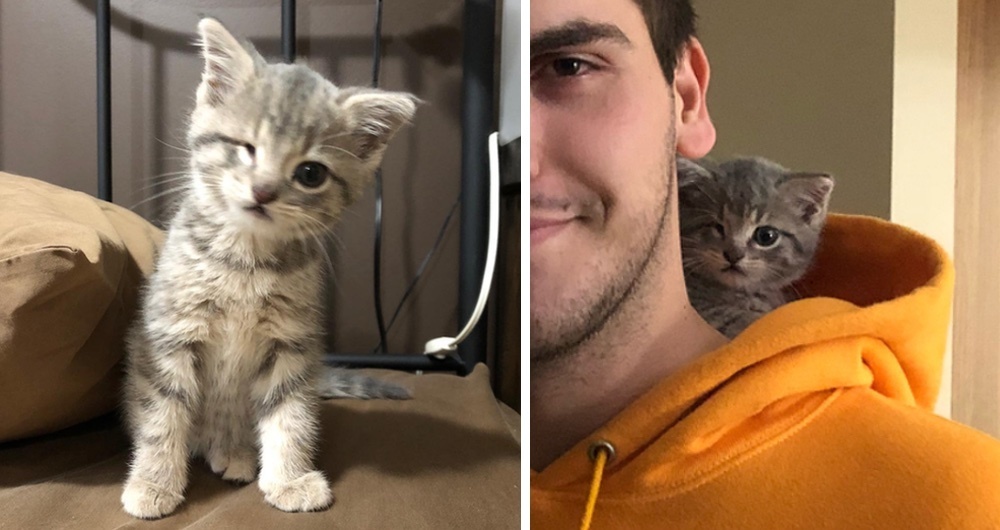 A tiny kitten was dropped off at a veterinary clinic, in need of help. Right away they noticed something very special about her.
Meet Yara the one-eyed wonder cat!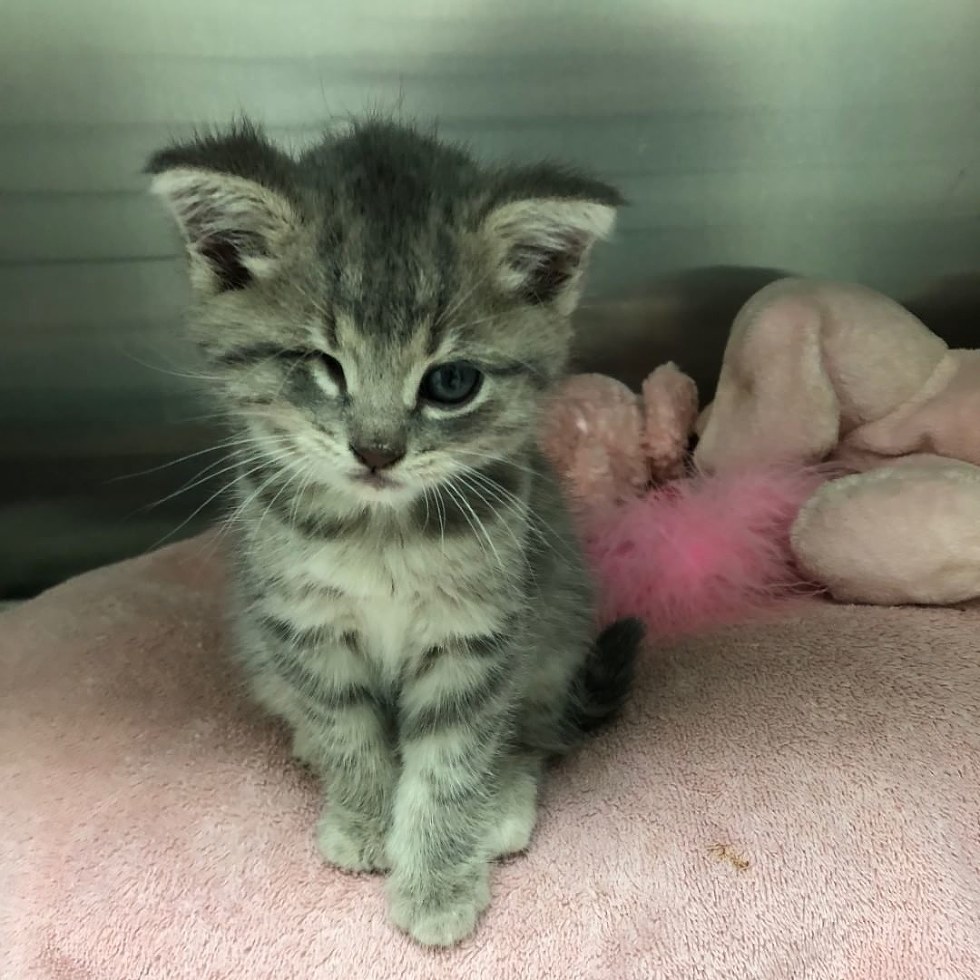 Yara G @yarathe1eyedcata
Yara has a permanent "wink" as she was born with only one eye. She was found in a box of Christmas ornaments and lights and brought into the veterinarian's office when she was just 4-6 weeks old.

"The people that brought her in didn't want to take her back so she stayed at the vets for a week or two where they tested her to make sure she was healthy and found that she appeared to be born without the eye." Matty told Love Meow . "She was really lovely at the vets - a little sassy when they tried to do bloodwork."
One of the staffers gave the little kitten a stuffed animal to cuddle with. She snuggled right up and fell asleep on it.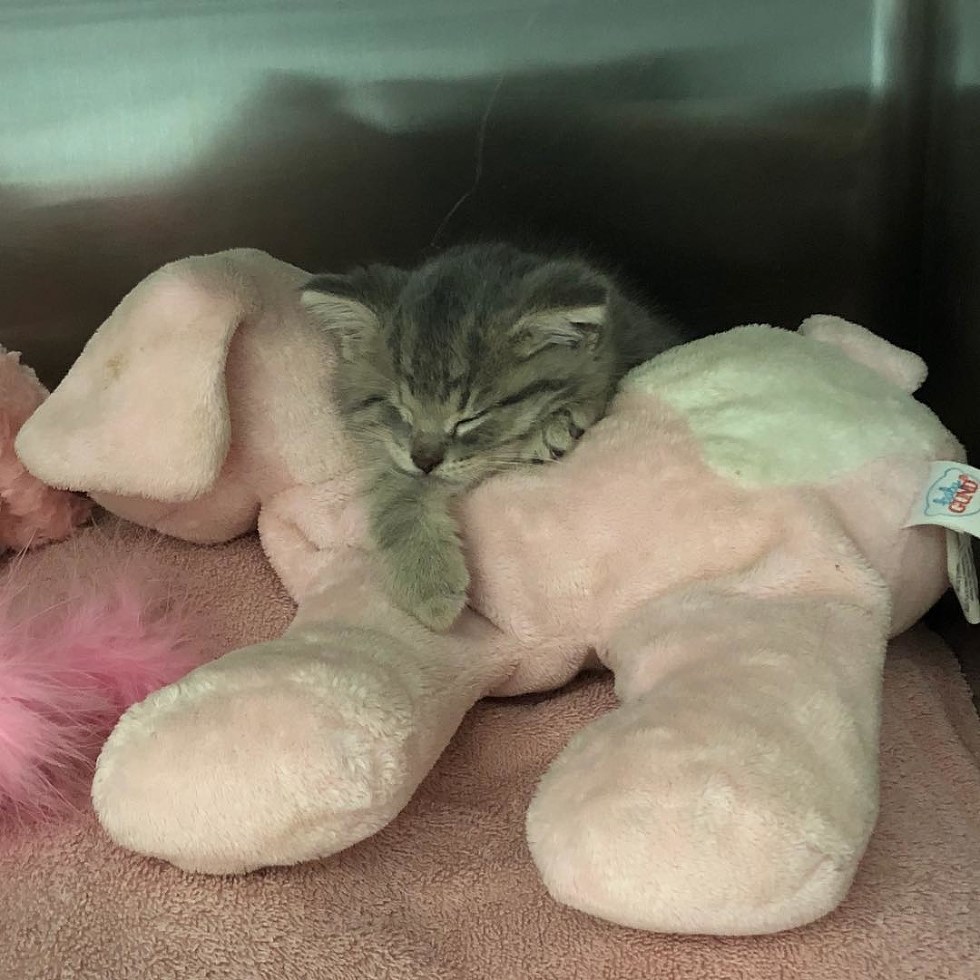 Yara G @yarathe1eyedcata
They knew that the little girl needed a home and someone to love. Matty's sister, Kayleen, who works at the clinic, asked him if he would bring home a little kitten.
"I couldn't resist," Matty told Love Meow.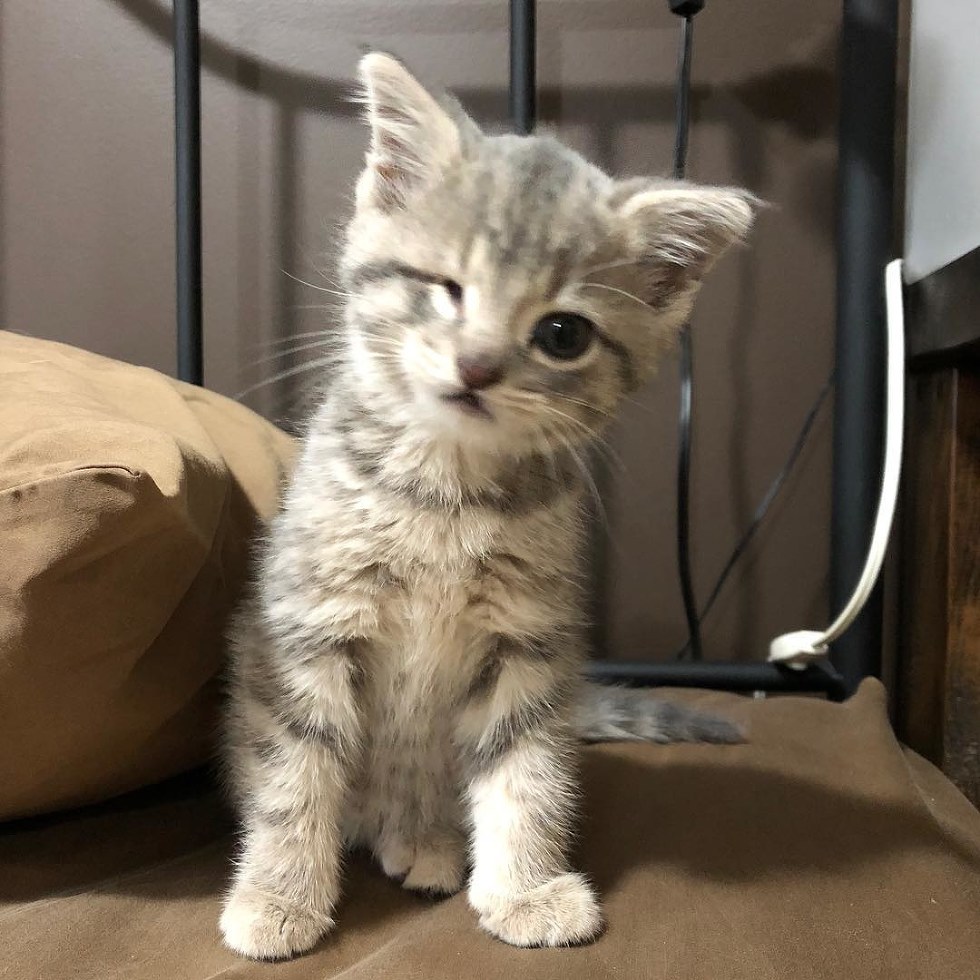 Yara G @yarathe1eyedcata
As soon as Yara arrived at her new home, she claimed the place as her own.
Her cuddly friend was adopted, too! It was a two for one deal!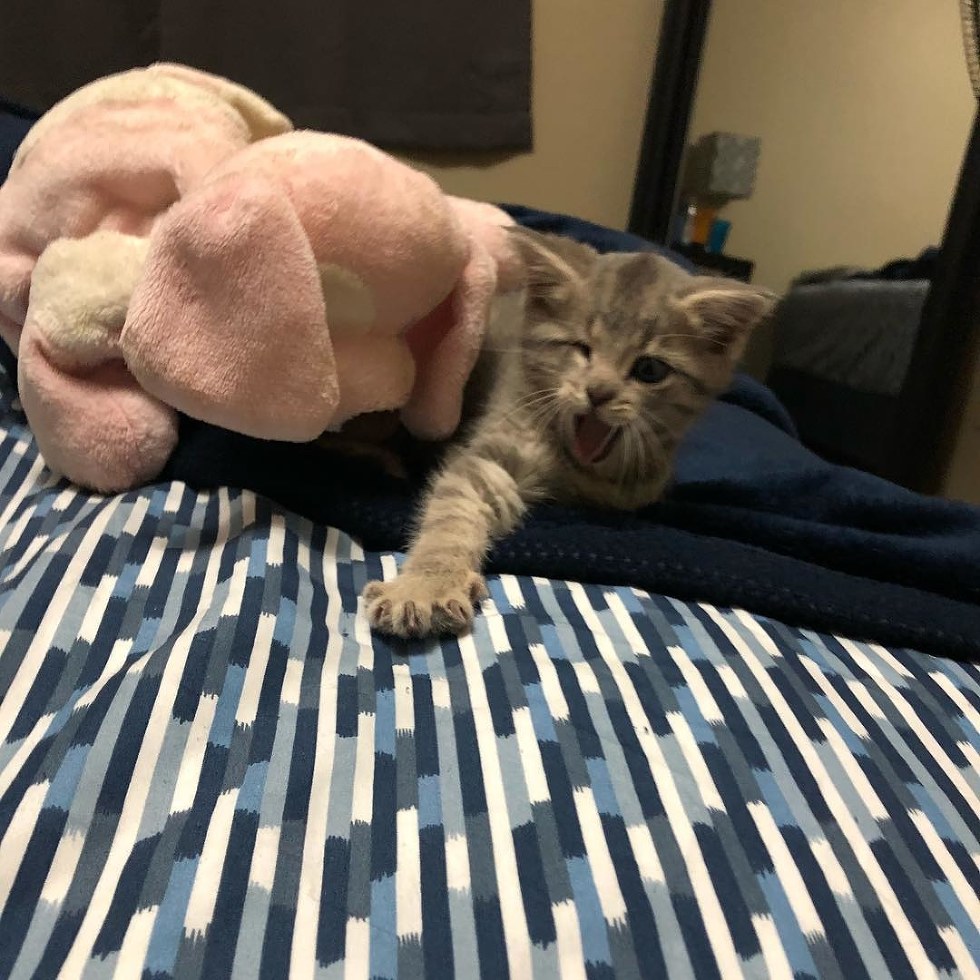 Yara G @yarathe1eyedcata
"She's full of energy and always playful," Matty told Love Meow.
The little one-eyed wonder is tiny, but she has a larger-than-life purrsonality!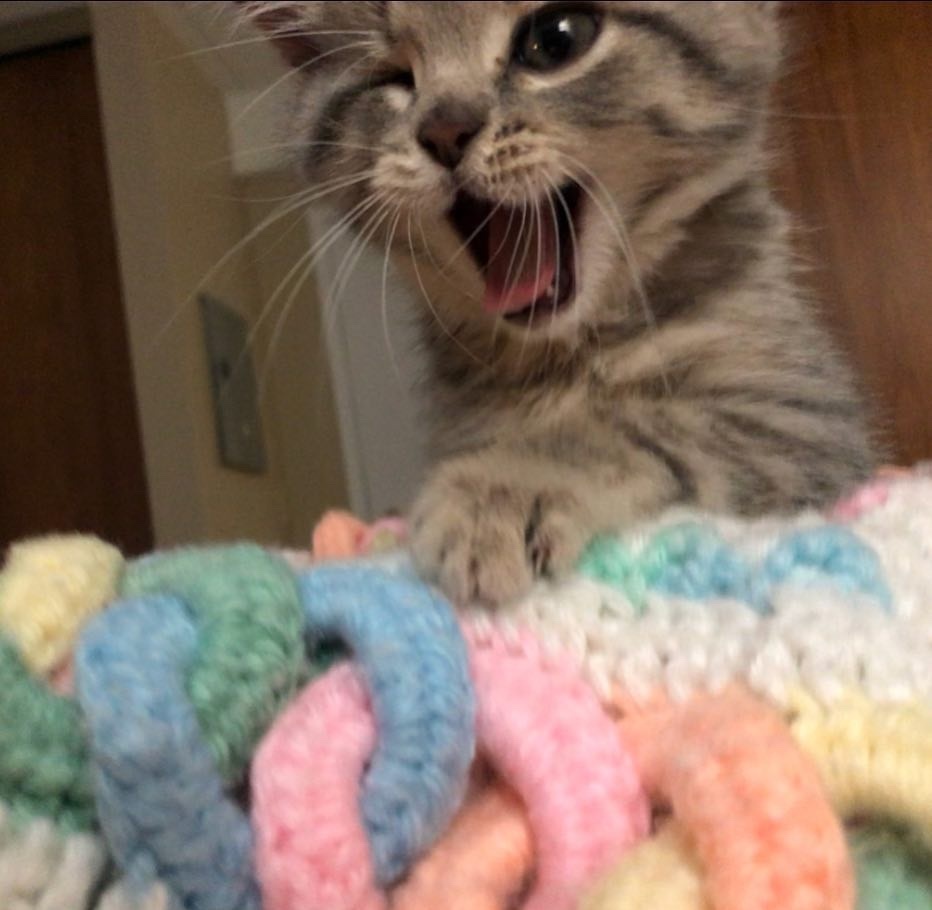 Yara G @yarathe1eyedcata
One of her favorite things is to snuggle with her human dad in his hoodie and to be carried around.
Yara loves her cat dad and follows him everywhere he goes.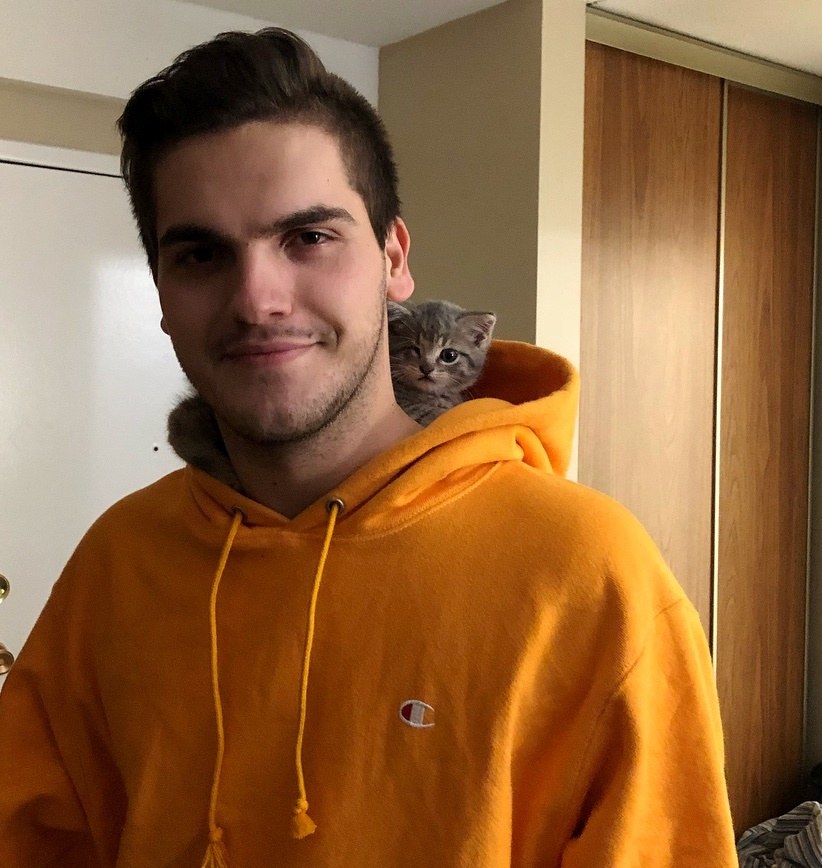 Yara G @yarathe1eyedcata
Cutest little supurrvisor!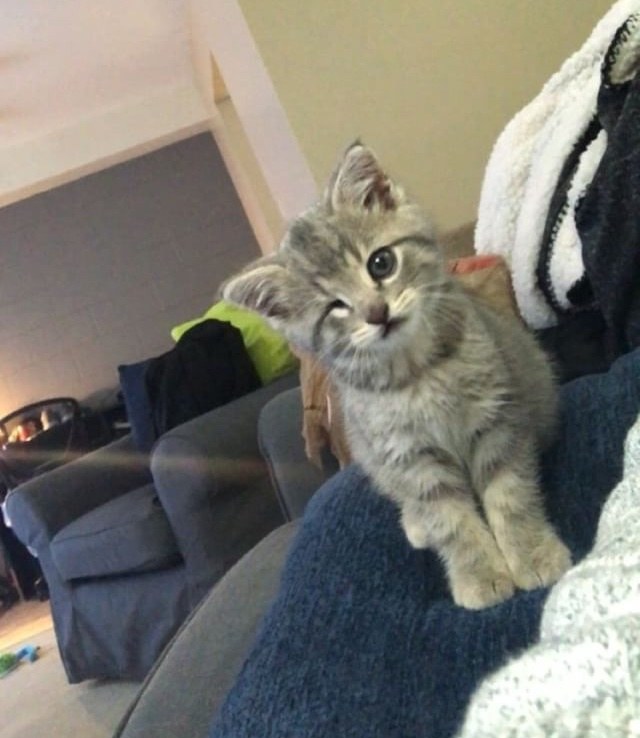 Yara G @yarathe1eyedcata
The sweet kitty who was found among Christmas ornaments, now has a loving home for the holidays and a shoulder to lean on forever!
"I'm on top of the world!"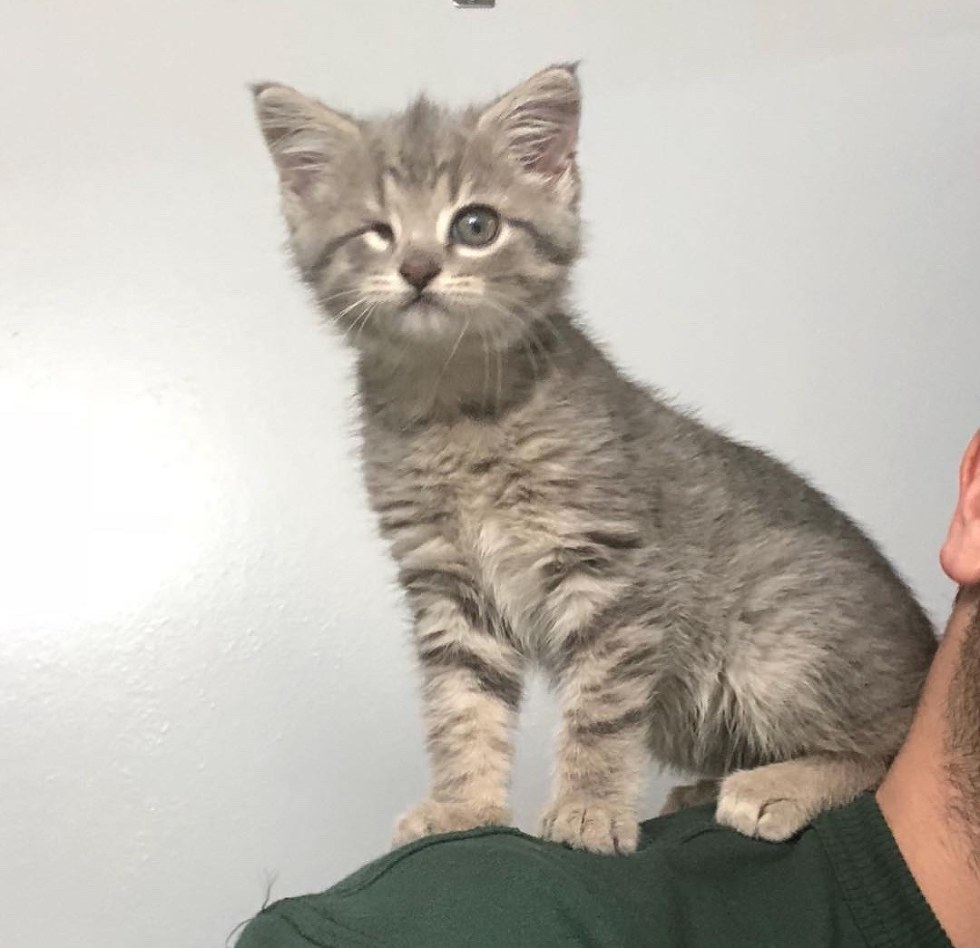 Yara G @yarathe1eyedcata
Share this story with your friends. Follow Yara on Instagram .
Related story: Guy Saves Tiny Kitten who Chooses Him and Changes His Life
Original author: Amy
How do you feel about this post?
Stay Informed
When you subscribe to the blog, we will send you an e-mail when there are new updates on the site so you wouldn't miss them.
Comments
No comments made yet. Be the first to submit a comment