CATStyle Blog
Come on board and write about your funny cat and share your stories with all the other cat lovers.
2 minutes reading time
(427 words)
Kitten Crawls Out From Under Car and Runs Up to Woman Right Before Storm
A little stray kitten came out from under a car at a junk yard, meowing nonstop when he saw a woman in the car lot.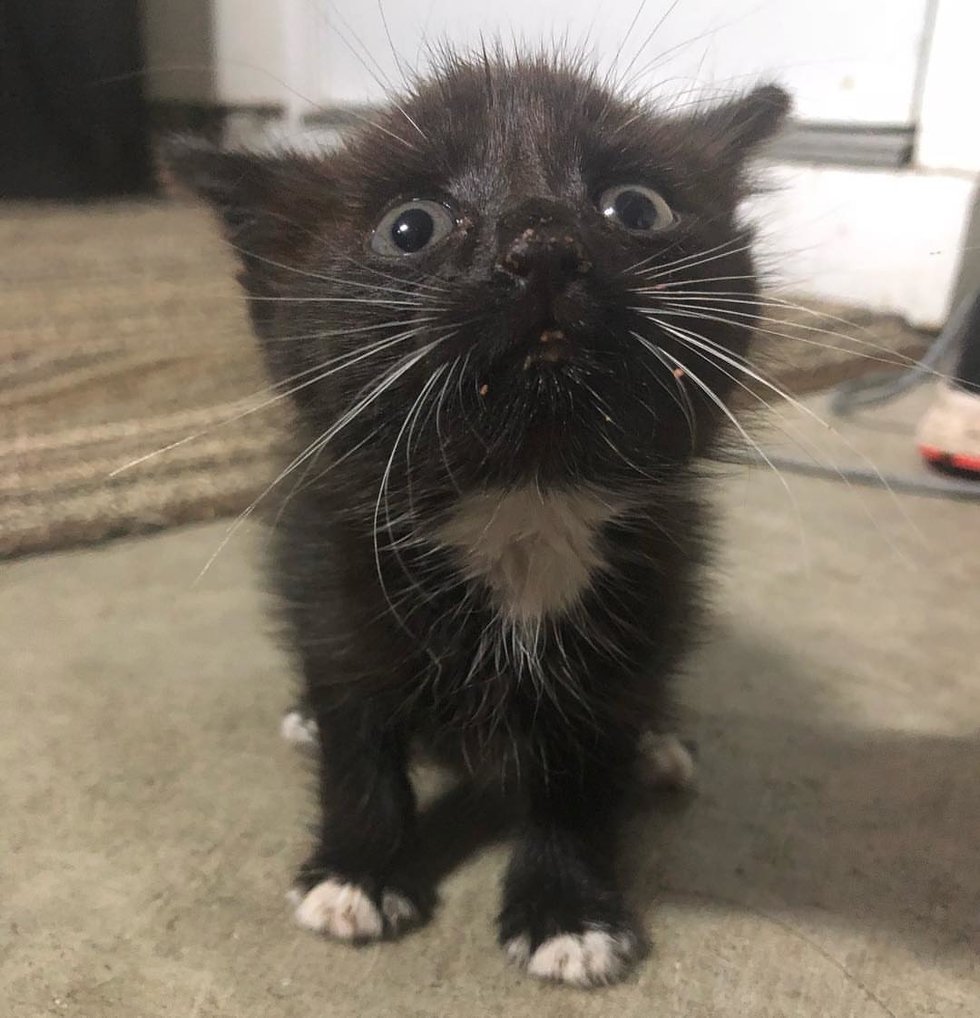 @ike_the_dane
Tara, a police officer from South Carolina, was at a junkyard doing some work last month when she heard meowing coming from a tiny kitten. The little feline was all alone without food and shelter. Tara couldn't leave him to fend for himself so she brought him home.

"We had a hurricane coming right for us and couldn't leave him there," Zack, Tara's husband (@ike_the_dane), told Love Meow. "We immediately went to the grocery store to get him cat food and litter. He was scared and nervous at first, but quickly realized he was safe."
As soon as they put down the food, the kitten made a beeline for it and started eating.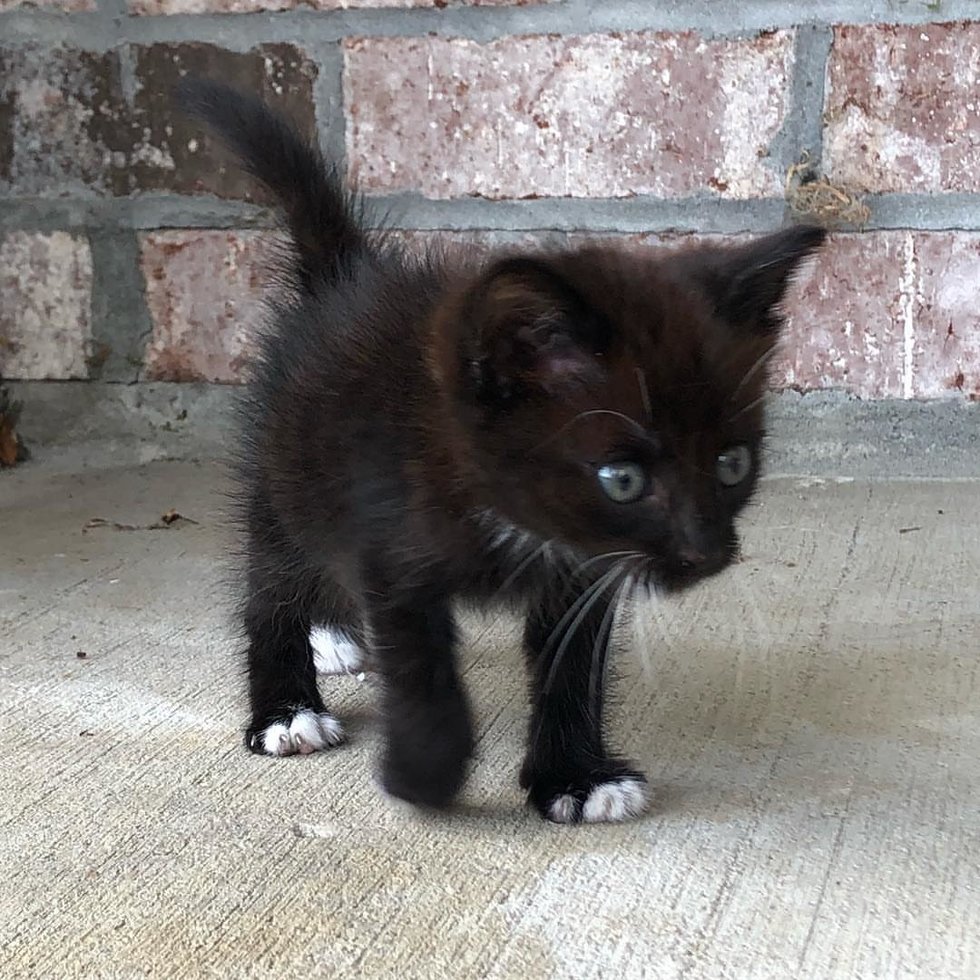 @ike_the_dane
Their local shelter couldn't take him because of the approaching hurricane, so the family decided to ride out the storm with the kitten.
After a much-needed bath, the little one was tuckered out in his new warm bed.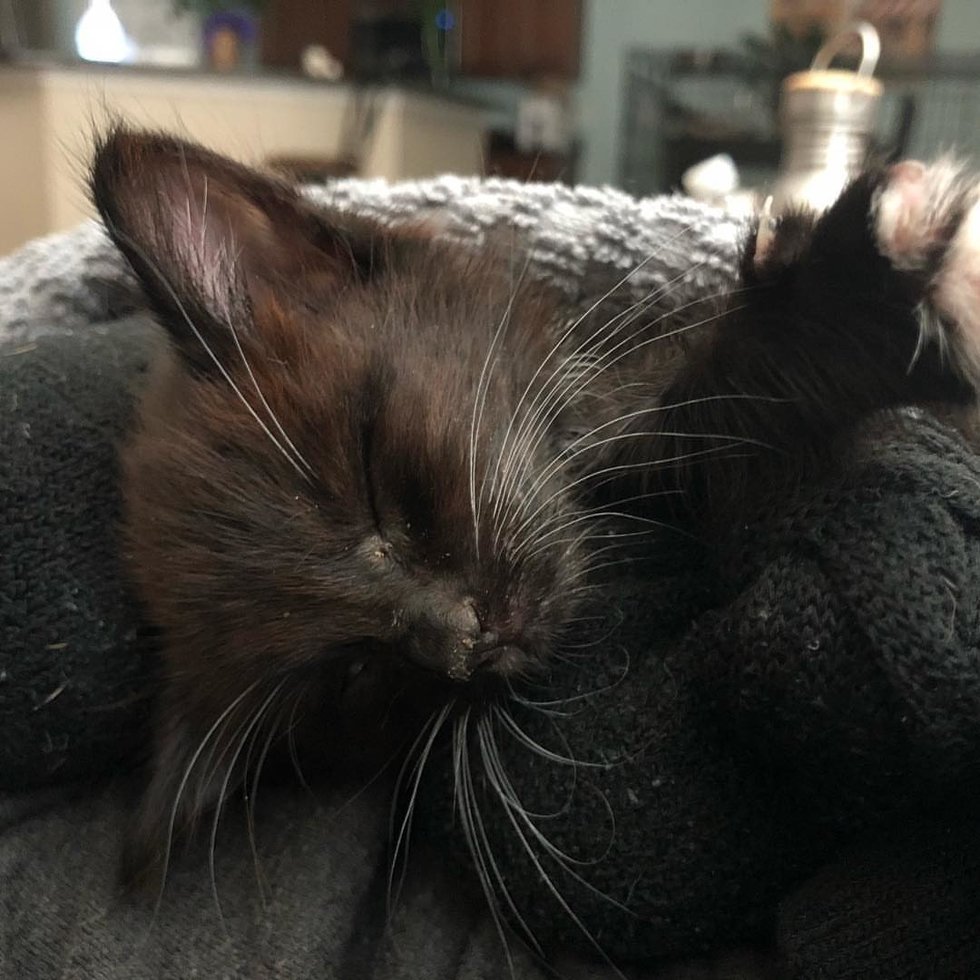 @ike_the_dane
Three days later, the kitty suddenly stopped eating and became lethargic. They took him to the vet as soon as they could and followed the vet's advice to keep him warm with a heating pad and feed him high calorie paste to help bring strength back into that tiny body.
The next morning, they woke up to a very vocal little kitten in his nest full of warm stuff.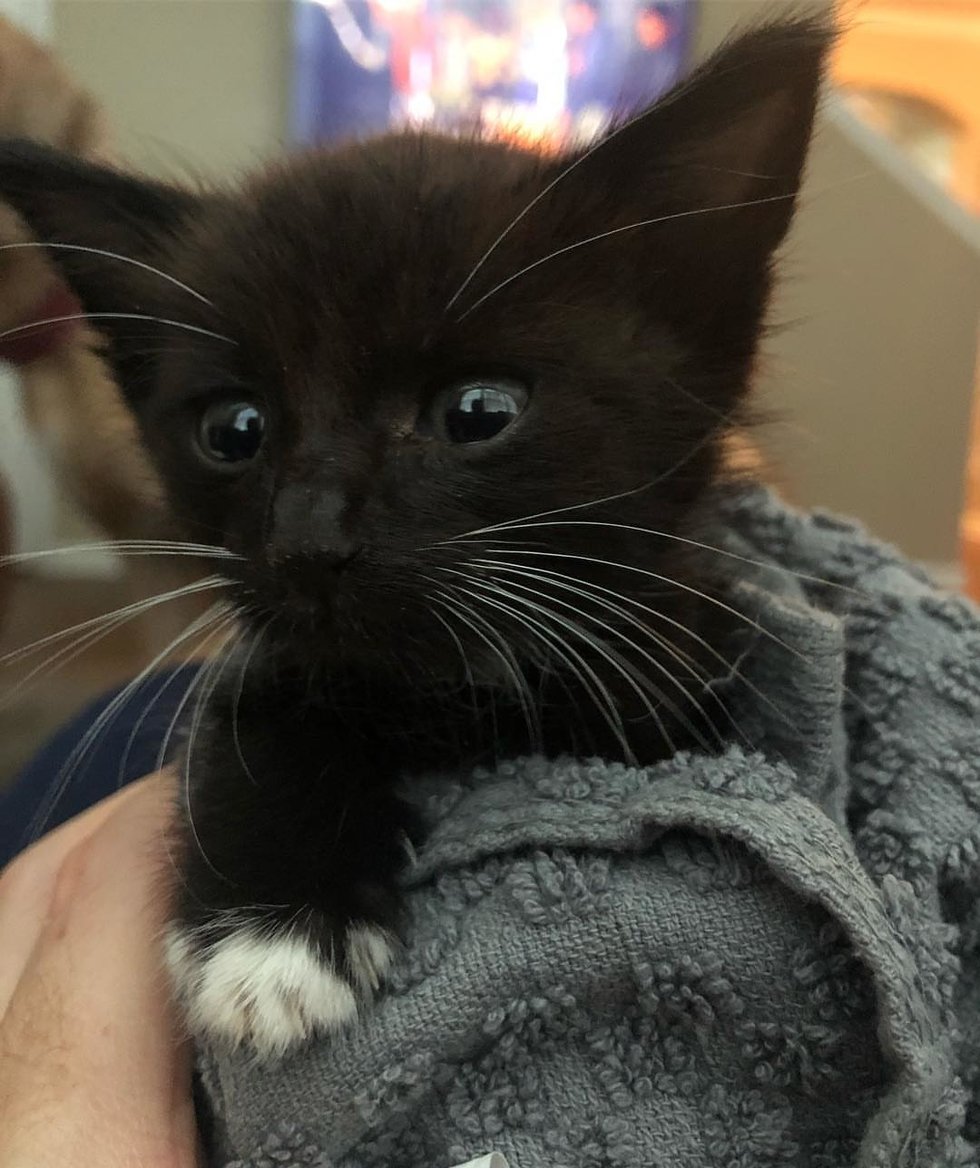 @ike_the_dane
"After about a day of TLC and food, he bounced back. He was super playful and hated to be left alone," Zack told Love Meow. "The second you picked him up, he would snuggle right up on you and go to sleep."

They named him Storm, and the sweet tuxedo just wanted to be held.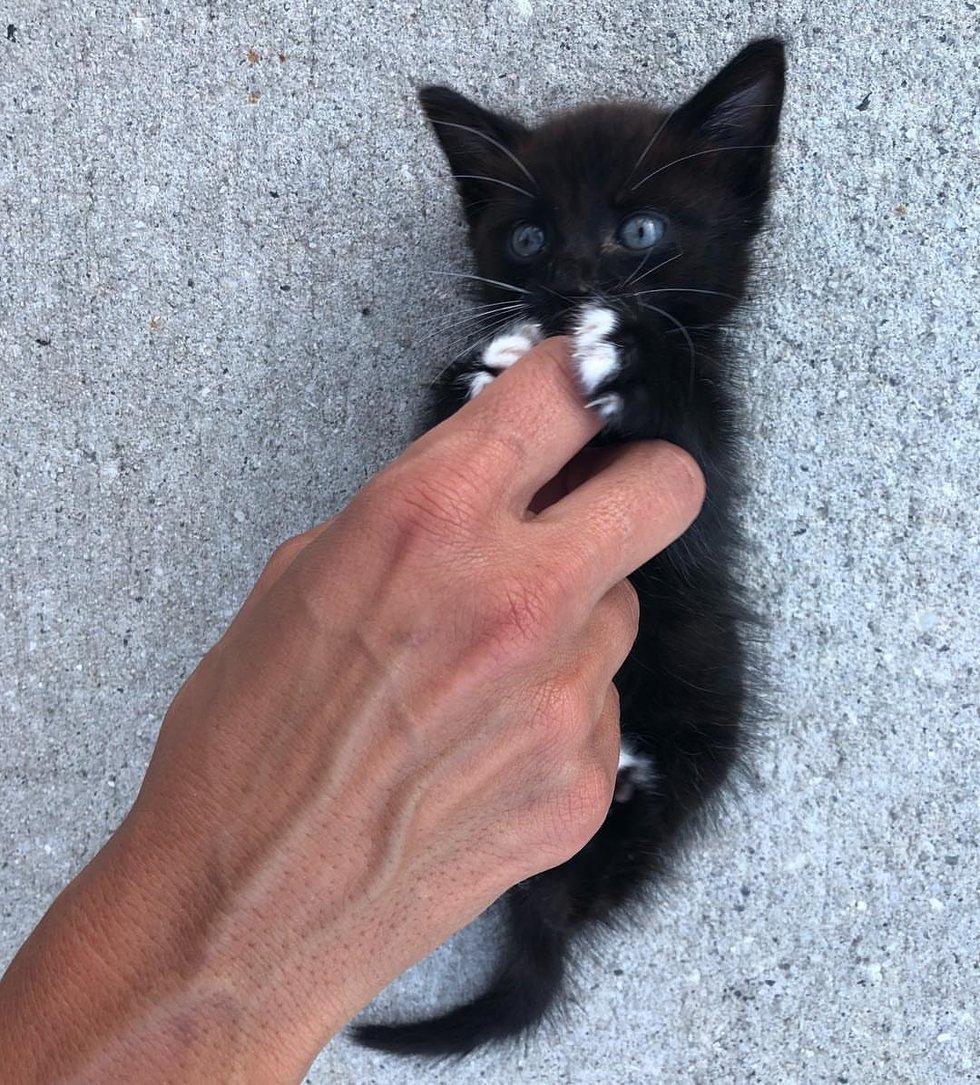 @ike_the_dane
Watch Storm's rescue journey in this video:
Once they nursed him back to health, Tara's coworker, a police dispatcher, fell in love with the little bundle of energy.
"She has three cats and two dogs and said she would love to adopt him," Zack said.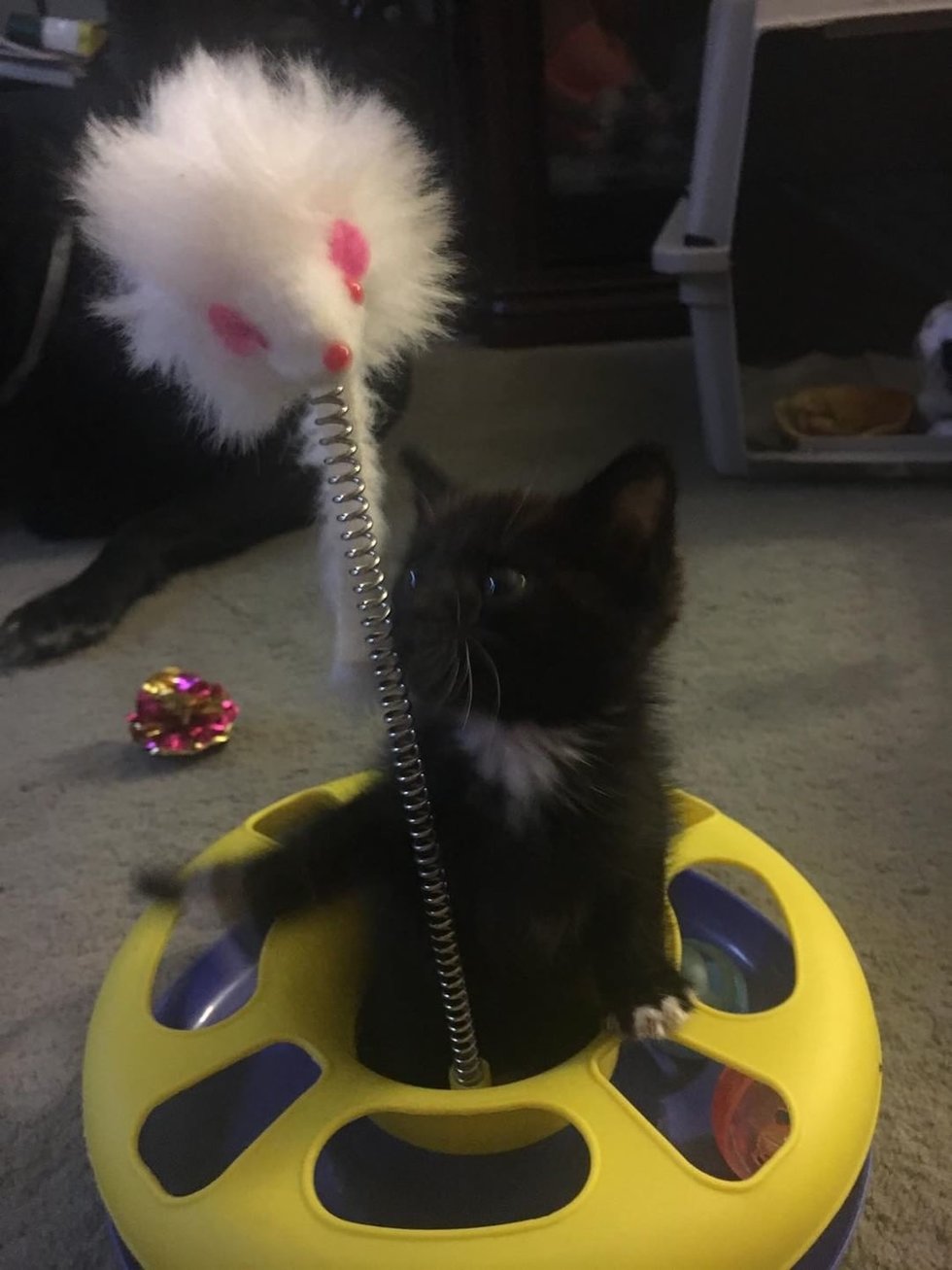 At his forever home@ike_the_dane
"It was truly awesome getting to take this kitty in from being a stray, bottle feeding and nursing back to health, to handing him off to his new family," Zack added. "He is so happy in his new home and was immediately accepted by all his new siblings," Zack added.

"All the dogs and cats love him and he is being showered with attention and love."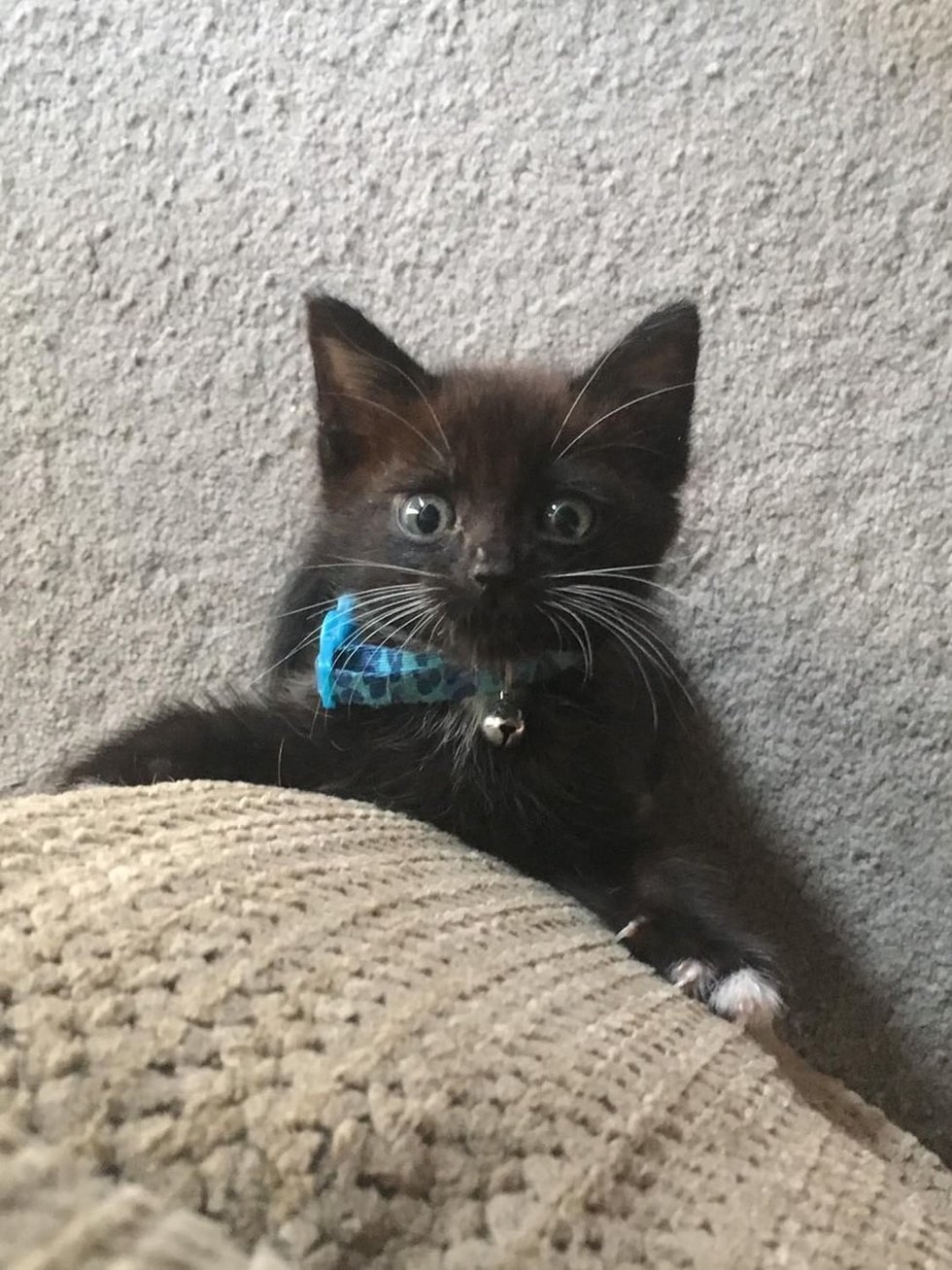 @ike_the_dane
Share this story with your friends.
Related story: Kitten with Hazy Eyes Who Was Left On the Steps, Finds Someone She's Been Waiting for
Original author: Amy Bojo
How do you feel about this post?
Stay Informed
When you subscribe to the blog, we will send you an e-mail when there are new updates on the site so you wouldn't miss them.
Comments
No comments made yet. Be the first to submit a comment