CATStyle Blog
Come on board and write about your funny cat and share your stories with all the other cat lovers.
3 minutes reading time
(543 words)
Kitten Follows His Humans Loyally Everywhere They Go After They Gave Him a Home
Ever since Primus the cat came to his forever home, he's been an adventurer, following his humans everywhere they go and refuses to be alone.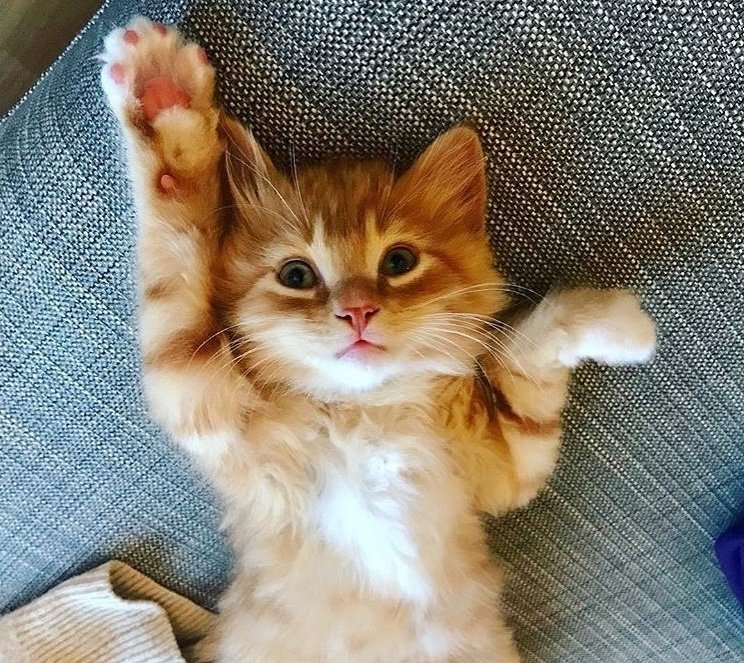 Lene @primuscat
Lene from Norway came across a little ginger kitten after searching for months for a cat. "His mom rejected him and left him and his siblings when he was a baby. Two of his siblings didn't make it, but luckily Primus and his brother and sister survived," Lene told Love Meow.
"When we saw him, we knew he was the one." They drove three hours, including two ferry rides to pick up their new kitten. "I remember I was really worried that he wouldn't like us, but he did and purred and explored the car all the way home."
From the beginning, they noticed just how curious and playful Primus was and his love for adventures.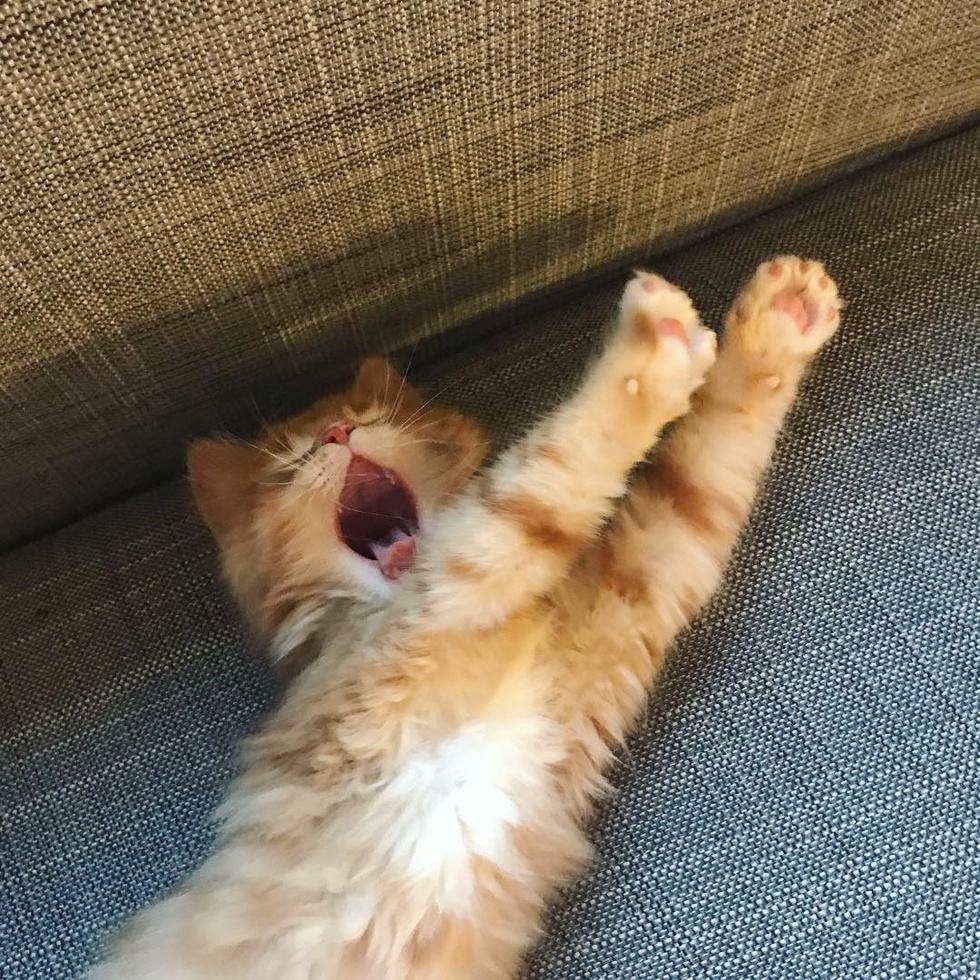 Lene @primuscat
Primus' humans share a passion for the outdoors. After he joined the family, the kitty insisted that he be a part of their outdoor adventures.

They got him a teddy bear and he would start playing fetch with them. He followed them everywhere around the house and into the garden.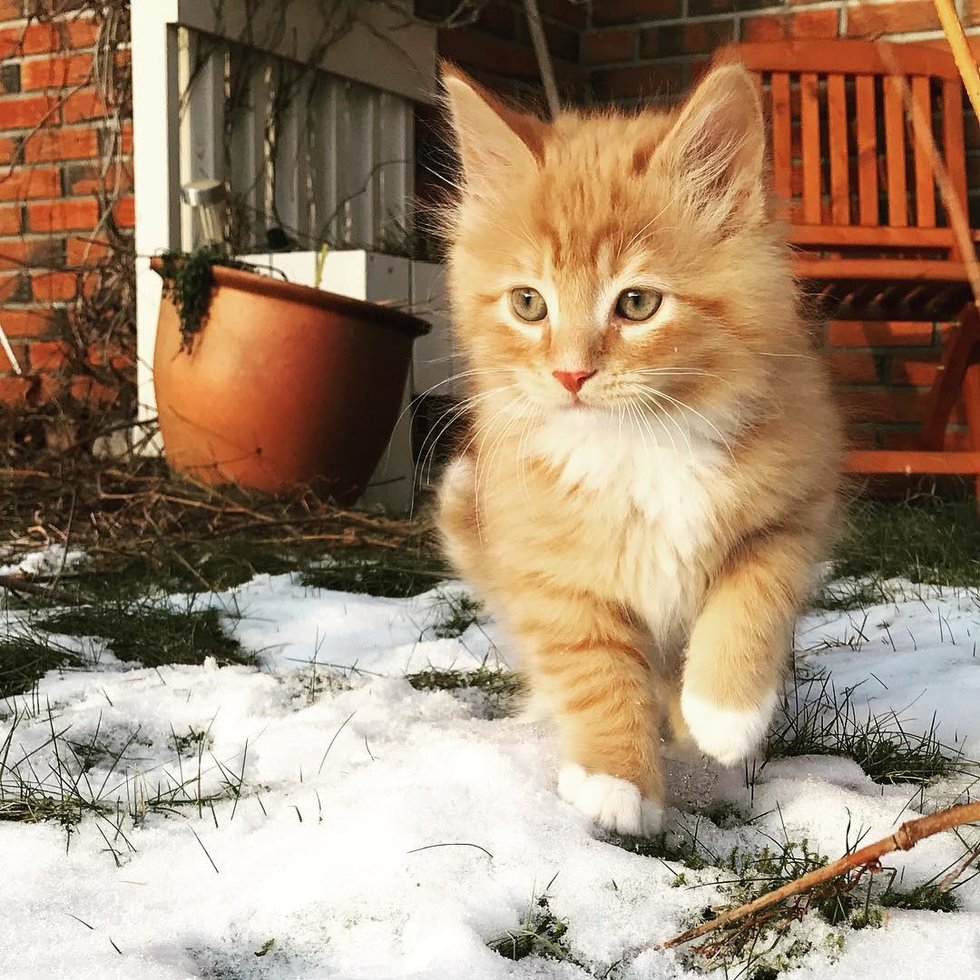 Lene @primuscat
It was a snowy winter, and Primus enjoyed hopping on the blanket of snow for the first time, playing fetch and bringing his humans sticks as "gifts."
"Since then, we have brought him along wherever we go and spent a lot of time with him."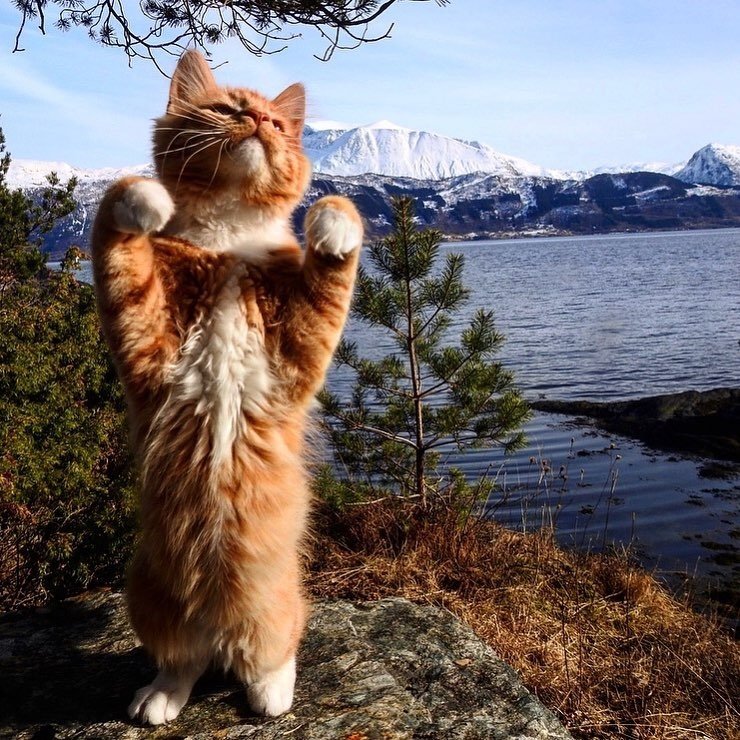 Lene @primuscat
Primus is a natural when it comes to hiking alongside his humans in the mountains.
"I think he loves the forest and the fjords the most. He absolutely loves being outdoors with us. He follows us around."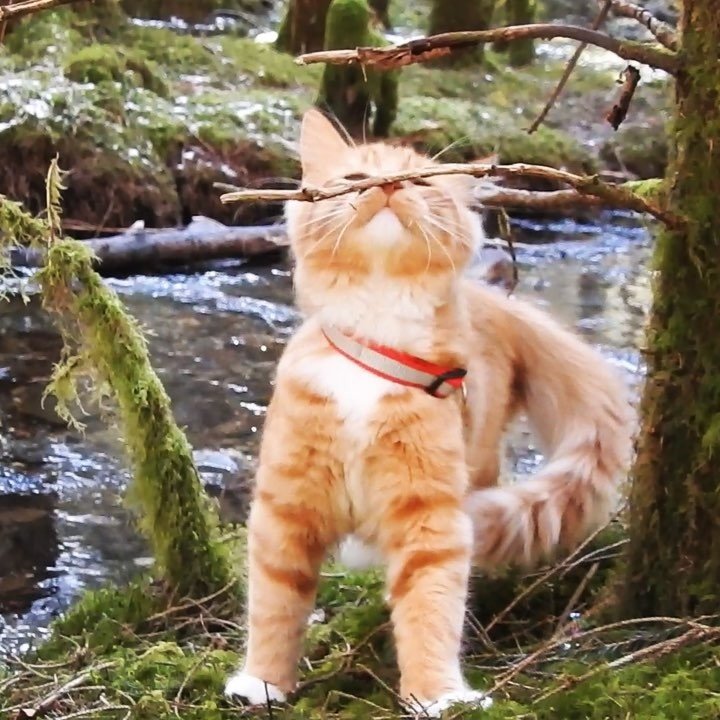 Lene @primuscat
As he grew, his tail really blossomed.
"He has always had a long tail since he was a kitten. I think it is the most beautiful thing," Lene added.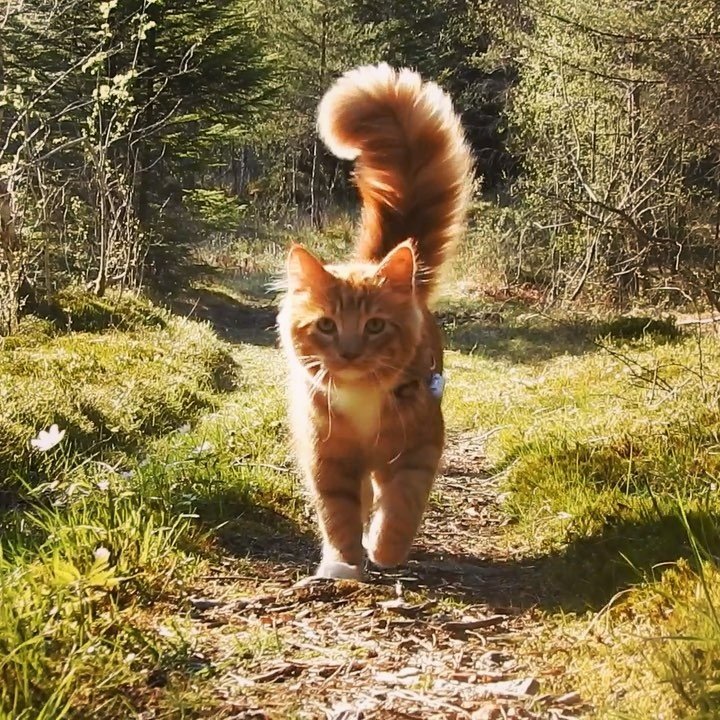 Lene @primuscat
Primus is very loyal to his humans and never leaves their side when they go out for hikes or stroll along the beach.
Watch Primus and his adventures in this video:
He will run to greet his humans when they get home and wake them up in the morning with a purr-filled kitty alarm.

All grown up now! Look at that magnificent tail!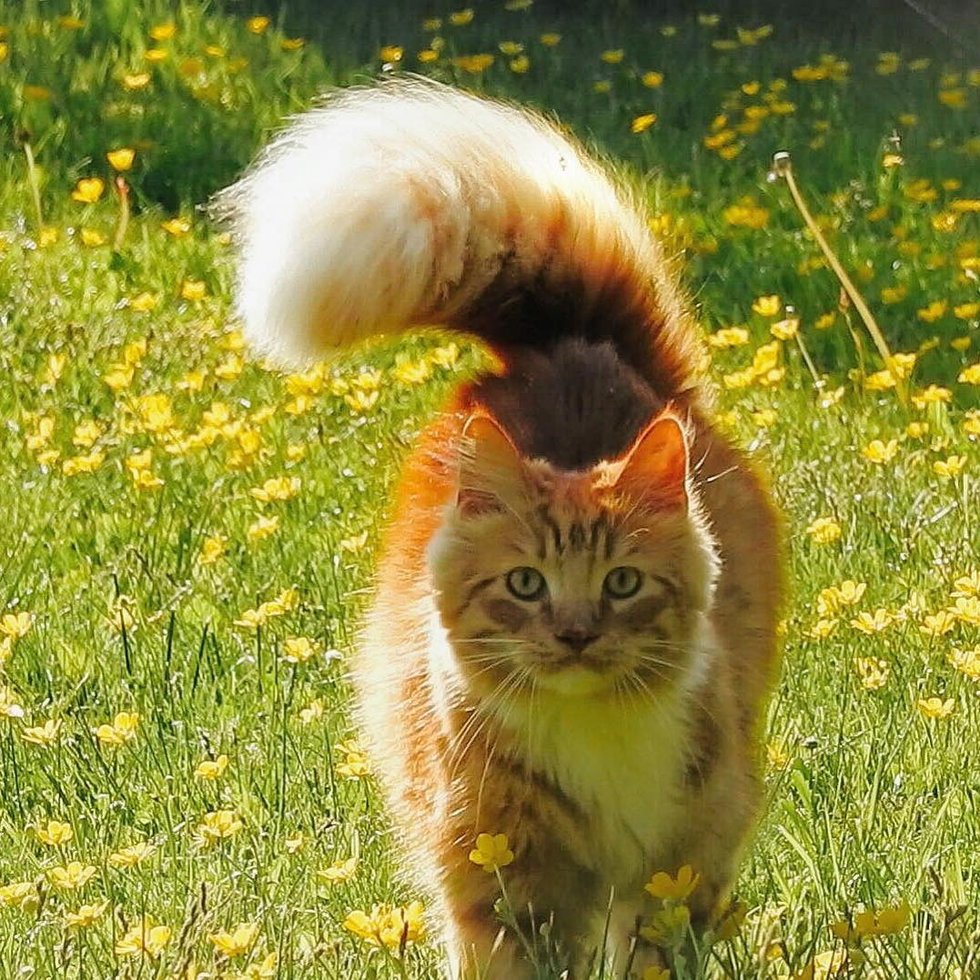 Lene @primuscat
"He is such a cuddler. He always makes a tiny meow before he jumps into our lap and purrs loudly. He loves to play fetch and has a lot of teddies that he plays with."

But Primus' favorite thing is to go on walks and explore with his family. He tags along everywhere they go like their most loyal companion.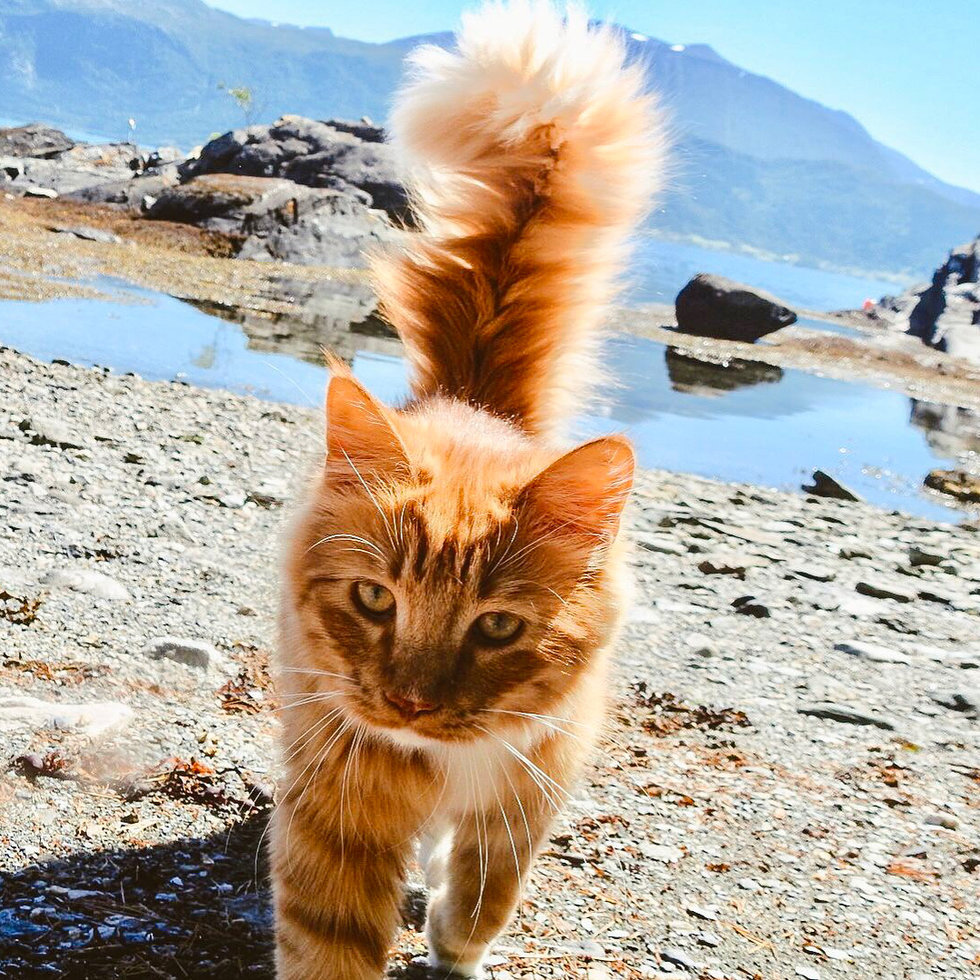 Lene @primuscat
"Primus and I share a special bond since we spend almost every hour together," Lene told Love Meow.
"He always says good night and is the first thing we see every morning. He is one of the happiest cats I know."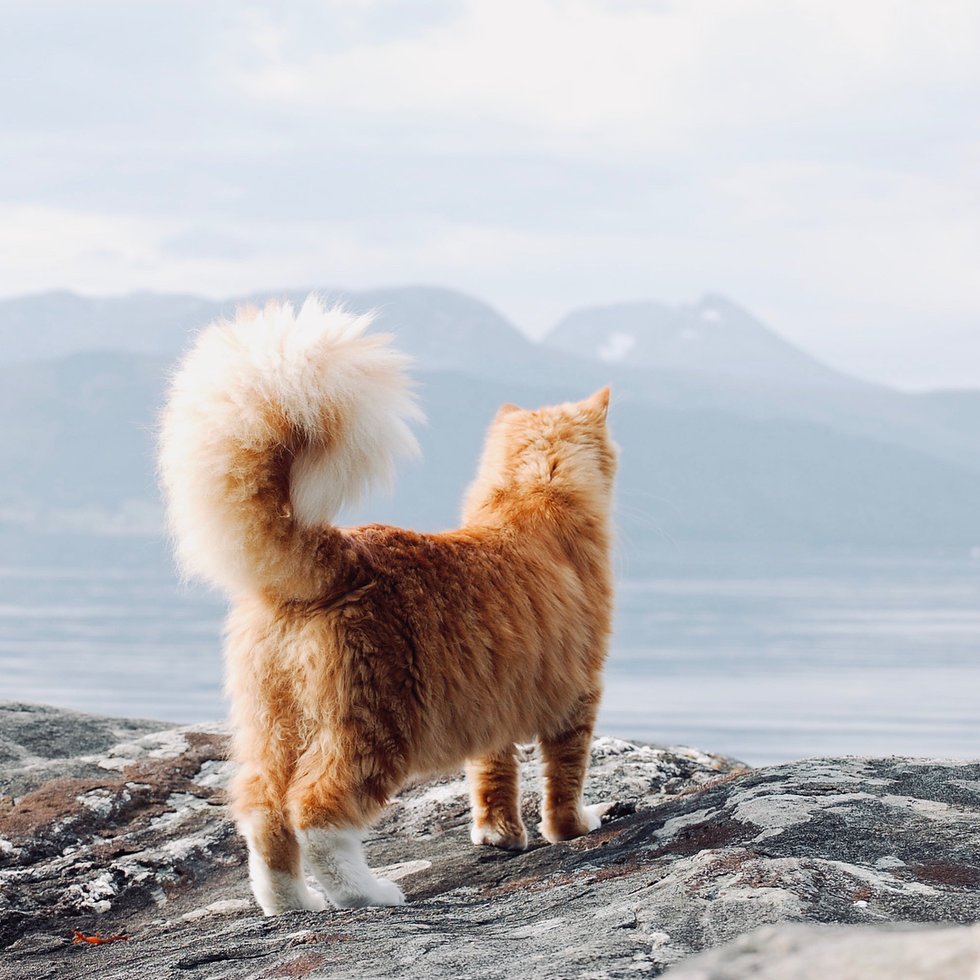 Lene @primuscat
Each day Lene gets a gift (a stick or pine cone) that Primus finds in the garden. It always puts a smile on her face.
The family gave a little ginger boy a forever home, and he became their faithful friend, swishing his majestic tail in the wind as they continued their adventures together.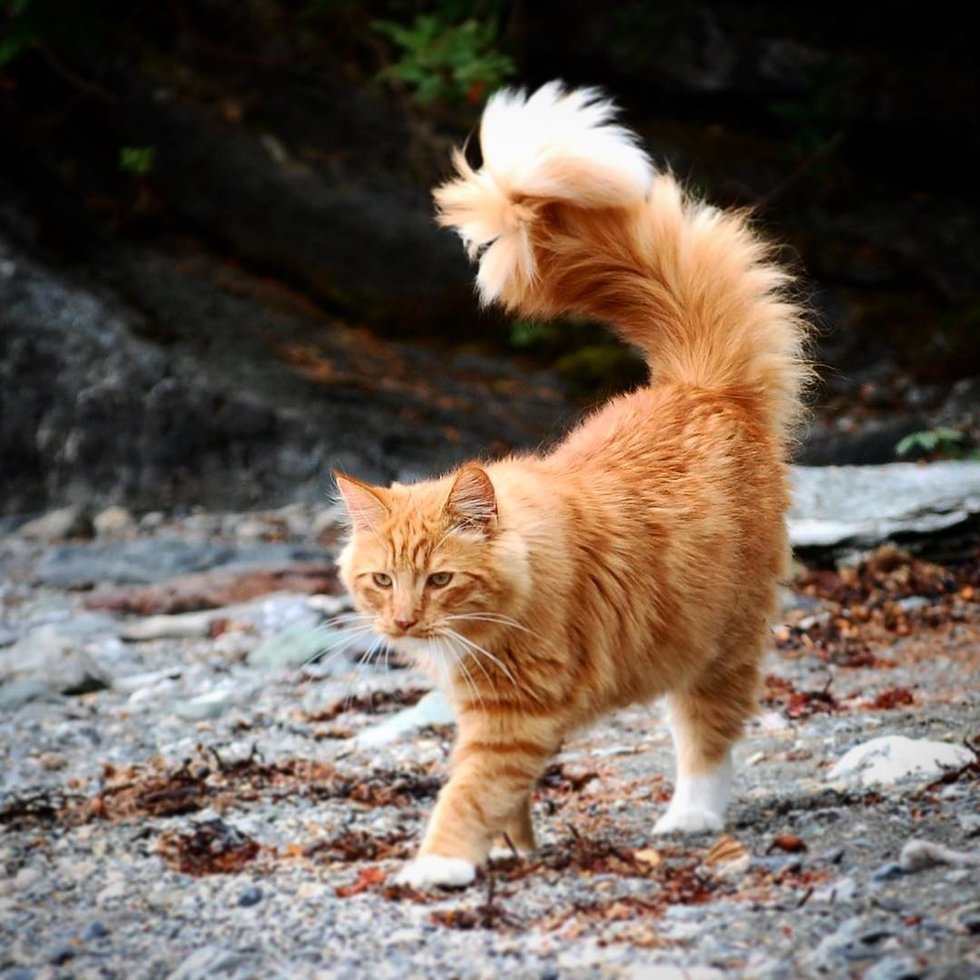 Lene @primuscat
Share this story with your friends. Follow Primus and his adventures on Instagram @primuscat.
Related story: Homeless Kitten Finds Someone He Loves - He Meows and Follows Him Everywhere He Goes
Original author: Amy Bojo
How do you feel about this post?
Stay Informed
When you subscribe to the blog, we will send you an e-mail when there are new updates on the site so you wouldn't miss them.
Comments
No comments made yet. Be the first to submit a comment