CATStyle Blog
Come on board and write about your funny cat and share your stories with all the other cat lovers.
3 minutes reading time
(539 words)
Kitten Found Freezing in Park, Brought Back from the Brink and Gets Life-saving Surgery
A tiny kitten was found abandoned in a park. She was brought to a veterinary clinic where they discovered she needed a life-saving operation.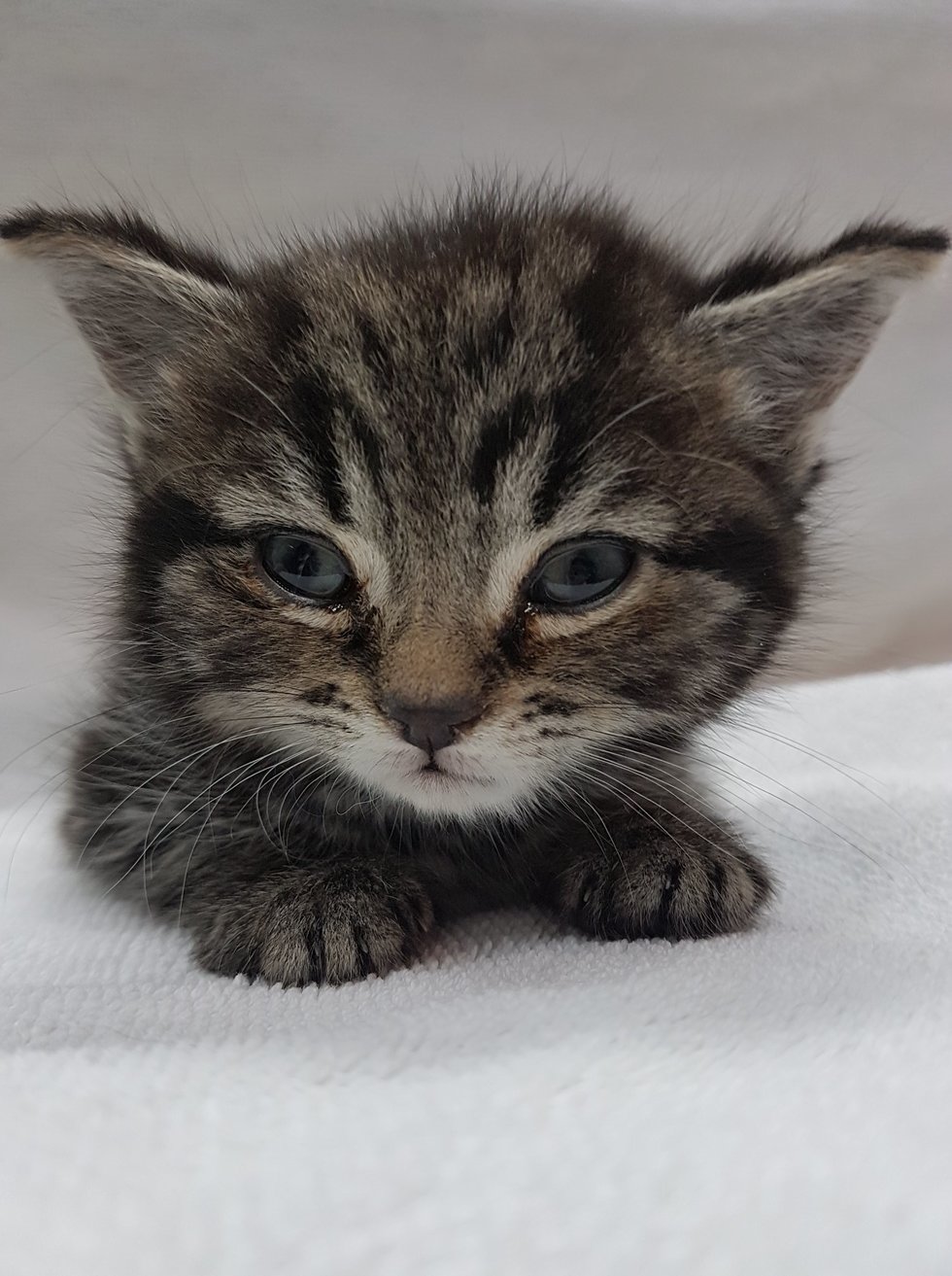 Celia Hammond Animal Trust
The 6-week-old kitten named Rebecca came to Celia Hammond Animal Trust - Canning Town Vet Clinic in London (England) after she was found all alone in Beckton Park on Christmas Day.

Despite a thorough search of the area, they couldn't find a mom cat or any other kittens. The tabby girl was cold to the touch and almost lifeless when she came to the vet. Staff slowly warmed her up and bottle-fed her. A while later, she finally started moving.
"It wasn't till a few hours later that it became clear there was a problem," Celia Hammond Animal Trust wrote on Facebook.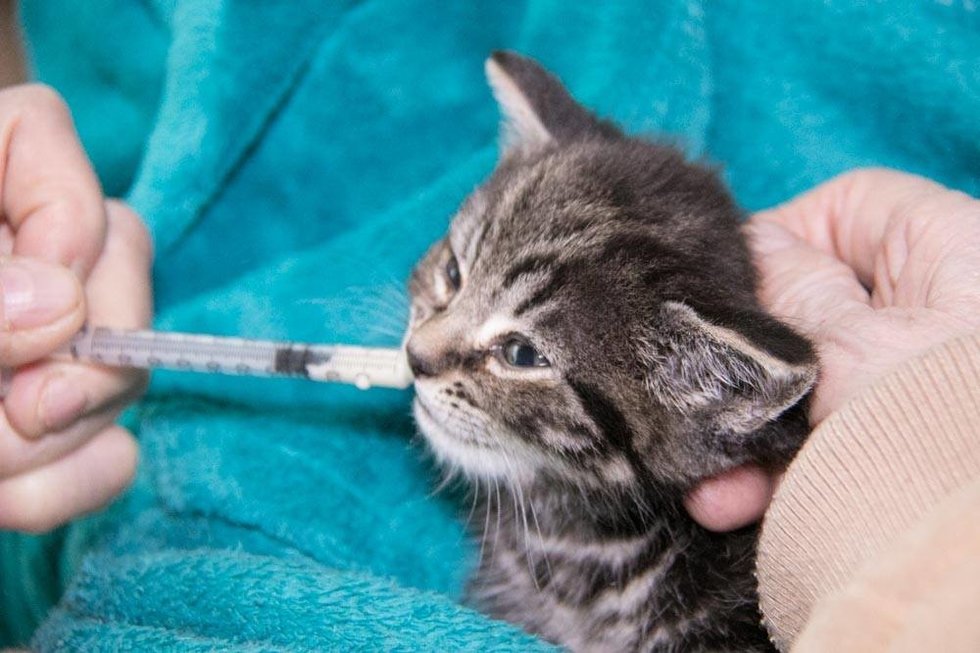 Celia Hammond Animal Trust
"Rebecca has a condition called pectus excavatum - a congenital deformity of the sternum and in simplistic terms, the sternum is compressed and doesn't provide enough space for the lungs to inflate, causing increasing difficulty in breathing."

It is a very rare and critical condition, which requires a life-saving surgical procedure. Everyone at the vet was ready to do whatever they could to save her.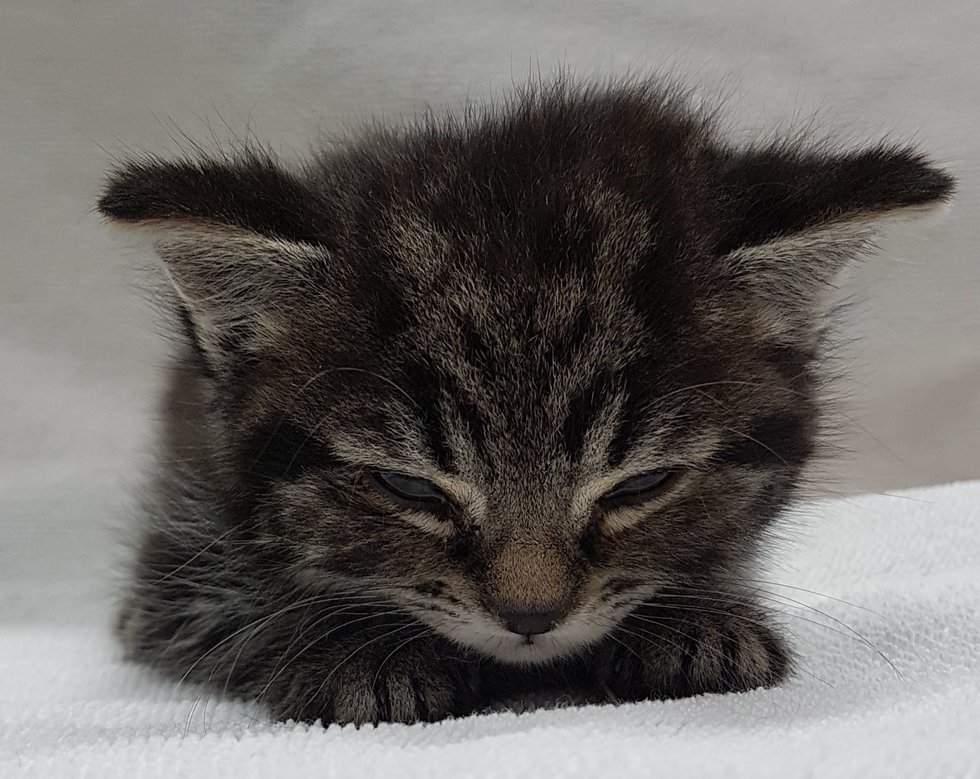 Celia Hammond Animal Trust
Before Rebecca could have her surgery, she was placed in an oxygen chamber to get her breathing more stable and prepare her for the big day.

"She is so tiny and it is a high risk procedure, but without it she has no chance," the rescue said.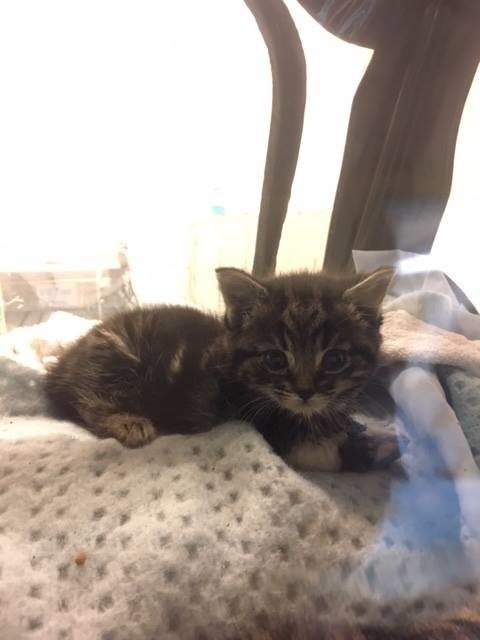 Celia Hammond Animal Trust
Two days later, Rebecca underwent her life-saving operation. She was a warrior throughout the surgery - at one point, she stopped breathing and had to receive assistance to breathe.
They were so relieved when the kitty made it through anesthesia and came out stable.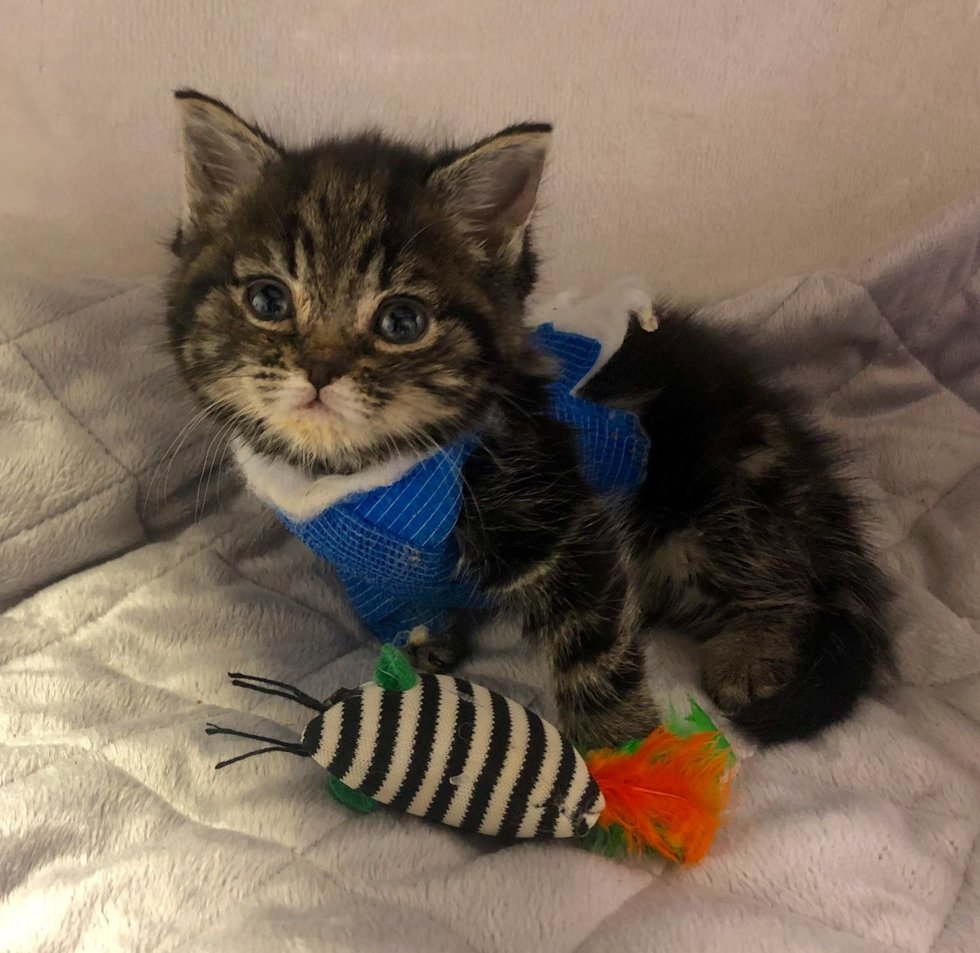 Celia Hammond Animal Trust
"The surgery was undertaken to pull her sternum into the correct position to enable her to breathe - a huge procedure for a tiny six-week-old kitten. We're so happy to see her standing for the first time since the surgery," the rescue wrote in an update.

The brave little kitty showed incredible resilience and resolve. She was holding her own and eating like a champ.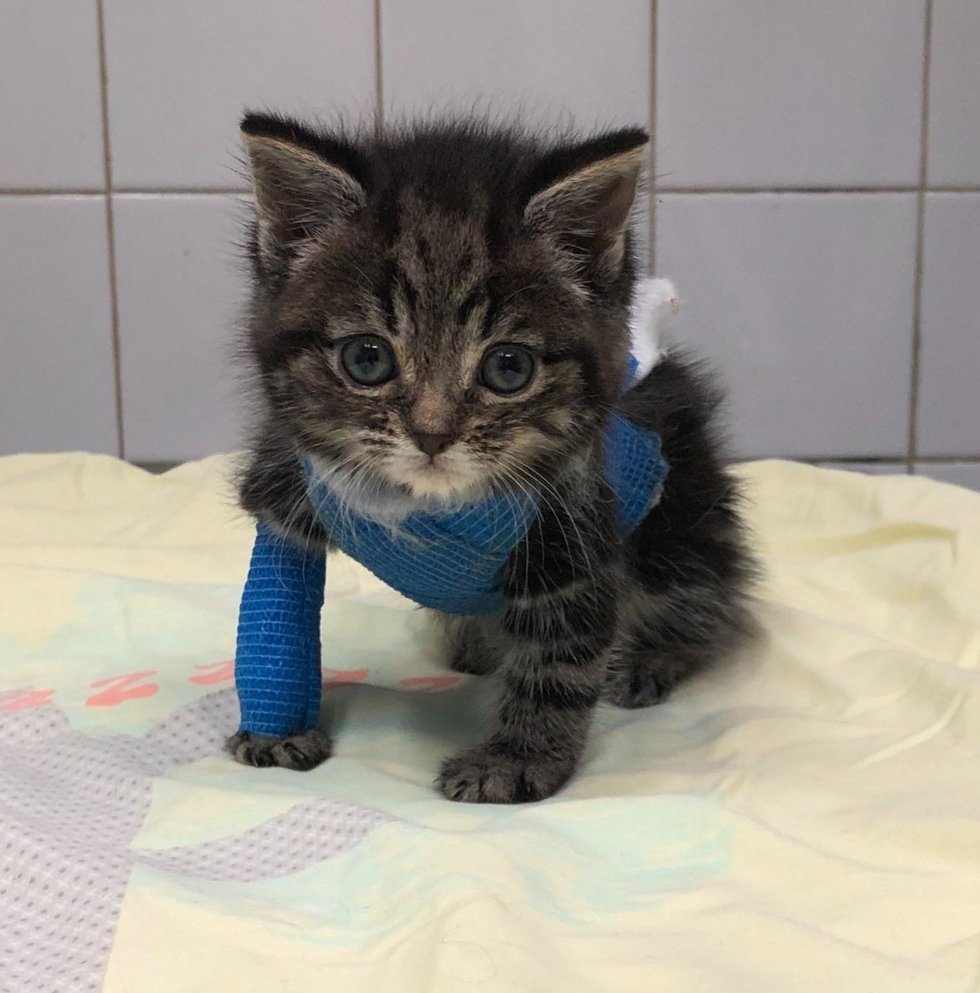 Celia Hammond Animal Trust
Over the next several days, her breathing improved so much that she was off oxygen most of the time, and she moved into her very own kitty suite.

Rebecca has the heart of a tiger. While she needs to be monitored and wear her brace for another week to make sure her sternum remains in the correct place, she is getting stronger every day and her inner mischief is coming out.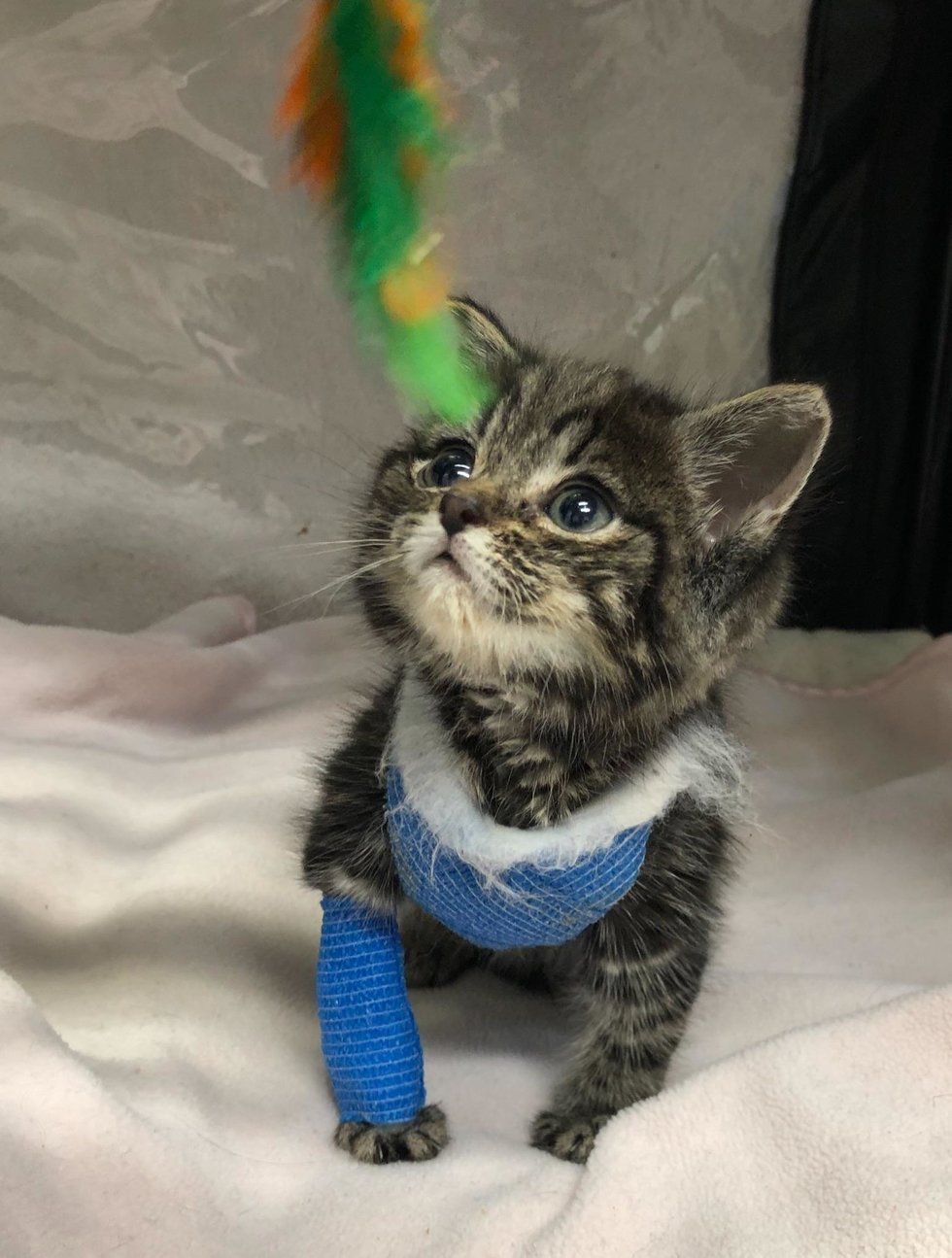 Celia Hammond Animal Trust
She loves her food and has become a lot more active and playful.
"We are confident that Rebecca is going to be fine. She has so many people rooting for her and sending love and healing wishes."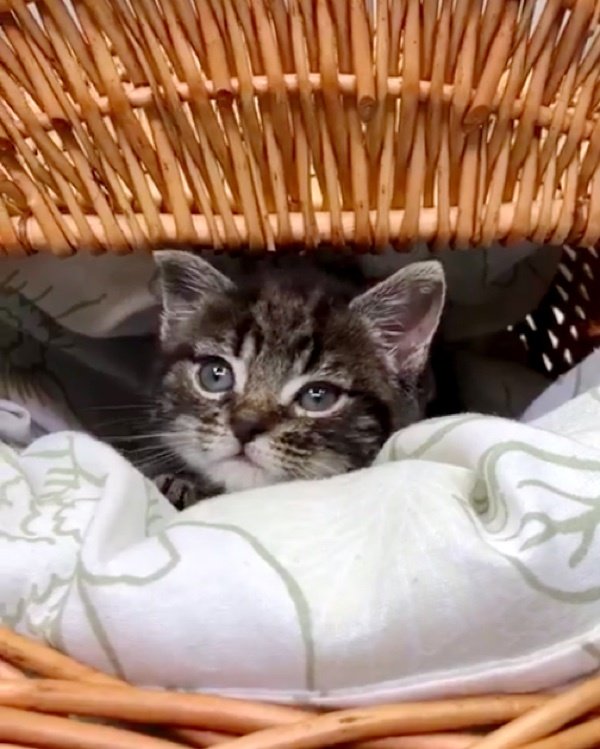 Celia Hammond Animal Trust
The sweet kitty still has a long way to go before she is ready for adoption. She takes everyday in stride and continues to thrive.

She's tiny but oh so mighty!
Share this story with your friends. Follow updates on Rebecca on Facebook. If you would like to support their rescue efforts, click here to see how you can help.
Related story: Kitten Found Outside in the Cold, Jumps into His Rescuer's Arms for Warmth
Original author: Amy Bojo
How do you feel about this post?
Stay Informed
When you subscribe to the blog, we will send you an e-mail when there are new updates on the site so you wouldn't miss them.
Comments
No comments made yet. Be the first to submit a comment