CATStyle Blog
Come on board and write about your funny cat and share your stories with all the other cat lovers.
3 minutes reading time
(642 words)
Kitten Runs into Backyard for a Snack but Lands Himself the Perfect Happily Ever After Instead
A kitten ran into a backyard for a snack but landed himself the perfect happily ever after instead.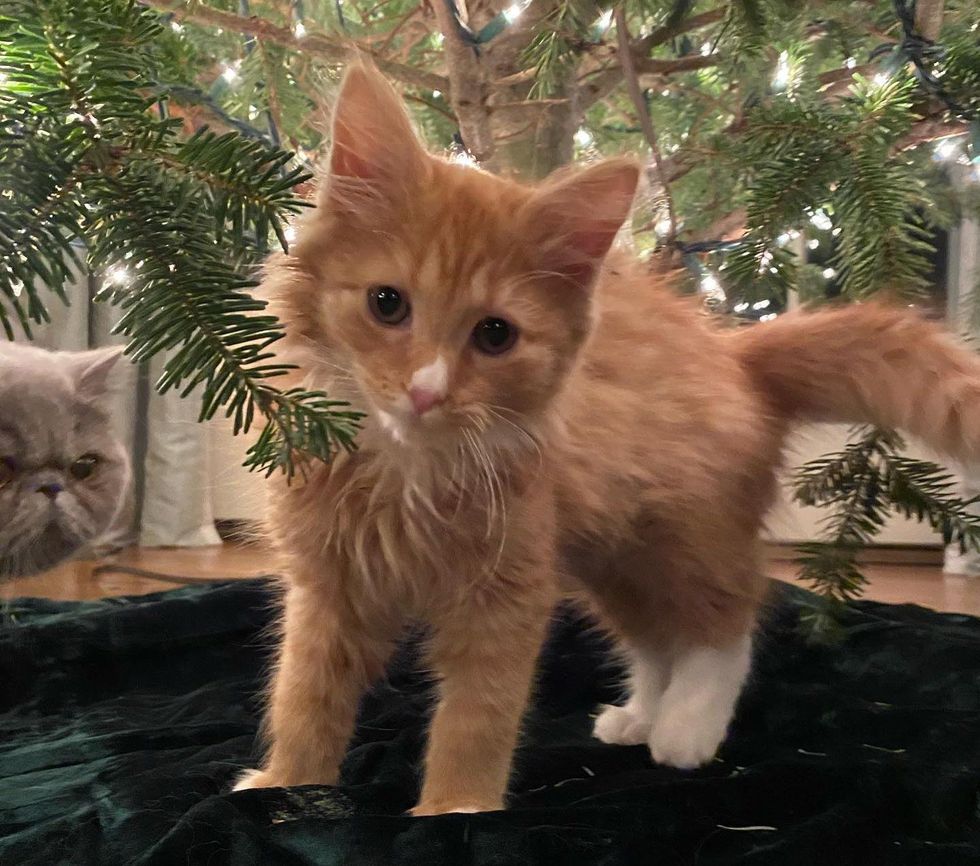 Spruce the kittenLittle Wanderers NYC
Alexa Elliot, a rescue volunteer of Little Wanderers NYC, has been caring for the community cats in her area—feeding them, providing shelter, and getting them spayed/neutered.
A feral cat showed up one day with a little orange kitten running around in the backyard. The cat left the kitten on the porch where the food was, as if she was ready to entrust him to her carer.
"The kitten was around six weeks old at that point. He was curious, calm, and not aggressive in any way. He was different than any other feral kitten," Alexa shared with Love Meow.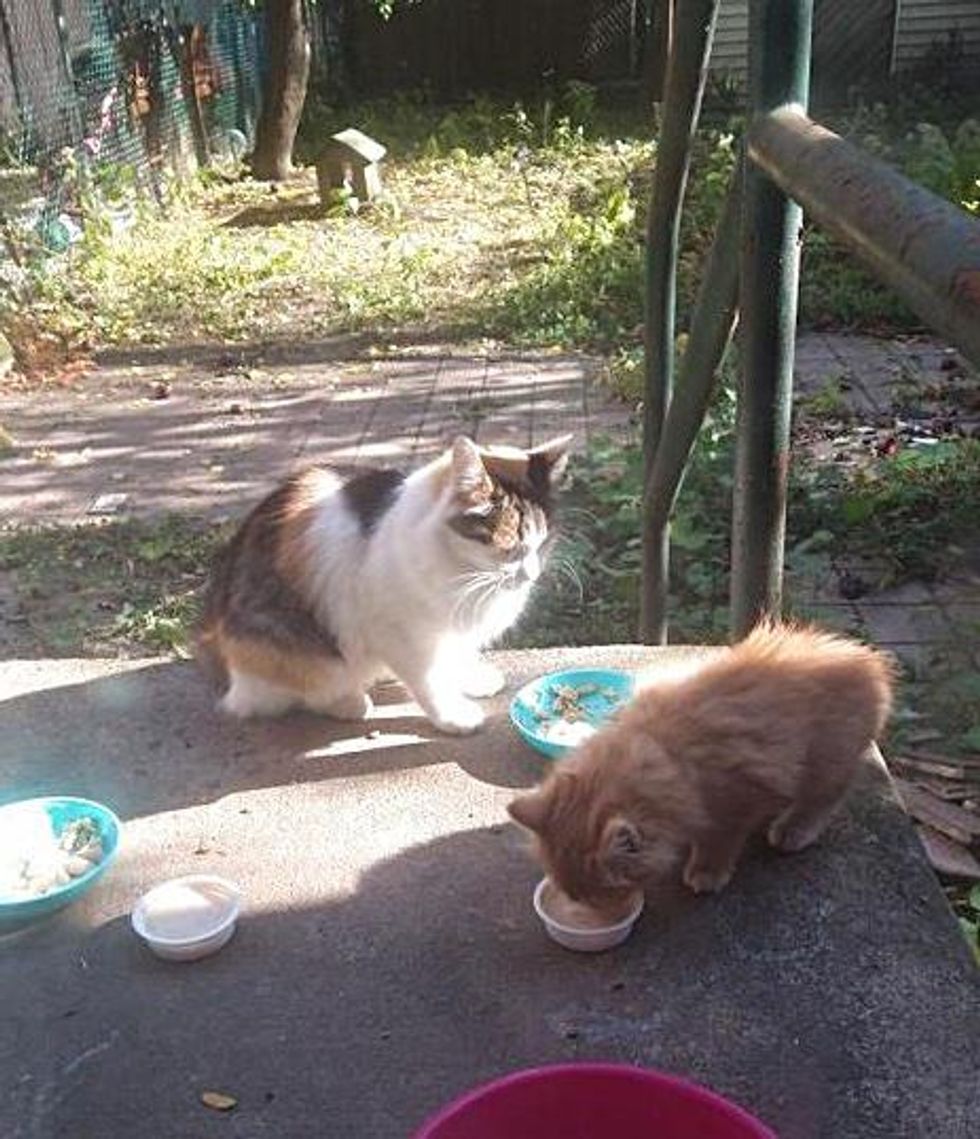 A feral cat brought an orange kitten to a backyard in Bronx, New YorkAlexa Elliot
The orange tabby came back every day for snacks and food, and scampered around the backyard as if it was his playground. He kept his distance from Alexa but was intrigued.
"I began the process of trapping him, and because he is naturally trusting, it only took me a few days."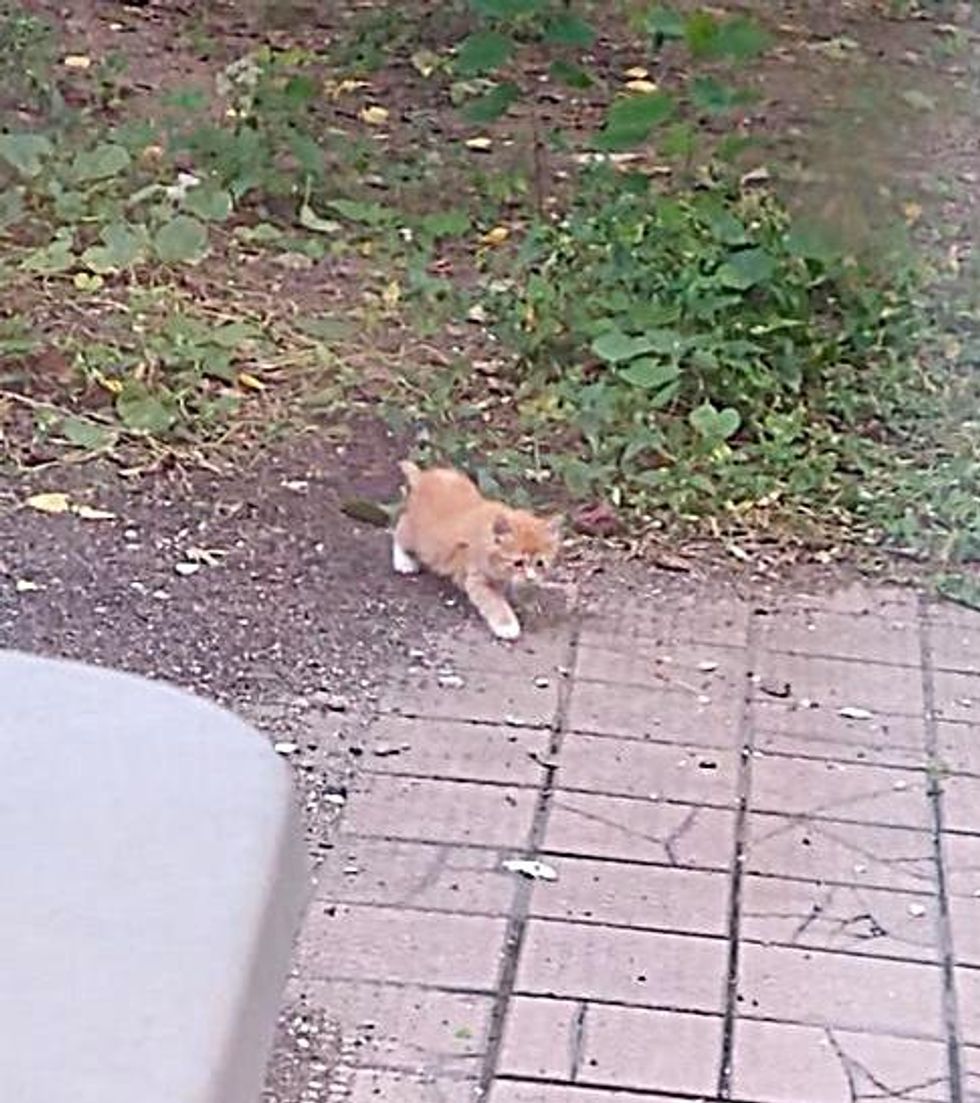 The kitten named Spruce ran around in the backyard like he owned itAlexa Elliot
The kitten named Spruce was then brought inside and placed in a pen so he could relax and decompress. He was very shy at first and trying to hide, as he had never interacted with humans.
With a bit of reassurance and good food, he began to warm up to his people.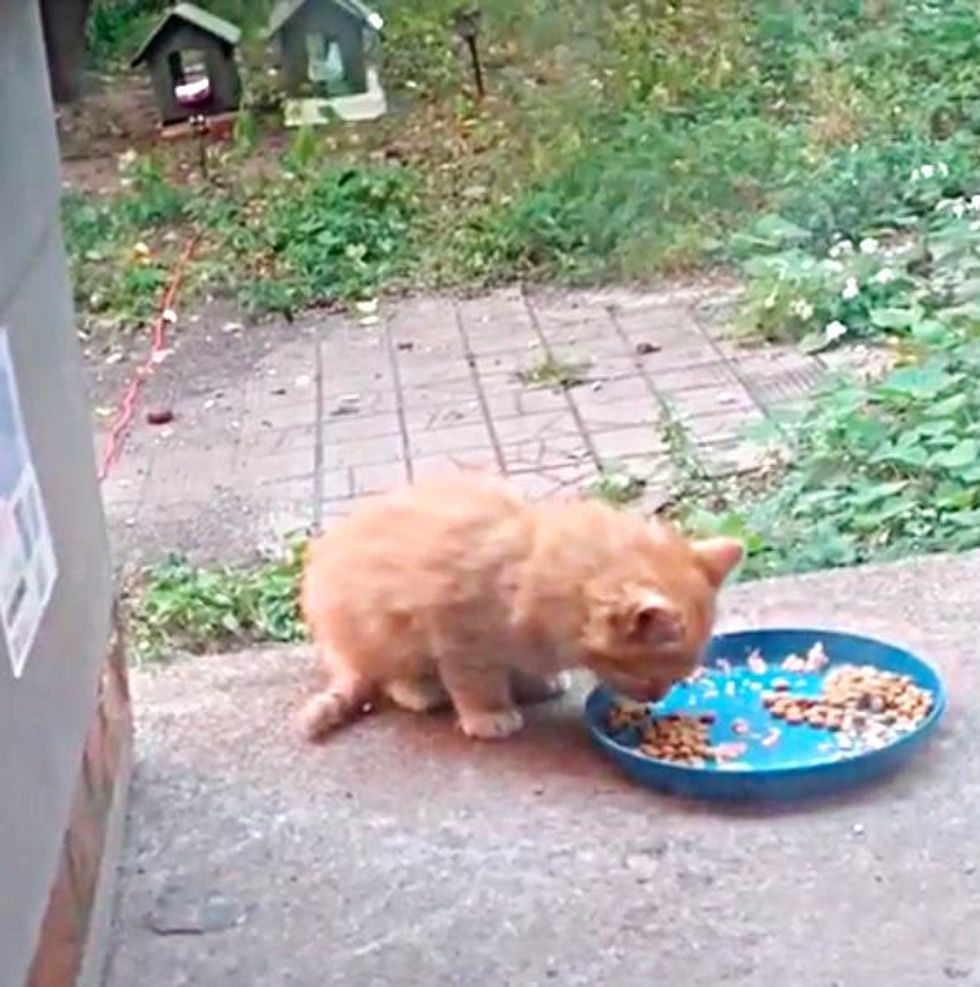 He came back for food until he was rescuedAlexa Elliot
Alexa cleaned him up with a warm bath and treated his eye for a mild infection. Spruce felt calm and comforted when he was wrapped in a towel like a little "purrito."
After several cuddle sessions and plenty of pets, the tabby boy came out of his shell completely and started playing up a storm.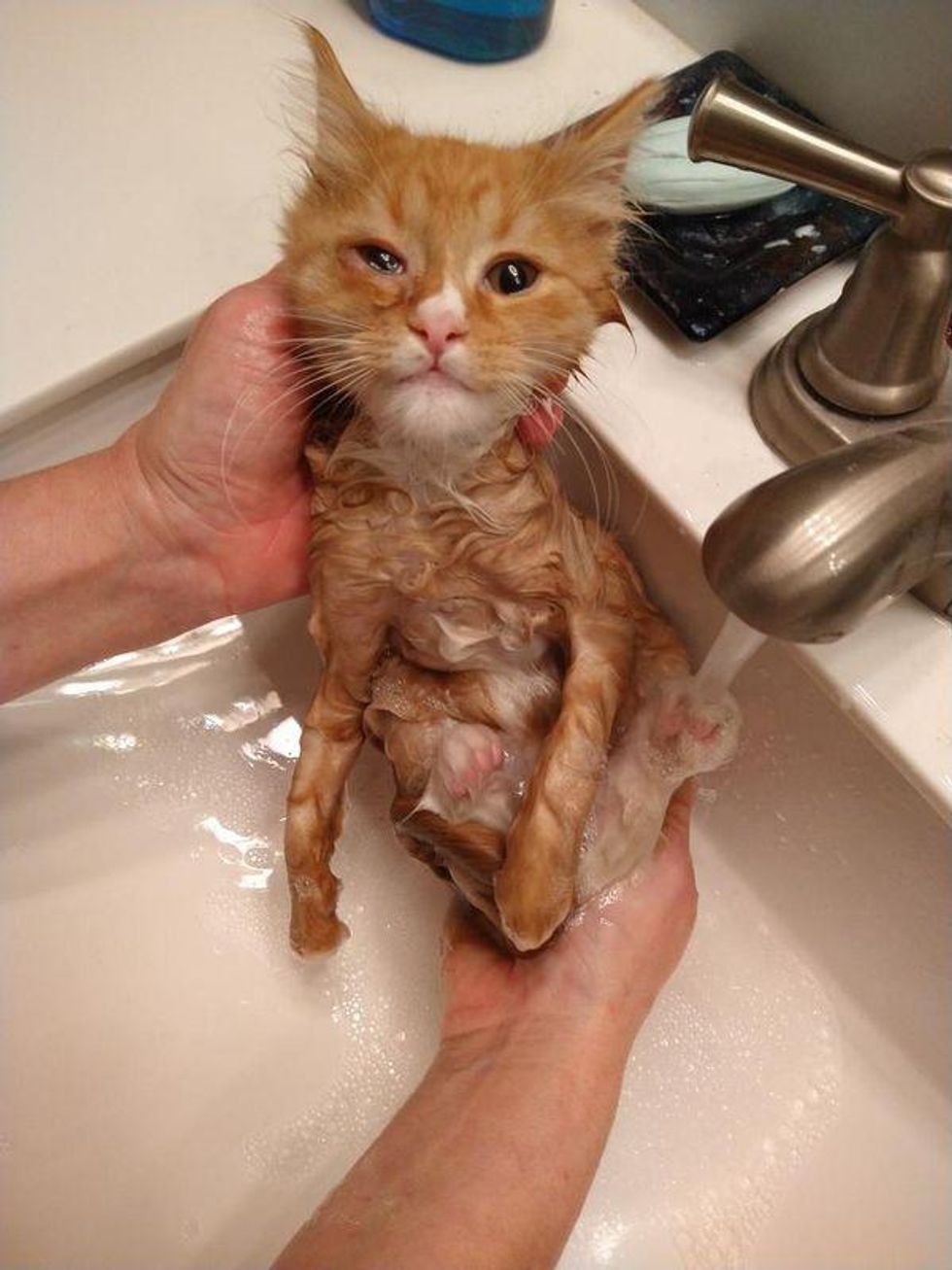 Spruce got a much-needed bath and lots of TLCAlexa Elliot
Spruce was packed with energy and would unleash it by running around the house and pouncing on toys. He was so happy to have a warm place, comfy beds, and all the food at his disposal.

Once he realized how good it felt to be held, he was obsessed with getting attention from his humans.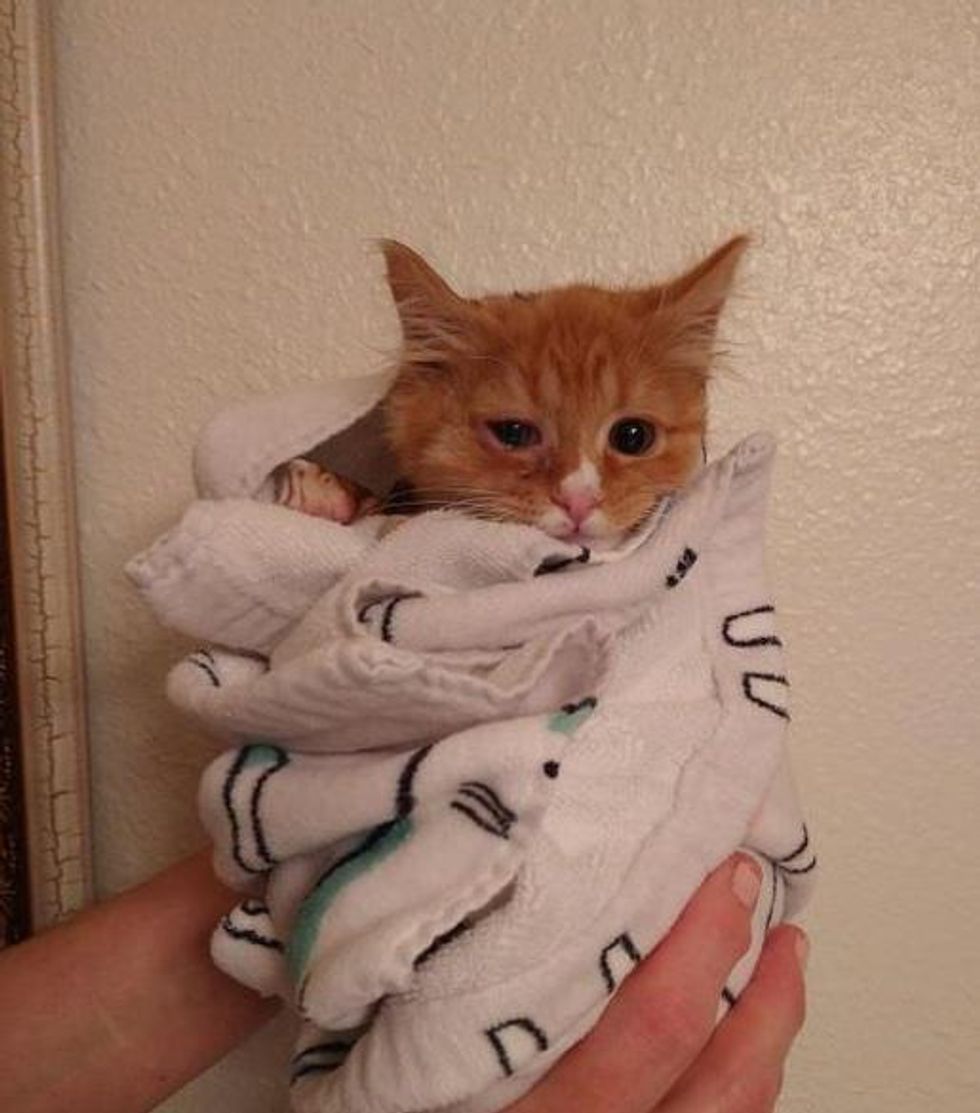 Little purritoAlexa Elliot
In just a few days, Spruce went from being that shy little outdoor kitten to a bundle of joy, eager for attention and love.
With the help of Little Wanderers NYC, the kitten landed the home of his dreams when a big family came to adopt him just in time for the holidays.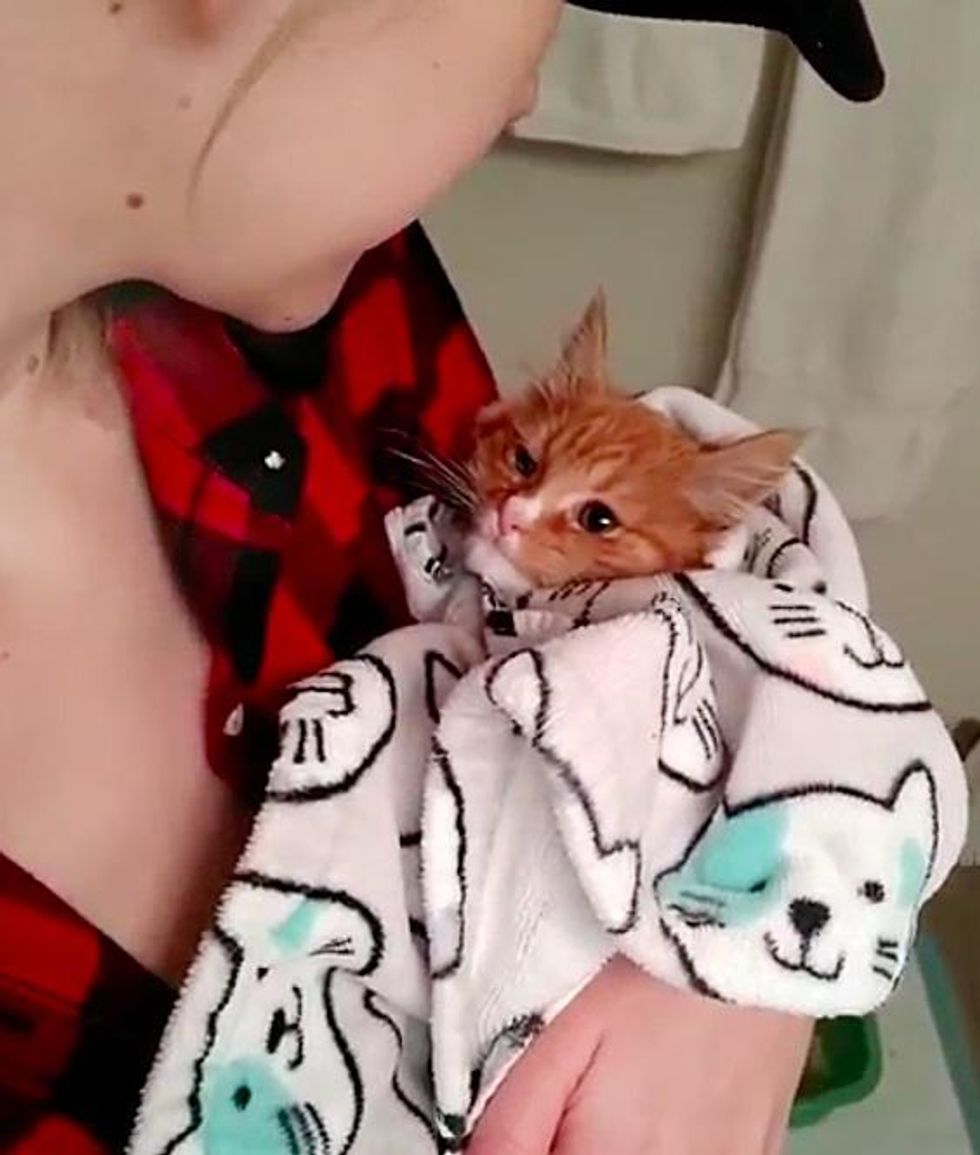 Cuddling with his rescuerAlexa Elliot
"Only three weeks prior, he was running around, homeless on the Bronx streets, but look at him now! He has found his forever home with so many new best kitty, doggie, and human friends," Little Wanderers NYC shared with Love Meow.
Spruce is spending his first winter with his forever family. He adores his furry siblings and enjoys racing around the house with them, living the best life.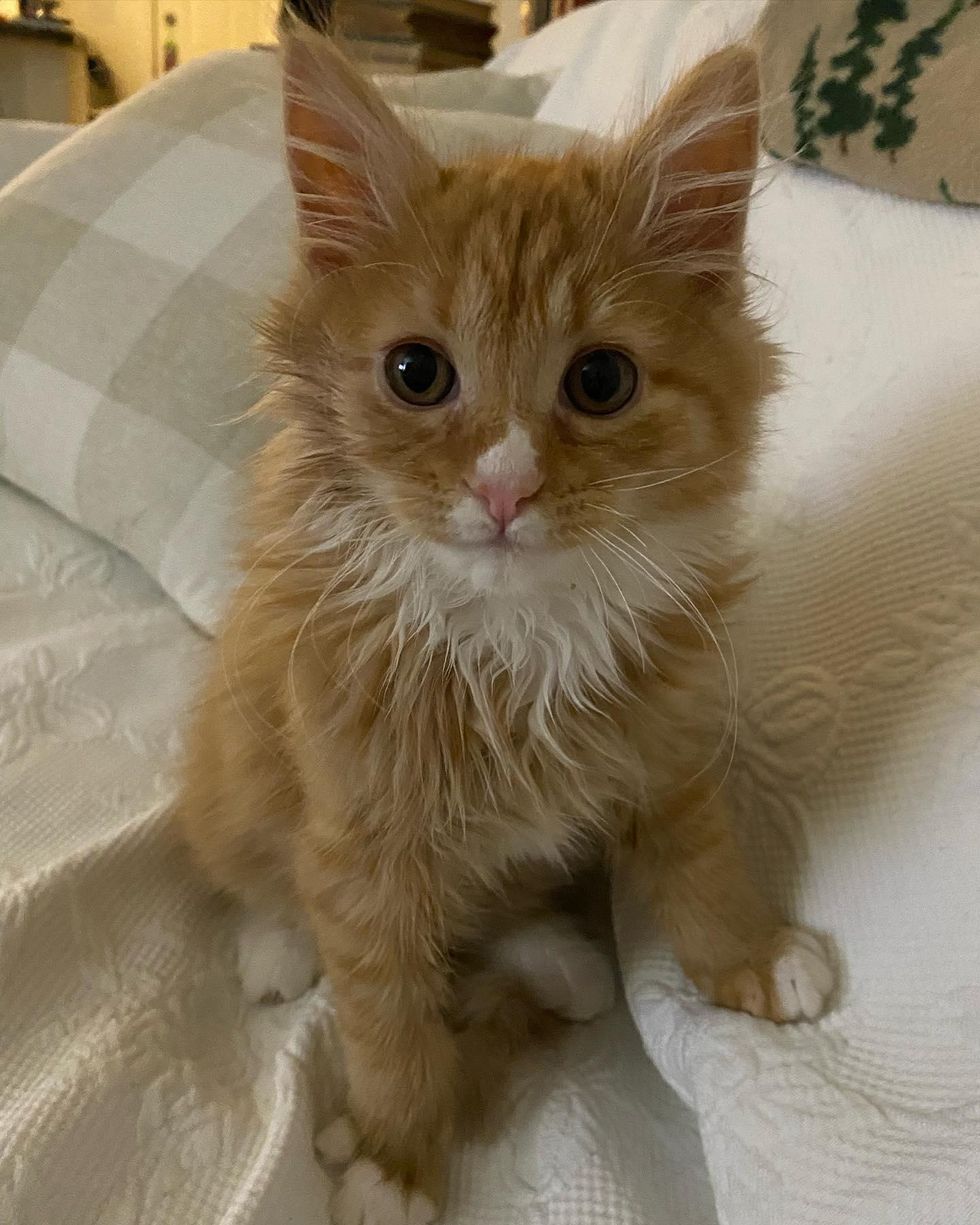 Spruce at his forever loving homeLittle Wanderers NYC
Alexa continues to care for the local community cats, keeping them warm with heated cat houses and feeding them every day.

It takes a village to save a cat, but with the teamwork of Little Wanderers NYC, Spruce will never have to spend another day on the street.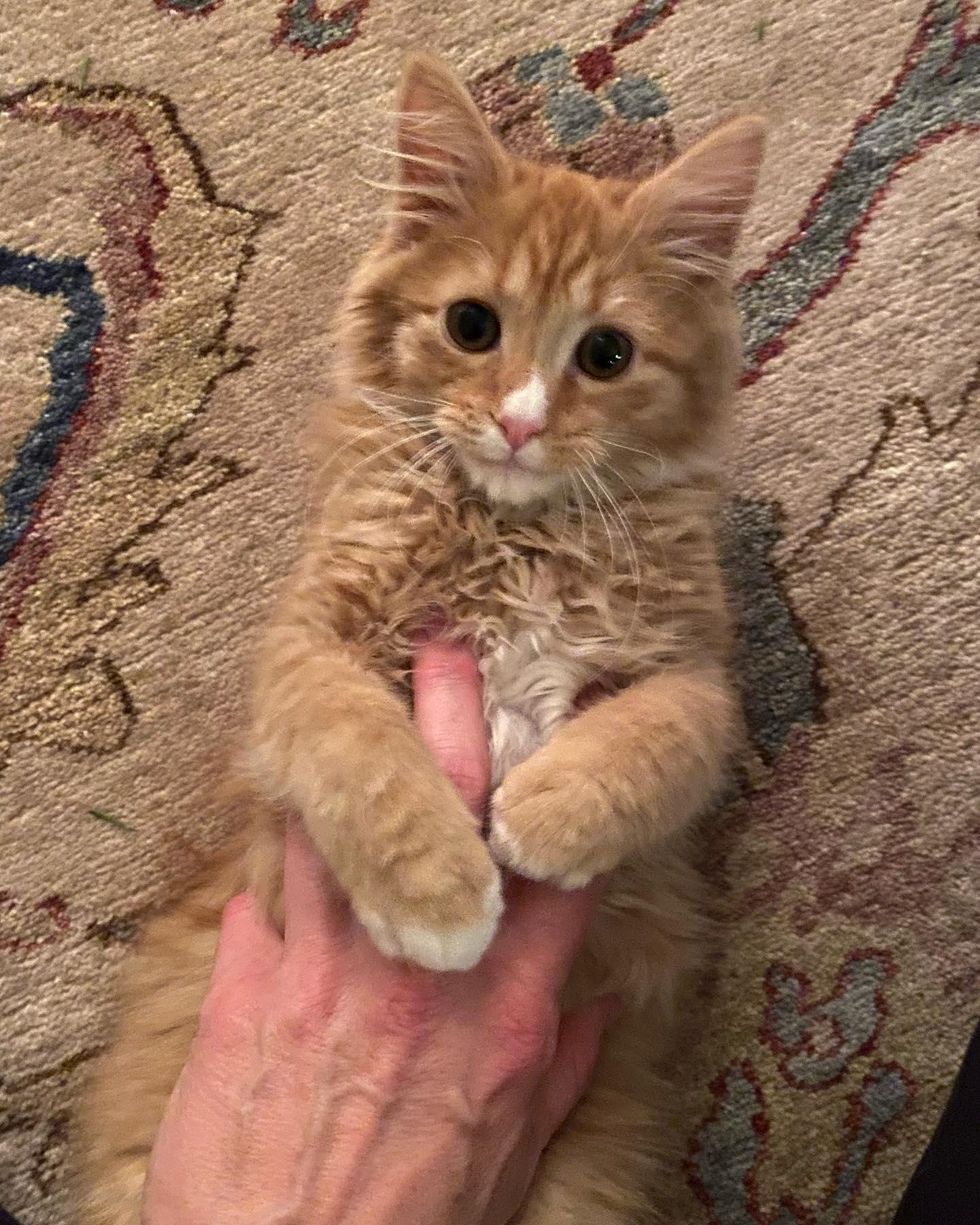 Happy and lovedLittle Wanderers NYC
"We feel like we have hit the jackpot! He is safe and happy to be with all his (new) brothers and sisters," Spruce's human mom shared.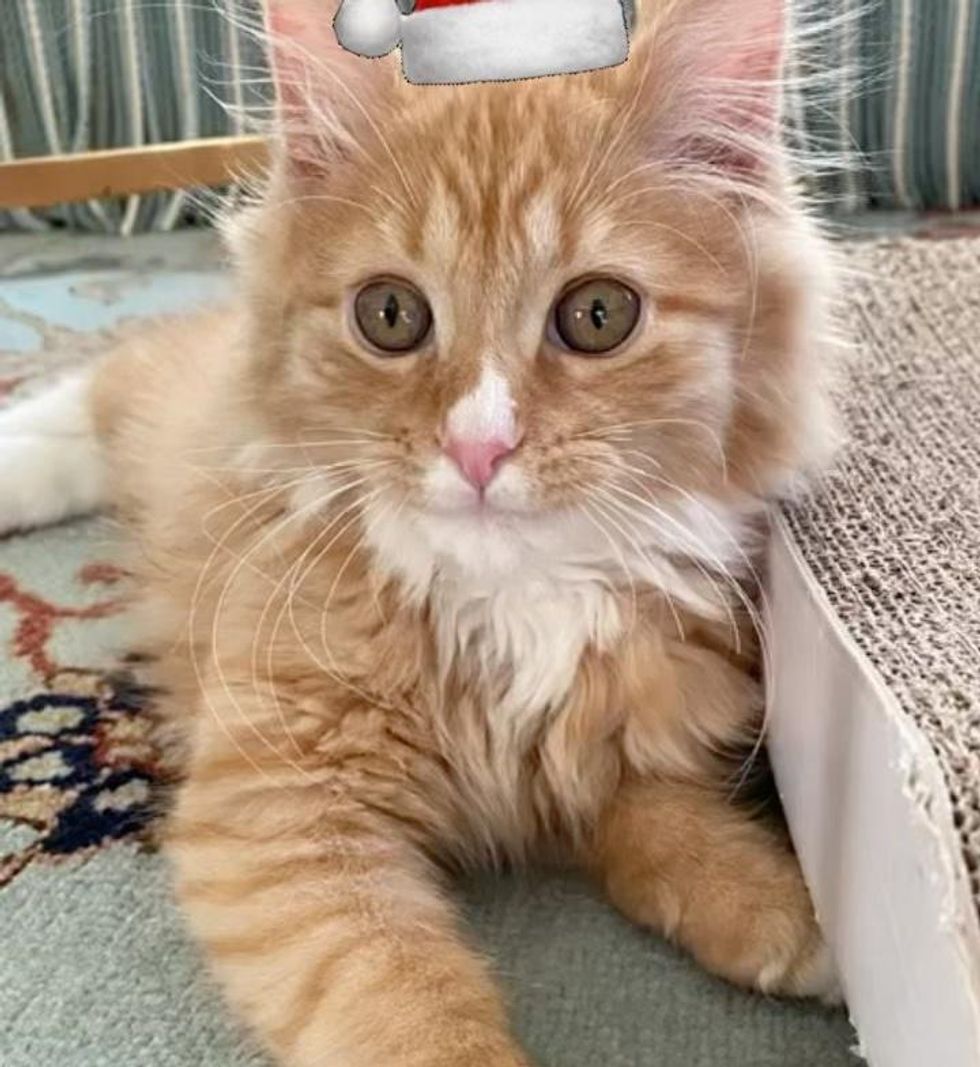 Little Wanderers NYC
Share this story with your friends. Follow Little Wanderers NYC on Facebook and Instagram.
Related story: Kitten Crying Leads Family to Find Him and His Littermates in Bag and Turn Their Lives Around
Original author: Amy Bojo
How do you feel about this post?
Stay Informed
When you subscribe to the blog, we will send you an e-mail when there are new updates on the site so you wouldn't miss them.
Comments
No comments made yet. Be the first to submit a comment