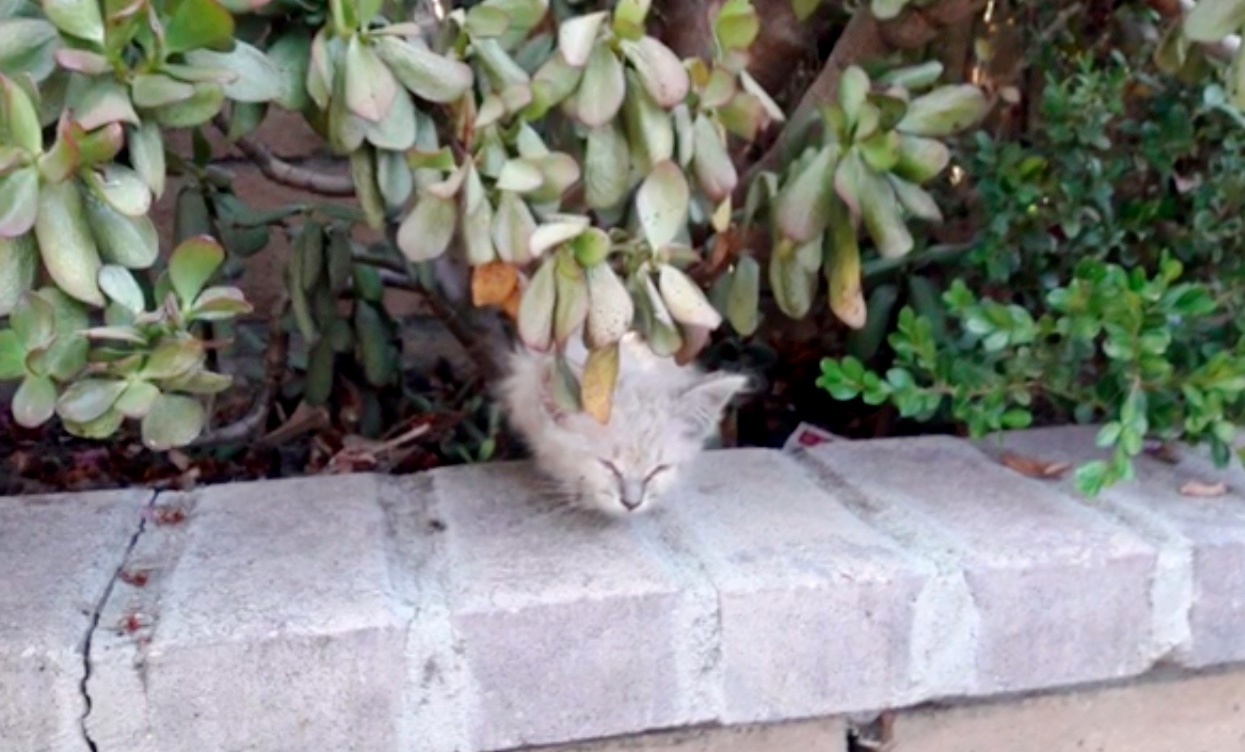 A tiny six week old kitten was found meowing in a bush from someone's backyard. A girl spotted the little kitten and just couldn't leave her there.
Meet little fighter LivvieLive!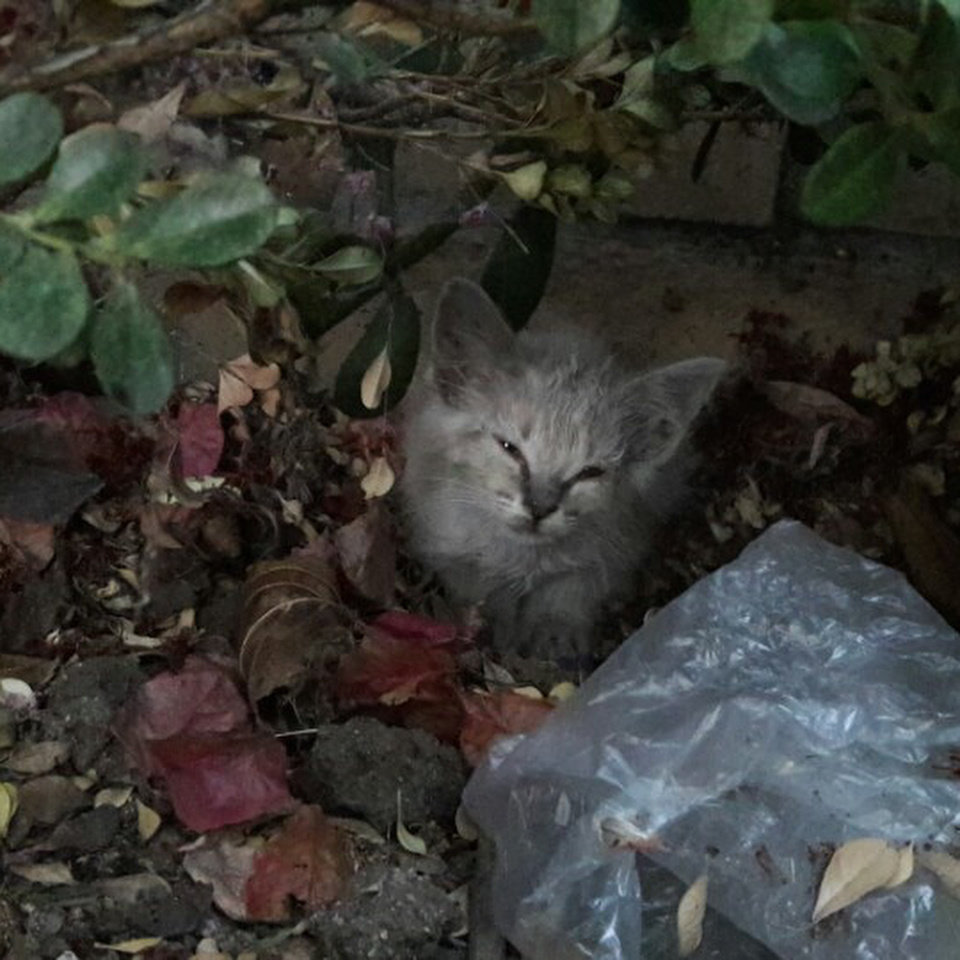 Sandra Lee @lafosterkittens
Five months ago, a tiny raspy meow caught the attention of a girl who found a little fragile kitten in the backyard of a house in Los Angeles. She was just skin and bones, covered in fleas and so weak that she could barely keep her eyes open.
The mother cat was nowhere to be found so the girl contacted Sandra Lee, an avid rescuer/fosterer in Los Angeles, who immediately came to the kitten's rescue.

"Livvie was so severely dehydrated and sick, I could see every bone in her spine. I honestly wasn't sure if she would make it," Sandra told Love Meow .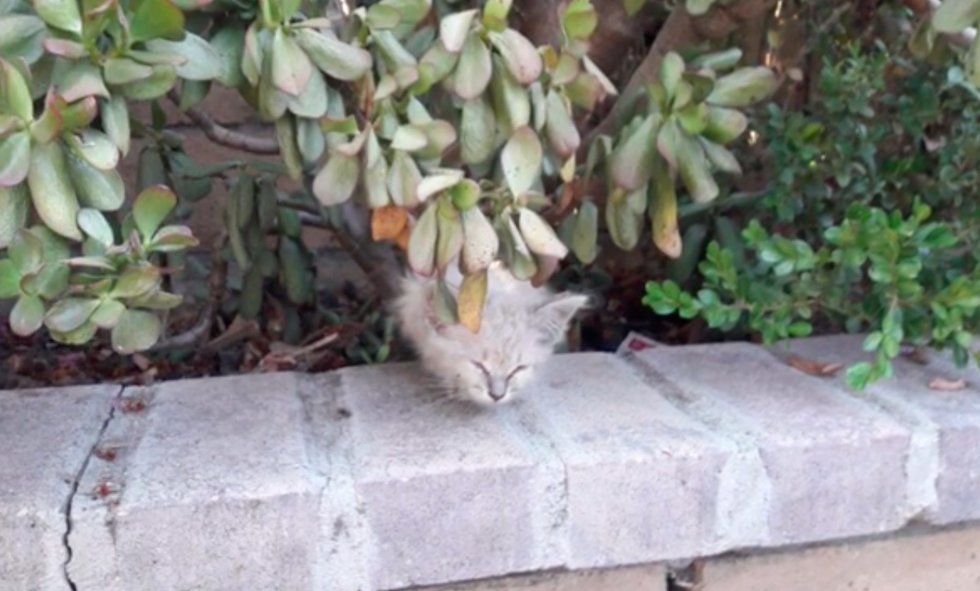 Sandra Lee @lafosterkittens
She took the kitten to the vet and discovered that the kitten suffered from major digestive issues due to eating whatever she could find.
"Our vet said she had never seen anything like it. She couldn't poop on her own for three weeks. The buildup of toxins in her body also caused severe tremors."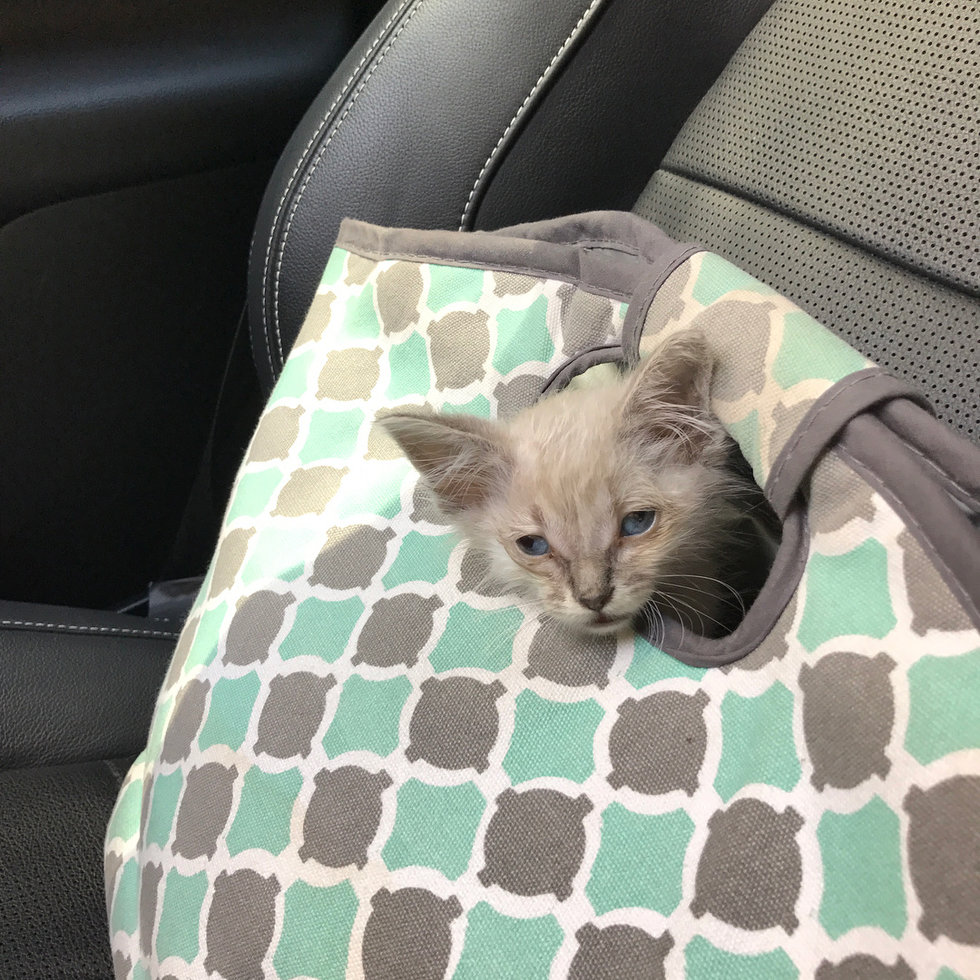 Sandra Lee @lafosterkittens
The kitten was in and out of the vet for a while. Four days after the rescue, she had gone from severely dehydrated and lethargic to starting to eat on her own. But the little one still needed help to poop.
"I started a 'Help LivvieLive Poop' fund, and was able to provide Livvie with as much care as I could," Sandra told Love Meow.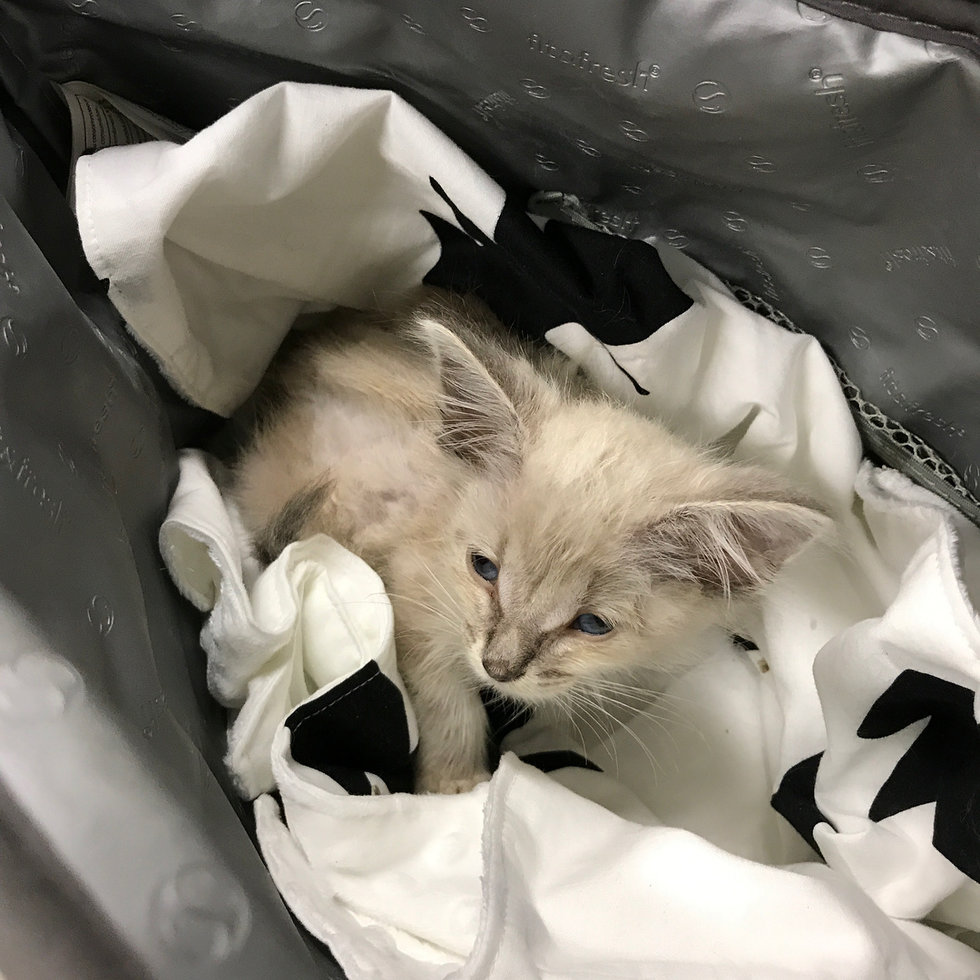 Sandra Lee @lafosterkittens
Three weeks later, after many sleepless nights and hard-fought battles, little Livvie used the litter box to poop all by herself. It was an incredible milestone for the little fighter!
"I almost cried when she went on her own for the first time after three weeks! (glamours of a foster mom, we celebrate good poop!)"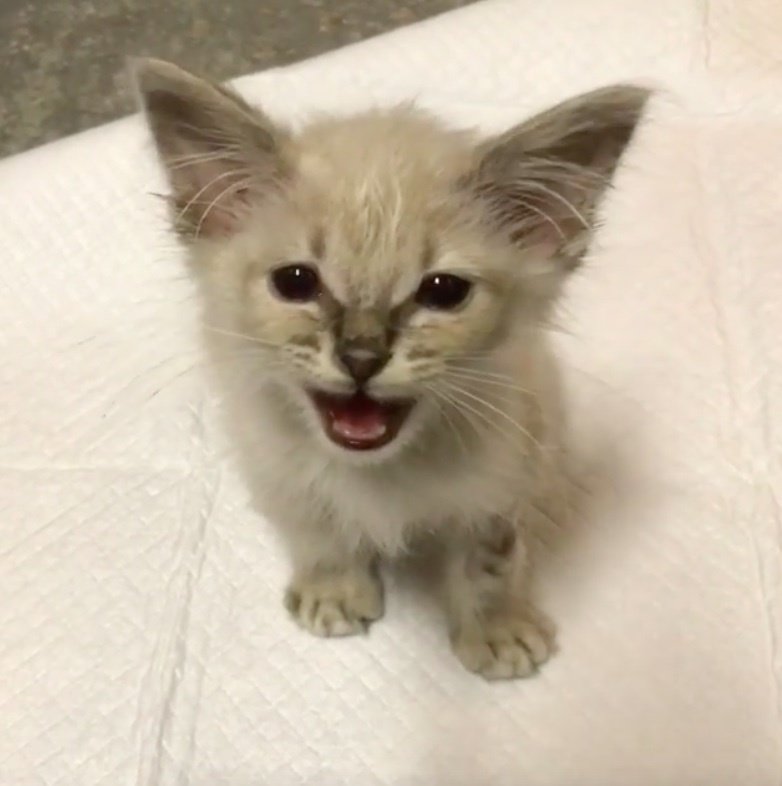 Sandra Lee @lafosterkittens
That raspy meow!
"She would've most likely died if she hadn't been found when she was, or taken to the shelter because the extra care she would've required," Sandra told Love Meow.
"Livvie proved me wrong, because although she was in terrible physical conditions, she had an amazing will to live."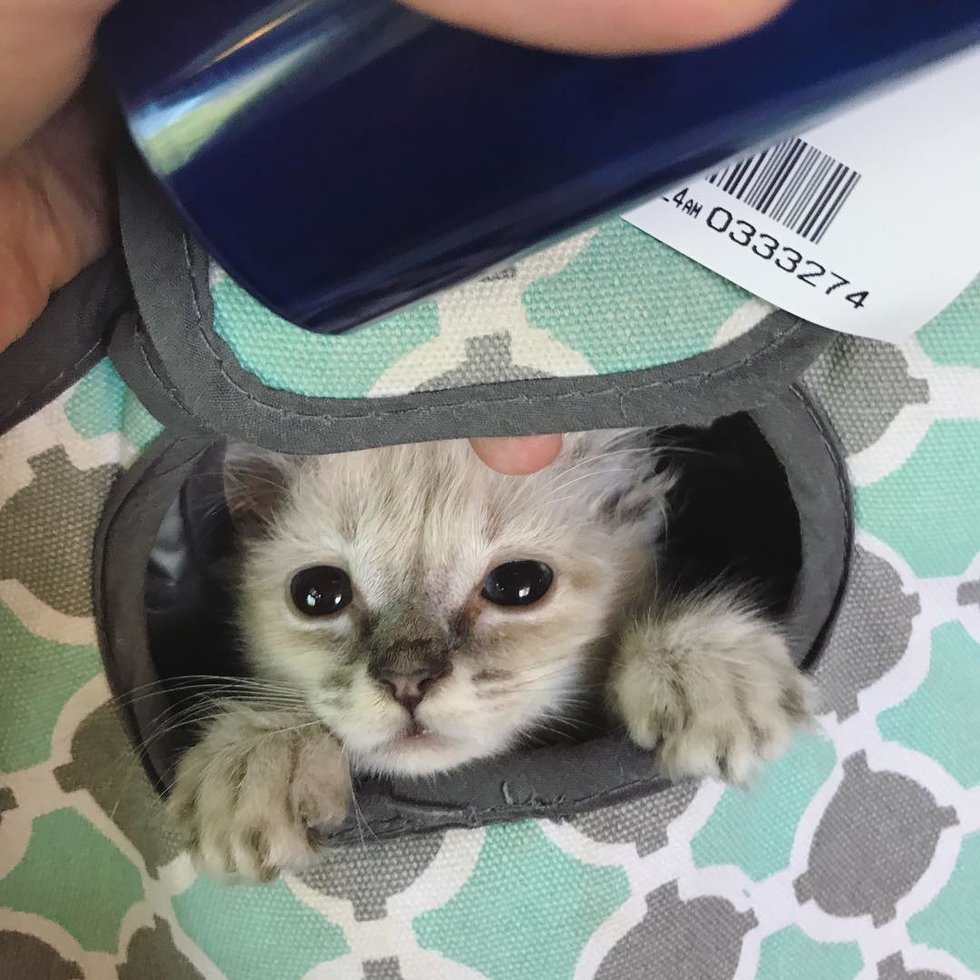 Sandra Lee @lafosterkittens
Livvie began to thrive!
"She has a quirky personality, and a goofy run. She has a loud purr and is super affectionate."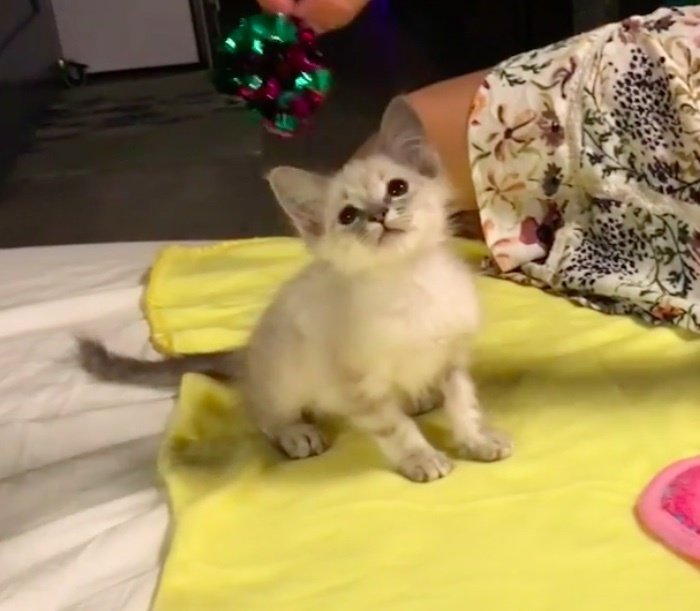 Sandra Lee @lafosterkittens
Five months after the rescue, Livvie is healthy, playful and happy.
When she was ready for adoption, a purrfect family came to find her.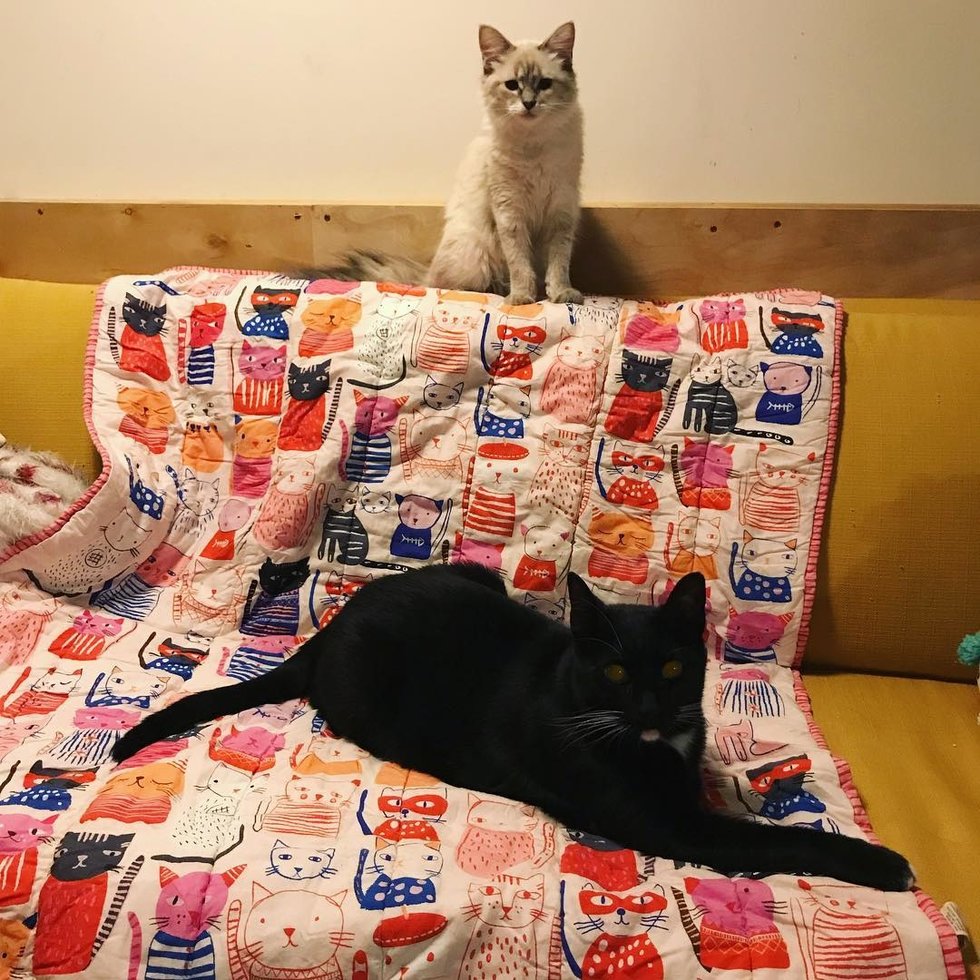 Sandra Lee @lafosterkittens
"A lovely woman lost her 12 year old cat last year. She looks exactly like an older Livvie. Livvie was adopted today, and is bringing lots of laughter and healing to this sweet woman."

Her name is now LivvieLove. She's already purring and exploring her new abode.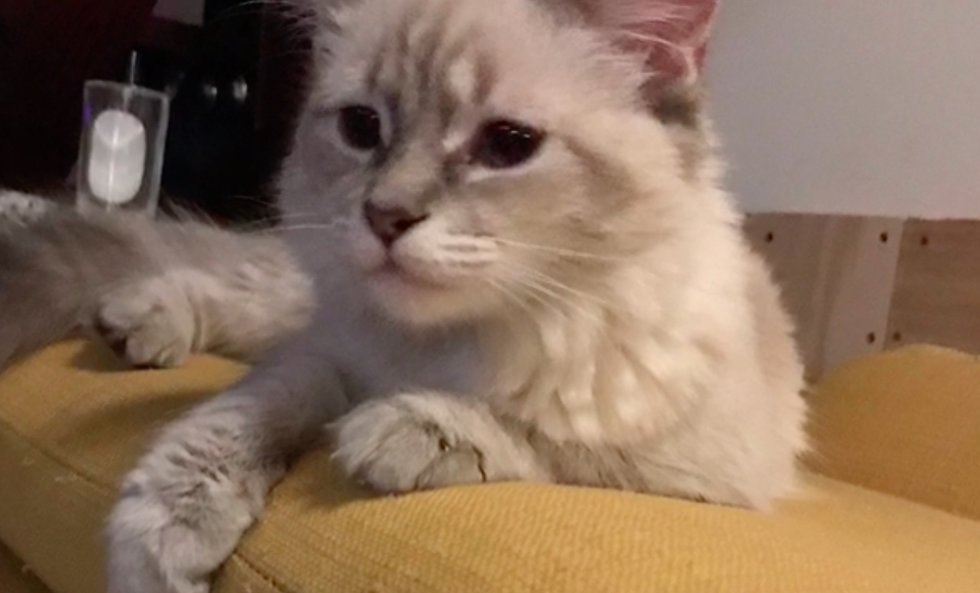 Sandra Lee @lafosterkittens
Follow Livvie's adventures on Instagram . Follow Sandra's rescue kitties on Instagram .
Watch Livvie's rescue journey in this video:
Share this story with your friends.

Related story: Cat 25 Years Old Has the Cutest Raspy 'Old Man' Meow
Original author: Amy