A tiny kitten with a large head and small body was turned in to a shelter in Dothan, Alabama, without a mother.
Her size was of a 3-4 week old kitten, but she was, in fact, a week older from being malnourished.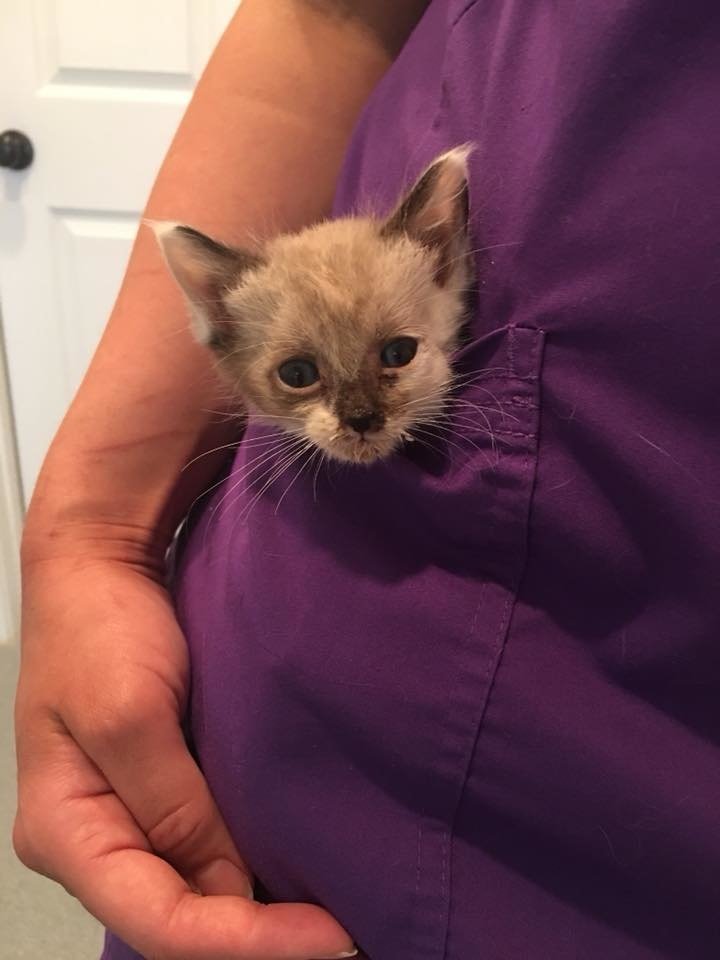 Kitty Kottage Dothan
She was taken in by Kitty Kottage Dothan, a rescue group that specializes in rescued mama cats with kittens and orphan kittens, to give the tiny girl a better chance at life.

"We brought her in and evaluated her having a slight upper respiratory infection. URI is not uncommon for these little orphans since they don't have their mom's antibodies to help protect their growing immune systems," Cheri, Cat Health Manager of Kitty Kottage, told Love Meow.
Despite weighing just 6 oz (170 grams), the sweet pocked-sized kitten showed a great appetite and would cry out in her raspy voice whenever she wanted food.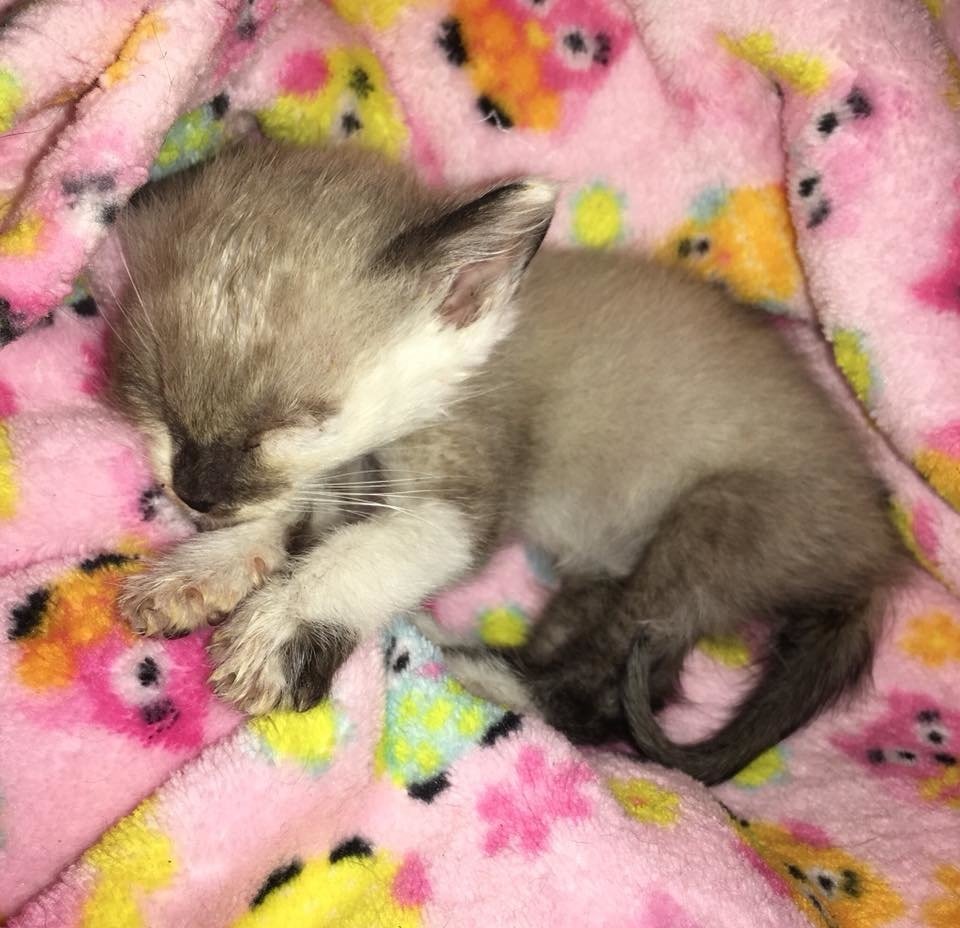 Kitty Kottage Dothan
"BooBoo has never met a stranger and is very social with people, cats and dogs," Cheri added.
She constantly asks for attention and always wants to be snuggled by someone. Since they don't have any other orphans her size to pair her up with, many volunteers at the rescue are taking turns fostering her.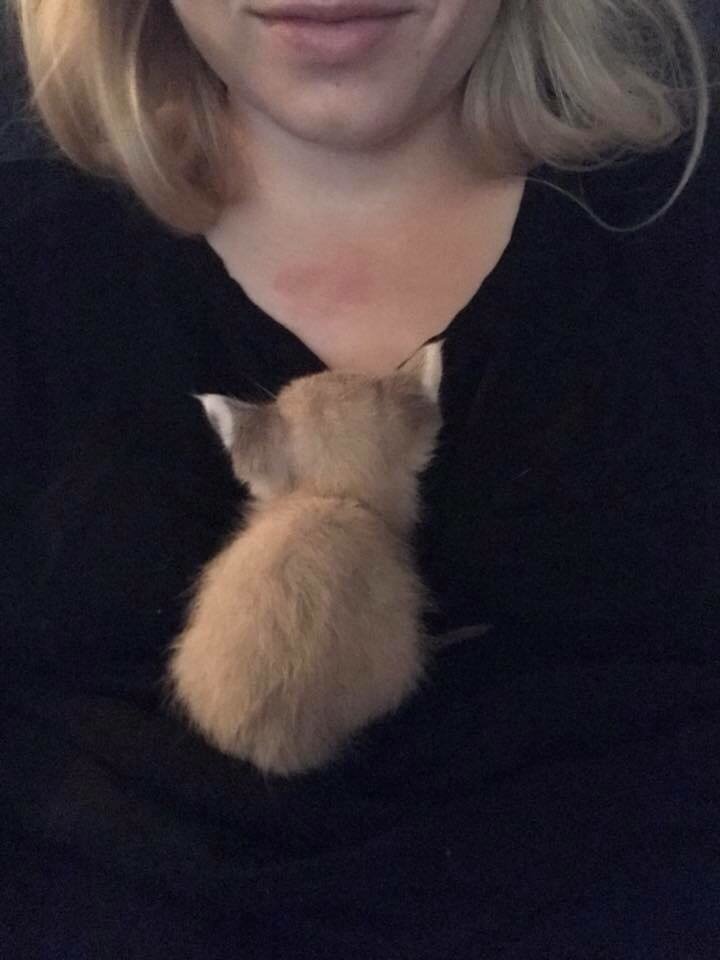 "We have all fallen in love with her! She has great big doe eyes that she watches everything with. She likes to ride in your pockets and sleep on your chest. This little girl loves everyone and is irresistible to anyone who sees her!"

BooBoo purrs whenever she gets belly rubs, and it sounds like an adorable buzzing bee.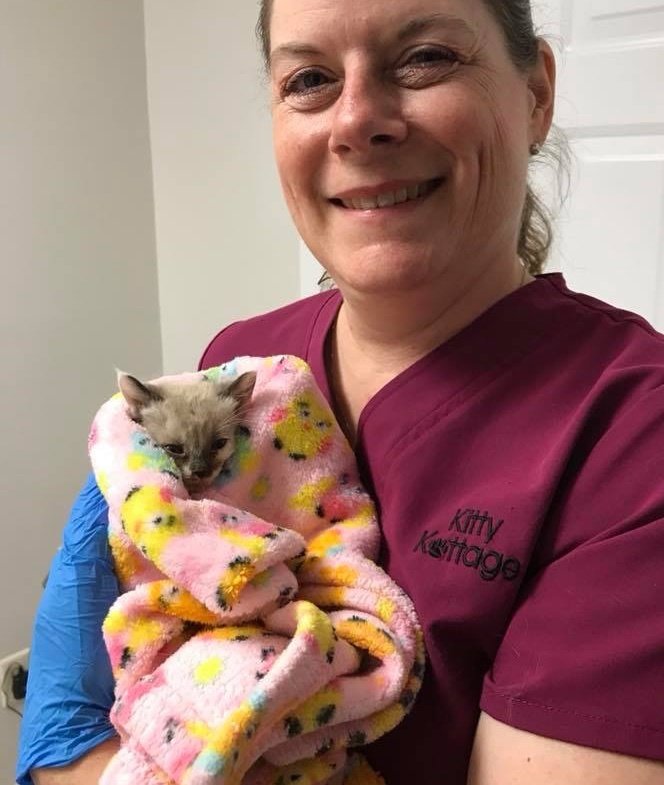 Kitty Kottage Dothan
Despite a rough beginning to life, little BooBoo now has many foster moms who look after her and tell her she's loved every day. She also has a canine buddy to nap with and a feline friend to learn new tricks from.

"She loves Ghost the Husky who belongs to foster mom Mallory and was snuggly with Ghost."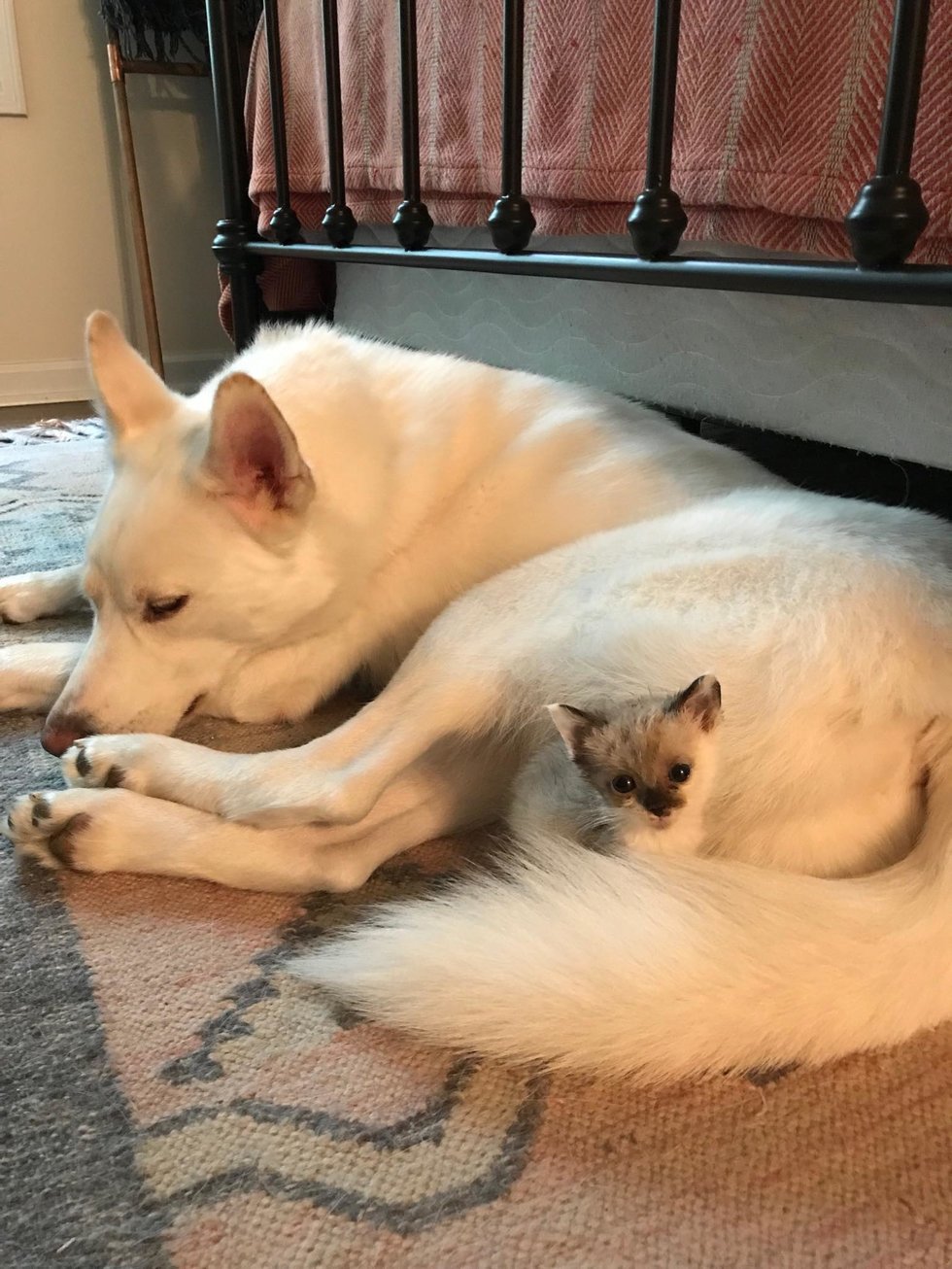 Kitty Kottage Dothan
"She thinks everyone is her mom, like my kitty Daisy who was really more interested in what Boo was eating on the spoon, but Boo was captivated by her," Cheri said.

The little bundle of joy thrives with companionship. She knows that she never wants to be alone any more.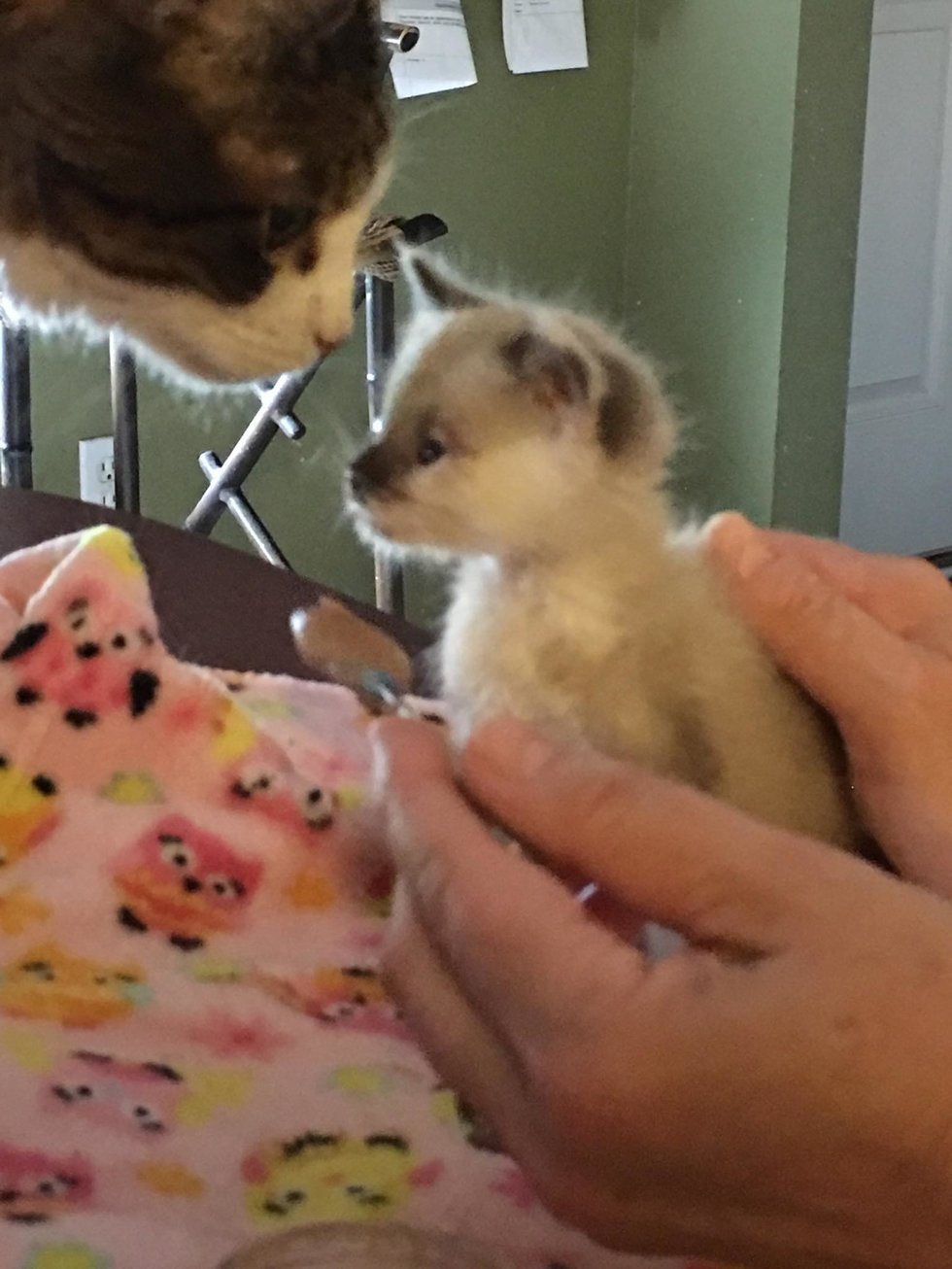 Kitty Kottage Dothan
BooBoo has learned to use the litter box. She makes her foster mom very proud.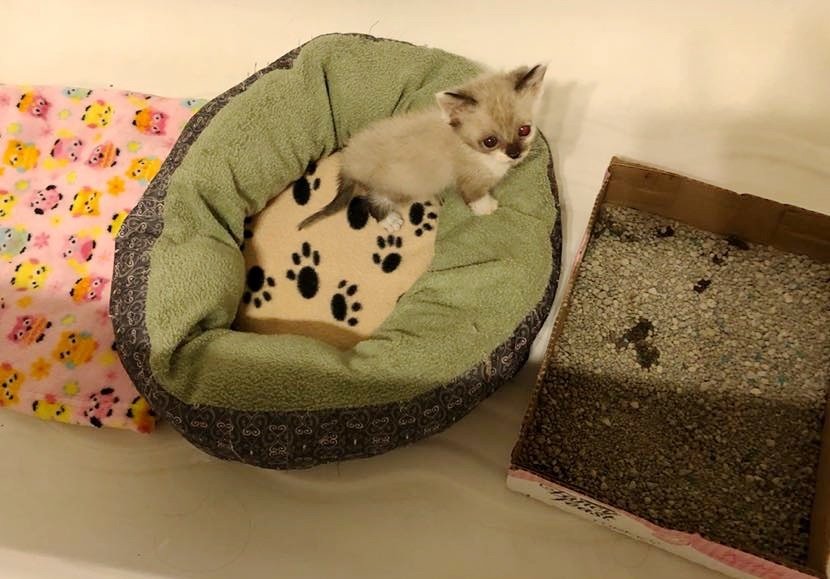 Kitty Kottage Dothan
"BooBoo has an incredible will. She was brought alone and so tiny -- that must have been frightening, but she has taken it all in stride.

"She is very brave for one so small, not a shy or reserved bone in her tiny self!"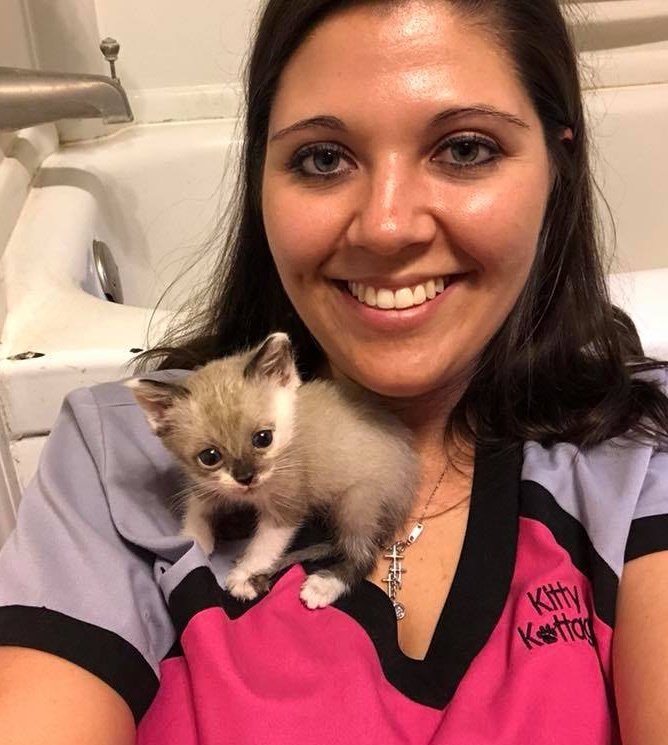 Kitty Kottage Dothan
The little fighter bounced back from the brink with her sheer will and determination.
When she was given love and food, she was hooked and wanted more. "BooBoo is the tiniest, mightiest little girl!"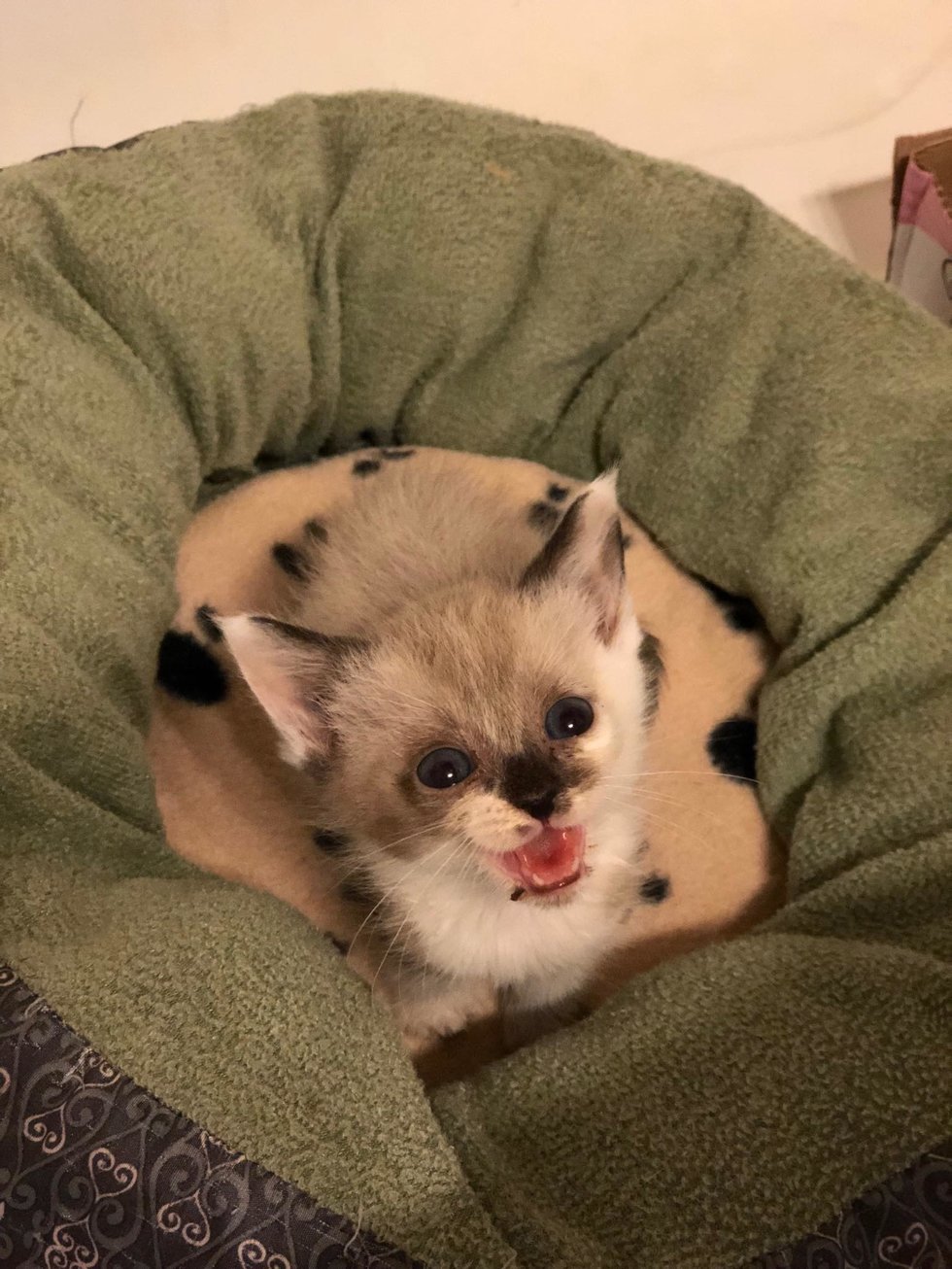 Kitty Kottage Dothan
Follow updates on BooBoo on Facebook and Instagram. If you would like to support their rescue efforts, click here to see how you can help.
That raspy meow!
Share this story with your friends.
Related story: Woman Took a Chance on Micro Kitten Who Was Size of a Thumb, Now Months Later