Two kittens became the sweetest friends to other animals in need, and now found the perfect home together.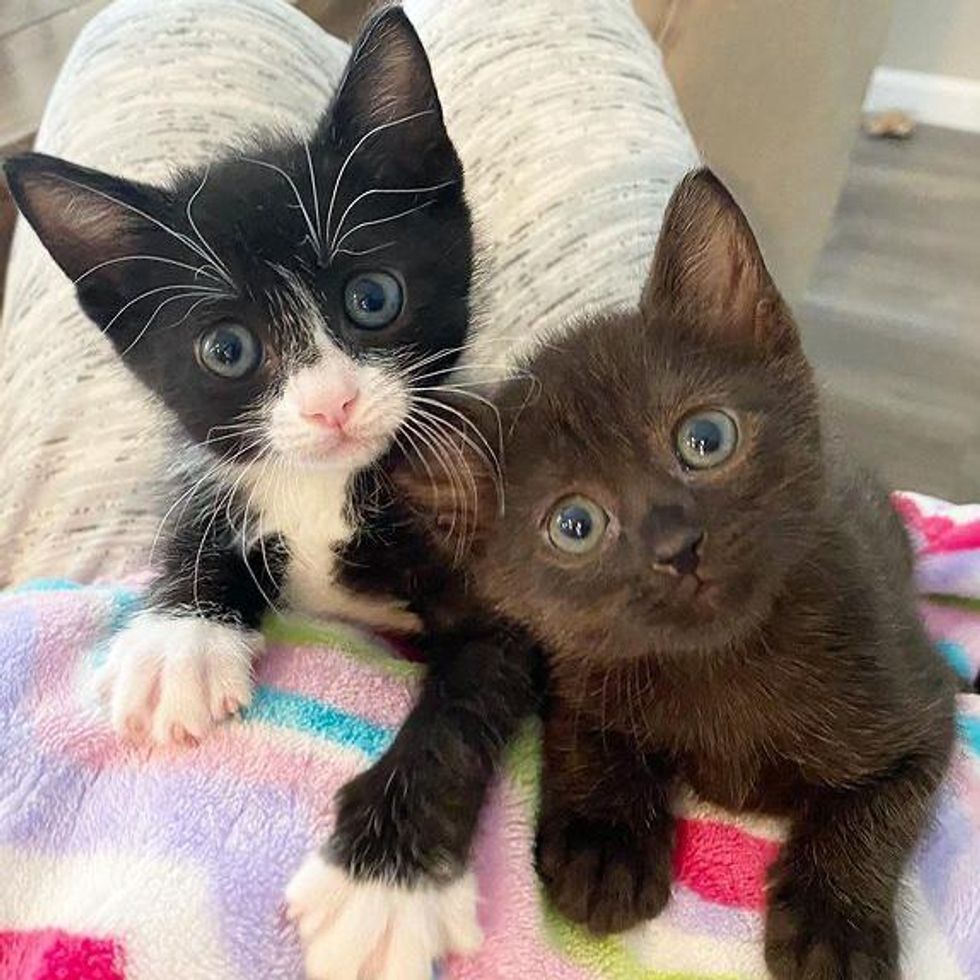 Kitten sistersYige @fostersxyz
When Orphan Kitten Club, a kitten rescue in San Diego, was contacted about a pair of kittens needing rescue, they immediately stepped up to help. The two were found on the streets without a mother and brought to a local shelter when they were about three days old.

Yige Zhao, a Satellite Nursery Coordinator of the rescue, took them in and began hand-rearing the kittens around the clock. Their eyes hadn't opened yet but they already shared a sweet and close bond. They were named Frodo and Samwise before Yige realized they were both girls, but the names stuck.
Through painstaking care from their foster mom, the feline sisters started putting on weight and gaining energy.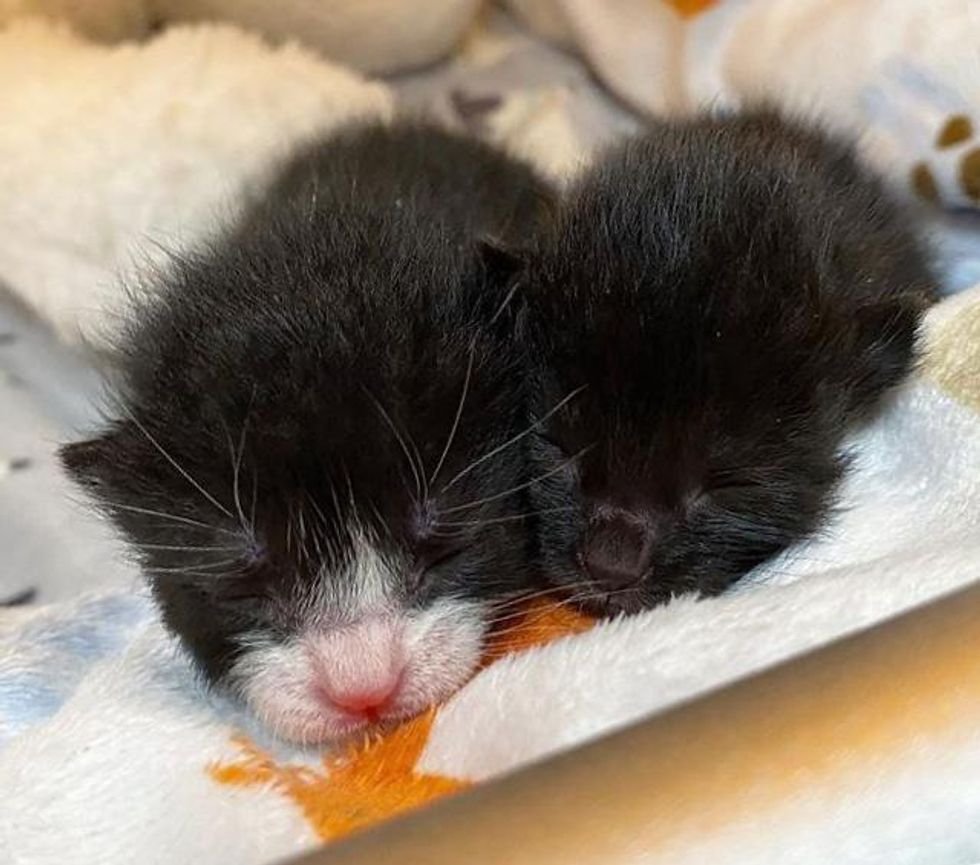 Yige @fostersxyz
Justin, the Foster Dad who works from home, took over the daytime feedings while Yige was at work. The kittens received the best care from both foster parents and all the attention they desired.

Frodo was very enthusiastic about her bottle. She would take a break around halfway through feeding, to roll on her back for belly rubs while she purred up a storm. Her sister Sam the tux also showed many adorable quirks.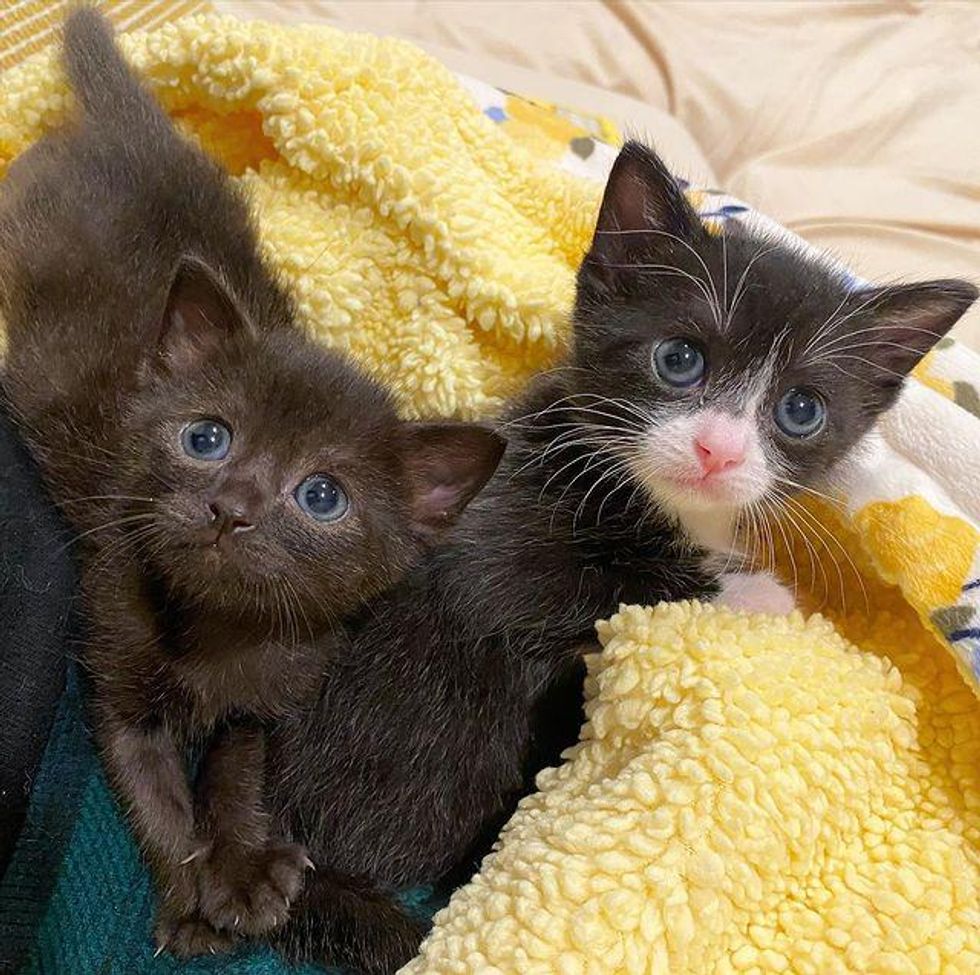 Frodo and SamYige @fostersxyz
"Sam is a busy baker in training, making endless biscuits and muffins (kneading on blankets). She will only drink from the bottle for a few seconds at a time and needs to be in the mood before latching on," Yige wrote.

During that time, the couple had three other rescued neonates (born preemies) in their care. When the trio graduated from their incubator, they were placed in a playpen to hang out with the kittens.
One day, the feline sisters discovered a little roly-poly in their pen. Frodo who was a bit unsure, walked up to investigate.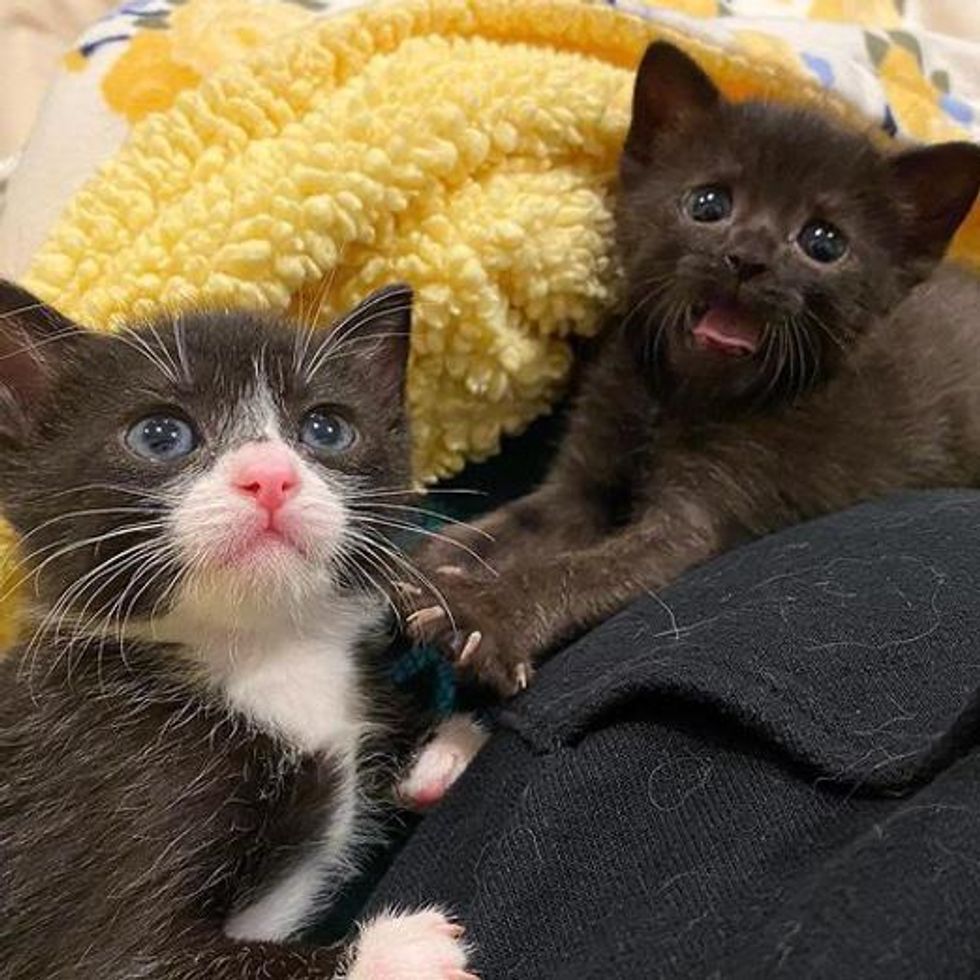 Yige @fostersxyz
It turned out to be a little puppy who zoned out soon after he and his siblings settled into the new space.
Frodo decided to snuggle next to him, and the two ended up wrapping their arms around each other. Sam also came to give the puppies a warm welcome.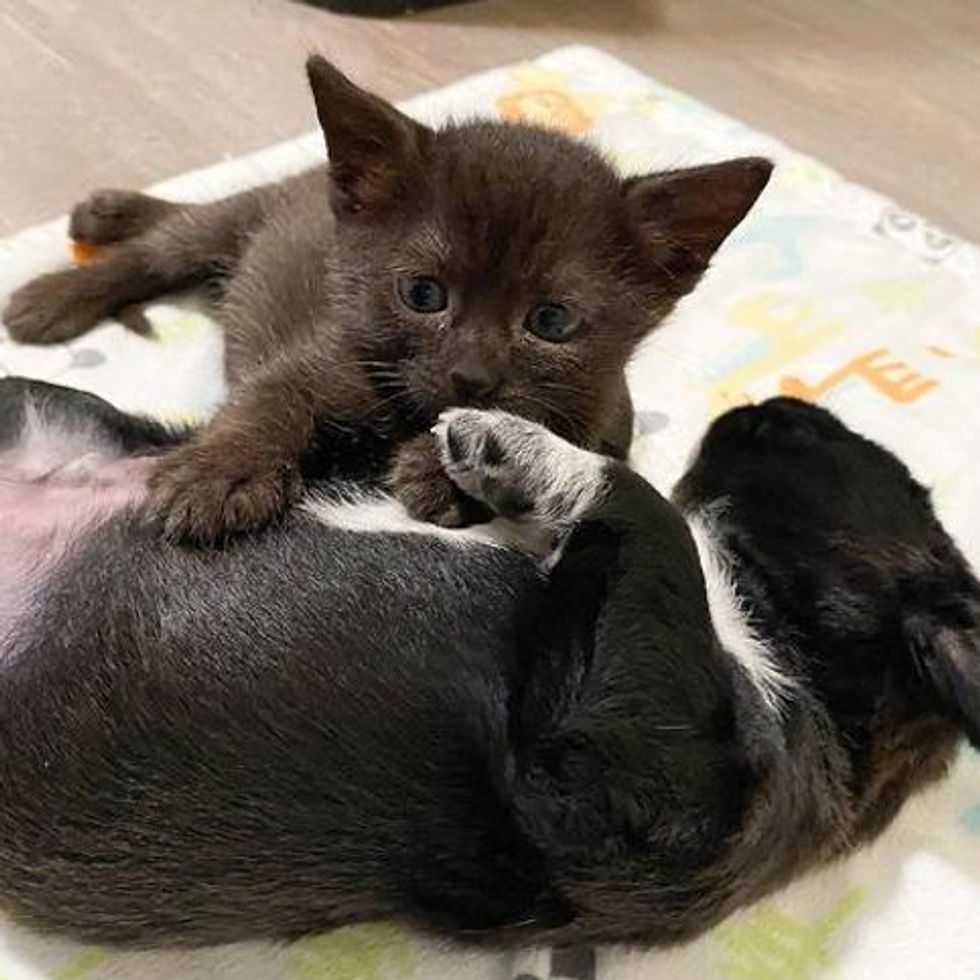 Yige @fostersxyz
"The kittens are two weeks ahead of the puppies developmentally which makes them a perfect match for the time being."
Once the pups grew bigger, they would need to interact with their canine siblings as part of their socialization. Before then, the kittens were happy to provide some important feline knowledge and plenty of snuggles.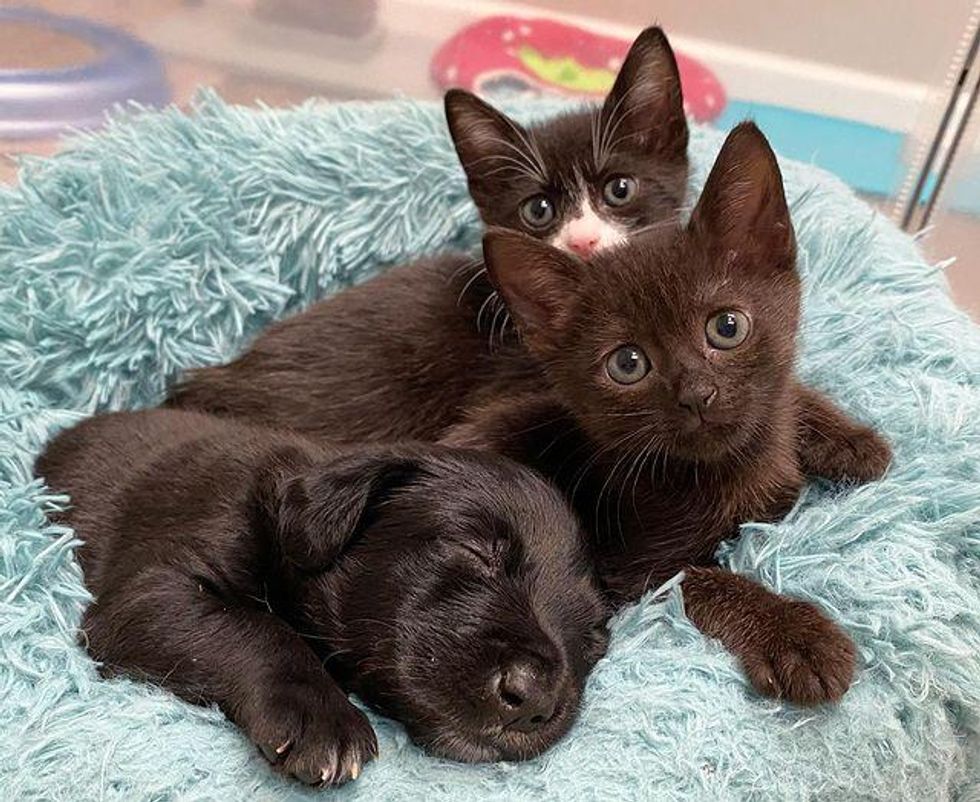 Kittens snuggling with their puppy friendYige @fostersxyz
They played together, cuddled with the pups when they napped, and even tried to groom them and clean their faces.

"Frodo and Sam are some of the most affectionate and happiest kittens we have ever fostered. They are constantly making biscuits, always purring and will flop over when you pet them."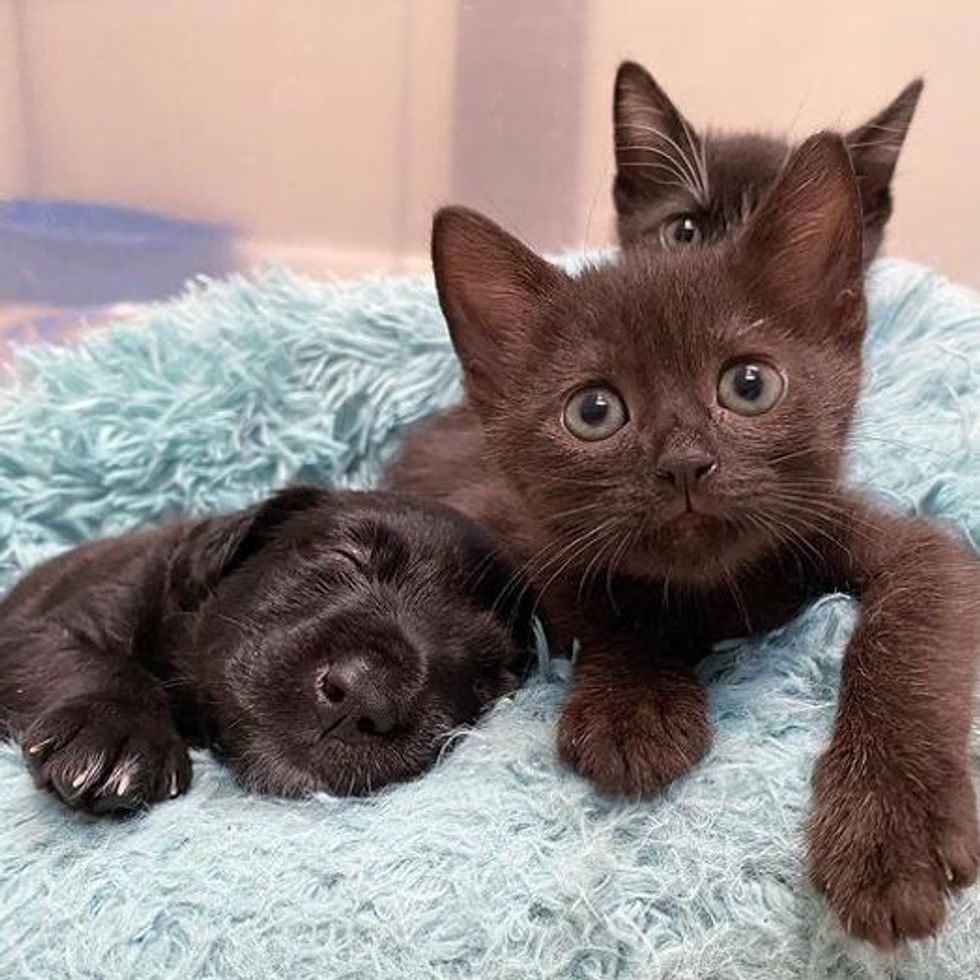 Yige @fostersxyz
The sisters do everything together as if they were joined at the hip. They adore everyone they meet, and are as sweet as can be.
When it came time for adoption, the rescue knew that these two best friends needed a loving home together.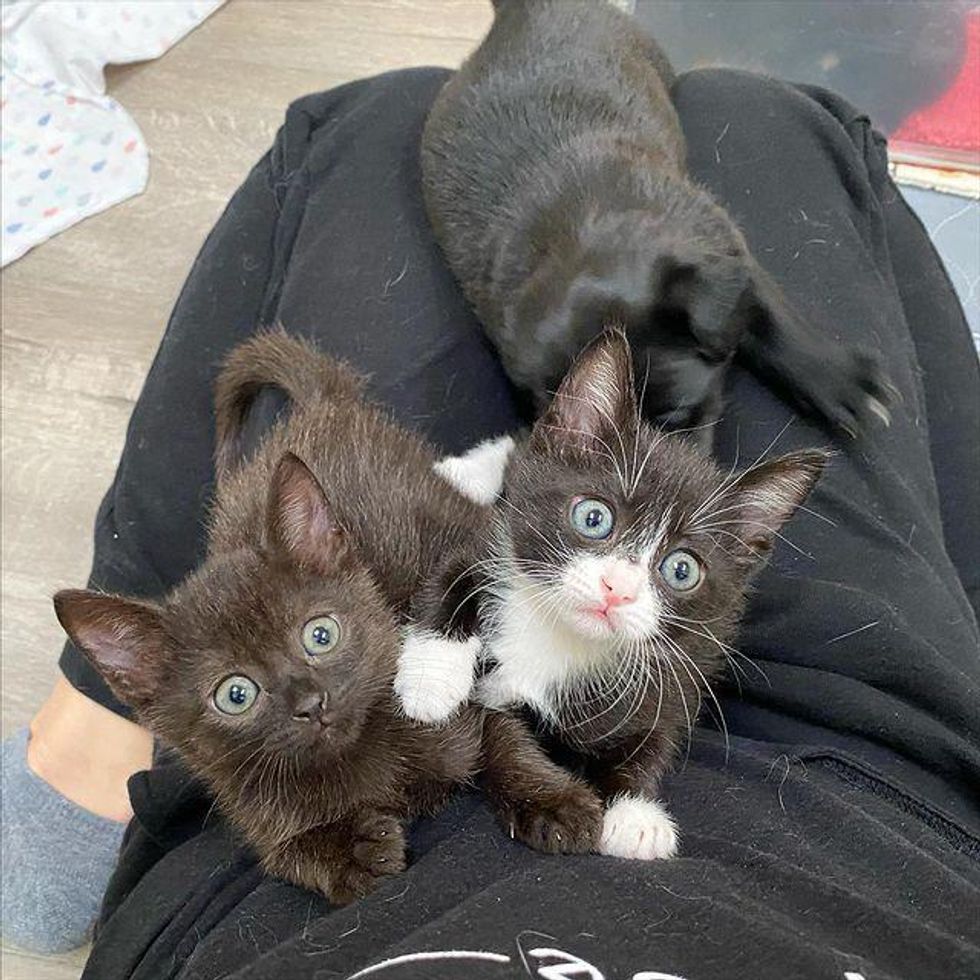 Yige @fostersxyz
Jeremy was looking to adopt a pair of kittens. When he came across the dynamic duo, he was instantly smitten and knew they were the ones.
"We're so happy these girls found the perfect home together," Orphan Kitten Club wrote.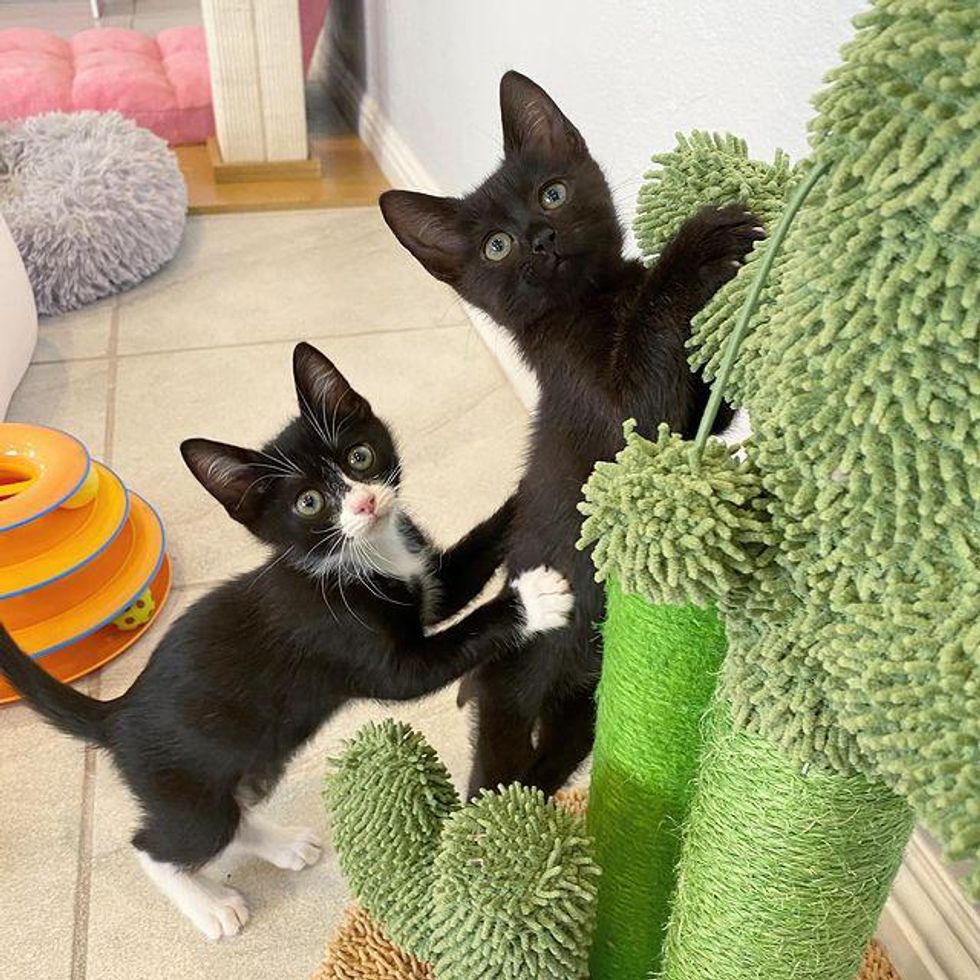 Yige @fostersxyz
The feline sisters, now renamed Meco and Seco, are living their dream life with their forever human.
They still do everything together and have joined a few Zoom meetings while supervising their dad at work.

"(I'm) so glad to have these girls in my life," Jeremy wrote.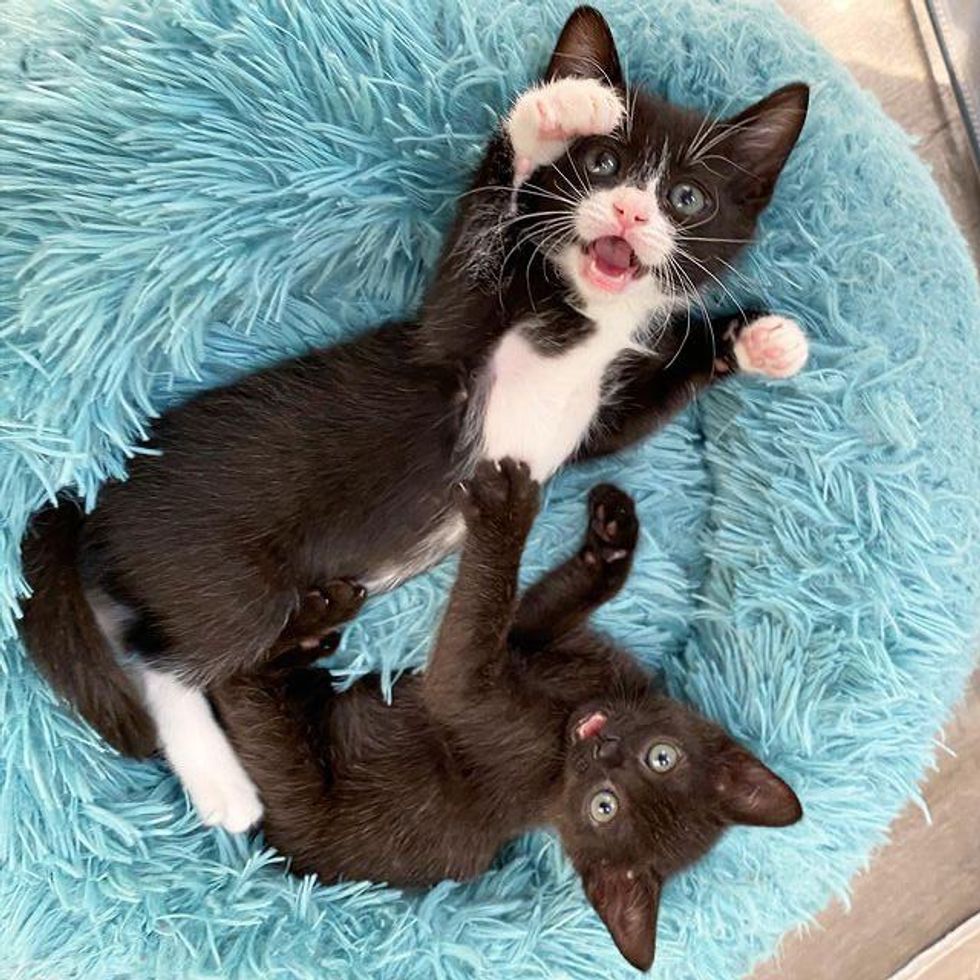 Yige @fostersxyz
Share this story with your friends. Follow Yige's fosters on Instagram @fostersxyz.
Related story: Stray Cat Found Kind Family to Take Her in So Her Kittens Could Have Better Lives