Two kittens share an abundance of attitude and look out for each other while they journey together in foster care.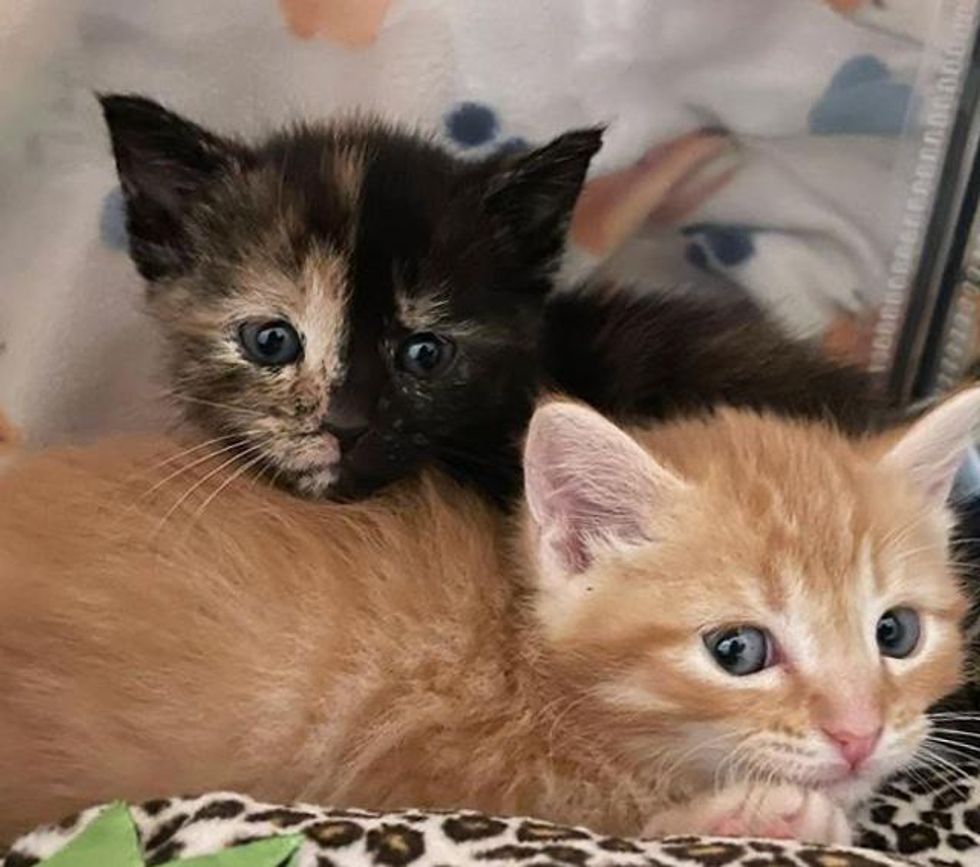 Bloom and Flower the kittensJennifer @newkittensontheblock
Jennifer, a volunteer of IndyHumane, took in a pair of feline sisters needing foster care. They were tiny but what they lacked in size, they surely made up for in attitude.

Soon after they arrived, the two were huddled in their new nest, warning anyone that dared to come close. The little tortoiseshell showed off her fierce attitude by hissing and spitting, using her survival instinct to protect her and her sister.
With plenty of good food, soft blankets and toys, the kittens quickly lowered their guard. Once they got to experience pets and snuggles, they were hooked and demanded more.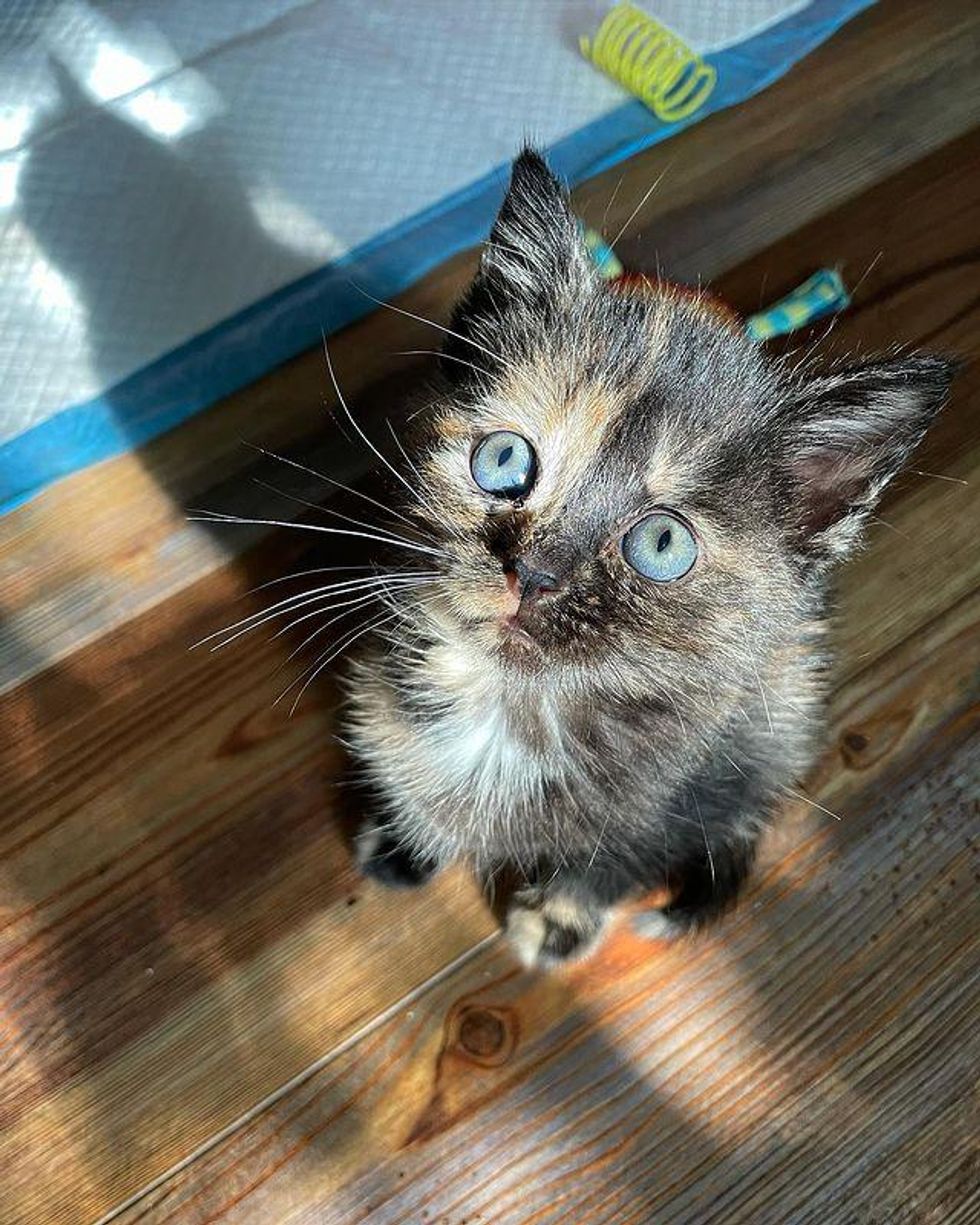 BloomJennifer @newkittensontheblock
The kittens, Bloom and Flower, came out of their shells and started putting their big voices to good use. The tortie didn't hesitate to call out to her foster mom about her needs, and would cry for attention until she got what she wanted.
She quickly figured out how to climb out of the nursery pen and made her great escapade all by herself, beaming with pride.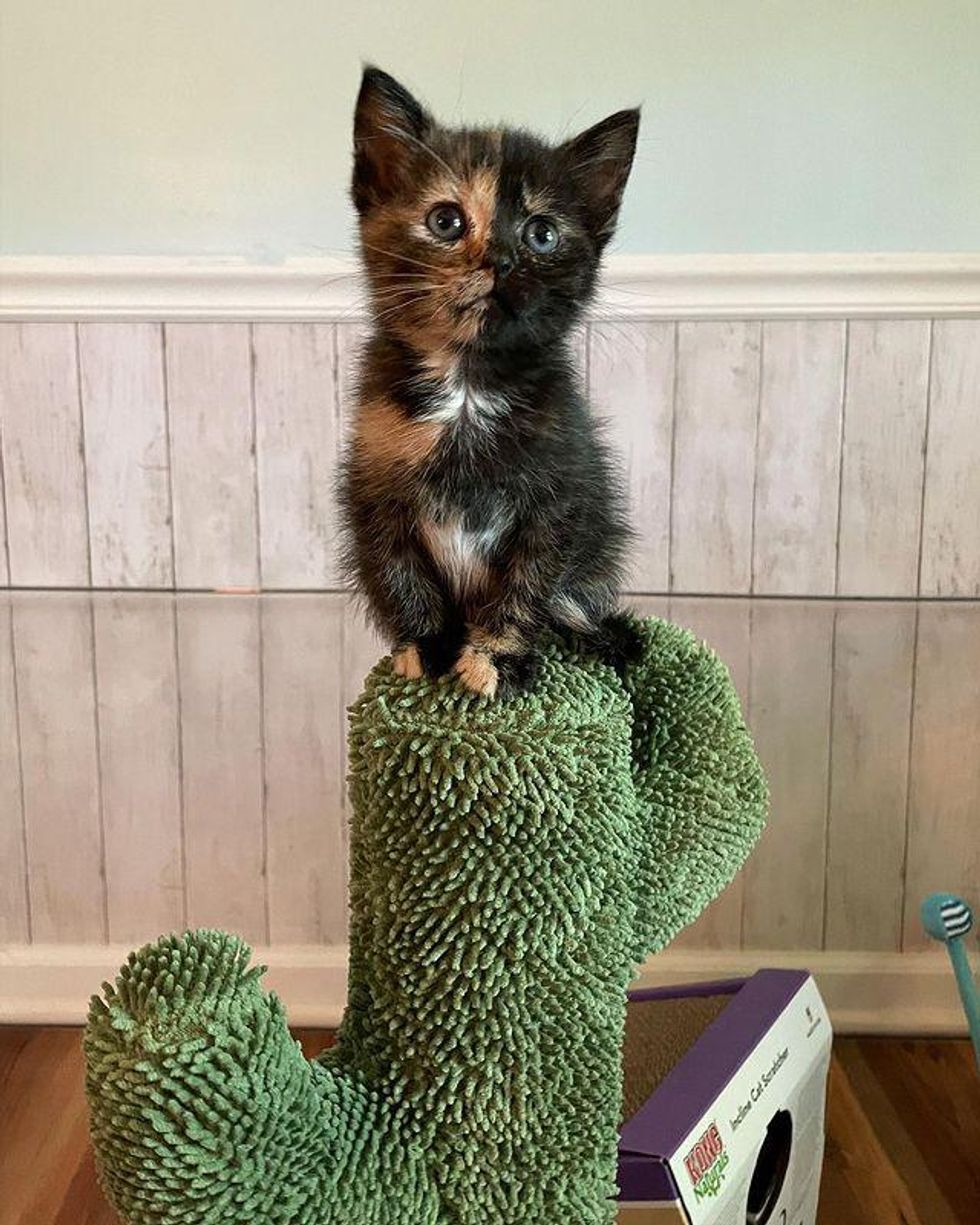 Jennifer @newkittensontheblock
"This girl is Trouble with a capital T! When I came in the room one morning, she was just casually wandering around outside of the pen. I put her back in and started getting their breakfast ready, and she went running right by me again," Jennifer shared with Love Meow.
The clever little tortie found a small opening behind their bed and snuck right out.
Bloom's attitude rubbed off on her ginger sister Flower who mimicked everything she did. It was double trouble as they were constantly on the lookout for more mischief.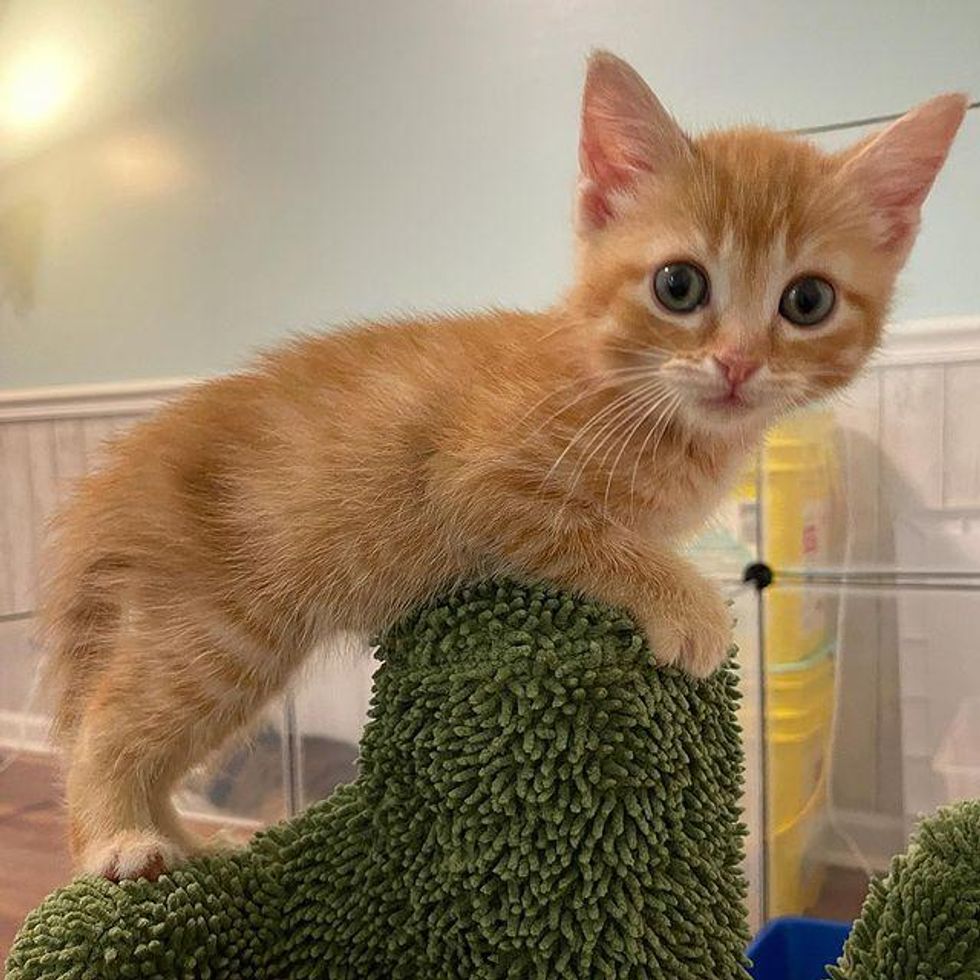 FlowerJennifer @newkittensontheblock
Bloom the tortie has a lot to say!

With painstaking care from their foster mom, the two sisters recovered nicely from some stomach issues and were ready to socialize with other cats. Jennifer had another foster named Blossom who was in need of a buddy.
They immediately hit it off and the trio started playing and wrestling with each other as if they had always been littermates. Blossom was the happiest she'd ever been now that she had friends to roughhouse with.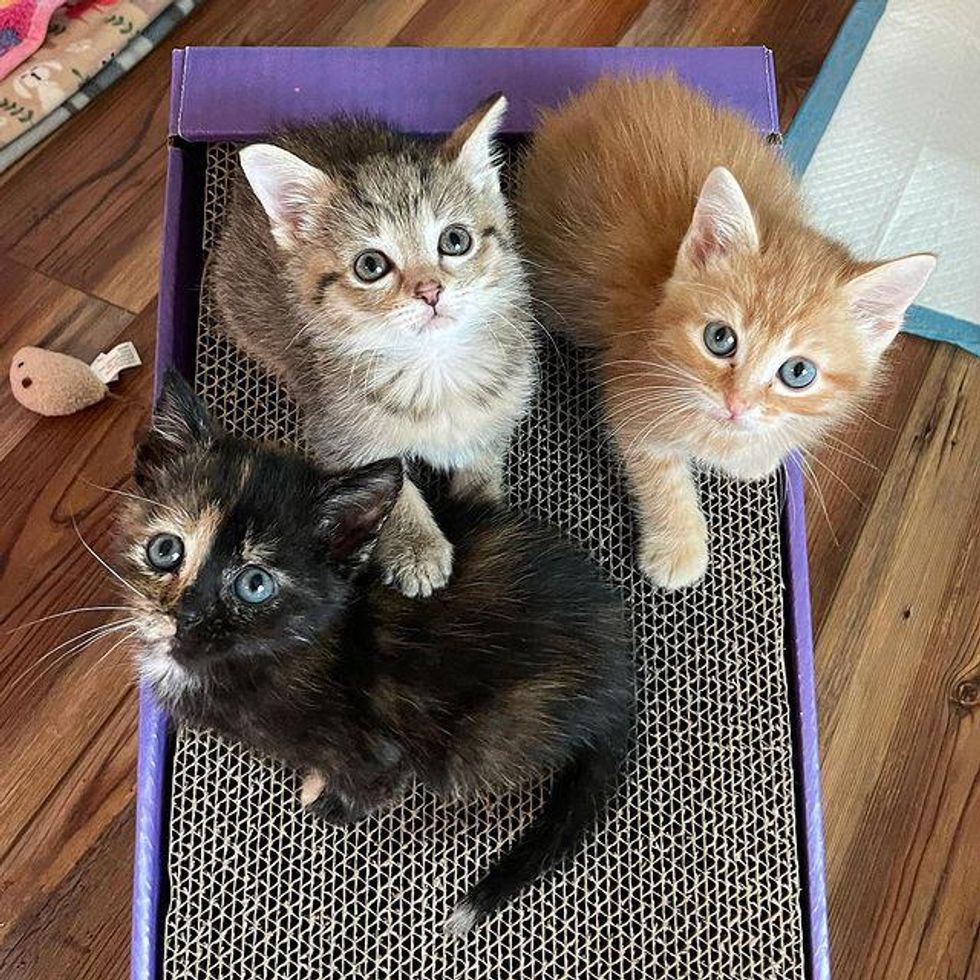 The sisters welcomed their new friend BlossomJennifer @newkittensontheblock
Jennifer introduced the kittens to her resident cats, Bear and Bodie, who have been great help to her every time she brings home fosters. They came in to give the kittens a brief meet-and-greet.

The ginger kitten immediately puffed up her fur, trying to appear as big as she possibly could, in an attempt to scare off the intruders.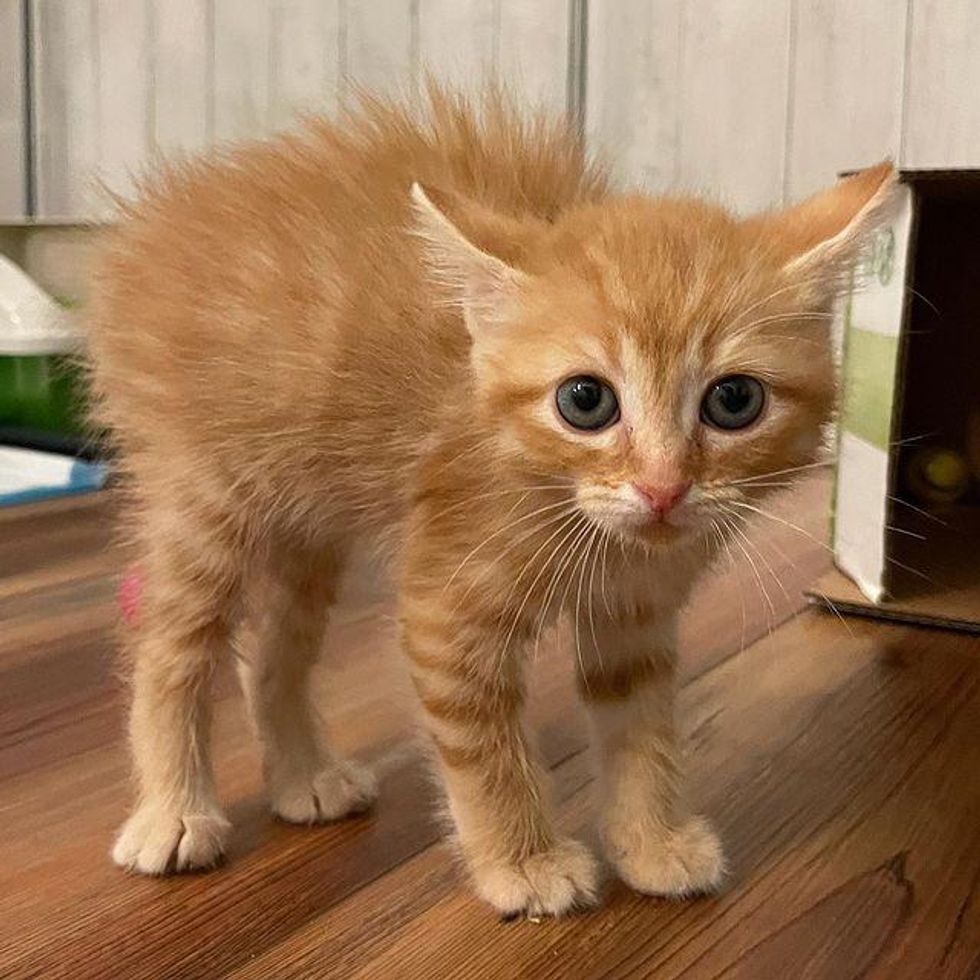 Flower puffed up when she met the resident catsJennifer @newkittensontheblock
The friendly older cats got the message and calmly walked away after a few sniffs around the pen.
"I let Bodie and Bear in the foster room for a brief visit. Flower was not pleased and ran them both off," Jennifer wrote.

A few days later, Flower had a change of mind and decided that Bear the cat wasn't so bad after all. She went up to him for some snuggles and nose kisses.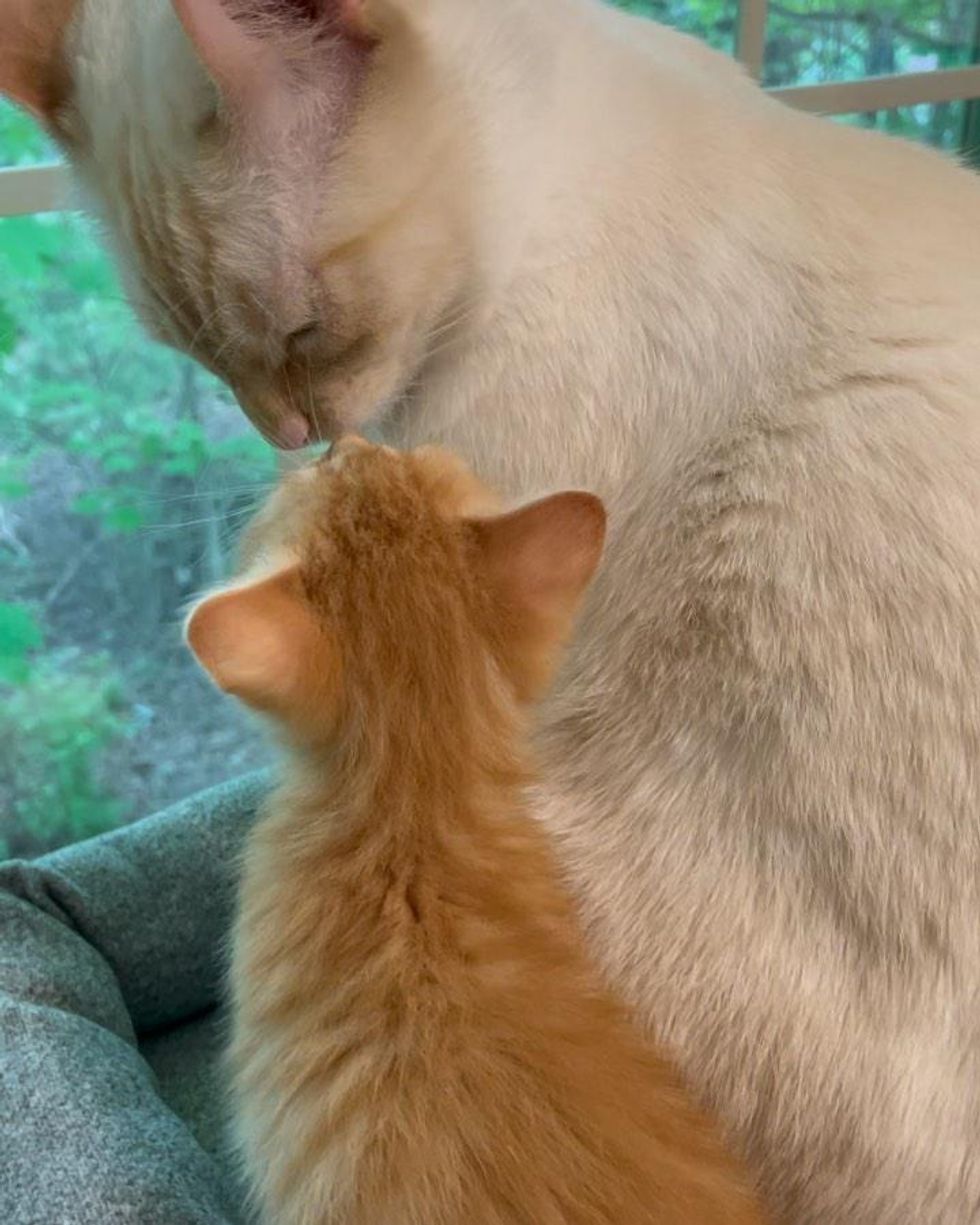 Flower gave Bear a kiss on the noseJennifer @newkittensontheblock
The two feline sisters are packed with attitude. They are growing by leaps and bounds and ruling the roost in their foster room.

"These two are getting nice and chonky! They've rebounded beautifully since starting the new medication, each gaining about a half pound since then," Jennifer wrote.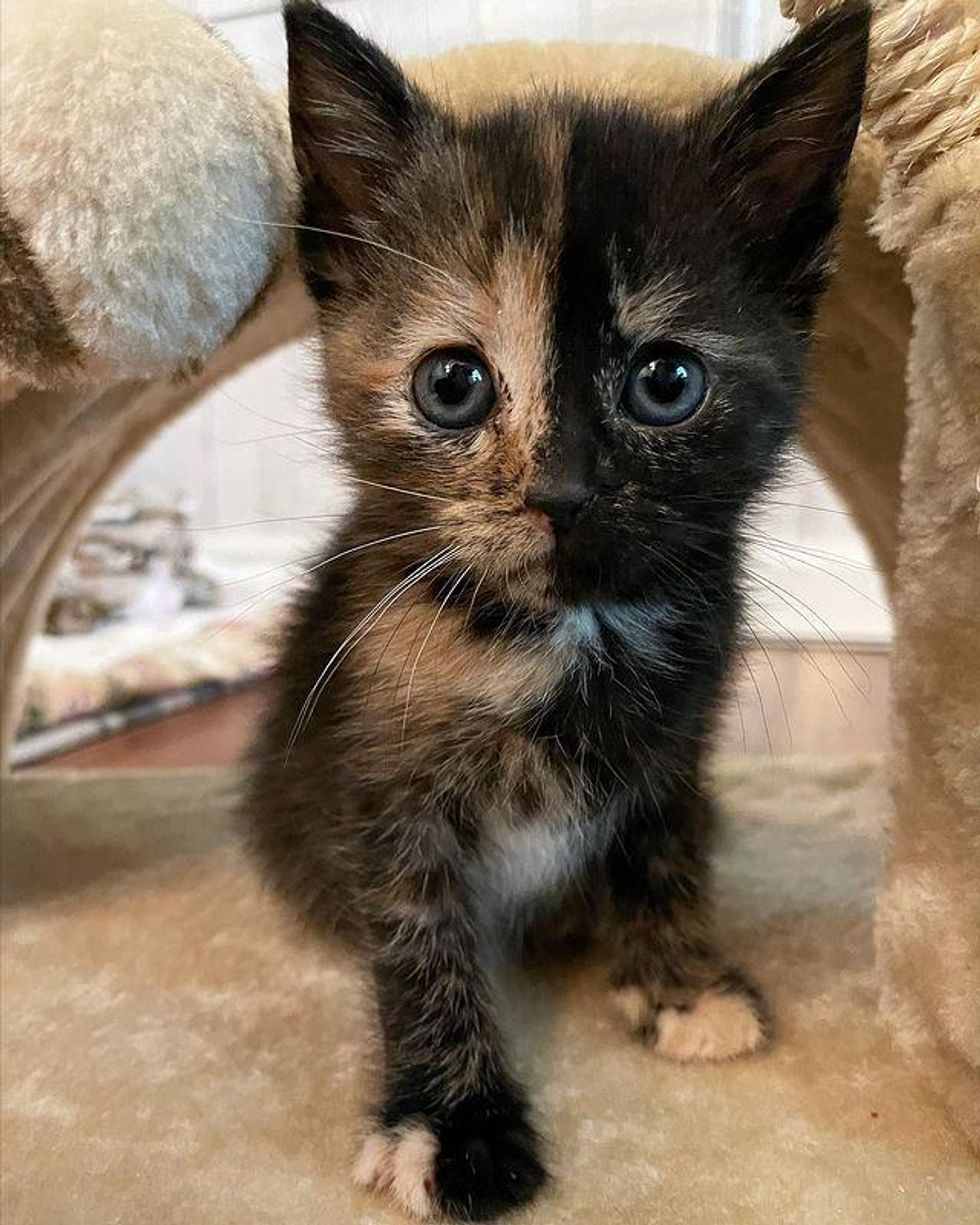 Jennifer @newkittensontheblock
In three more weeks, the kittens will be ready to find their happily ever after. As of now, they still have a lot of growing to do and feline skills to hone.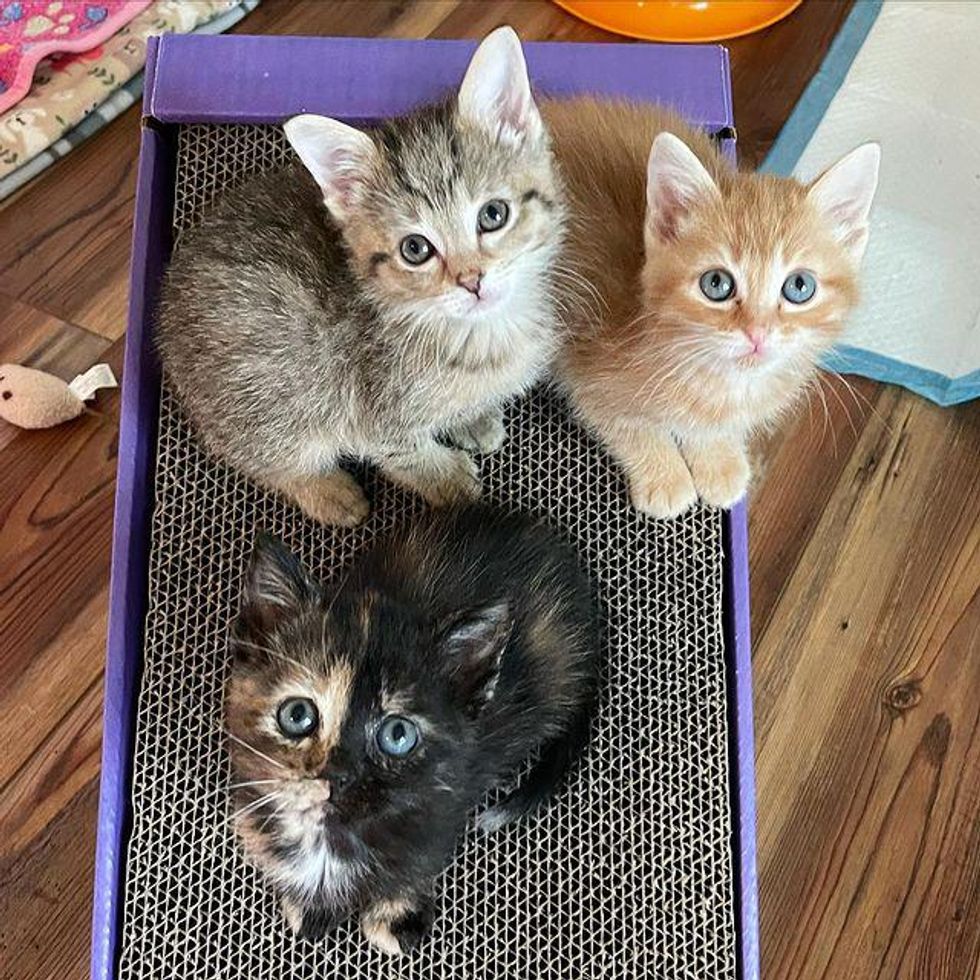 Jennifer @newkittensontheblock
Share this story with your friends. Follow the kittens and Jennifer's fosters on Instagram @newkittensontheblock.
Related story: Pint-sized Kitten Has Her Dream Come True with New Sisters After Being Found Alone Outside