CATStyle Blog
Come on board and write about your funny cat and share your stories with all the other cat lovers.
2 minutes reading time
(431 words)
Man Found Kitten Near the Woods When He Heard His Cries - He Rushed to Save Him
A tiny kitten's life was turned around when a man heard his cries and got him help in the nick of time.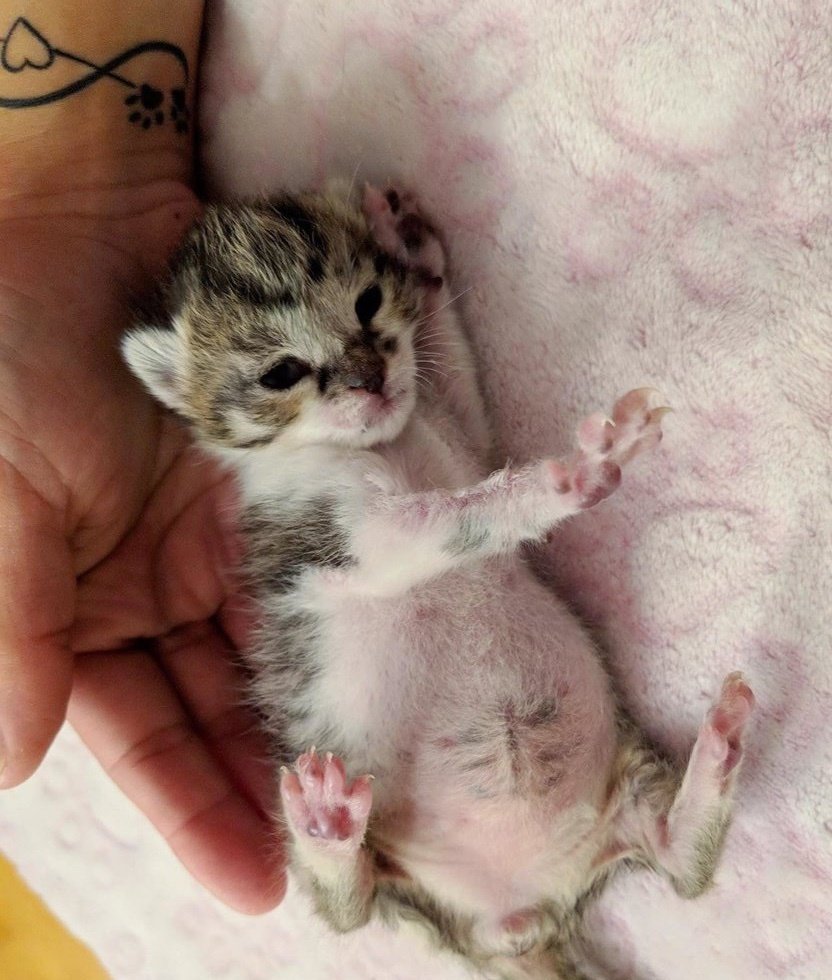 Chatons Orphelins Montréal
The kitten was just one day old when he was found abandoned at a farm near the woods in Montreal, Canada. He couldn't see or hear and was cold to the touch. Despite being very frail, he used everything he had got to scream for help, which eventually led to his rescue.

The man couldn't find his cat mother or other kittens in the area. He then contacted a veterinary technician, Jessica, who also volunteers for Chatons Orphelins Montréal, and pleaded for her help.
Jessica took the palm-sized kitten into her care and immediately started emergency feedings, one drop at a time, while slowly warming him up. At just 86 grams, the kitten was dehydrated and underweight.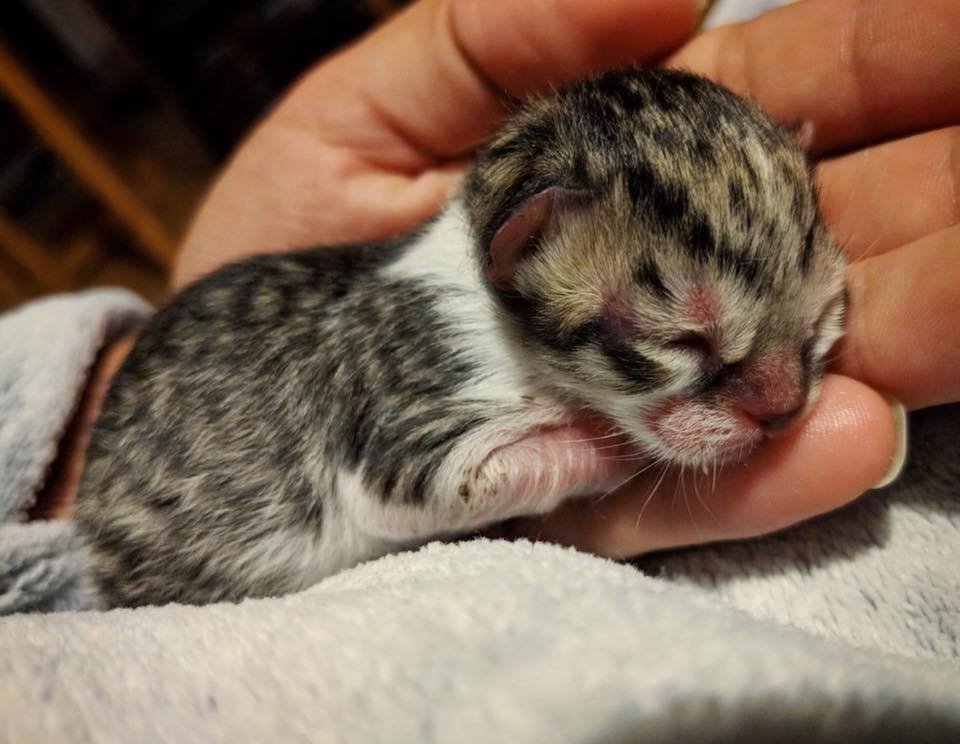 Chatons Orphelins Montréal
Despite all the odds against the kitten, Jessica was determined to save him. They named him Woody as he was discovered near the woods.

Jessica and another vet tech took turns to feed the kitten every two hours. As soon as he smelled the kitten formula, he latched right on and suckled down every drop of the food like a champ.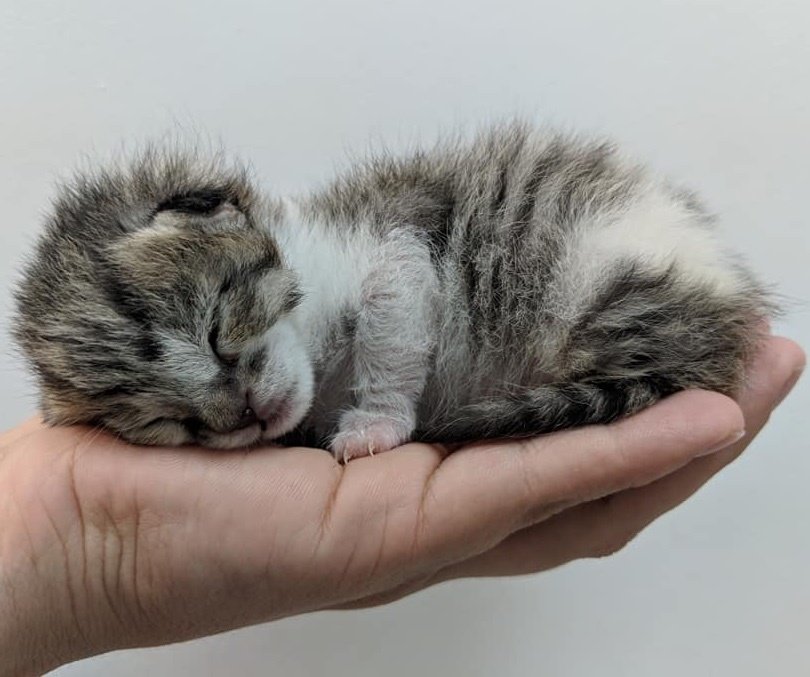 Chatons Orphelins Montréal
In less than a week, Woody doubled his weight and was finally out of the "woods."

They placed him in a loving home with a foster volunteer, and Woody immediately bonded with her. "He would follow his foster mom everywhere around the house," the rescue told Love Meow.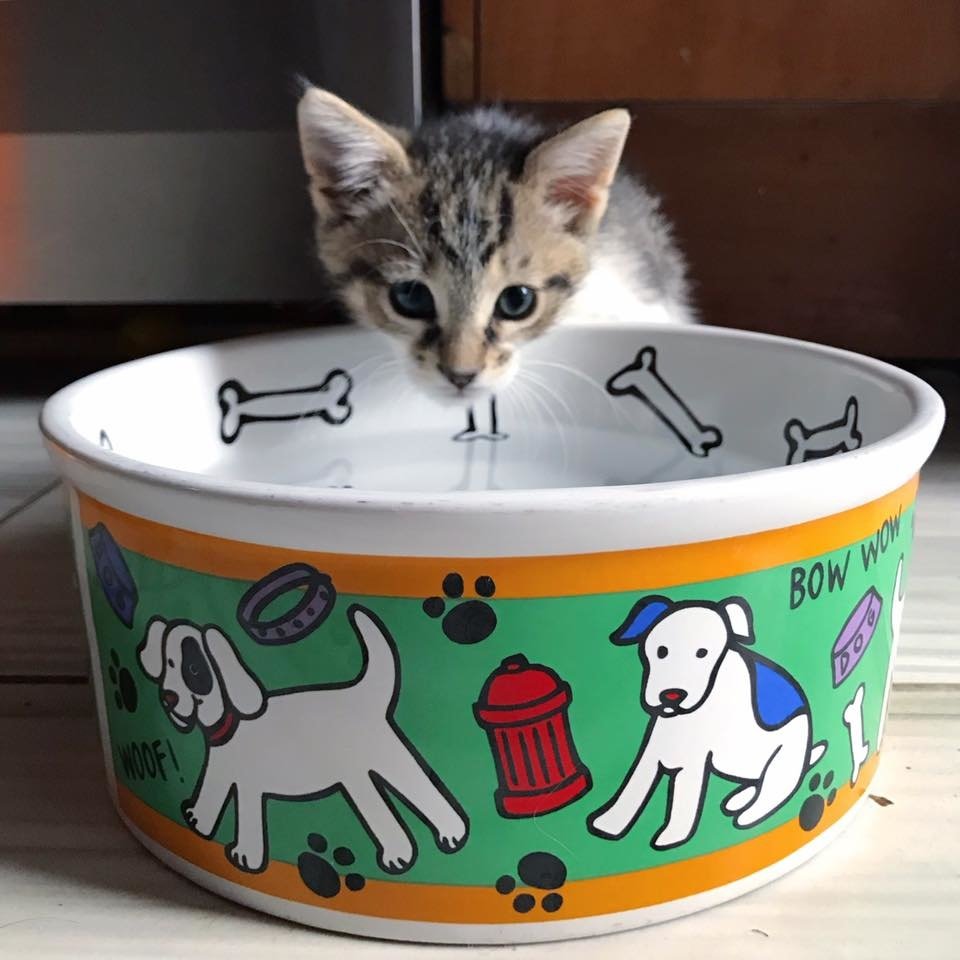 Chatons Orphelins Montréal
"He loves being held and cuddled, and he likes to nap on our shoulder if we are on the computer."

Over the next few weeks, he grew by leaps and bounds and was no longer that frail little kitten.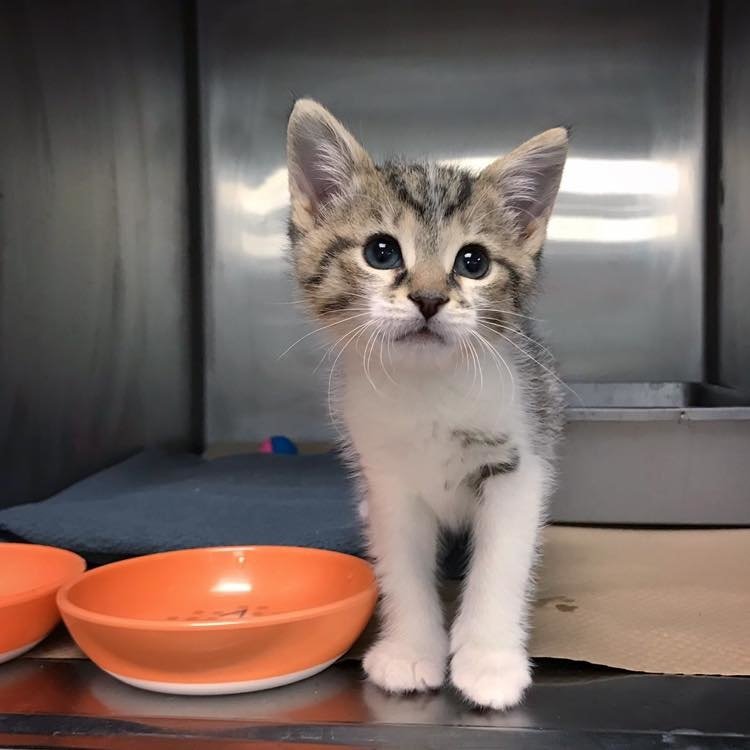 Chatons Orphelins Montréal
"Woody loves everyone, human and furry kind. He adapts well to change and is very easy-going."
(Scroll down for video)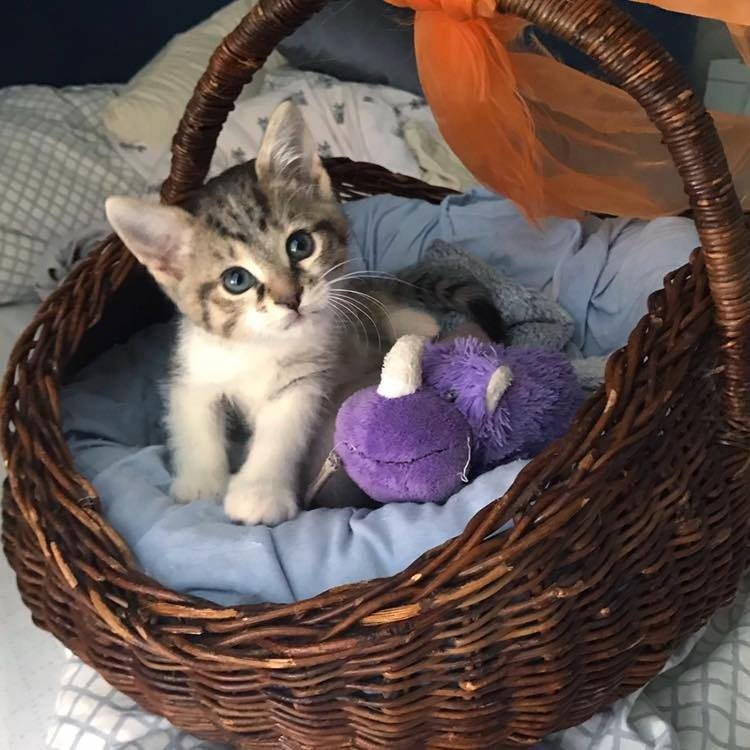 Chatons Orphelins Montréal
"He loves asking for attention and can climb anything that he wants to. He like cuddles and is often seen curled up in his human's arms but gets distracted easily by anything that moves."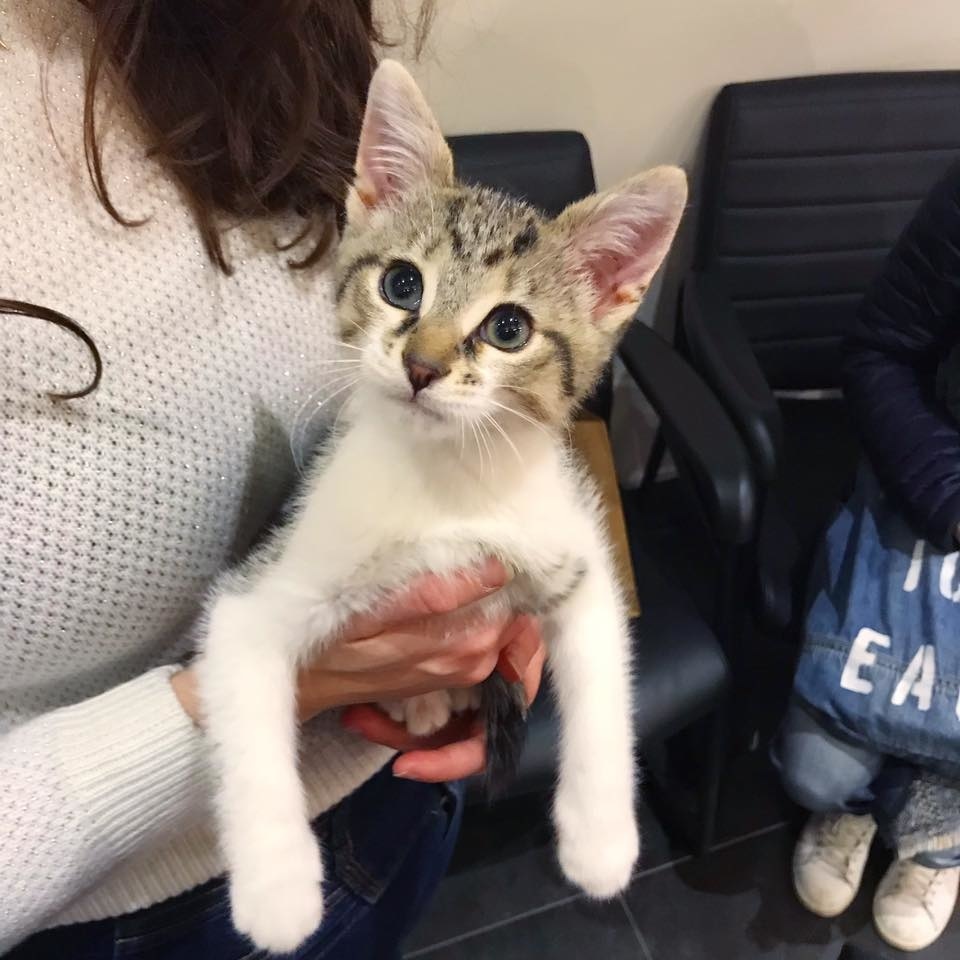 Chatons Orphelins Montréal
Now, at 11 weeks old, Woody has really blossomed and is ready to look for his forever home.

"This little guy came to us at just one day old. He was very tiny and fragile, but he never gave up," the rescue said. "He is a little miracle."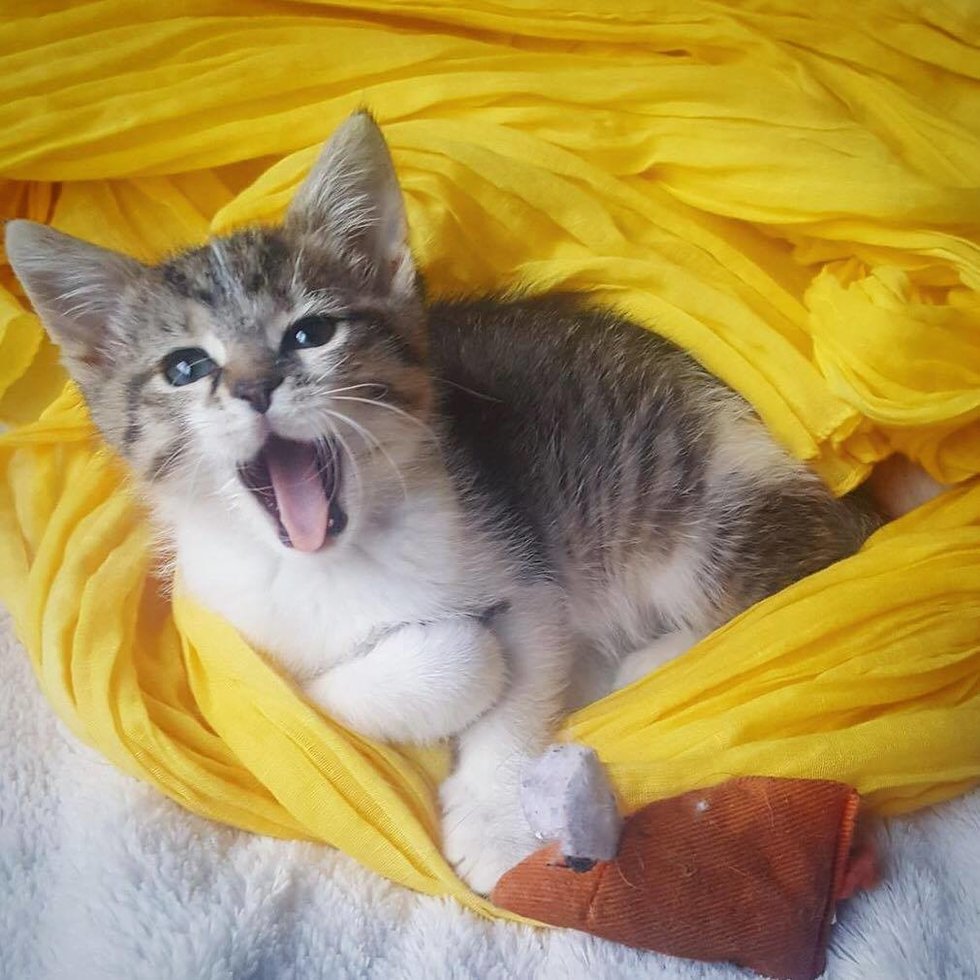 Chatons Orphelins Montréal
Follow Woody and other kitties at Chatons Orphelins Montréal on Facebook.
Watch Woody's rescue journey in this video:
Share this story with your friends.

Related story: Tiny Ginger Kitten Found in Woods Without a Mom, now 2 Years Later
Original author: Amy Bojo
How do you feel about this post?
Stay Informed
When you subscribe to the blog, we will send you an e-mail when there are new updates on the site so you wouldn't miss them.
Comments
No comments made yet. Be the first to submit a comment