CATStyle Blog
Come on board and write about your funny cat and share your stories with all the other cat lovers.
3 minutes reading time
(513 words)
Man Gives Grumpy Shelter Cat Cuddles and Helps Her Find Love Again
A 12-year-old cat named Roxanne had a rough life before she was rescued. She was very unhappy and shut down until a man came to visit her.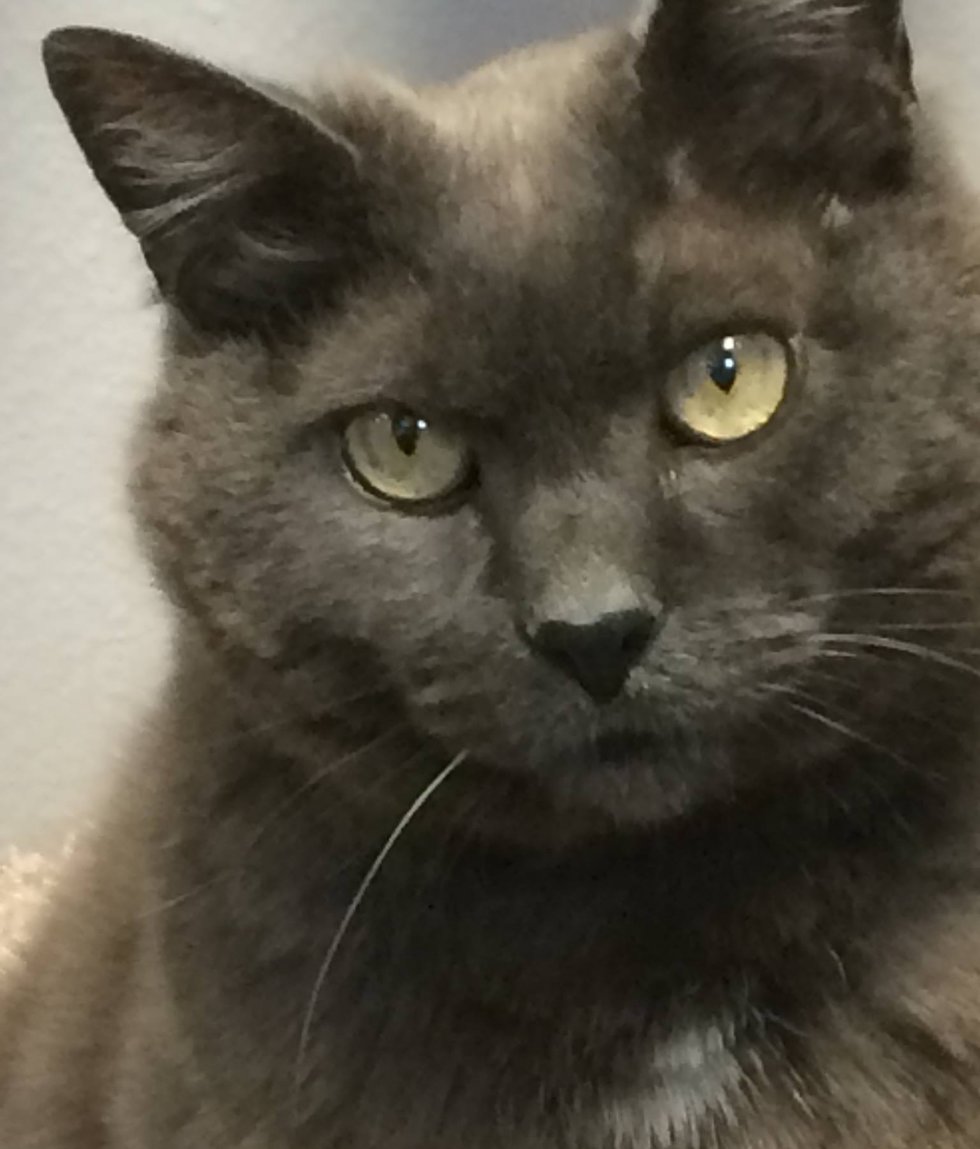 Purrfect Pals
Roxanne was found as a stray in distress and taken to a public shelter, where they discovered that she had ingested a rock and needed life-saving surgery to remove the foreign object from her stomach.

"After she was recovered and had been there a few months, they made the decision to transfer Roxanne to Purrfect Pals (in Arlington, Washington), where she would have all the time she needs to find a new, forever home," Purrfect Pals shared with Love Meow.
When Roxanne arrived, she was very shy and not fond of others cats. She kept herself alone, away from everyone. "This poor girl just hates being in the adoption room with other cats, so she has been a hissy, swatty, unhappy kitty most of the time she's been with us."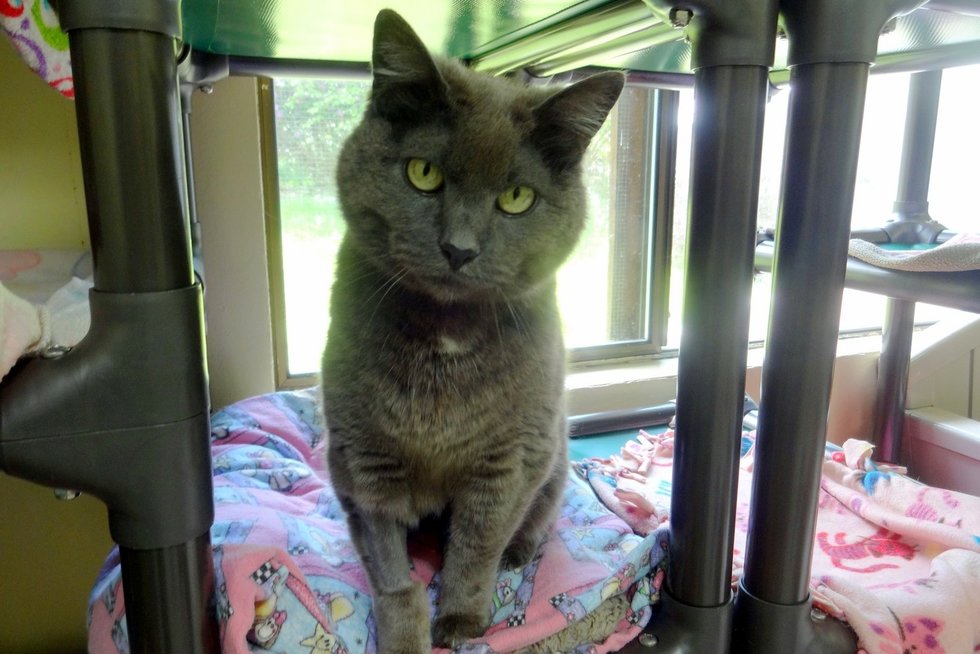 Purrfect Pals
While other cats went to their new homes, one by one, Roxanne found herself overlooked as no one got to see her true colors.

A few weeks ago, John, who fosters for Purrfect Pals, came to visit Roxanne. He sat down next to her. After a minute of adrenaline fueled fight-or-flight time, Roxanne decided to stay as she realized that he meant no harm.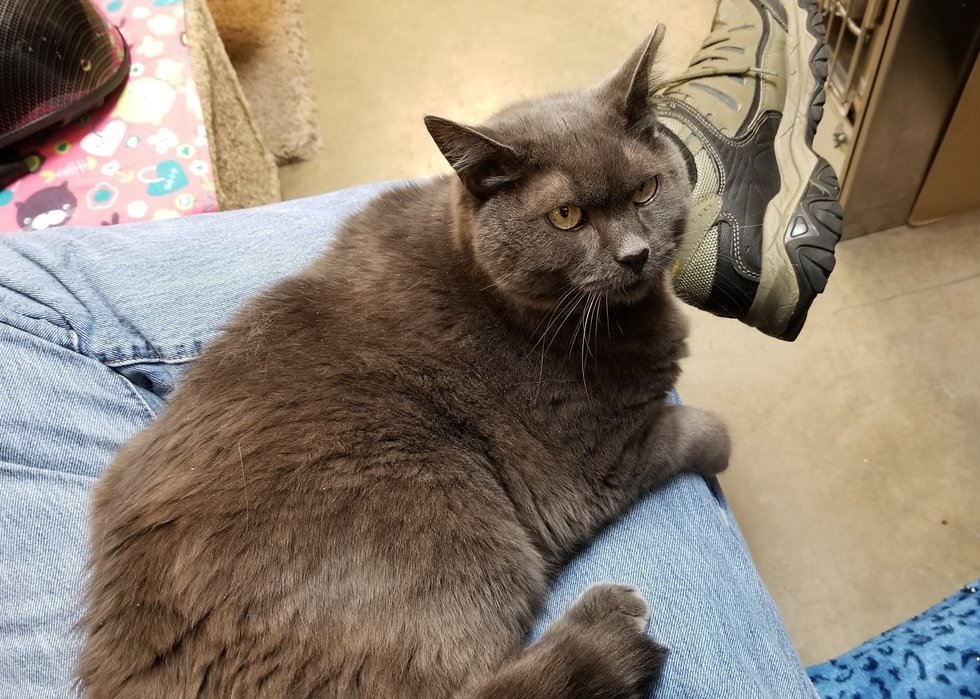 Purrfect Pals
Once she was calm, John began to pet her and was instantly met with the loudest purrs. Roxanne the grumpy cat turned into a love-bug in a matter of seconds. She even went in for more cheek scritches and didn't want it to stop.

"Roxanne is pretty shut down when left alone but if you go slowly, you can scritch her cheek and she'll melt like butter," John said.
The sweet girl crawled into his lap and purred up a storm.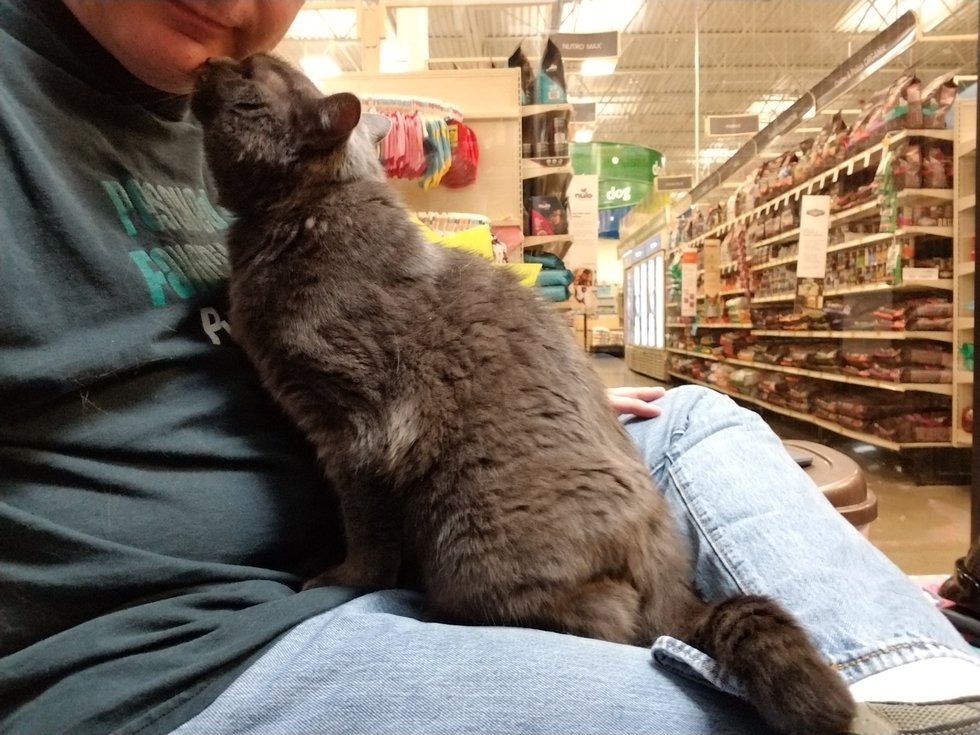 Purrfect Pals
Roxanne spent a lot of time with her new friend that day and was the happiest she had been in a while. "We got to see her true colors when she cuddled up with John and declared life was good," Purrfect Pals added.

Knowing that Roxanne thrives in a household where she can be the only cat, John (who has several cats at home) hopes someone special can give this sweet girl a home of her own.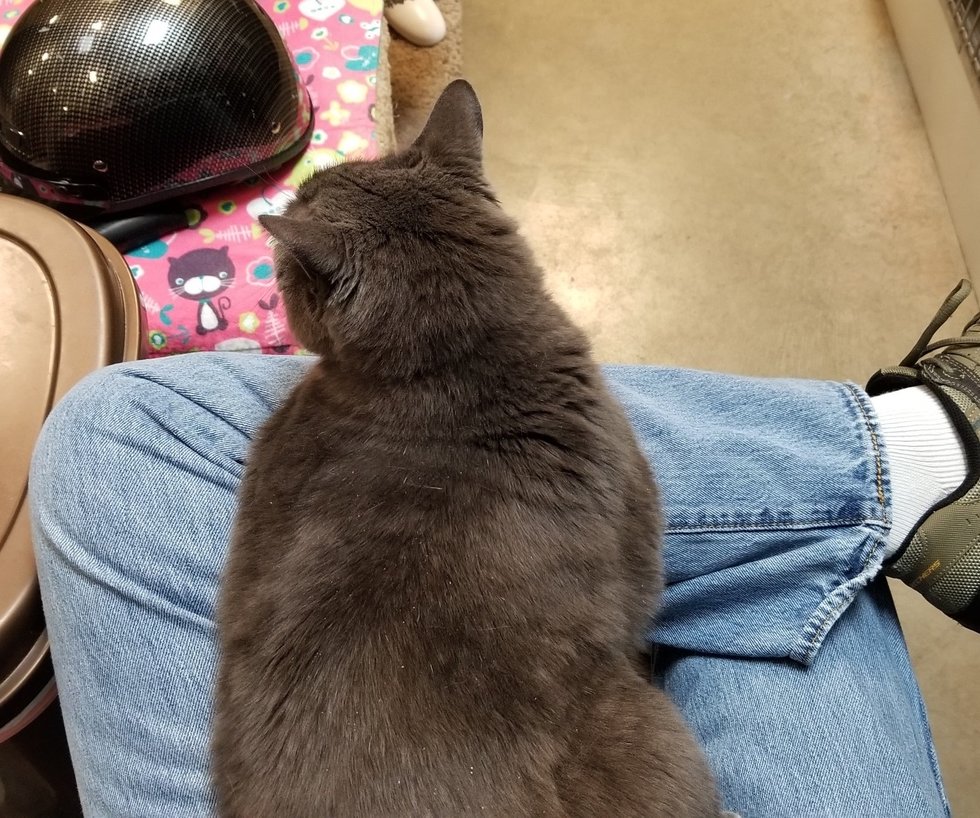 Purrfect Pals
"This slate-gray 12 year-old girl with the tiny 'charm' of white fur on her chest is hesitant with new people and situations but once she feels safe, she loves your attention," Purrfect Pals said.

"She enjoys it when you coo or baby talk to her and she likes being brushed. Roxanne is a darling older lady seeking a safe harbor with someone to love and cherish her."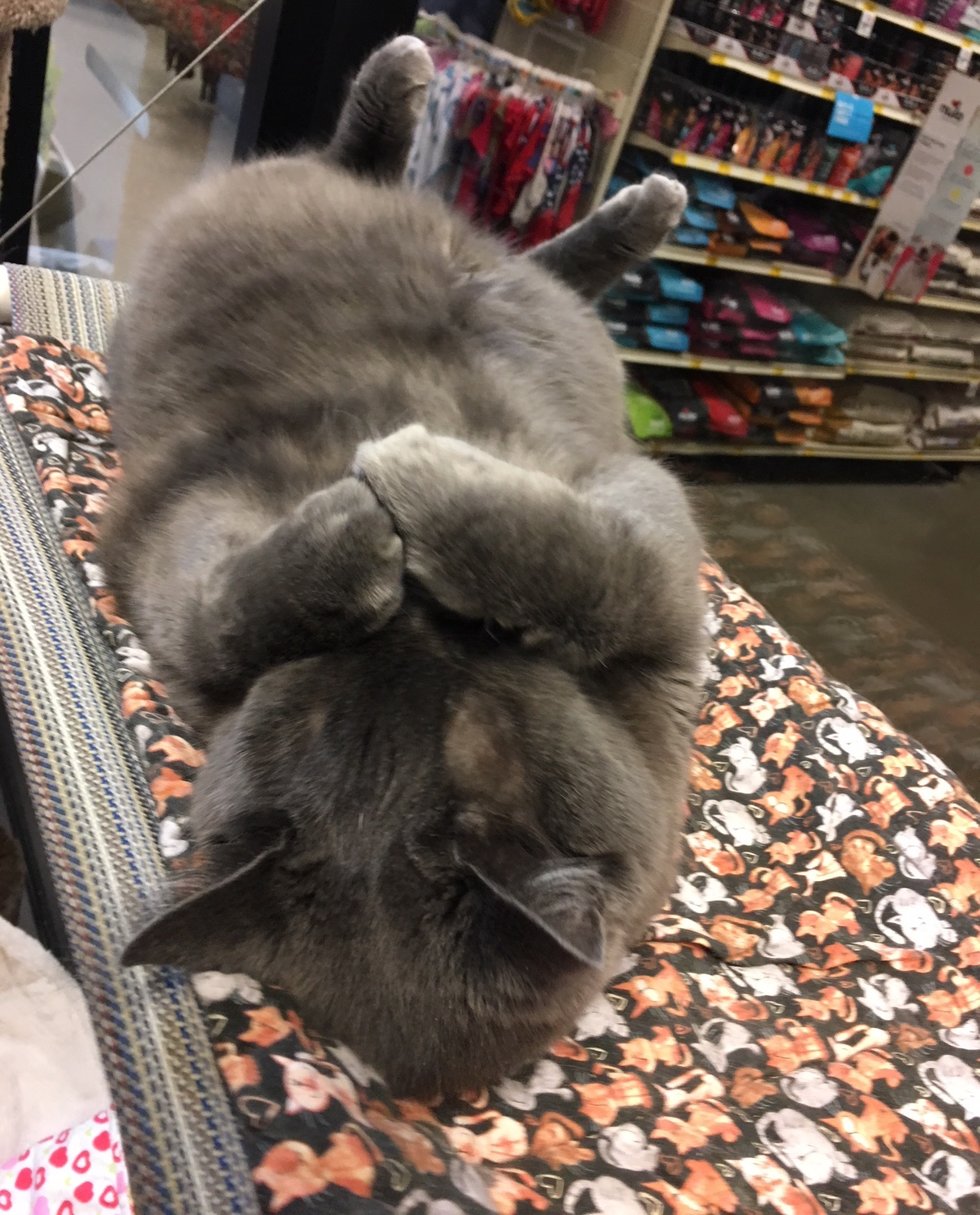 Purrfect Pals
After more than a decade, Roxanne is now safe and healthy, waiting for the right person to take her home and spend her golden years with.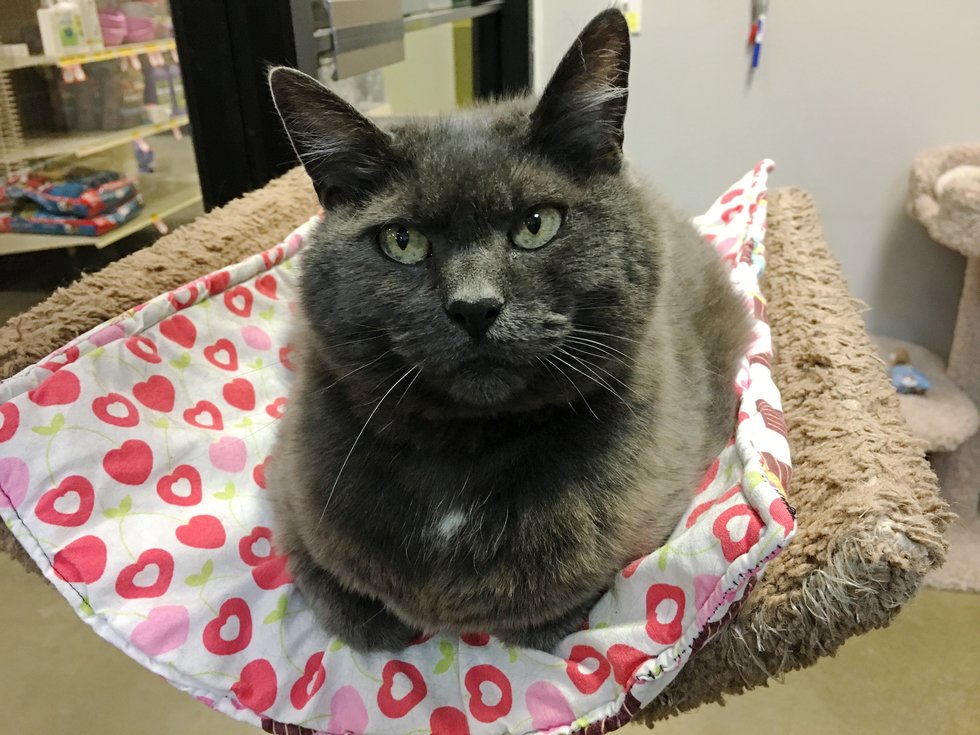 Purrfect Pals
Share this story with your friends. If you are interested in adopting Roxanne (at Purrfect Pals' Arlington Shelter), click here for more info. Follow Purrfect Pals on Facebook.

Related story: Shelter Cat Waited Months for Home, Hops on Man's Lap and Won't Let Him Go
Original author: Amy Bojo
How do you feel about this post?
Stay Informed
When you subscribe to the blog, we will send you an e-mail when there are new updates on the site so you wouldn't miss them.
Comments
No comments made yet. Be the first to submit a comment