CATStyle Blog
Come on board and write about your funny cat and share your stories with all the other cat lovers.
3 minutes reading time
(553 words)
Man Has Best Job Where He Saves Cats and Kittens and Gives the "Unadoptable" a Chance at a Better Life.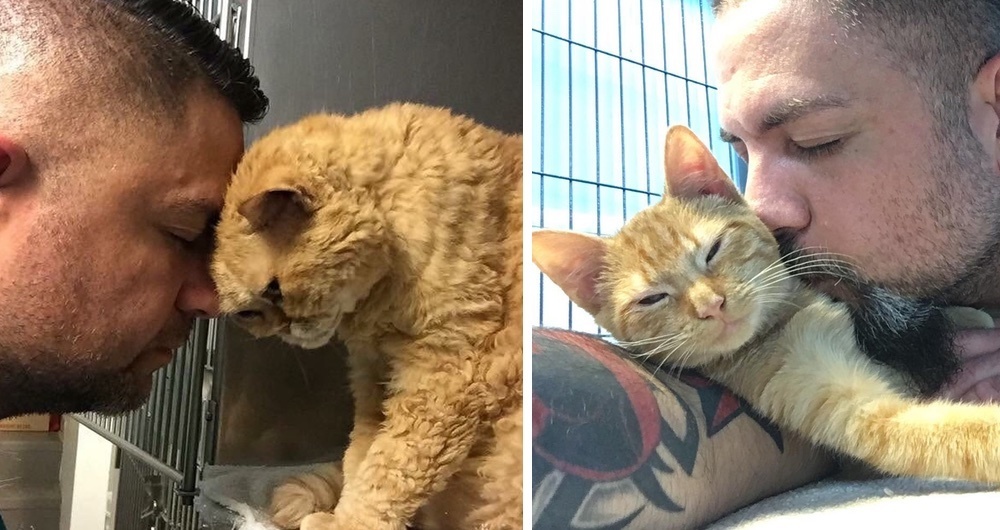 This cat guy has a job that he loves - he gets to save lives of cats and kittens and help them heal with cuddles and love.
Meet Gill the cat guy!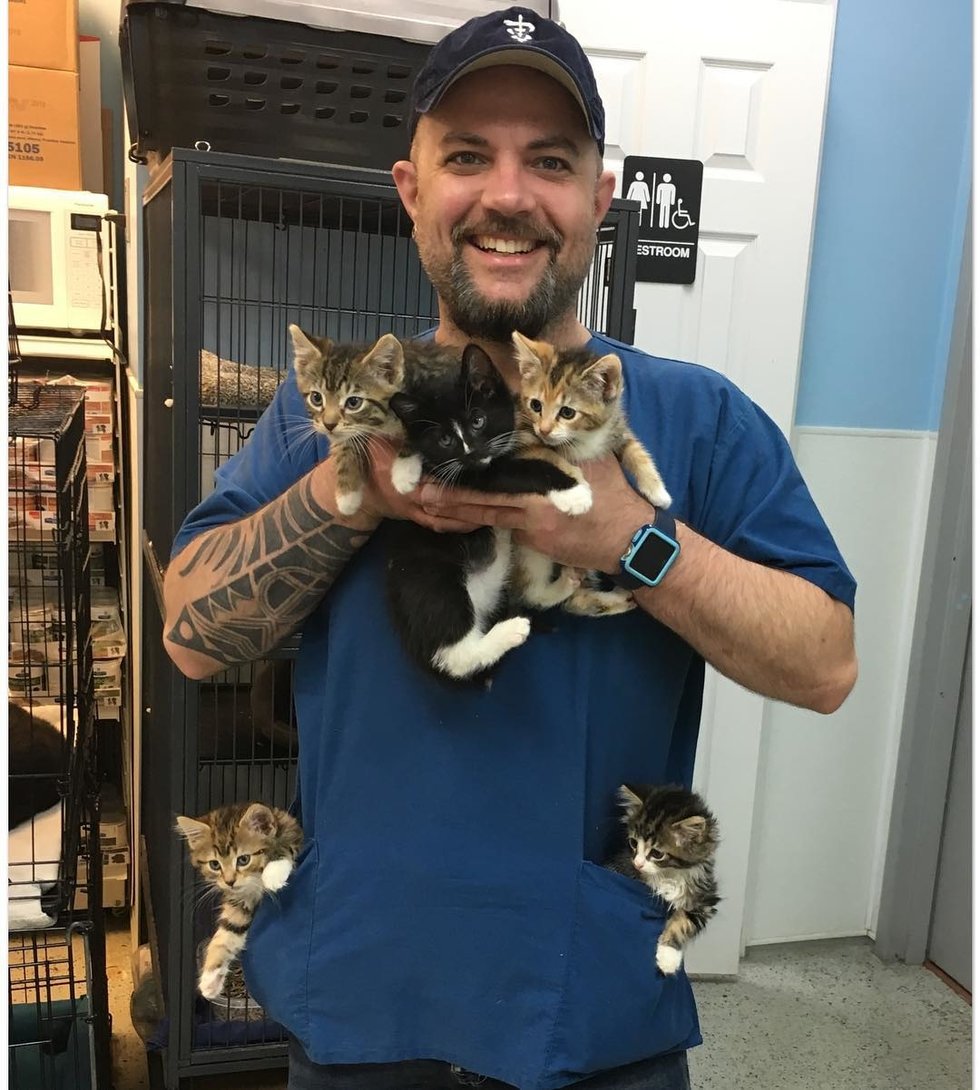 Gill Nunes @catfixerny
Gill Nunes, a vet tech based in New York (originally from Rio de Janeiro, Brazil), loves animals with a passion. He's cared for countless cats and kittens that have come through the door at his veterinary clinics.
He provides feline patients the medical attention they need and plenty of TLC.

"As a child I've dreamed of becoming a Veterinarian and moving to NYC. So one day I decided it was time to drop everything and follow my dreams," Gill told Love Meow . "I arrived at JFK Airport 17 years ago with little money and big dreams."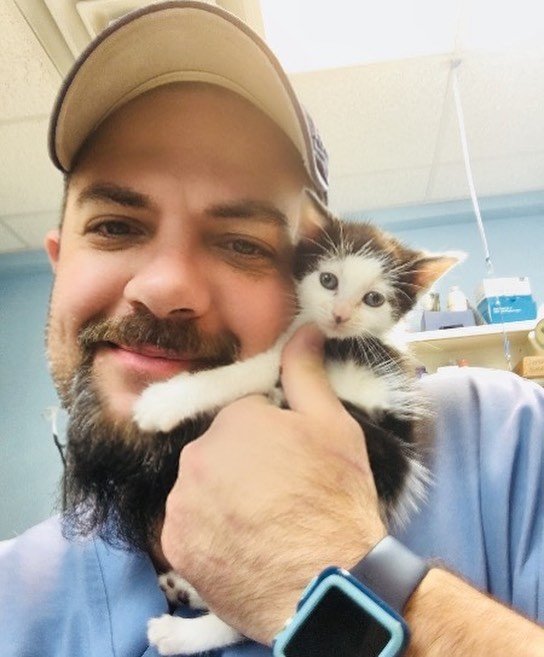 Gill Nunes @catfixerny
A year later, he got a job at a veterinary hospital as an assistant. He attended and graduated from a Veterinary Technician school and made his decision to work with Feline only clinics. Gill became an animal rescuer while managing two veterinary hospitals in New York.
Over the past 17 years, he has adopted 14 cats and four dogs.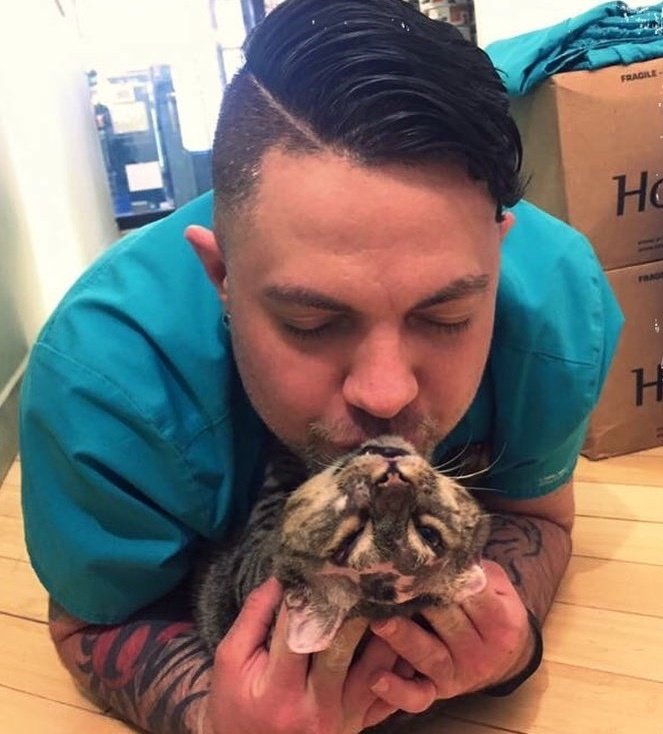 Gill Nunes @catfixerny
"Most of the animals you see on my Instagram are my own pets, patients or animals that I saved and nursed back to health to adopt out," Gill told Love Meow.
Cuddling with three feline patients after a long day of work.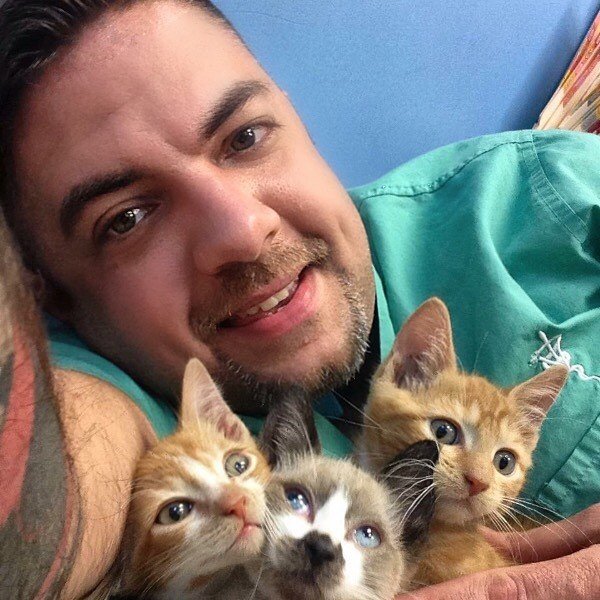 Gill Nunes @catfixerny
"Kelli was rescued by one of our clients. We treated him from his burns and he became our hospital pet. Eventually one of our clients fell in love with him and adopted him," Gill told Love Meow.
"I was very happy to know Kelli got a good home but at the same time sad to see him leave. I got attached to him because I was the one treating his wounds, his eyes. Kelli followed me around the hospital and always wanted me pick him up."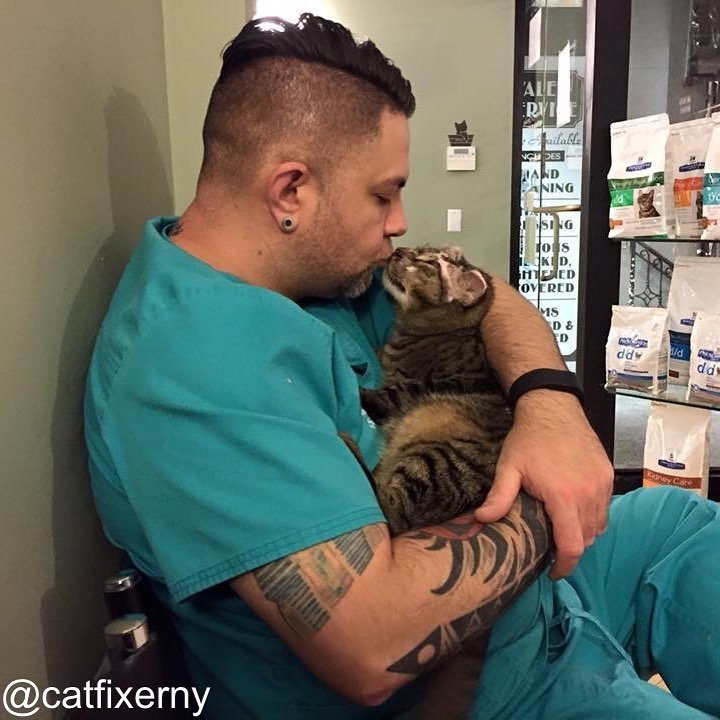 "The best part of being a Vet Tech is to be able to help save the animals and see them recover in front of your eyes," Gill told Love Meow.

"All my pets were saved from the verge of being euthanized because they were very sick or deemed 'unadoptable'."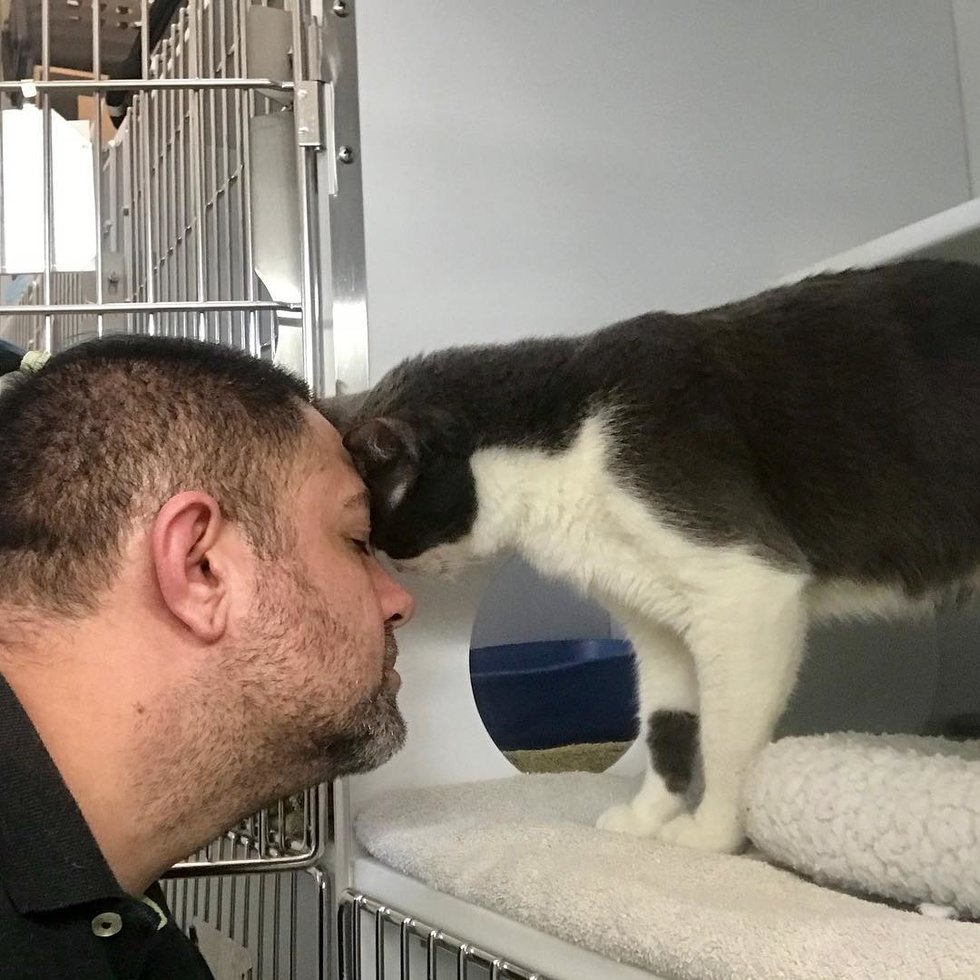 Gill Nunes @catfixerny
"Bonding with my buddy Crayons!"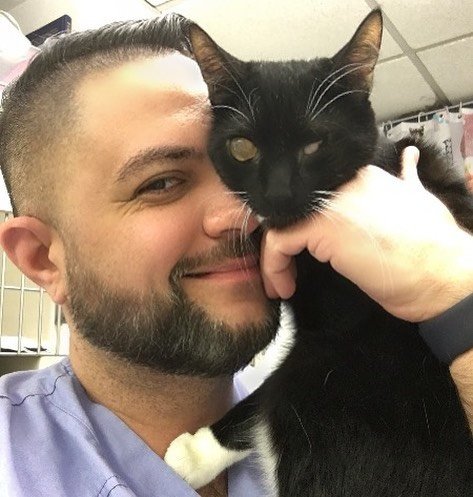 Gill Nunes @catfixerny
While working at the animal hospitals, he finds time to care for rescued cats in Rockaway.
"This is how my day begins!"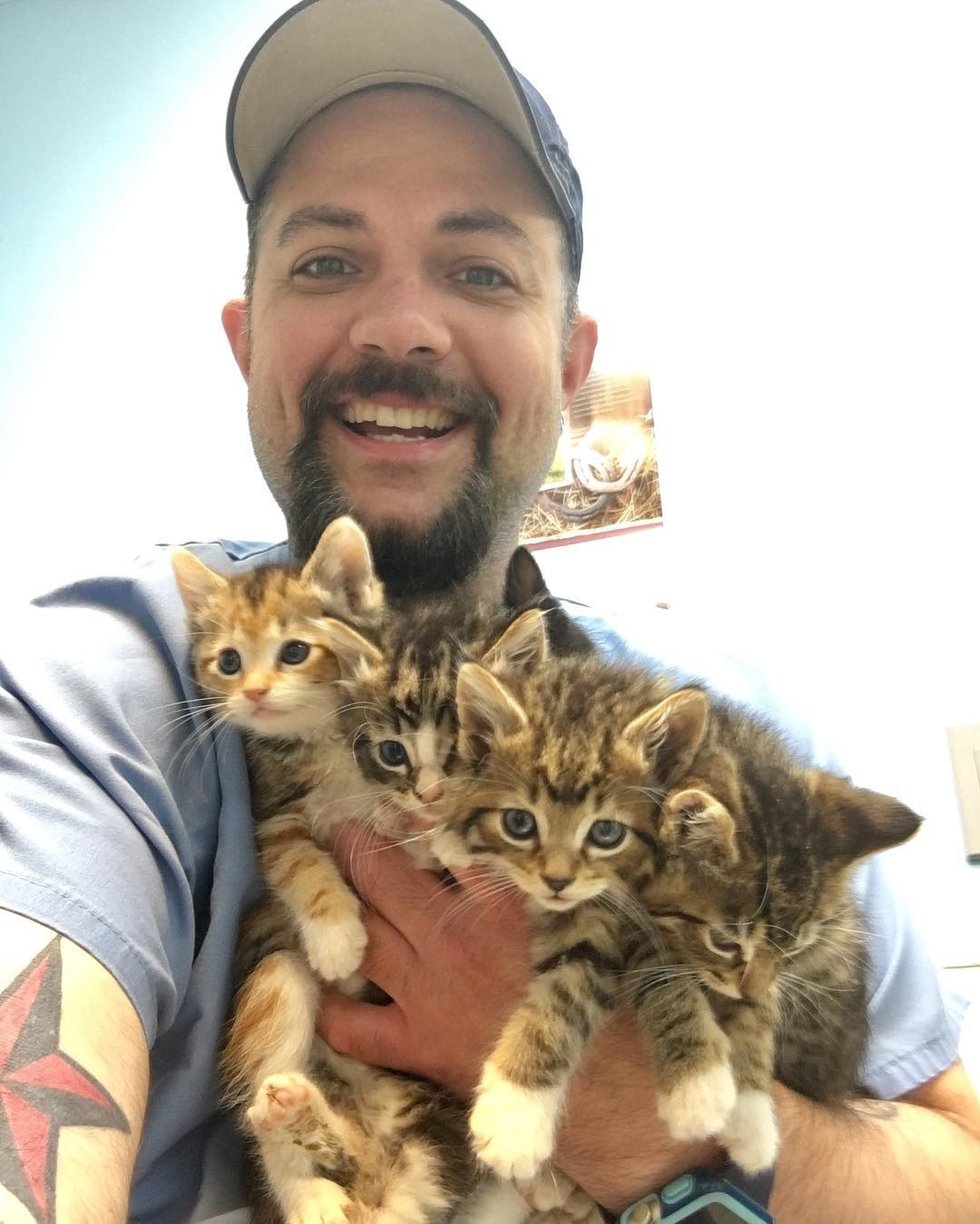 Gill Nunes @catfixerny
Giving a feline patient some much-needed love and cuddles.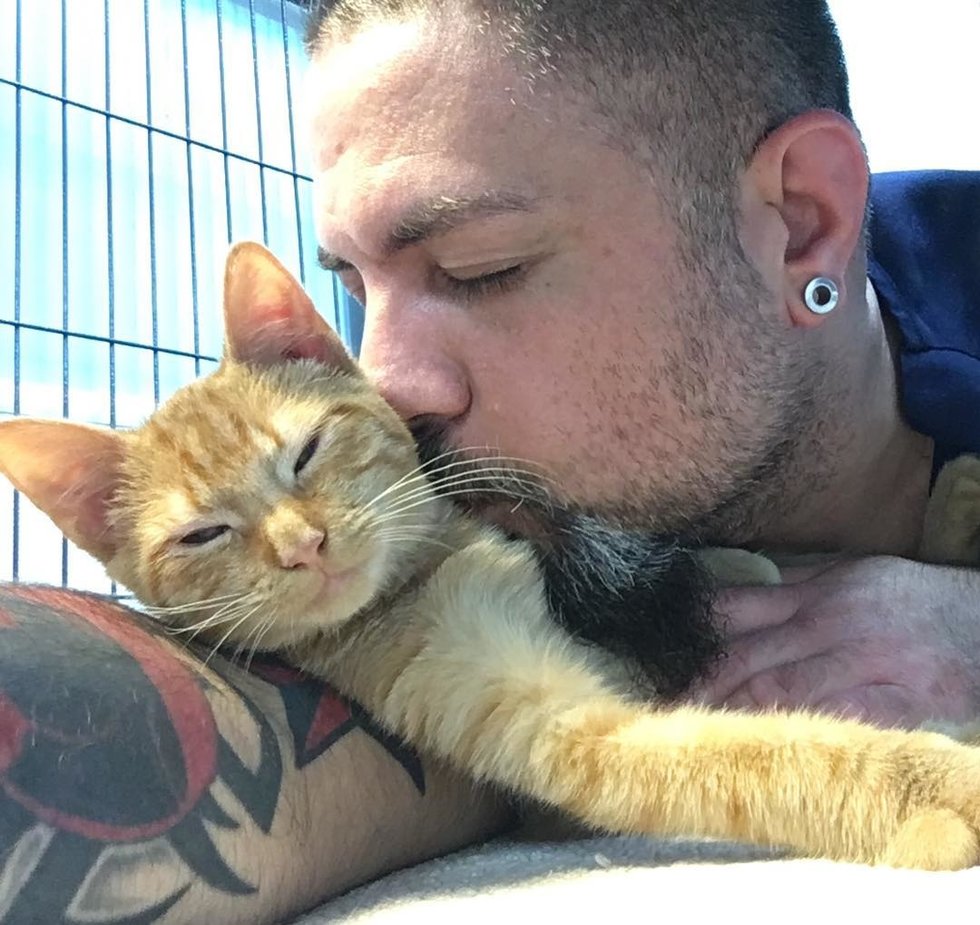 Gill Nunes @catfixerny
Getting a kitten all cleaned up with a gentle bath.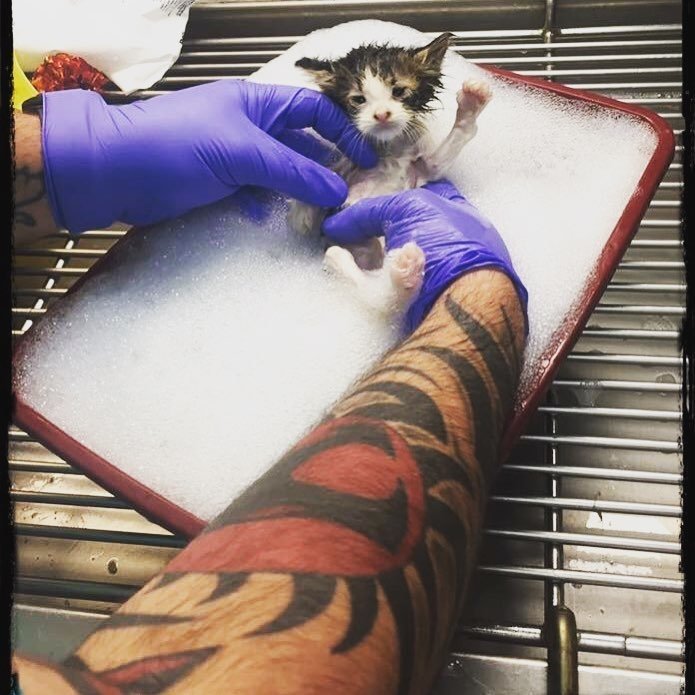 Gill Nunes @catfixerny
Helping a ginger cat heal with love and headbumps.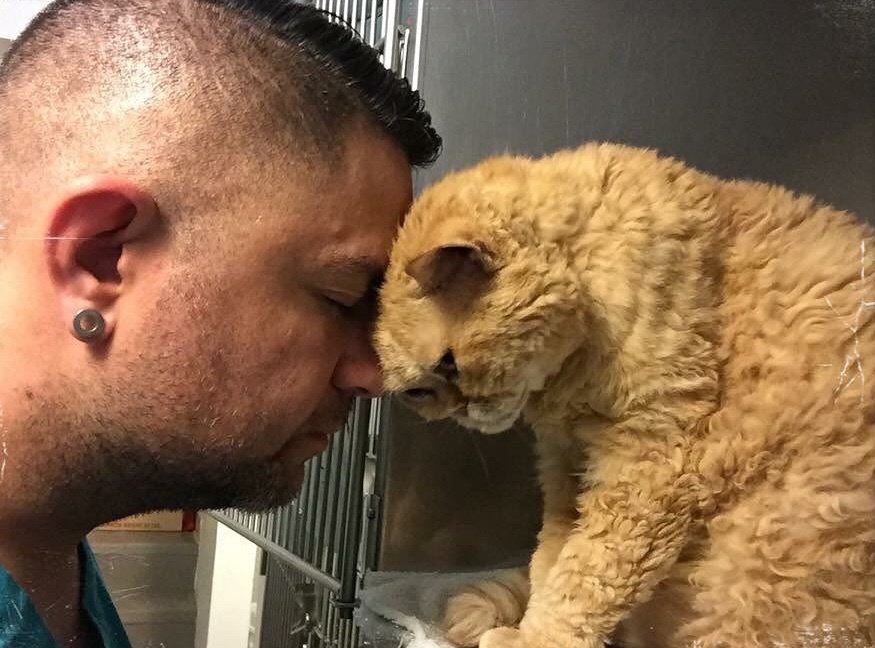 Gill Nunes @catfixerny
New patients coming in!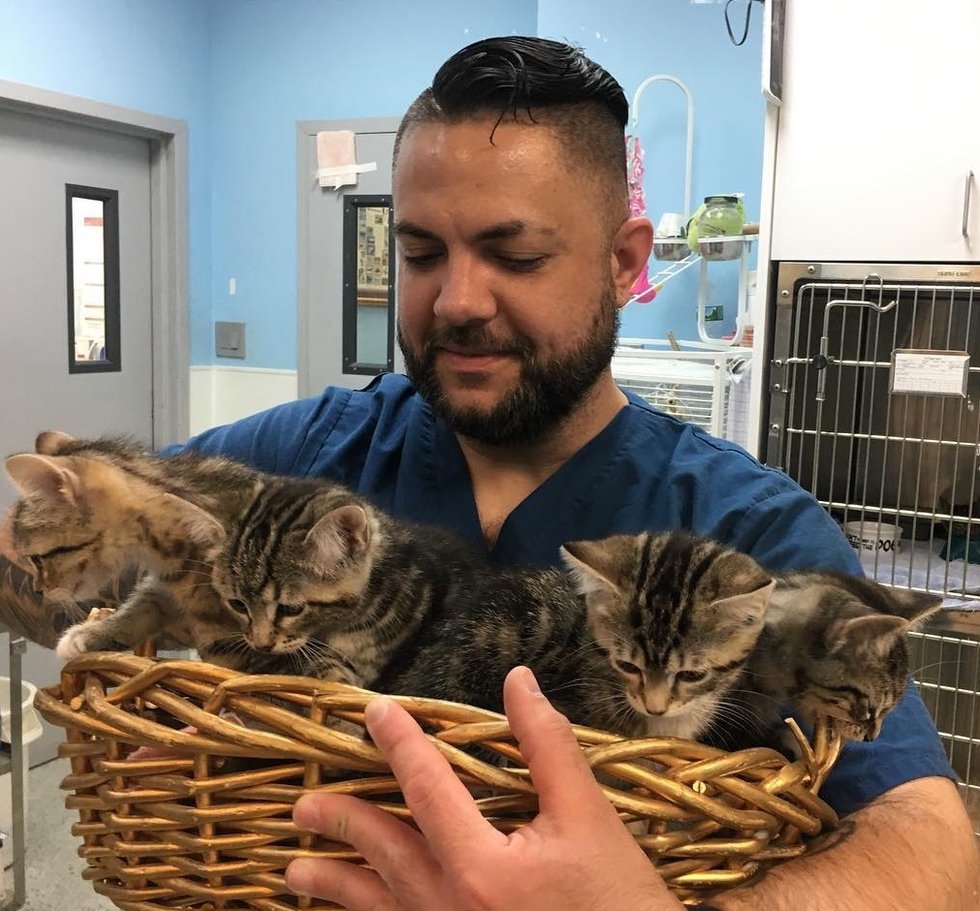 Gill Nunes @catfixerny
"Blindfolded by a cute kitten!"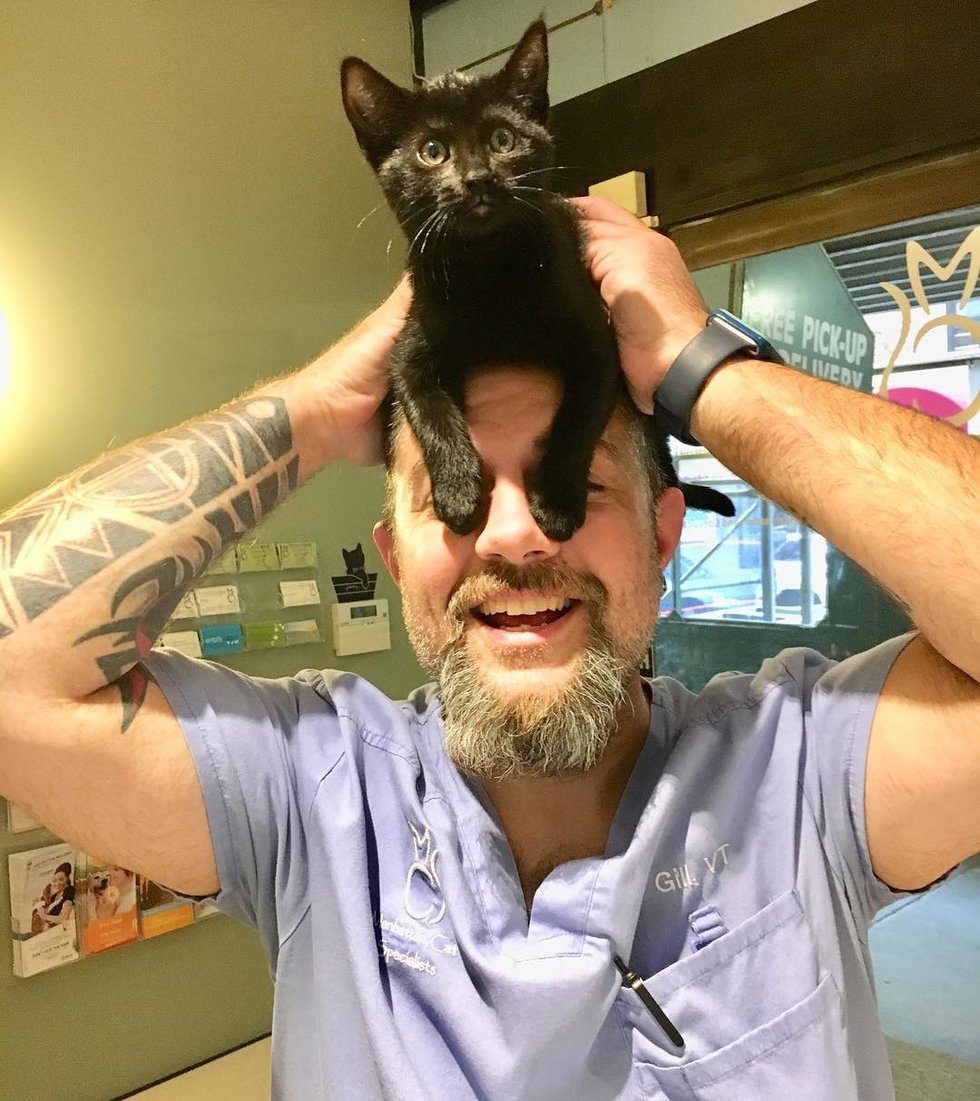 Gill Nunes @catfixerny
"I love what I do so much. It's so rewarding to see a cat bounce back from an illness, and be able to rub their face on mine as if to say, 'Thank you for helping me,'" Gill told Love Meow.
"This is everything to me."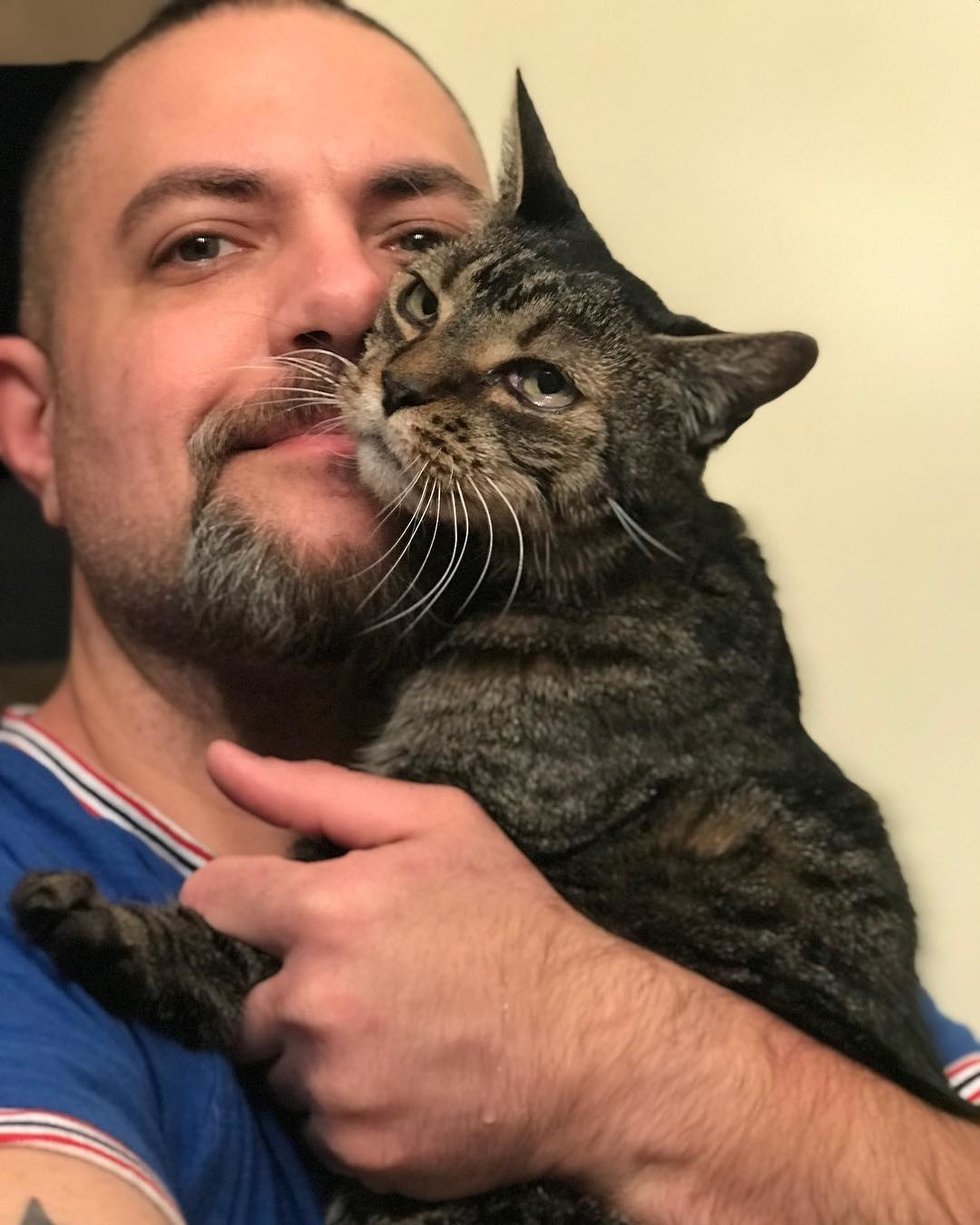 Gill Nunes @catfixerny
Share this story with your friends. Follow Gill and his feline friends on Instagram .
Related story: Man Who Saved Cat From Shelter Before Hurricane, Went to Adopt Another Kitty Who Survived the Storms
Original author: Amy Bojo
How do you feel about this post?
Stay Informed
When you subscribe to the blog, we will send you an e-mail when there are new updates on the site so you wouldn't miss them.
Comments
No comments made yet. Be the first to submit a comment