CATStyle Blog
Come on board and write about your funny cat and share your stories with all the other cat lovers.
3 minutes reading time
(560 words)
Man Saves Kitten Off Streets But Meowing Continues Until He Finds His Brother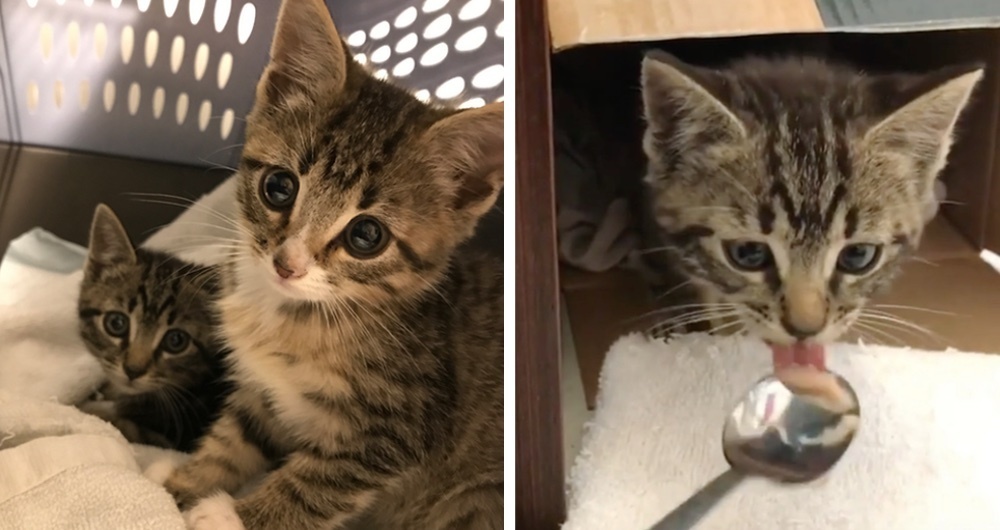 A man saved a crying kitten off the streets of Brooklyn, but the crying continued until he found his brother.
Early November, Will of Flatbush Cats , a TNR-focused cat rescue in Flatbush, Brooklyn, heard a little kitten meowing behind a trash can. It was some of the loudest cries he'd heard.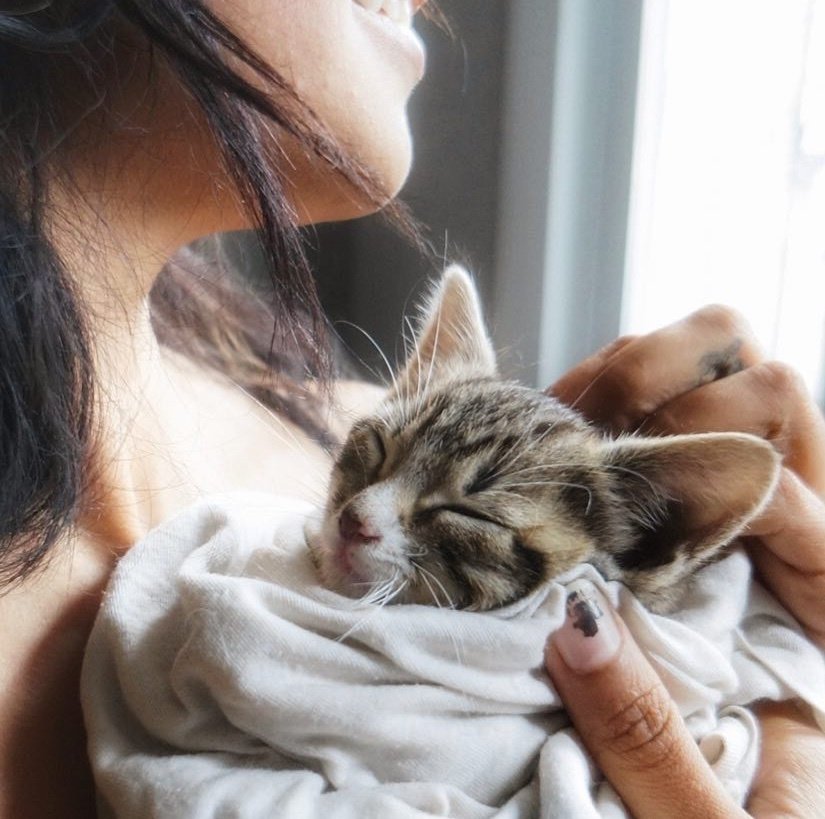 Flatbush Cats @flatbushcats
"He was howling at the top of his lungs from behind a trash can. You could hear him from a block away," Will shared with Love Meow .

They were already overloaded with rescue cats, but when they saw the kitten in need, they simply couldn't say no. They took him in and named him Sonny.
Will's partner, Divya, gave Sonny some much-needed cuddles after a bath.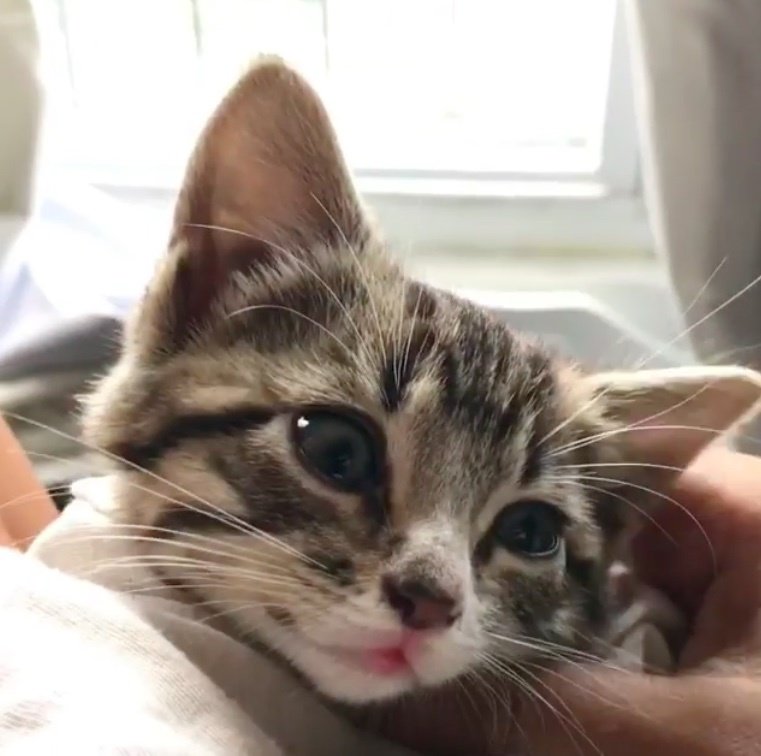 Flatbush Cats @flatbushcats
That was the moment when he began to purr. For the first time, he was warm and loved.

Just an hour earlier, he was crying alone behind a trash can, but now he was clean, flea-free, fed, and purring up a storm.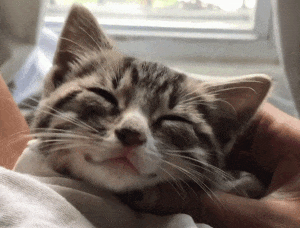 Flatbush Cats @flatbushcats
After they brought in the kitten, the crying kept going. Will went back to the same location and found another kitten hiding behind a fence. He looked a lot like Sonny - both tabbies and of the same age. Right away they knew that he was his brother.
Will gave the little one some food to coax him out. Once he got the tabby, he brought him to be reunited with his brother.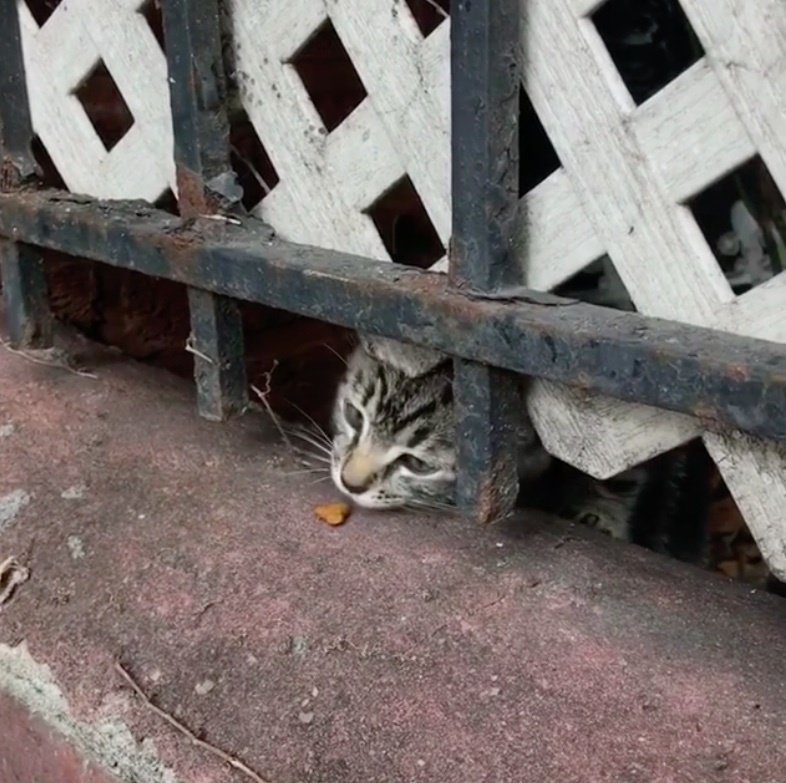 Flatbush Cats @flatbushcats
They named him Sal. He was very scared and didn't want to be touched until he saw his brother right next to him.
That's when he began to relax and allow Will to pet him.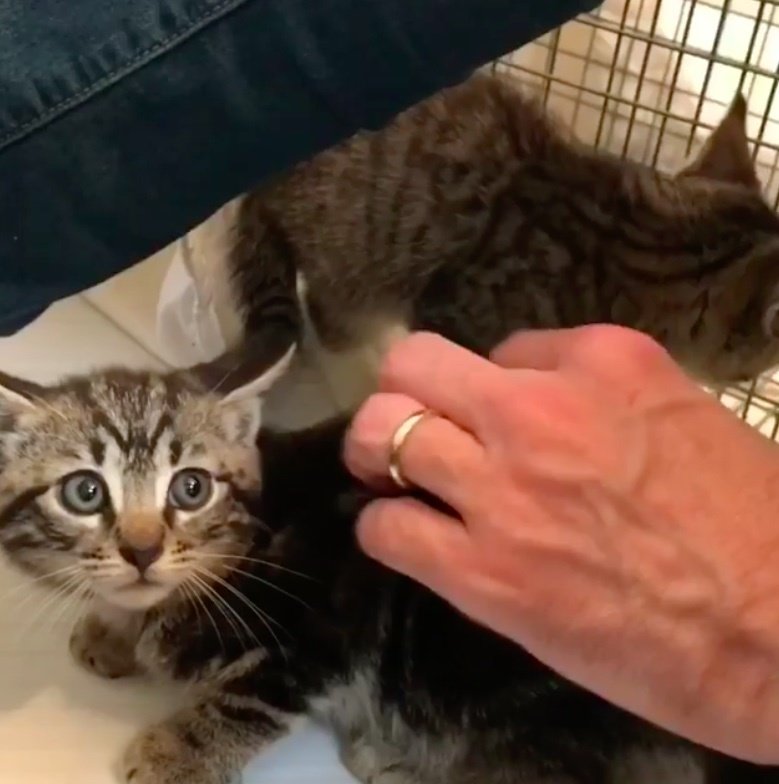 Flatbush Cats @flatbushcats
After having some kitten treats, he began to show trust and love.

Within a couple hours, he warmed up to his human friends and the two brothers were back to playing and cuddling again.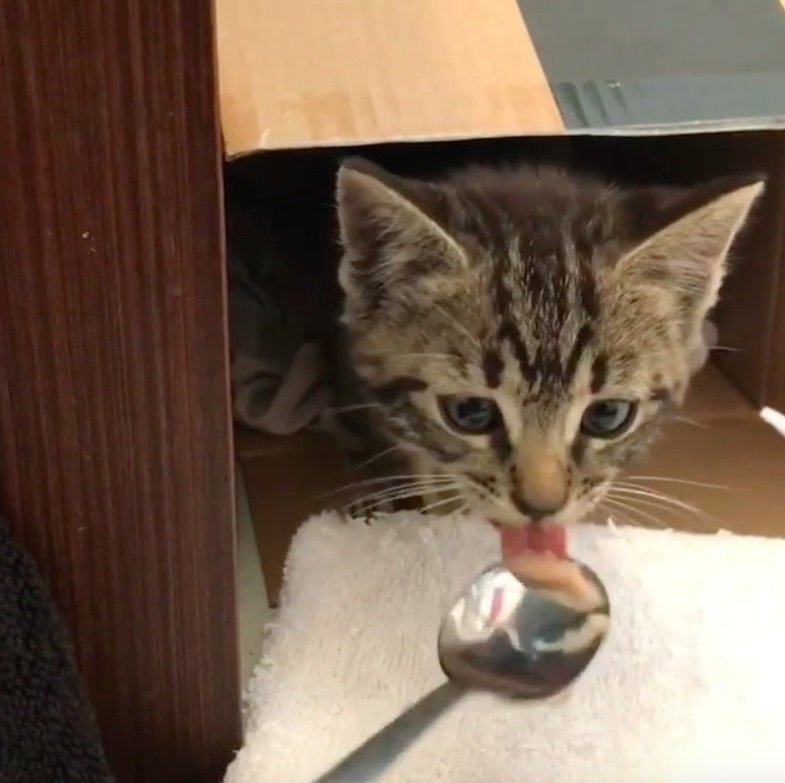 Flatbush Cats @flatbushcats
The tabbies were so nervous for their first vet visit. They needed a lot of medical attention.
"They were treated for giardia, a very common intestinal parasite - especially for kittens rescued from unsanitary conditions."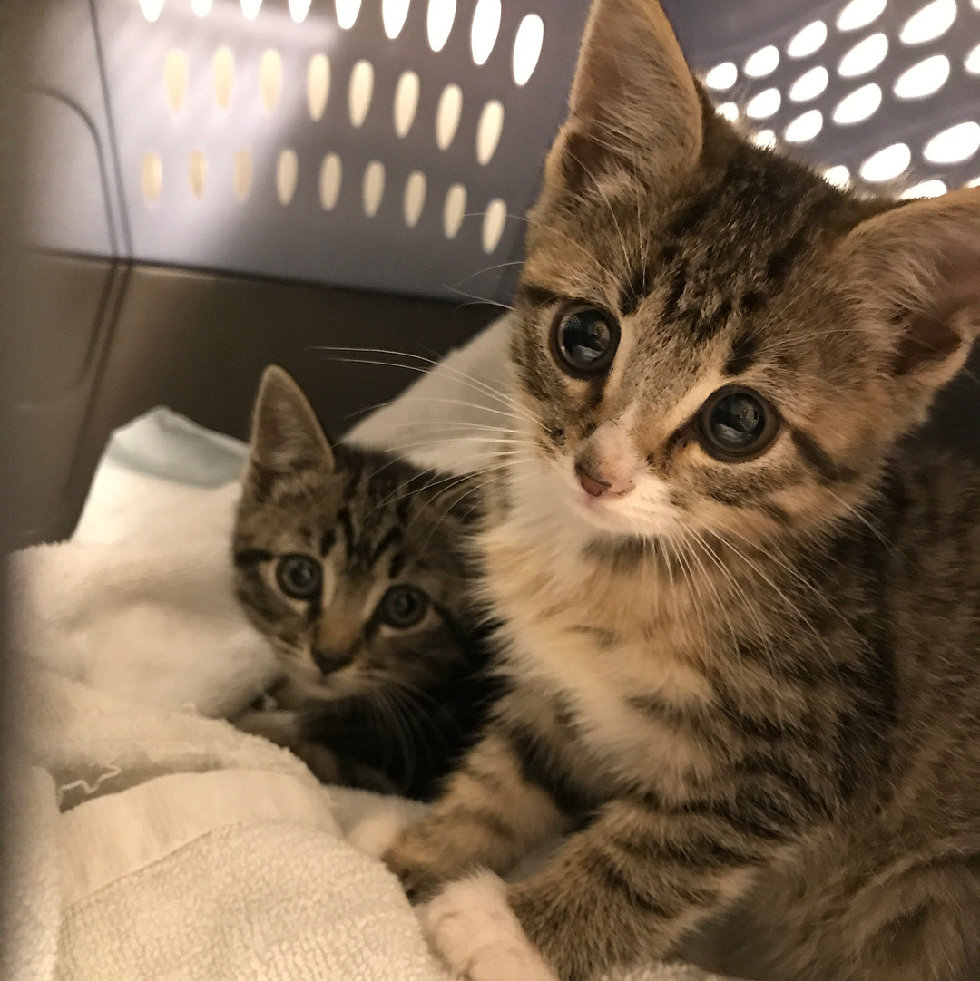 Flatbush Cats @flatbushcats
A couple weeks after they settled into their foster home, their personalities came shining through.
They loved to make biscuits on their favorite bed, snuggle with their foster parents in their lap and even climb their legs for extra attention and love.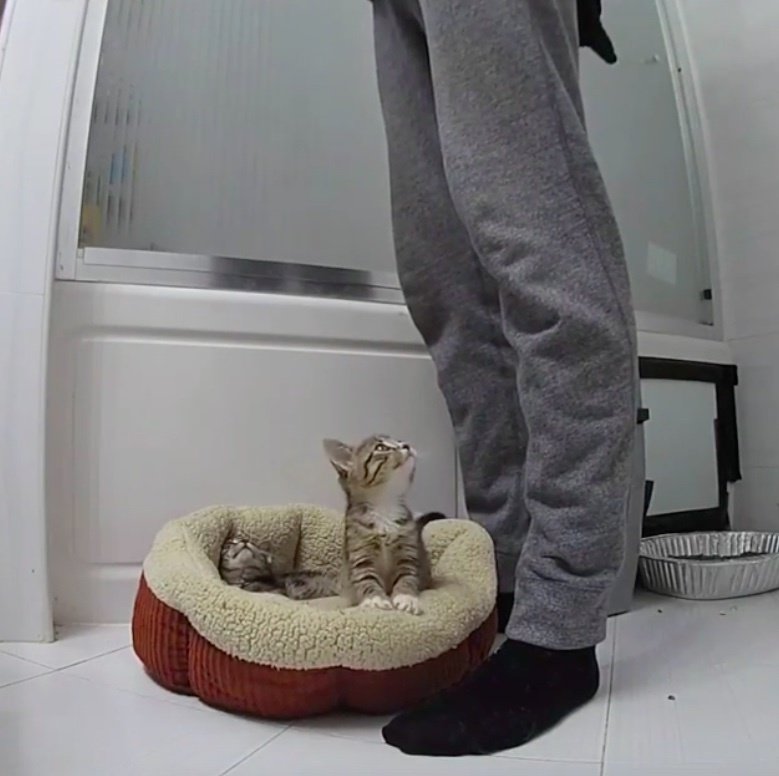 Flatbush Cats @flatbushcats
Sonny demands attention meow!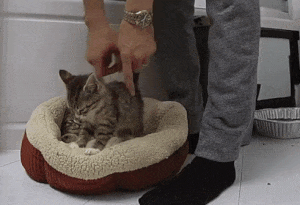 Flatbush Cats @flatbushcats
Ever since they were reunited, they haven't left each other's side.
Sonny and Sal are completely inseparable.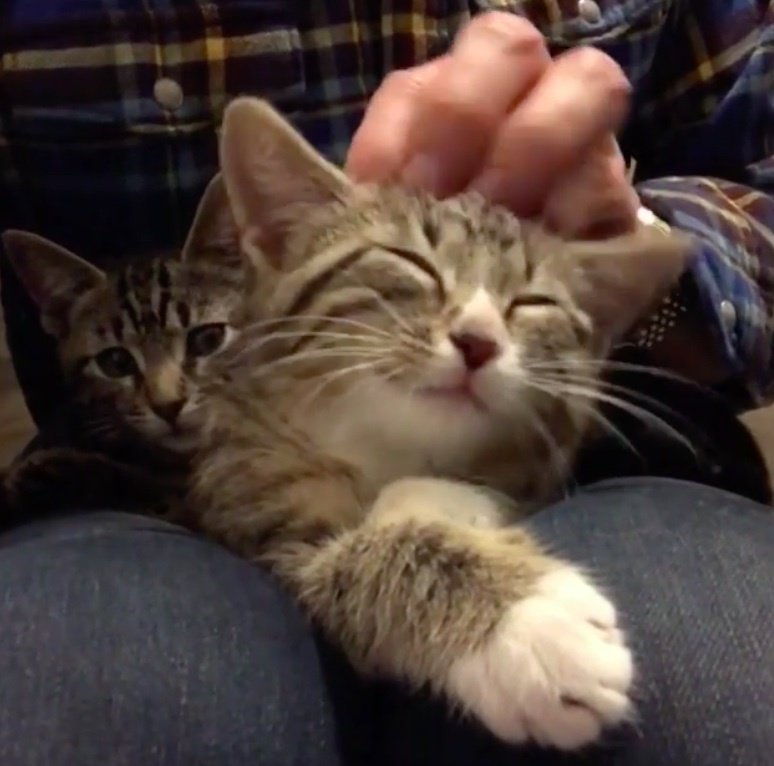 Flatbush Cats @flatbushcats
The couple knew that they had to find them a home together, and they did!
"Sonny and Sal are thriving in their new forever home! They love bounding through the apartment together and running across mom's face at 5AM every single morning," Will said.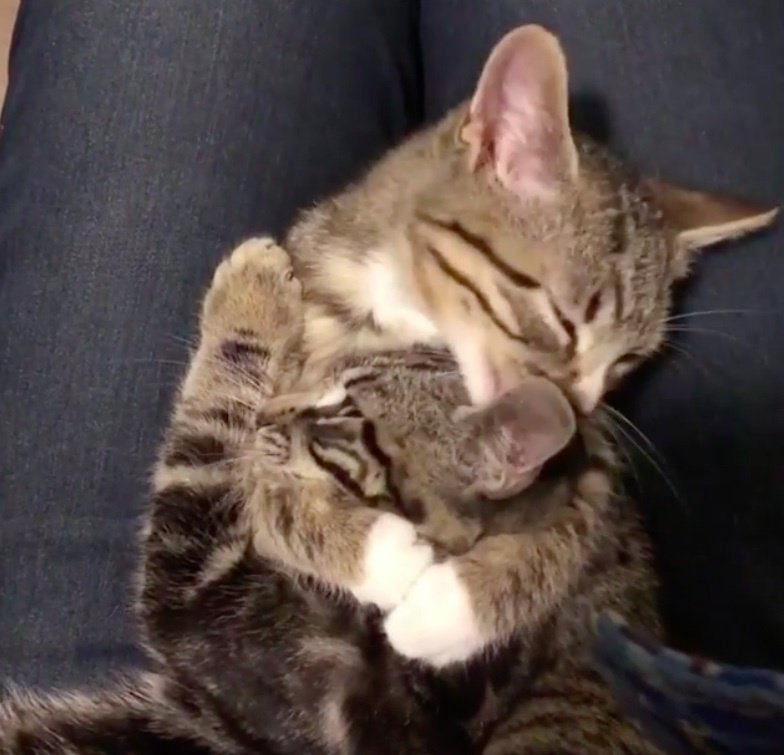 Flatbush Cats @flatbushcats
"They will never spend another day out in the cold again."

The two brothers have come a long way from living the street life to having a wonderful place to call their own.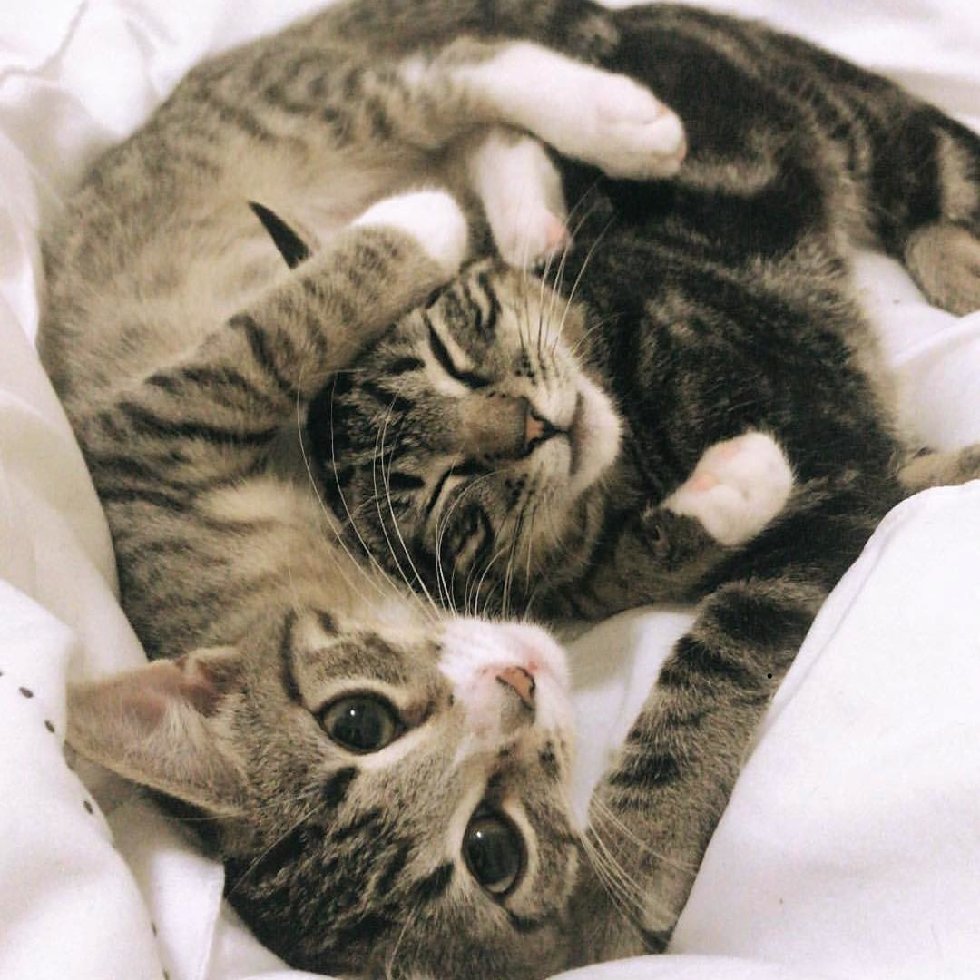 Flatbush Cats @flatbushcats
Cuddle bugs!
Share this story with your friends. Follow Flatbush Cats on Instagram .
Related story: Rescuer Saves Bobtail Kitten and Goes Back to Find Her Brother - Sweetest Reunion
Original author: Amy
How do you feel about this post?
Stay Informed
When you subscribe to the blog, we will send you an e-mail when there are new updates on the site so you wouldn't miss them.
Comments
No comments made yet. Be the first to submit a comment