CATStyle Blog
Come on board and write about your funny cat and share your stories with all the other cat lovers.
2 minutes reading time
(388 words)
Man Went for a Work Break and Came Back with a Kitten on His Shoulder
A man stumbled upon a homeless kitten meowing outside all alone. Little did he know that his life was about to change.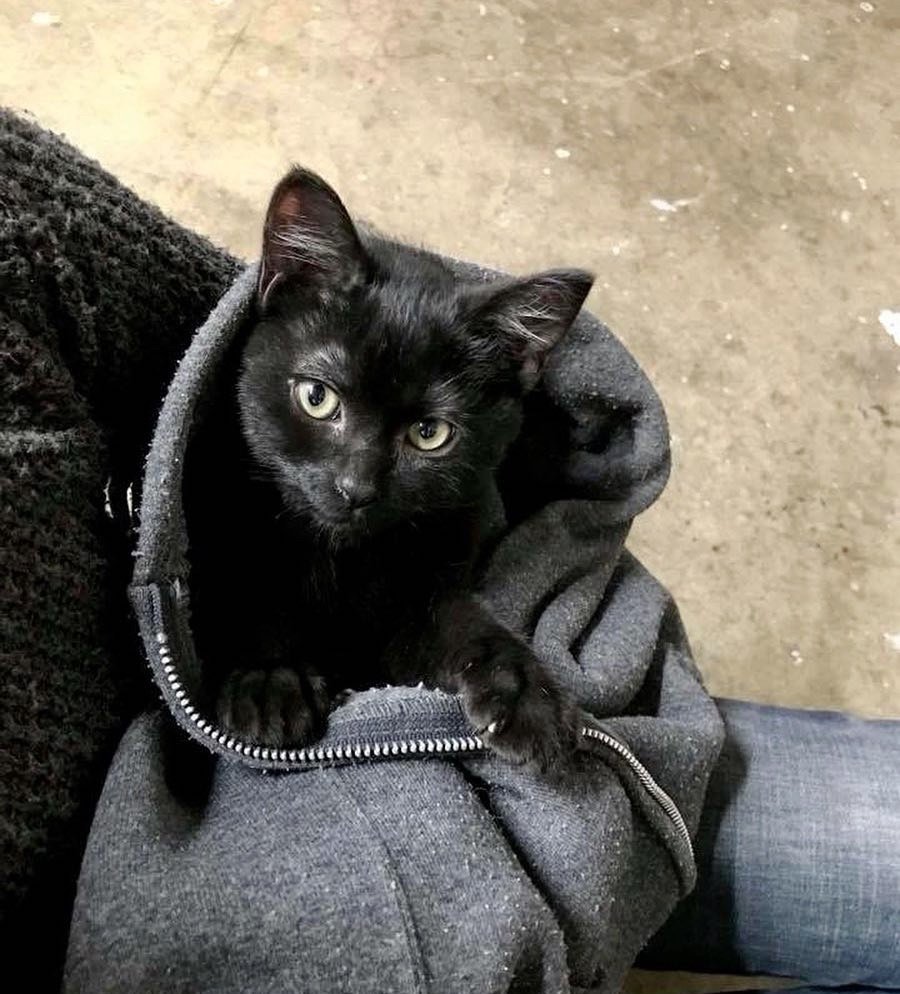 Justin LaRose
Justin LaRose from Long Beach, California was on a break from work when he heard a kitten's cries. He followed the sound and spotted a little black kitten scrounging for food near a dumpster.

He called the kitty and the little one meowed right back. Justin was instantly smitten with the sweet bundle of fur and just could't leave him there.
After sniffing his hand, the kitty switched on his purr motor and crawled into his lap for some much-needed cuddles.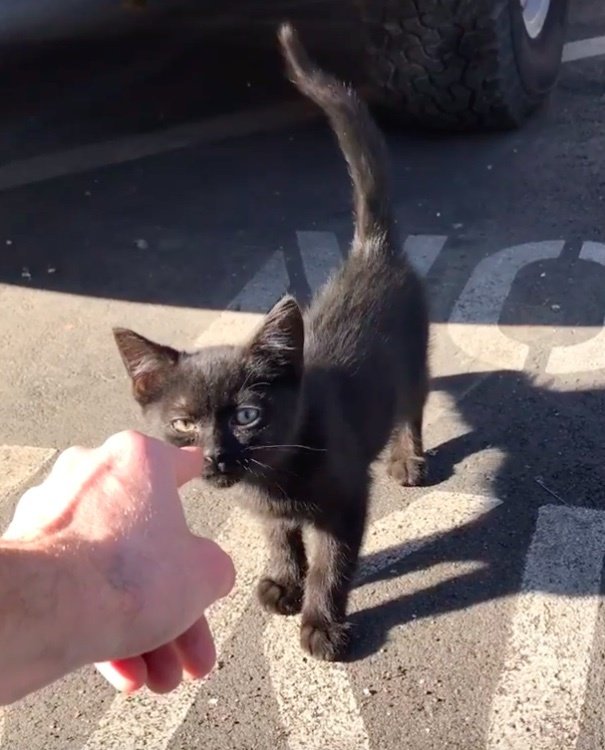 Justin LaRose
Justin wasn't sure if the kitten belonged to anyone, so he scooped him up and asked around the neighborhood. No one came to claim him. "So I decided to adopt him," Justin told Love Meow.
He took the kitten back to his woodshop, and the little one followed him everywhere like a tiny duckling and demanded to be on his shoulder. Needless to say, that day, Justin didn't get much work done.
(Scroll down for video)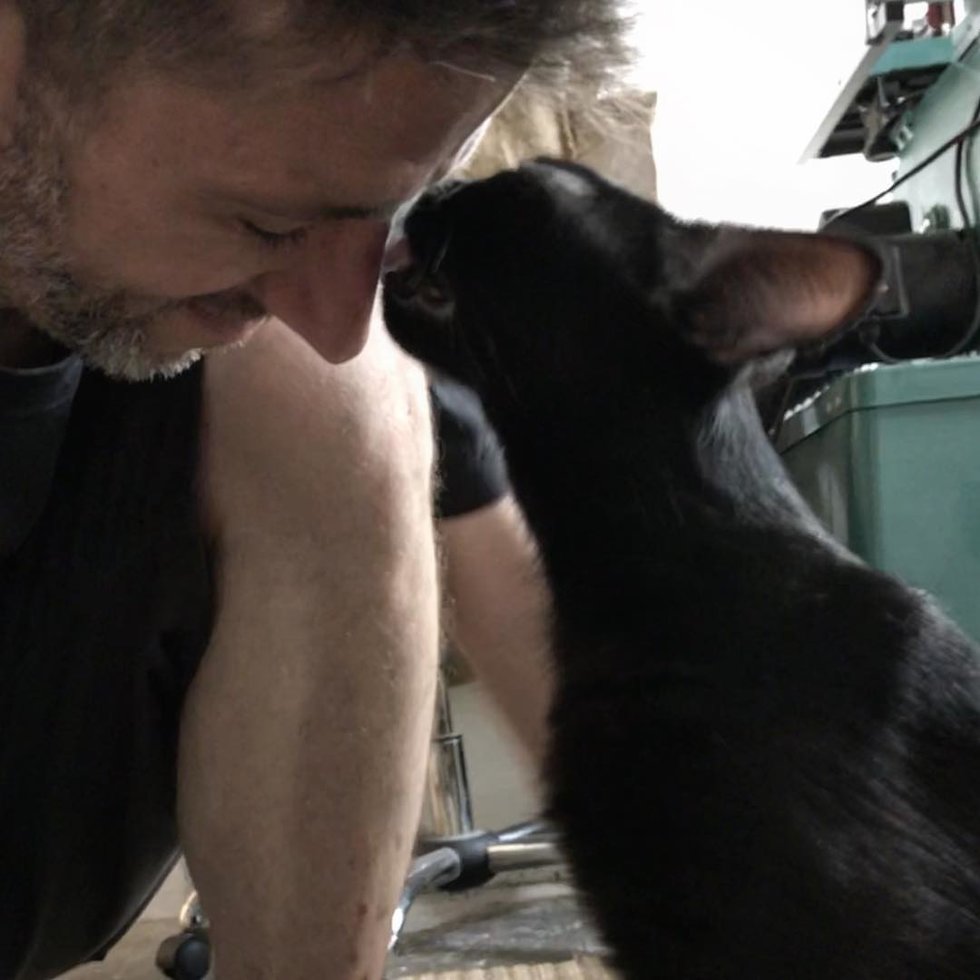 Justin LaRose
The kitty, named Grizzly, took it upon himself to be Justin's new work partner at his woodshop.

When he asks for a cuddle session, he wouldn't take no for an answer.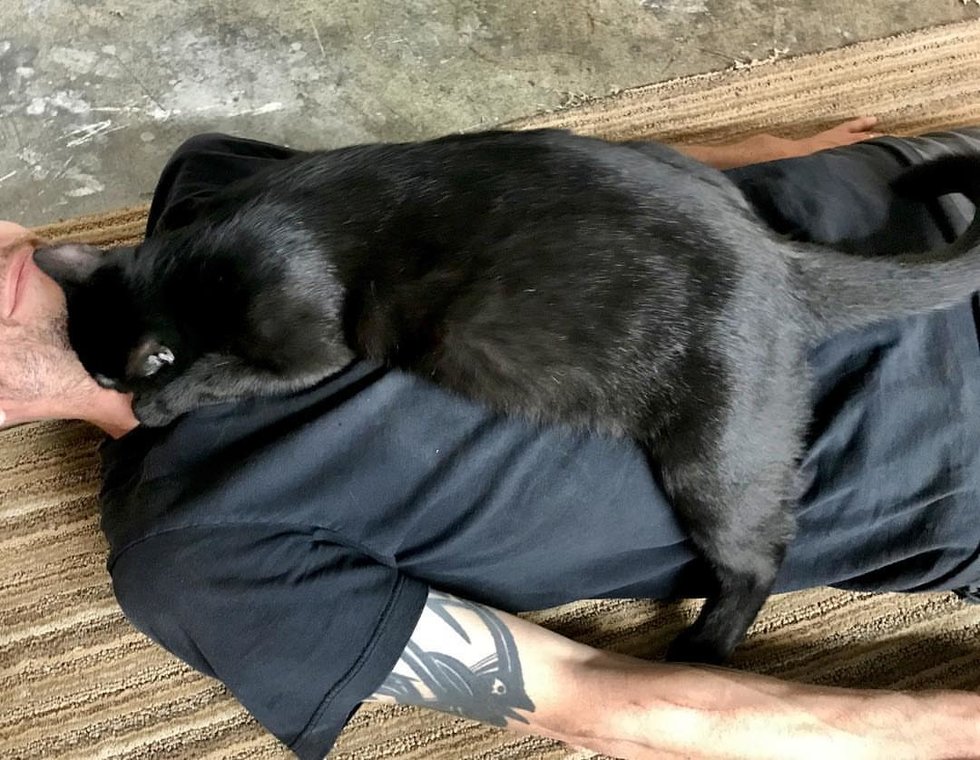 Justin LaRose
Grizzly comes to work with Justin every day and has never taken a day off.
When Justin is working on a project, the little feline partner hops on his shoulder and offers some "help."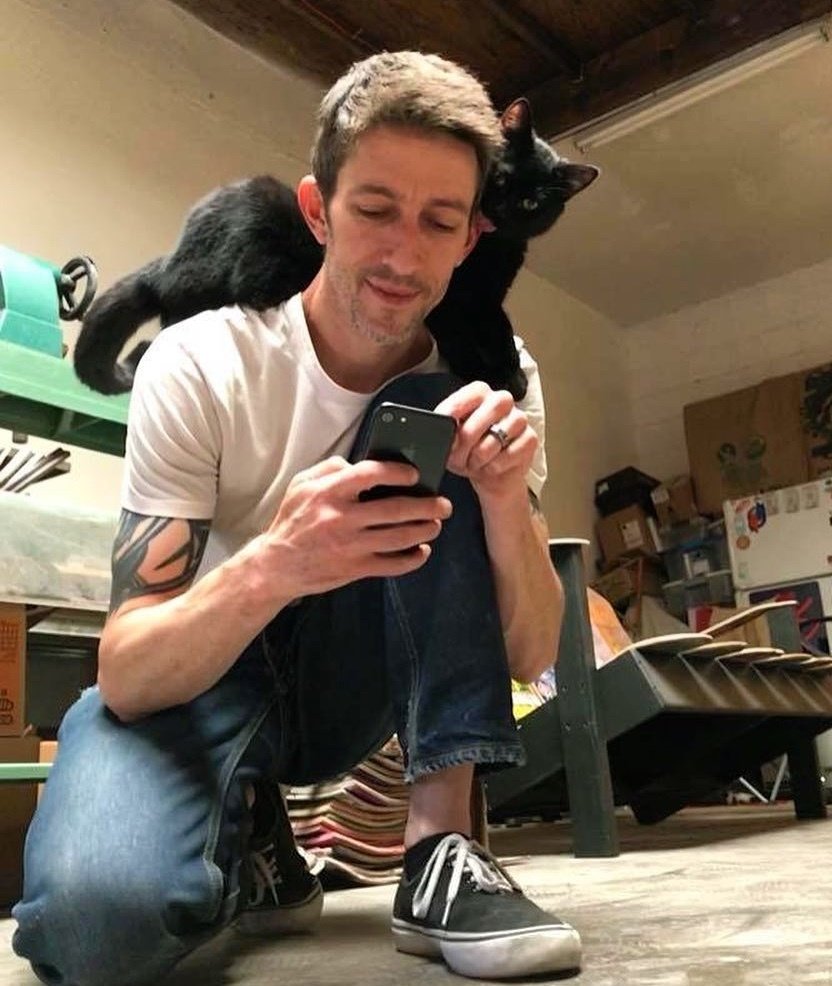 Justin LaRose
Watch Grizzly's story in this video:
Grizzly is the perfect supervisor. One of his duties is to inspect the skateboard decks by napping on them.

At six months old, he hopped on his first skateboard and was very proud.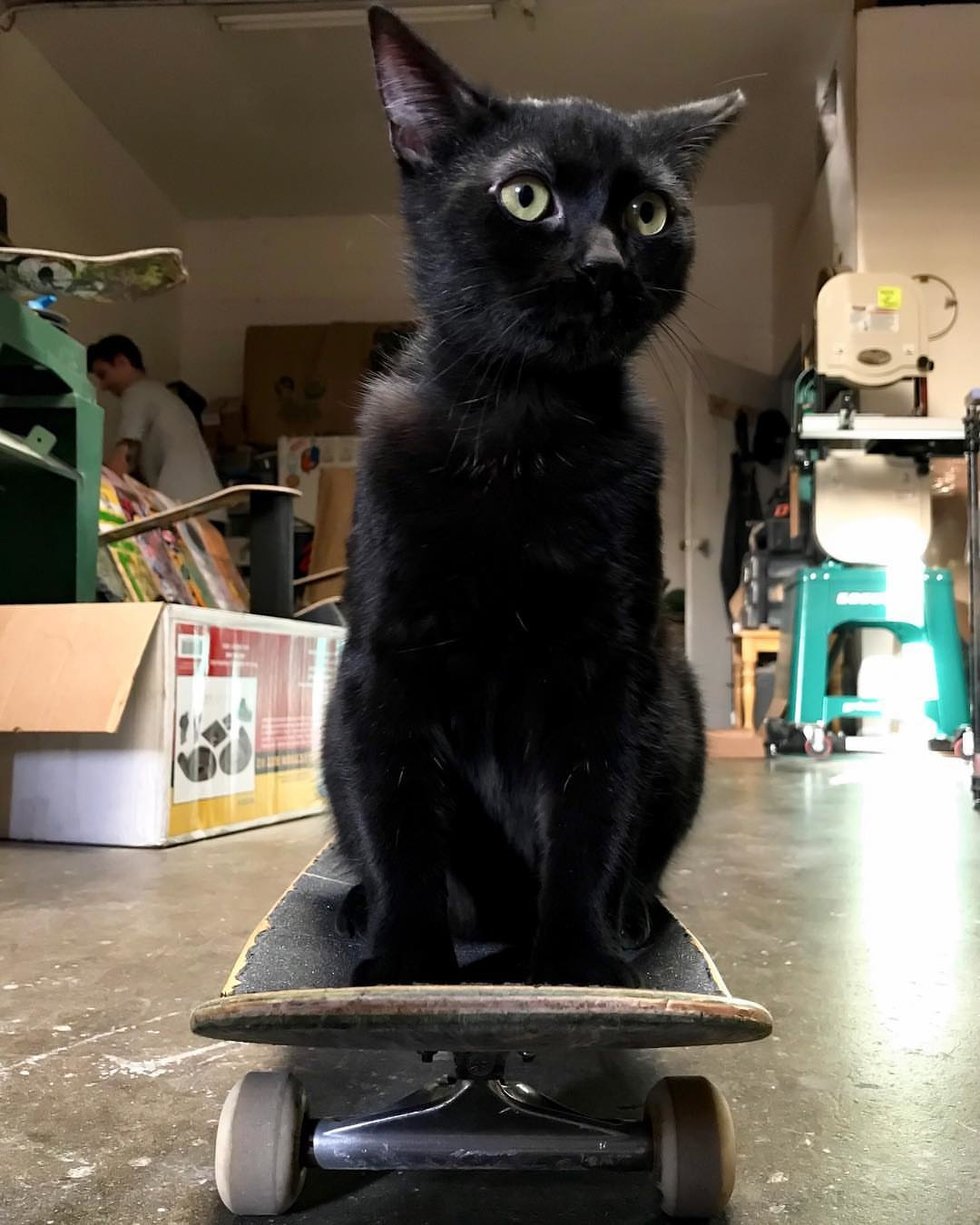 Justin LaRose
Grizzly reminds his humans not to forget to take a break from work because there's a belly that won't rub itself.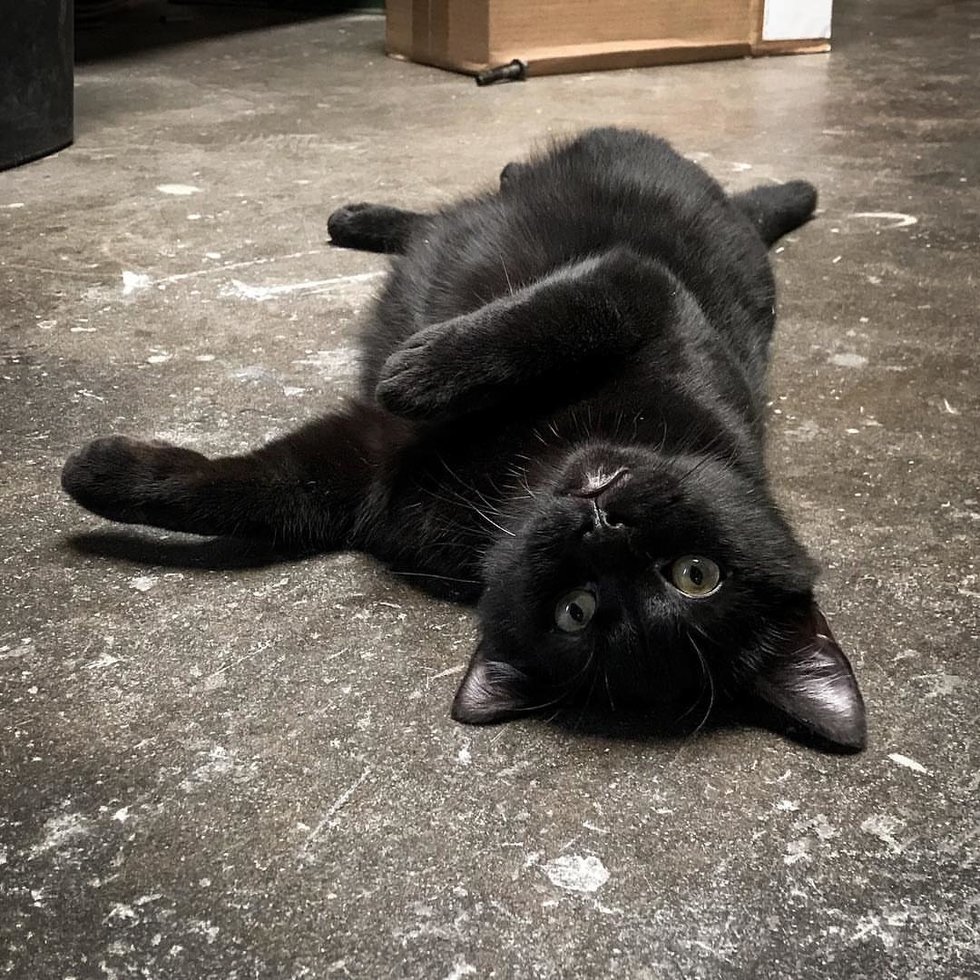 Justin LaRose
Justin went out for a break that day, and came back with a tiny kitten on his shoulder.
The little one became his perfect work partner.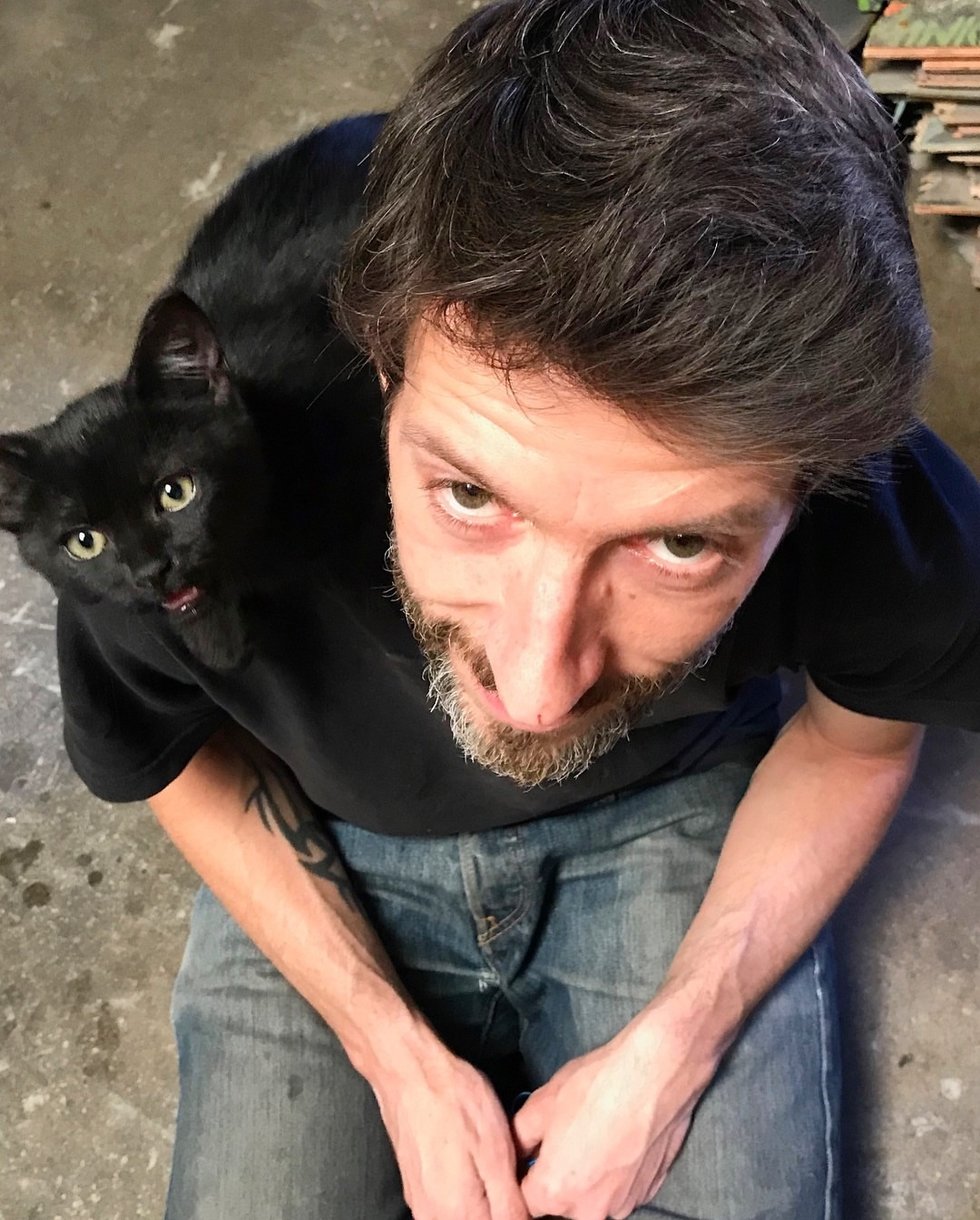 Justin LaRose
"He plays hard, snuggles hard, and naps hard. He's too perfect," Justin told Love Meow. "He's the sweetest thing in my life, and I'm super grateful."
Grizzly has blossomed into a majestic cat!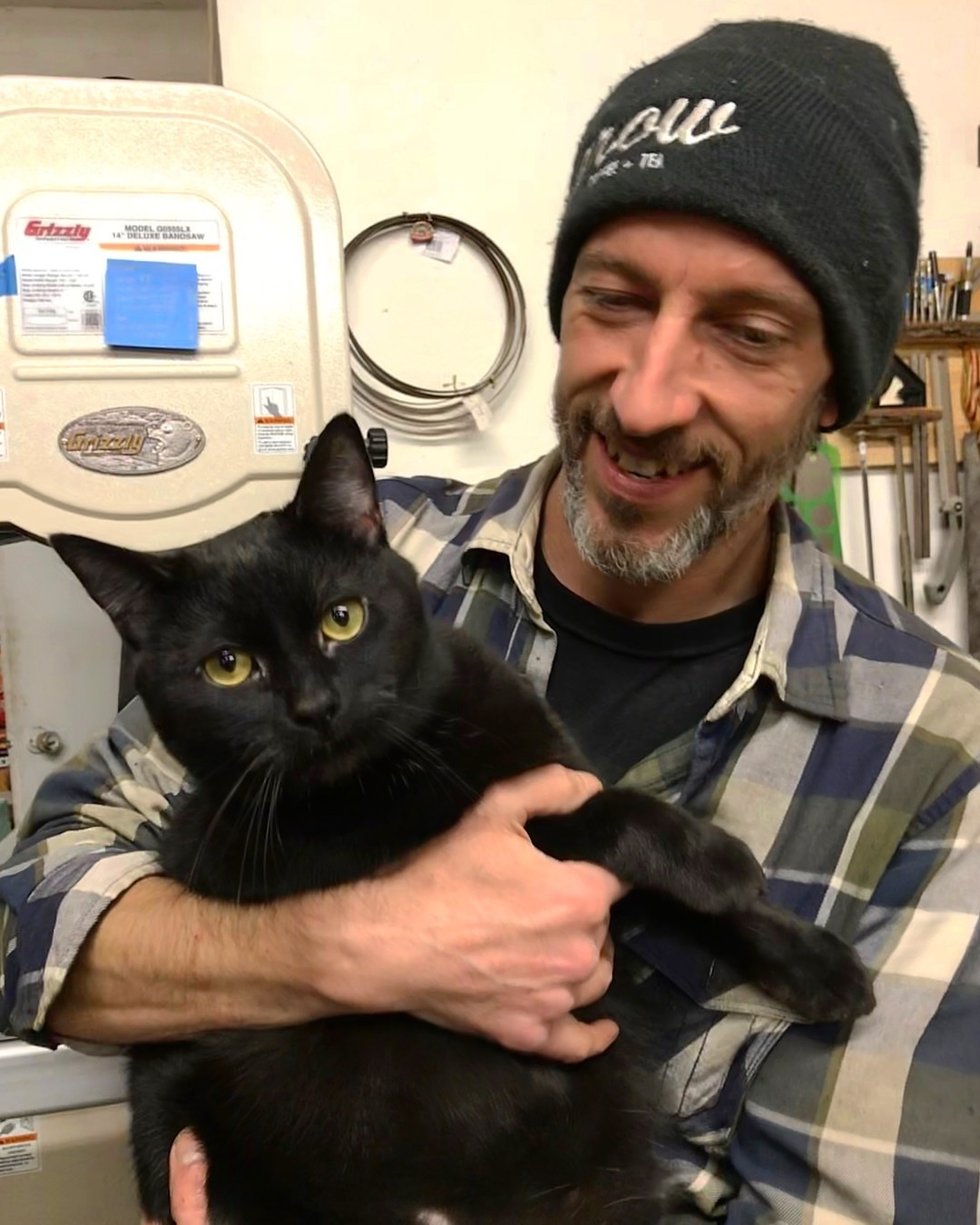 Justin LaRose
Share this story with your friends. Follow Grizzly and his adventures on Instagram.
Related story: Stray Kitten Follows Man in Parking Lot and Won't Let Him Go Without Taking Him Along
Original author: Amy Bojo
How do you feel about this post?
Stay Informed
When you subscribe to the blog, we will send you an e-mail when there are new updates on the site so you wouldn't miss them.
Comments
No comments made yet. Be the first to submit a comment