CATStyle Blog
Come on board and write about your funny cat and share your stories with all the other cat lovers.
3 minutes reading time
(583 words)
Office Cat Lost His Job But Found Home to Spend His Golden Years
A cat who had served as an office manager for years, lost his job recently and was in search of a retirement home.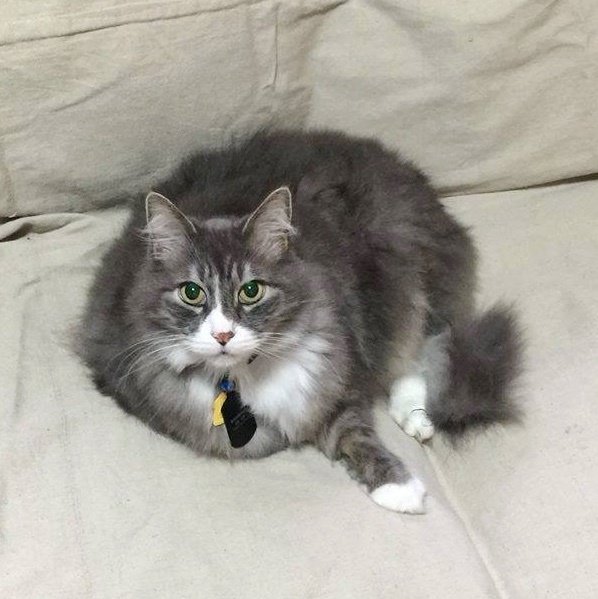 Purrfect Pals
Bambino, an 11-year-old cat, came to Purrfect Pals, a rescue group in Arlington, Washington, needing a forever home. He was once adopted and hired as an office companion by a local company.

Before the kitty found his calling as an office manager, he was surrendered to a local shelter when his former owners were moving and didn't want to take him along.
The company brought him into their office in Renton, Washington and made him their official office cat. "Everyone he met fell in love with him and Bambino loved all the attention," Purrfect Pals shared with Love Meow.
"He loved greeting customers, supervising the employees and providing kitty therapy to everyone. Since being hired, he had been promoted to Sr. VP of Public Relations."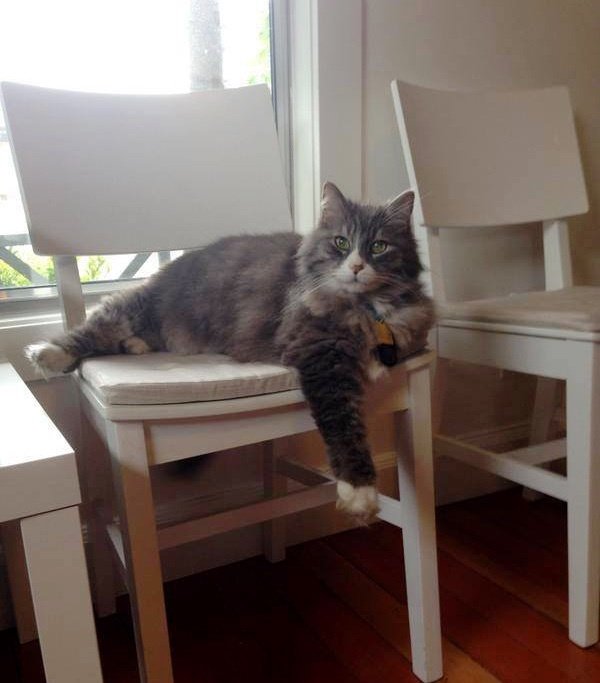 Purrfect Pals
Unfortunately, his office shut down recently. The company reached out to Purrfect Pals and hoped they could help find him a perfect home for his retirement.

Bambino has lost his vision over the past few years. Although he is now completely blind, he remains confident, friendly, people-loving, and very cuddly. He loves to give kisses and is just an all-around love-bug.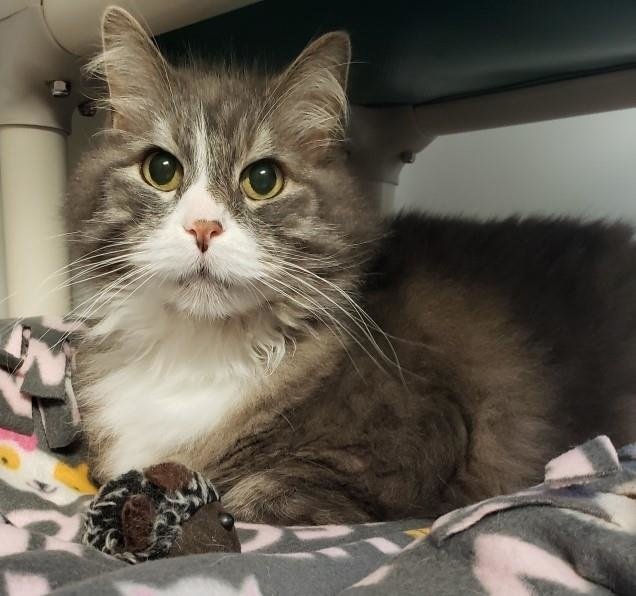 Purrfect Pals
After becoming unemployed, he was eager to get back on someone's lap again and resume his daily snuggle sessions with his human friends. "This long-haired, gray gentleman is happy as the proverbial clam when he is lying on laps, couches, chairs or anywhere people are near," the shelter added.
Early October, a couple came to Purrfect Pals, looking to adopt a cat. Their beloved senior cat passed away recently, and their older dog, who is also blind and mostly deaf, really missed having a feline friend around.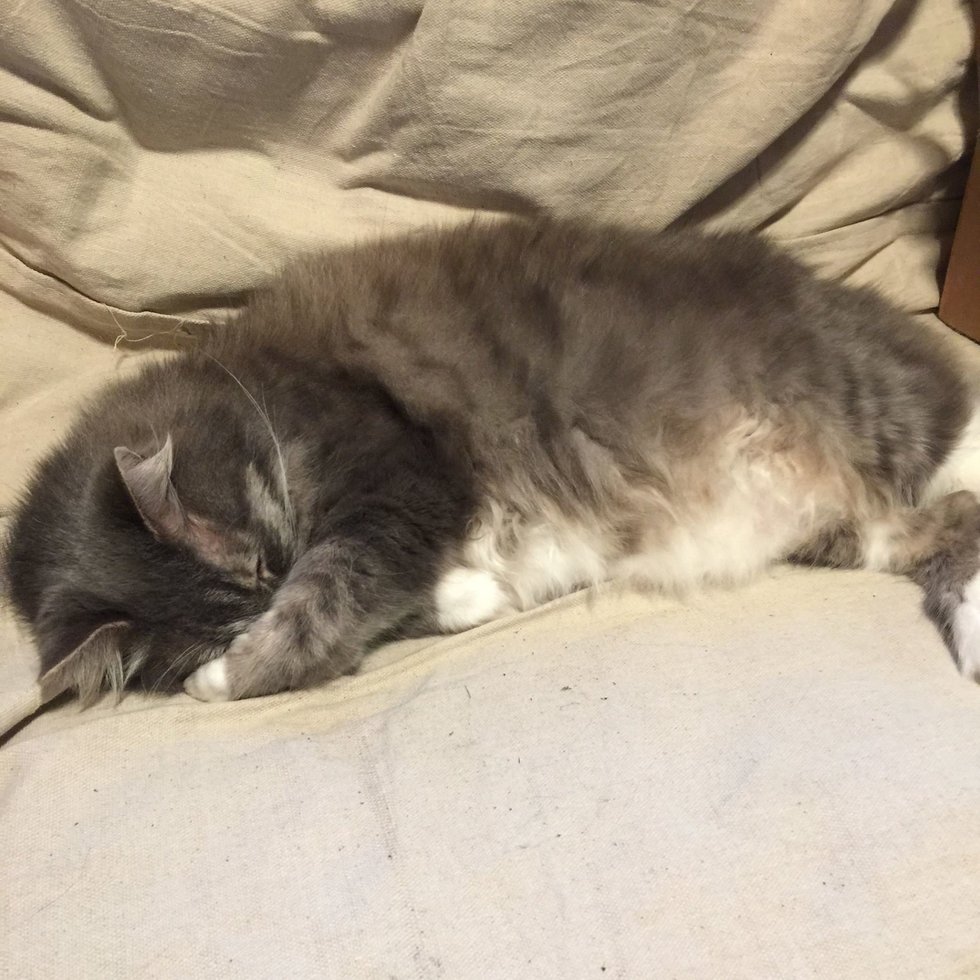 "They've learned a lot from helping him and are set up with lots of open spaces in the house as well as carpet runners and other sensory objects to help Bambino find his way around. There is a screened patio where he can enjoy listening to birds, lounging in the sun safely outdoors."

Bambino went home with the couple that day, and the sweet older boy quickly adjusted to his new abode.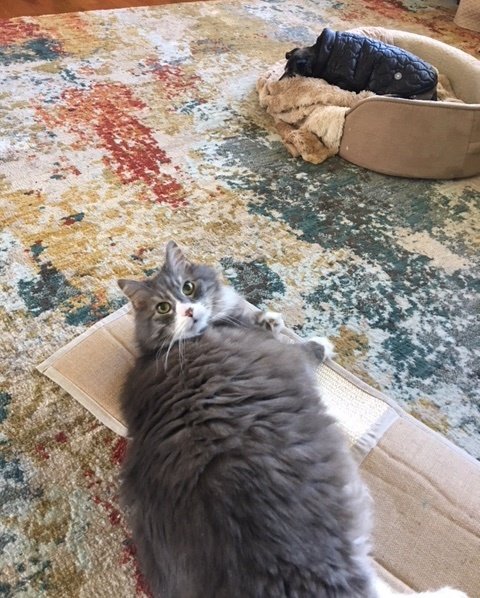 Purrfect Pals
"He got out and explored the whole place right away. It took him about an hour or two to mentally map the place and find a couple favorite spots to claim for himself. Now he gets around like a champ," the family said.

Bambino even met his new canine friend, Guinness. They greeted each other with a few nose kisses. "He gets around the house better than our blind/deaf dog. Bambino is very skilled at using his hearing, whiskers and sense of smell. He can hear grocery bags a mile away and comes running."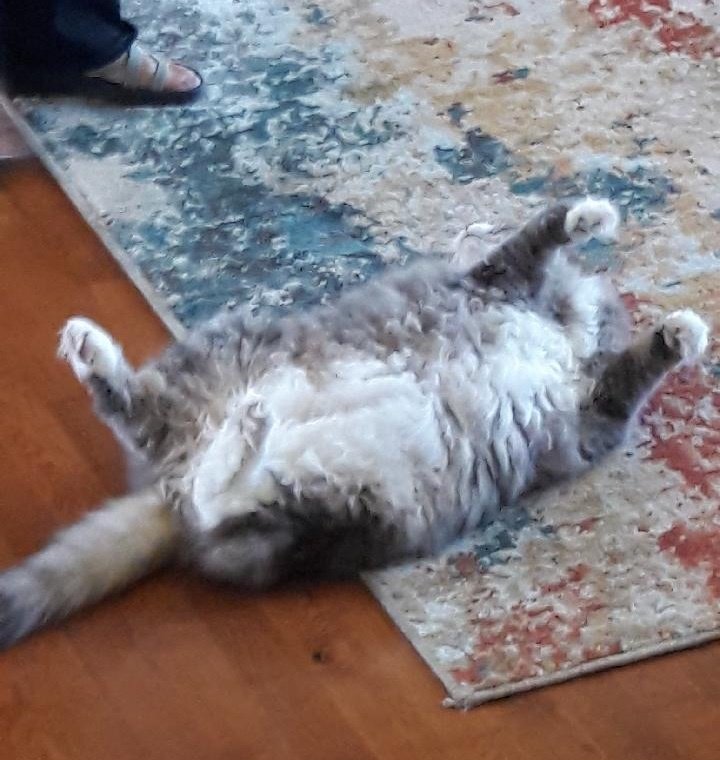 Purrfect Pals
"Bambino took to the litter box like a champ, and definitely knew the sound of the pump in the filtered water bowl.
"He loves sleeping in bed with us, and also is quite the hair stylist. I woke up to him on my pillow, licking my hair in all directions as if I was a kitten. He likes to give kisses."
After several years serving as an office cat, the sweet kitty is now enjoying his retirement at a place he calls home.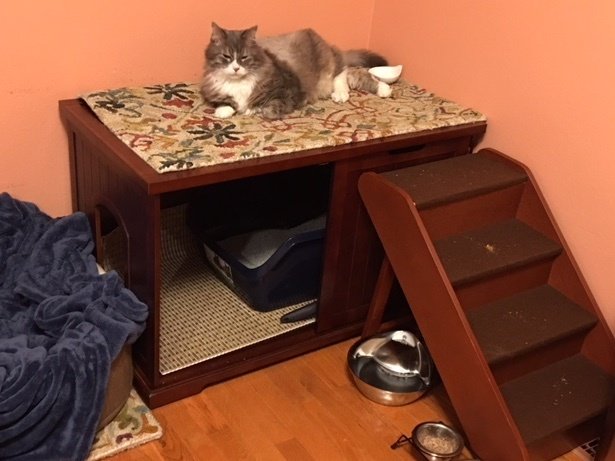 Purrfect Pals
Share this story with your friends. Follow Purrfect Pals on Facebook. If you would like to support their rescue efforts, click here to see how you can help.
Related story: Office Kitty Surprises His Humans When They Find Out He's Been Snatching Money From Passersby
Original author: Amy Bojo
How do you feel about this post?
Stay Informed
When you subscribe to the blog, we will send you an e-mail when there are new updates on the site so you wouldn't miss them.
Comments
No comments made yet. Be the first to submit a comment