A stray cat was found outside in the high desert of Los Angeles, in desperate need of help. She couldn't move her back legs and she was also pregnant.
The gray tabby had been injured by a bullet which was lodged in her lower spine, but the brave girl refused to give up.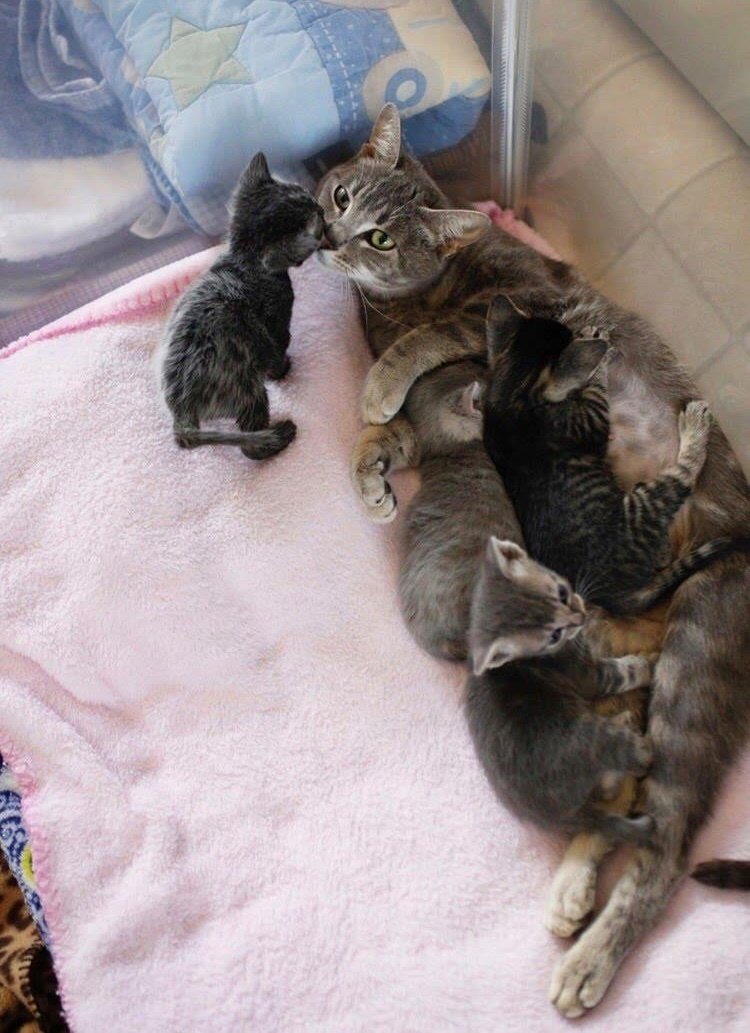 Her name is Trixiebelle Tenderheart (Trixie)Milo's Sanctuary
"Somehow, Trixie survived, maybe because she knew that she was pregnant with kittens and had to survive for their sake," Milo's Sanctuary shared with Love Meow.

Trixie was taken to a local shelter. When she was in labor, she was not aware of it because she can't feel below the waist. Sadly, two kittens didn't make it. Shelter staff immediately sent her to a veterinarian who delivered the other four kittens via a C-section.
"Miraculously, they all lived, and Trixiebelle nursed, groomed, loved, and raised her four babies," Milo's Sanctuary added.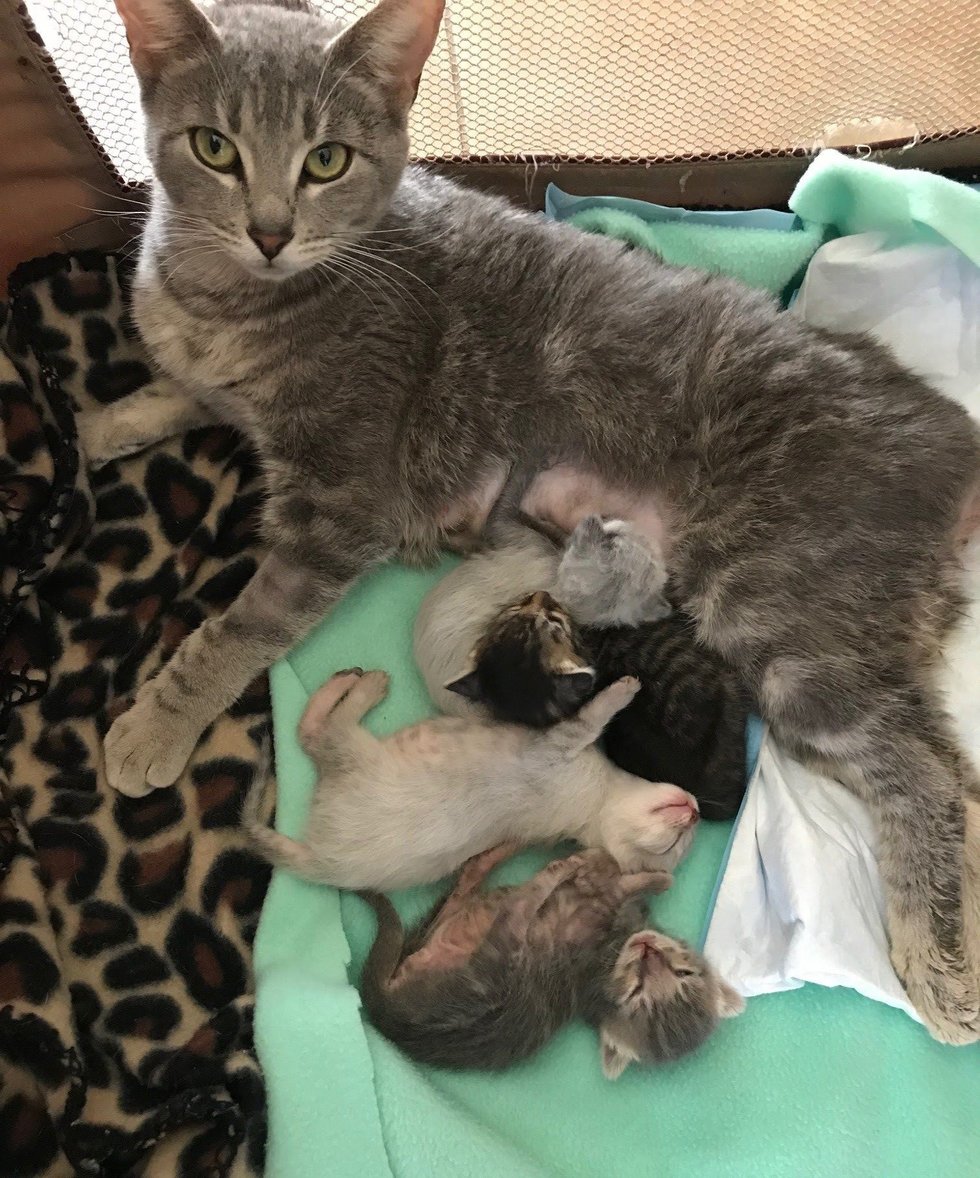 Milo's Sanctuary
Not only was Trixie a loving cat mama to her four kittens, but she also took on two orphans. Diane Kirby, foster mom at the time, brought home two little motherless kittens. Trixie took to them and became their surrogate mom.
Despite not being able to walk, Trixie never let anything stop her from raising her kittens. She was always with them, keeping them fed, cleaned and teaching them skills as they grew.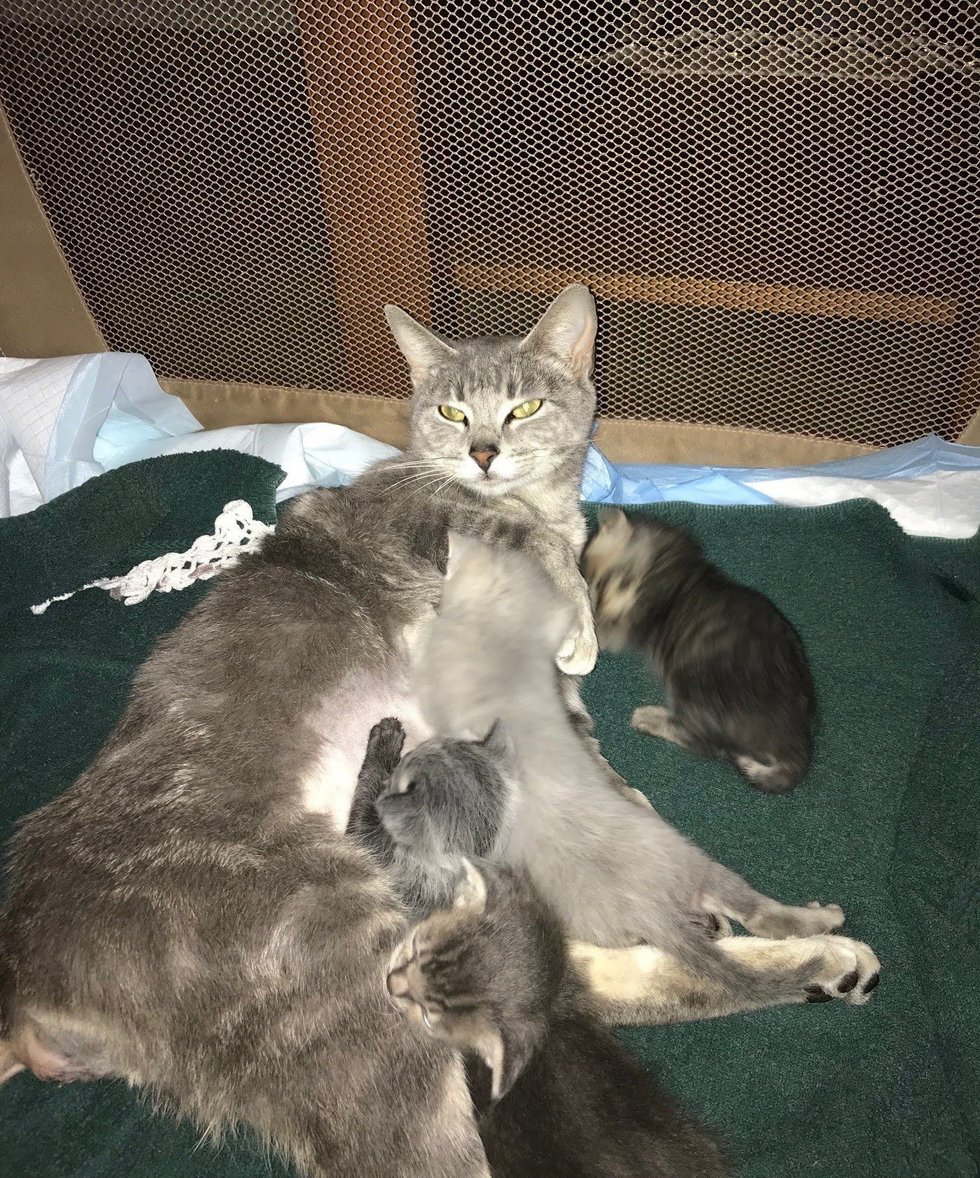 Milo's Sanctuary
When the kittens were old enough, they all went to good homes. But Trixie found herself alone without a family to adopt her.
"The shelter told the foster to bring her back in so they could euthanize her. The foster knew what a miracle Trixiebelle was and absolutely refused," Milo's Sanctuary said.
She reached out to Milo's Sanctuary, a haven for special needs cats.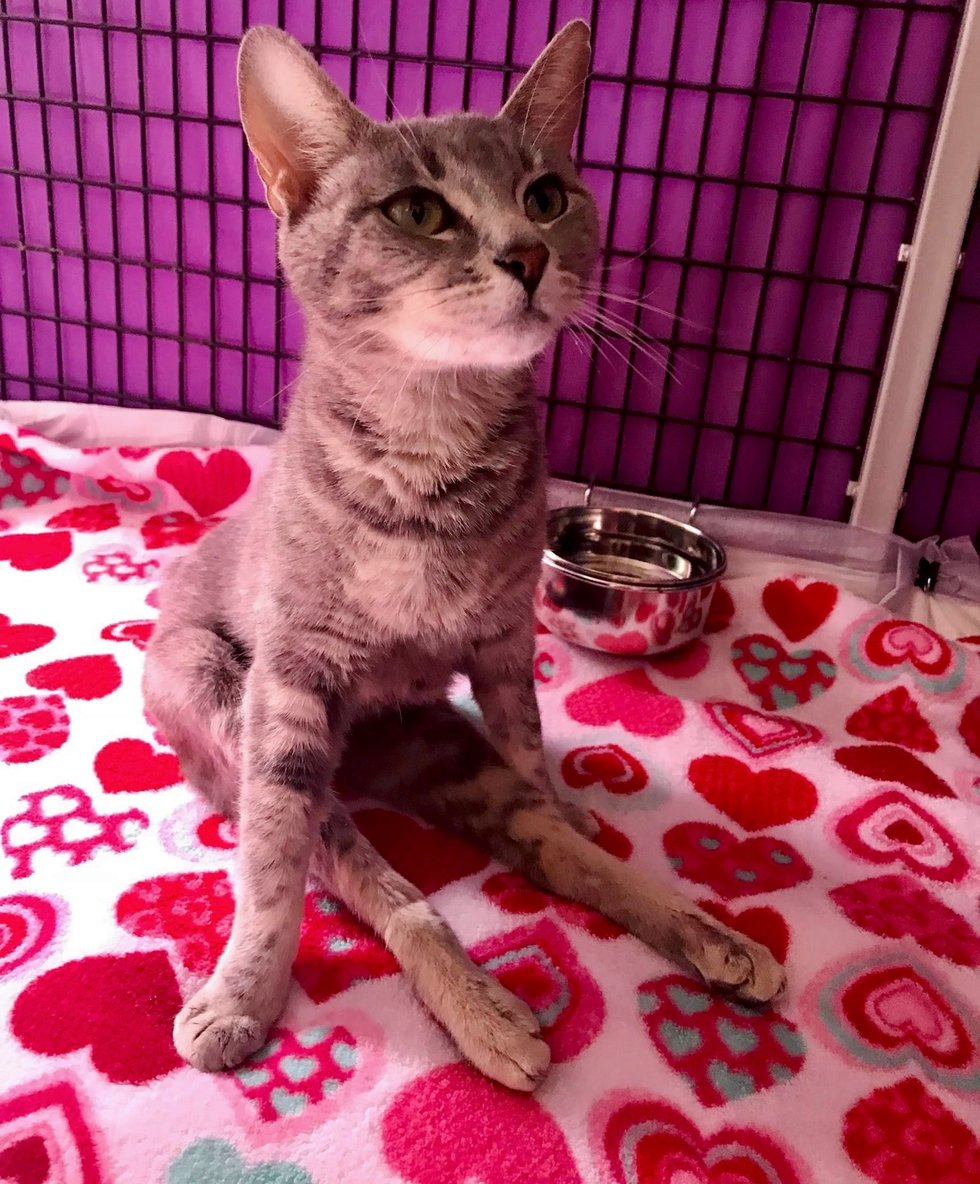 Milo's Sanctuary
"One of our incredible volunteers fell in love with Trixiebelle's photo and agreed to be her Lifetime Care Foster mom, giving her the name Trixiebelle Tenderheart."

Sweet Trixie purred up a storm when she met Zoe Sessler, her life-time caretaker. She snuggled up to her and nuzzled in for some head scratches. That's when she knew she was finally home.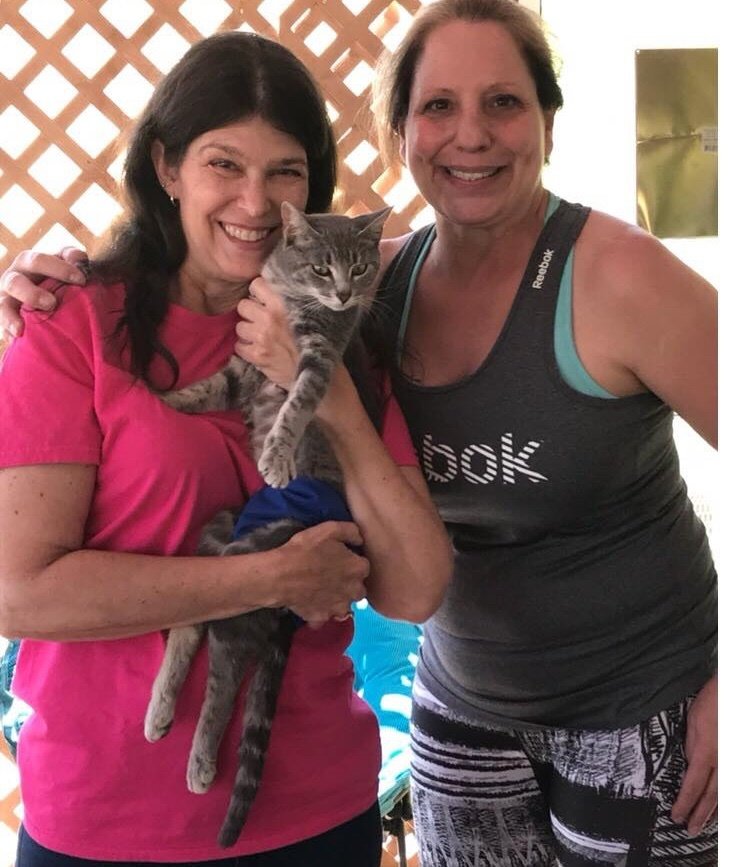 Zoe Sessler (life time caretaker) and Diane Kirby (foster mom)Milo's Sanctuary
They don't know what life had been like before Trixie was found, but what they do know is that she will be loved, cherished and cared for, for the rest of her life.

"She deserves to be spoiled and adored... she will always have a loving and safe home at Milo's Sanctuary."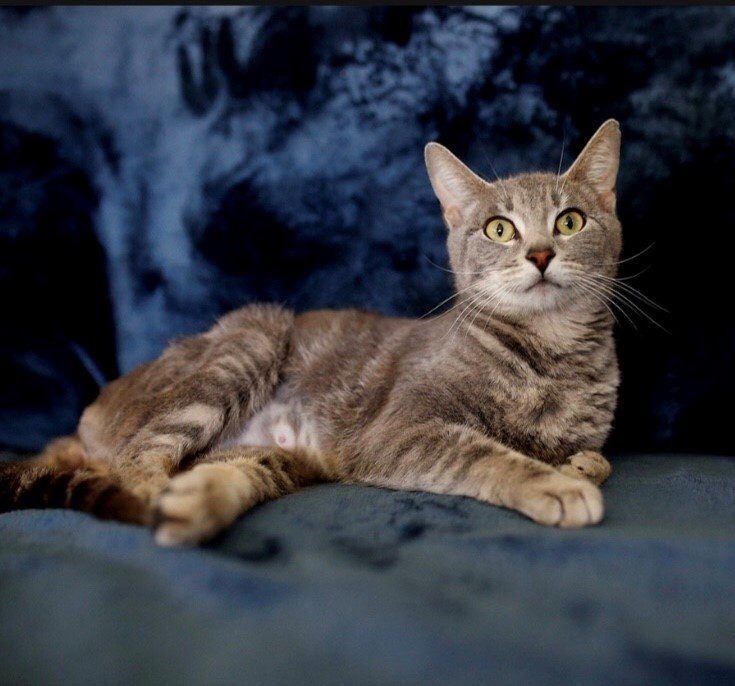 Milo's Sanctuary
Trixie survived the unthinkable so that her kittens would get a second chance at life. Now she's finally found a place to call her own...

She couldn't be happier!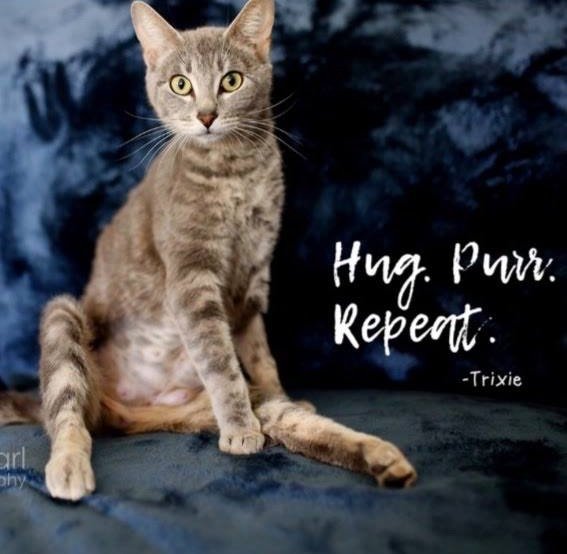 Milo's Sanctuary
Share this story with your friends. If you would like to support Trixie's care, click here to see how you can help. Follow updates on Trixie on Facebook and Instagram.
Related story: Kitten With Crooked Jaw, Bad Legs Spent First Christmas With Woman Who Saved His Life