CATStyle Blog
Come on board and write about your funny cat and share your stories with all the other cat lovers.
5 minutes reading time
(1069 words)
Puzzler Treat Dispensing Toy from Vitakraft
We're pleased to share the news from our paw pals at Vitakraft who just introduced a new puzzler treat dispensing toy for kitties – your cat's gonna love it!
We asked one of our readers to share his experience with this new toy (tested firsthand by his cat Odin) along with some of Vitakraft's delicious cat treat portfolio. Here's what he told us:
There's nothing my cat Odin loves more than when I have a new cat product to test out with him. I recently brought home the new Vitakraft Puzzler Treat Dispensing Toy and their line of treats for him, and I must say, it has been a delight watching him enjoy everything! Keep reading for a full review of the treats and the new toy.
Puzzler Treat Dispensing Toy
This toy comes in an eye-catching pink color in a unique design the shape of a fishbowl, which immediately caught my attention. The ball-shaped toy is built with a tilt stopper to prevent the toy from tipping over too easily, ensuring prolonged playtime. The toy thoughtfully comes with a free bag of Vitakraft's Meaty Morsels treats, so I put a handful of those inside to start. The treats were of high quality and appealed to Odin's taste buds, which kept him motivated for playtime. It was a joy to watch Odin fish around in the bowl with his paw as he tried to methodically scoop out the treats.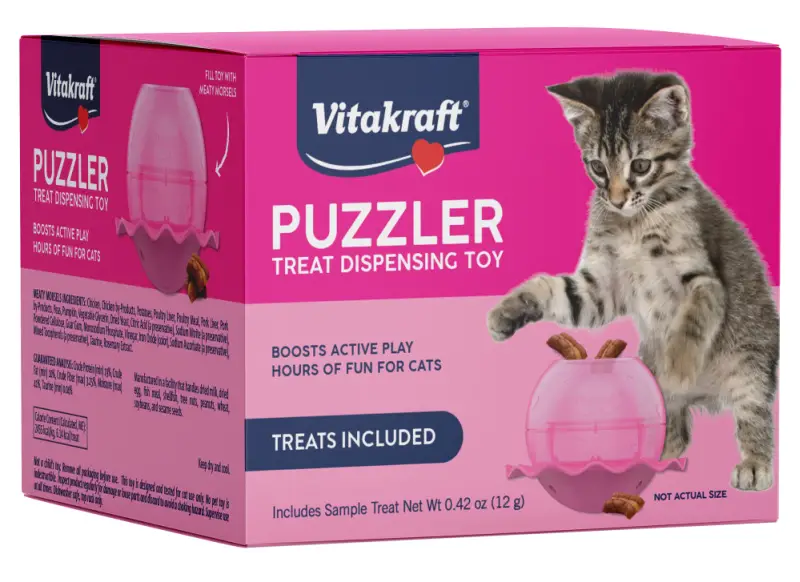 The Vitakraft Puzzler Treat Dispensing Toy has proven to be a fantastic addition to my cat's toy repertoire. Its engaging design, durability, and delicious included treats make it a standout choice for your cat's entertainment. Not only does it provide mental stimulation and encourage problem-solving skills, but it also offers a rewarding experience for both cats and their owners. I highly recommend it for all cat lovers seeking to provide interactive and stimulating playtime for their furry companions.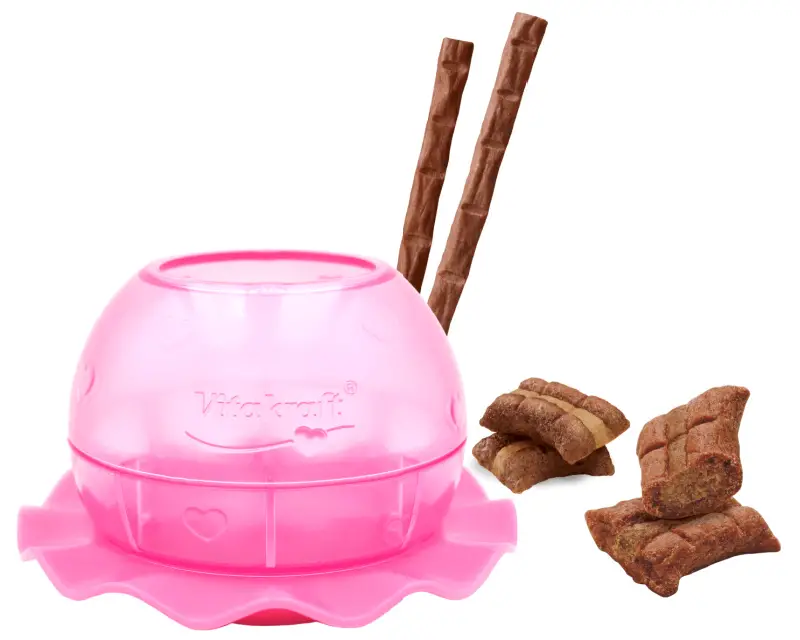 Meaty Morsels
These chewy treats were one of Odin's home run winners out of the bunch. Meaty Morsels are chewy, oven-baked treats made with over 70% meat. I love that they're free of artificial colors and are made with real meat because I feel safe giving them to my cat. In fact, all of the treats I reviewed were healthy and guilt-free! The Meaty Morsels come in two flavors, Chicken with Pumpkin and Chicken with Salmon, and Odin was able to try the Chicken with Pumpkin that came with the toy.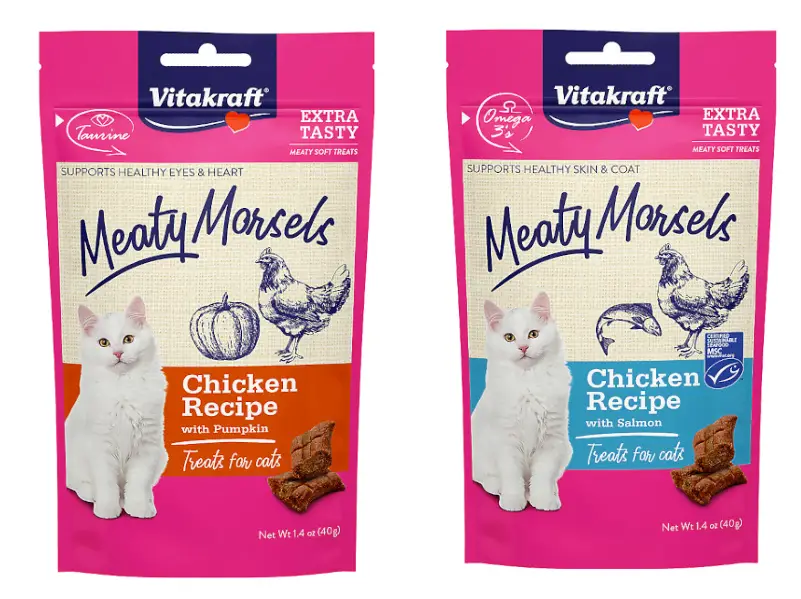 The treats broke apart nicely, which seemed to make them very easy to eat. On top of throwing some of the treats inside the toy, I also used them to play a little hunting game with Odin. He loved them as a fun moving target to catch and eat as I tossed them for him. I also read that these treats are great for pill pockets. Although Odin didn't have any pills for me to test this with, I did notice that the inside of the treat was very soft and easy to remove, so I could easily see it being a great solution for medicine time.
Lick 'n' Lap
The Lick 'n' Lap treats are squeezable treats that you feed your cat by hand. They come in individual packets so you can just squeeze up a bit of the treat and let your cat lick it off the end. They also come in three textures so if your cat doesn't love one, there's a good chance they'll like a different one. Odin was the biggest fan of the original, creamy Lick 'n' Lap Snacks, and he enjoyed the Meaty Gravy, just not quite as much. He was hesitant to try the gelatinous Smooth Jelly, but when I put some on a plate, he was hesitant but slowly enjoyed that as well.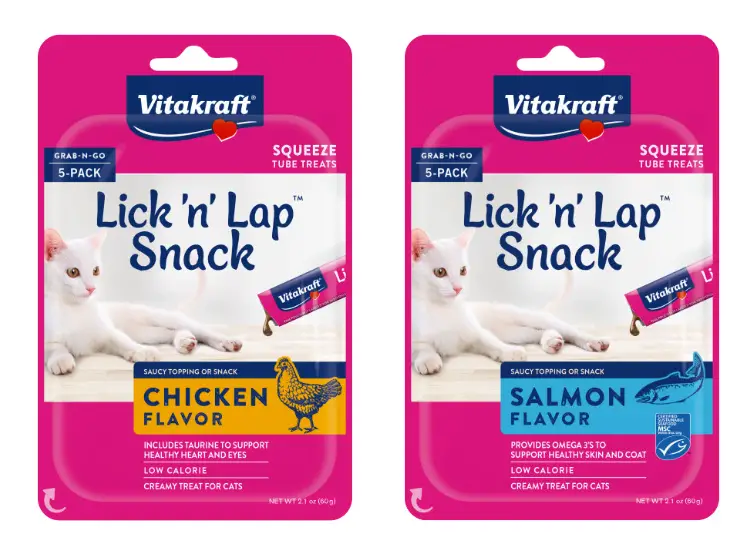 The Lick 'n' Lap Snacks were easily the standout product out of the whole line, and I'm now going to make sure to always have some on hand. And since I keep the packets in a drawer in my kitchen, Odin comes running like mad every time he hears me open it. According to Vitakraft and their partnered Feline Training and Behavior Specialist, Molly DeVoss, the treats are also great for training and bonding — and I can definitely see why!
PurrSticks
Another treat that was suggested to use with the Puzzler Treat Dispensing Toy were the brand's PurrSticks. These are breakable sticks made from over 70% meat that are soft and chewy enough for cats of all ages. They come individually wrapped, so I just broke up one full stick into little segments and put those in the toy. Again, Odin had a blast fishing out the little pieces and eating them one by one.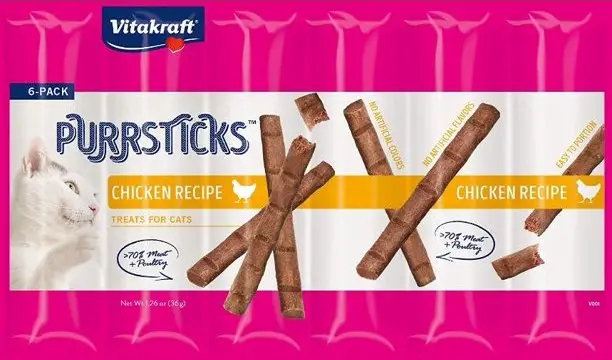 My favorite thing about the PurrSticks is the segmented nature that makes them stand apart. This allows you to treat your cat to as much as you see fit. If it's time for a small bite, that's an option. If you want to give them a whole stick to chew on for a while, that's an option too. Or if you have the puzzle toy, they make for a great, bite-sized reward.
Souprise Snacks
The last treat we reviewed were Vitakraft's Souprise Snacks, brothy treats made with real pieces of meat. Due to how liquidy these were, I couldn't feed them to Odin the same way as the Lick 'n' Lap, so I instead squeezed some into a small dish and he ate the treat right up in no time.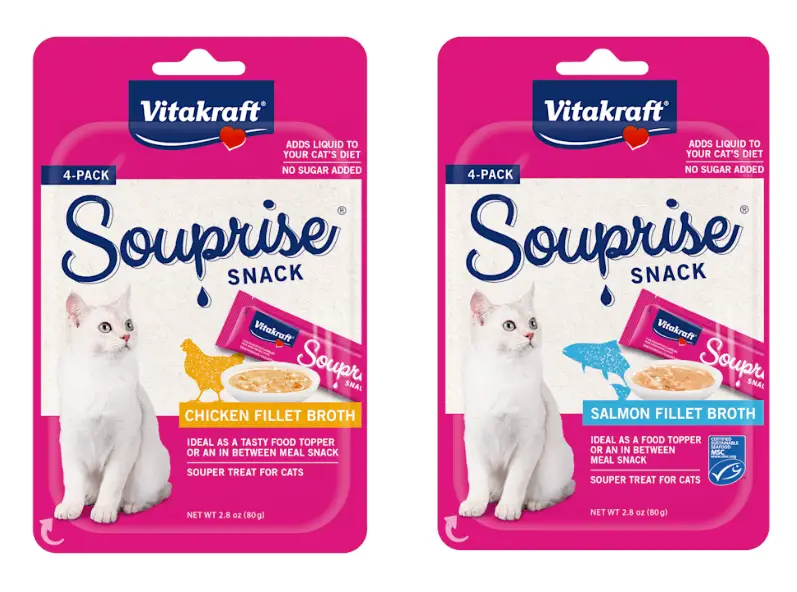 The brand also recommends putting some Souprise on top of dry cat food to make it more palatable, so I tried that too when it came to dinner time. Odin can be picky about his dry food depending on his mood and usually doesn't eat it super quickly. But with the broth over top, the food was a bit softer and much more appealing to him than usual.
SUMMARY
After trying an assortment of Vitakraft products, I can say that it makes total sense that they've been around for 180 years. Odin's (photo below) love for each and every one of the treats in the line really showed me that this brand knows what they're doing when it comes to cats.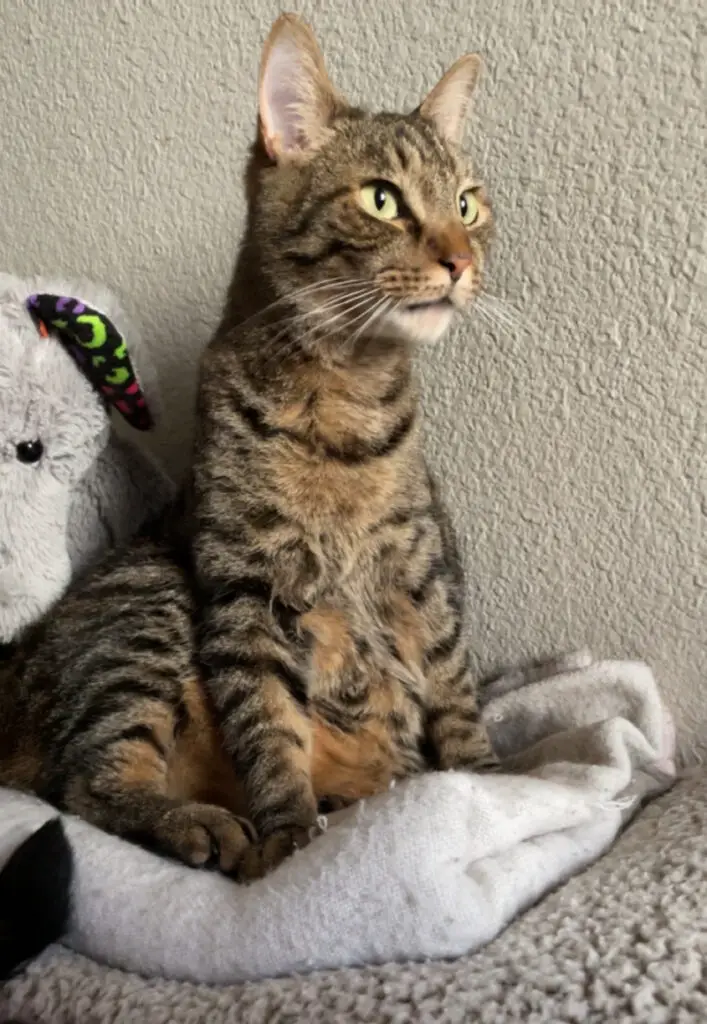 I highly recommend everything reviewed in this article, but I'd like to give extra special credit to the Lick 'n' Lap Snacks for being Odin's standout favorite.
Original author: Purringtonpost
How do you feel about this post?
Stay Informed
When you subscribe to the blog, we will send you an e-mail when there are new updates on the site so you wouldn't miss them.
Comments
No comments made yet. Be the first to submit a comment