A scrawny stray cat surprised shelter staff when she gave birth to a litter of five kittens.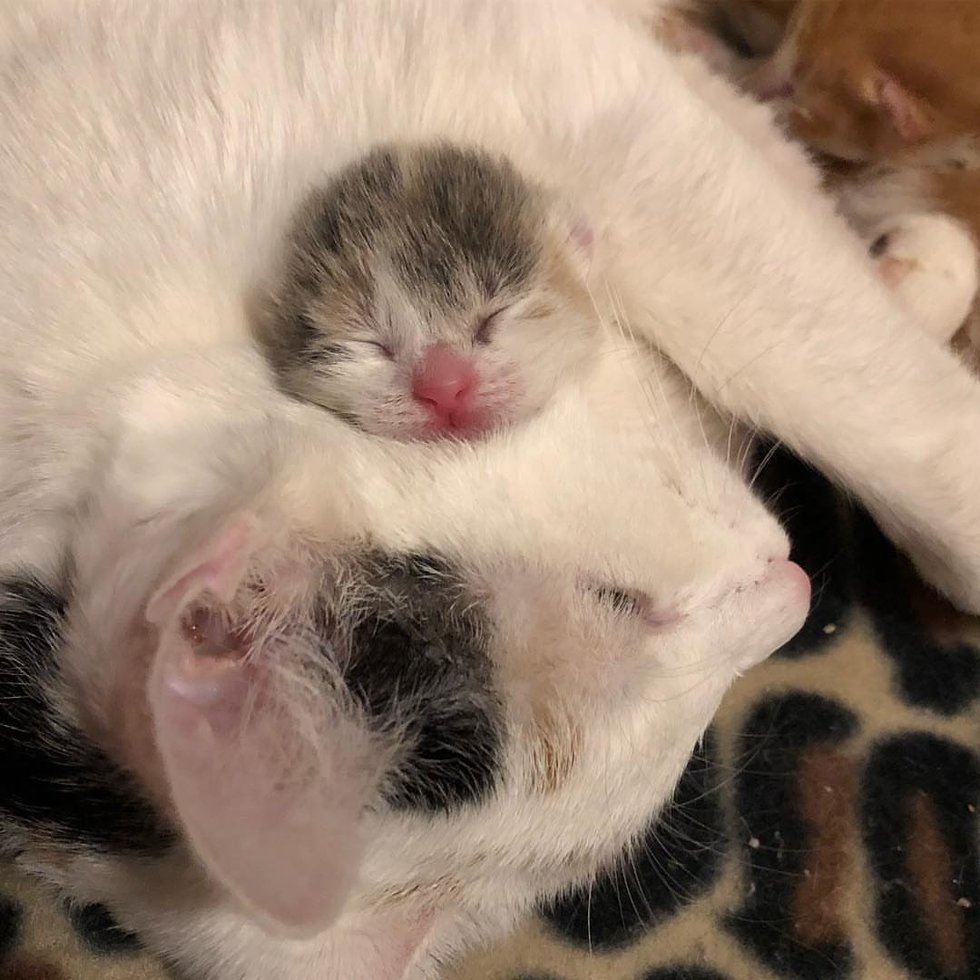 Kymmi @lv_fosterkittens
Right before the New Year's Eve, Molly the cat came to a municipal shelter in Las Vegas after she was picked up as a stray.

She was very agitated and didn't allow anyone to touch her. They weren't able to examine her at the time, but staff had a suspicion that she was pregnant.
When they came back to check on her, they were surprised to see Molly tending to five little newborn kittens. She was very protective of them and wouldn't leave their side.
They immediately reached out to local rescue groups and hoped to get them into a foster home as the shelter environment was too stressful for the little family.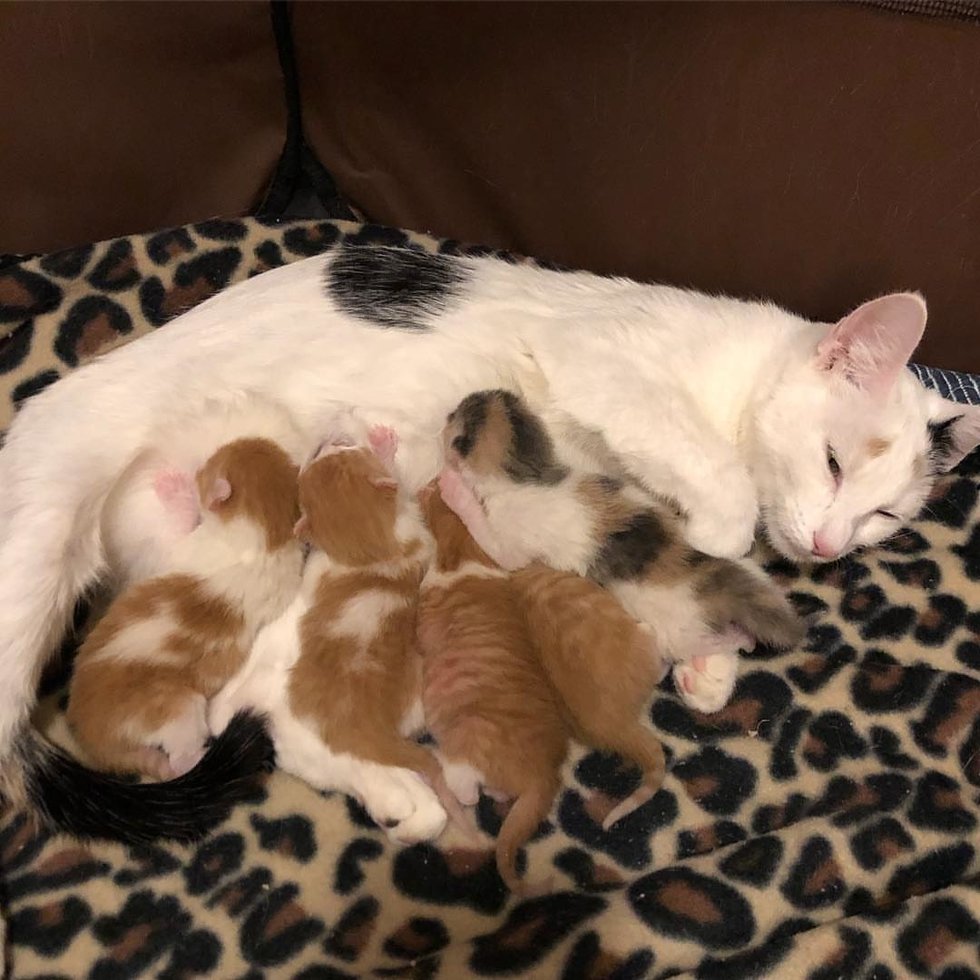 Kymmi @lv_fosterkittens
Nikki Martinez, a local animal rescuer, met Molly at the shelter. As she tried to pet her, she saw a feline mother instinctively trying to protect her kittens.
With help from Hearts Alive Village Las Vegas, she was able to get the kitties out of the shelter and into a foster home.

Kymmi, a volunteer of Hearts Alive Village, had an empty room and immediately offered to help. "She is very friendly, sweet and is such a doting mama," Kymmi told Love Meow.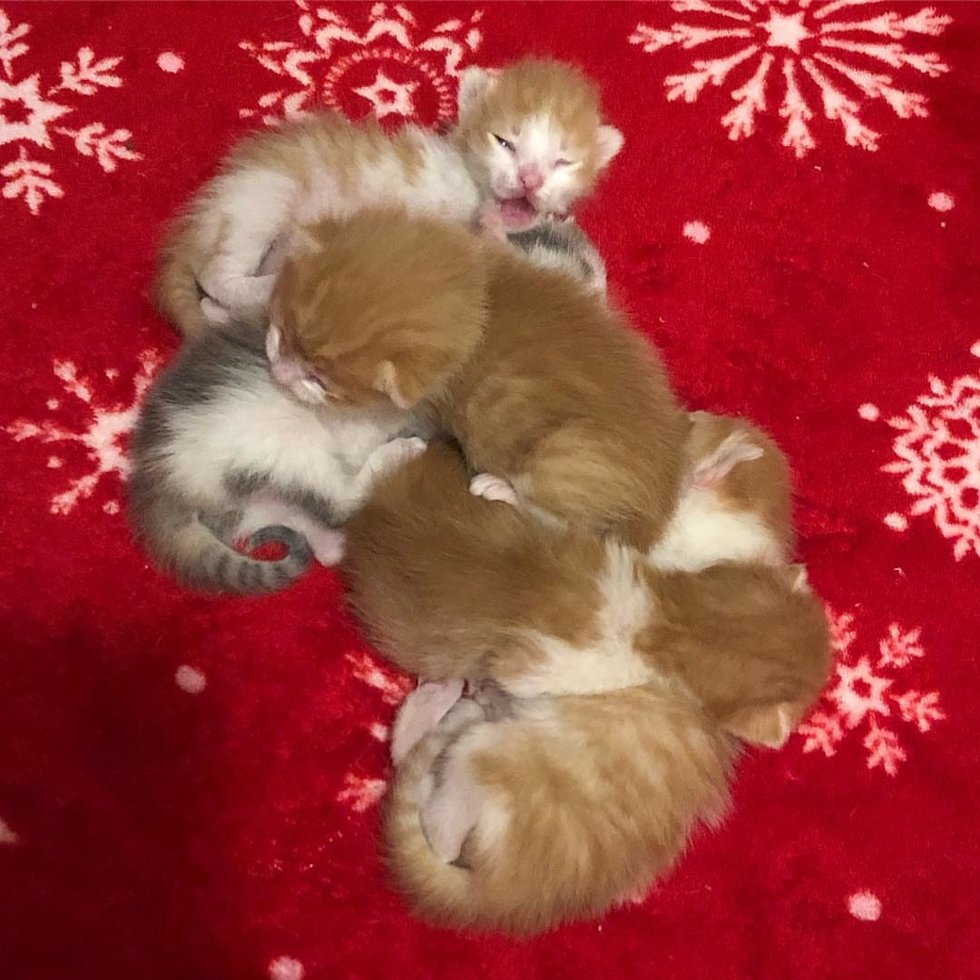 Kymmi @lv_fosterkittens
Molly settled right into her foster room — she nuzzled comfortably in her new bed, purred up a storm and even allowed her foster mom to help with her kittens.
The stray cat whom no one could touch at the shelter, turned out to be a snuggle-bug.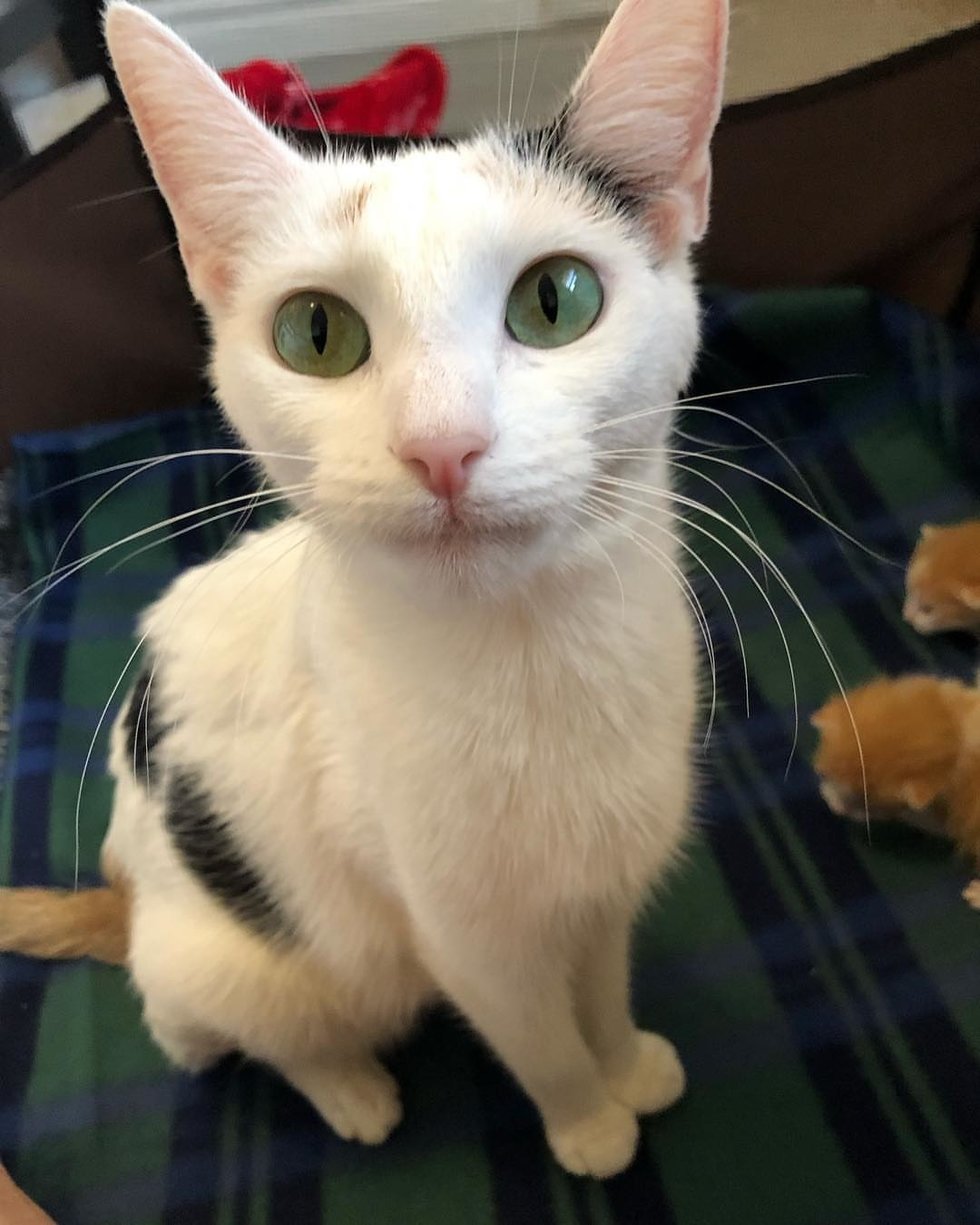 Kymmi @lv_fosterkittens
She spent most of her time nursing and keeping her kittens clean and groomed. When the babies were sleeping, she cuddled with them, watching over them every step of the way.
"Molly is such a good mom and is the sweetest cat!"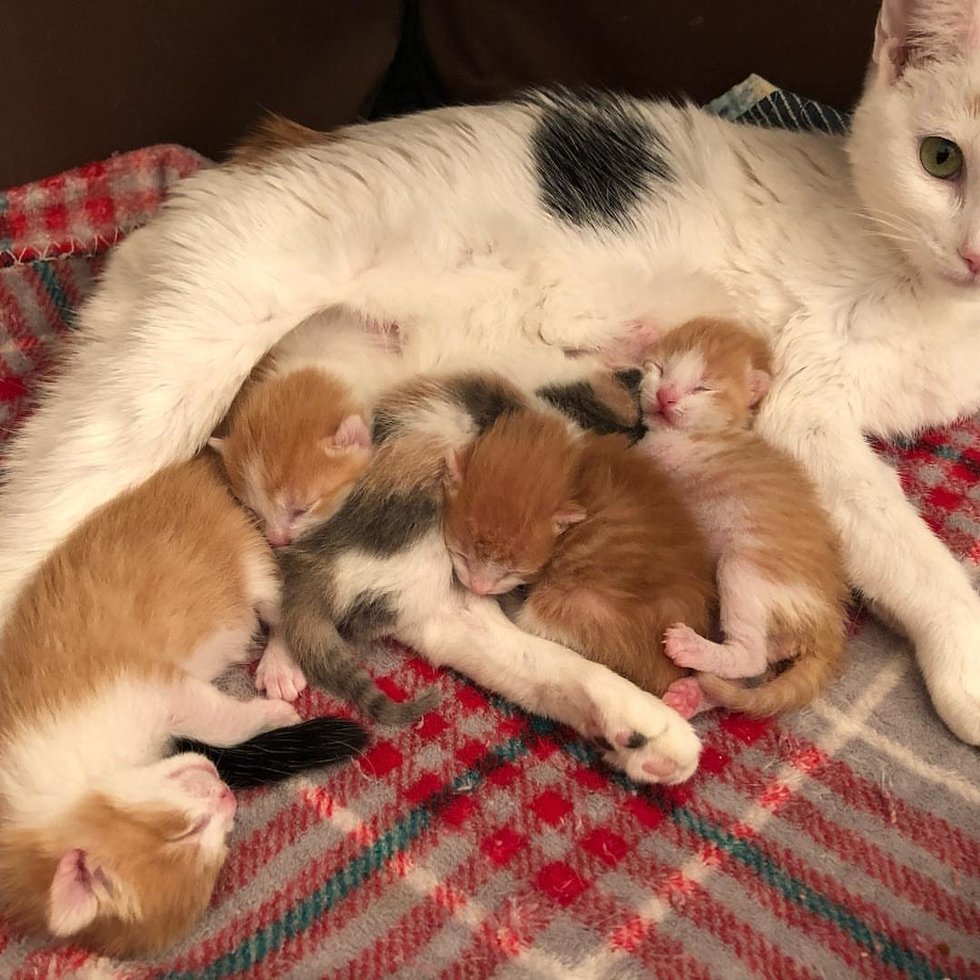 Kymmi @lv_fosterkittens
Watch Molly and her kittens in this cute video:
As the kittens grew bigger, they started to venture out of their nursing pen.

At five weeks old, they tasted their first solid food.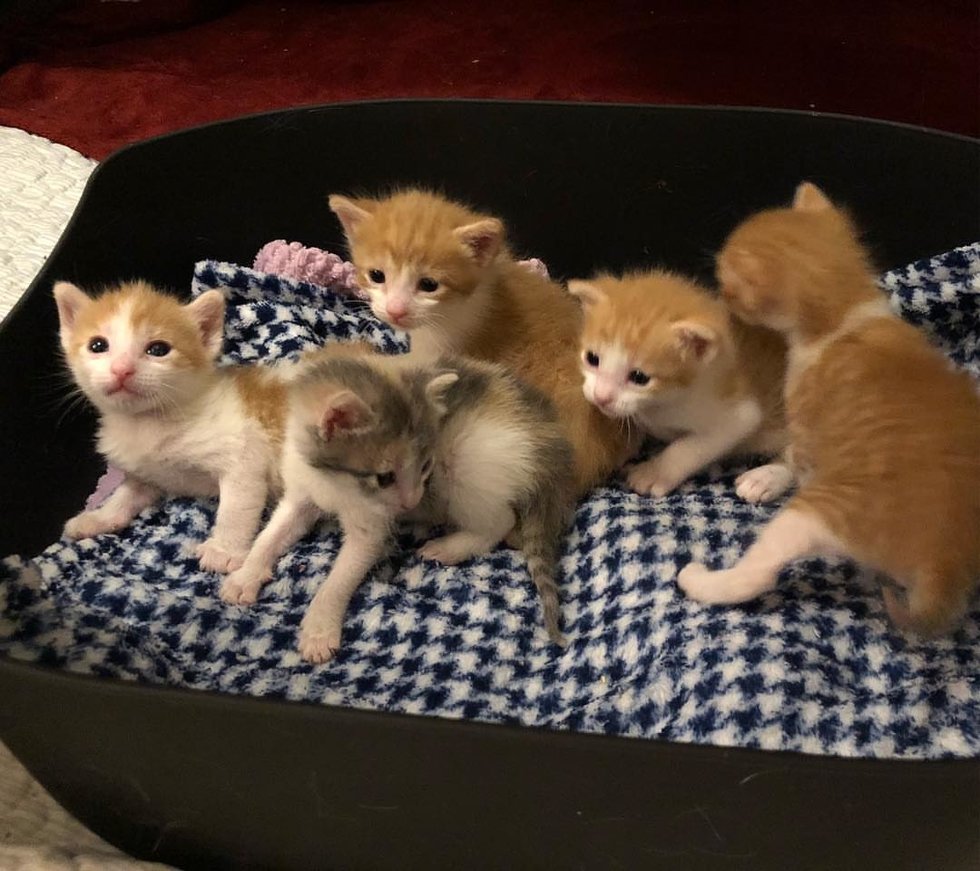 Kymmi @lv_fosterkittens
Molly began to spend more time with her foster mom while keeping an eye on her kittens as they became more playful and rambunctious.

"She loves attention and to be in our laps, she even likes to be held," Kymmi said.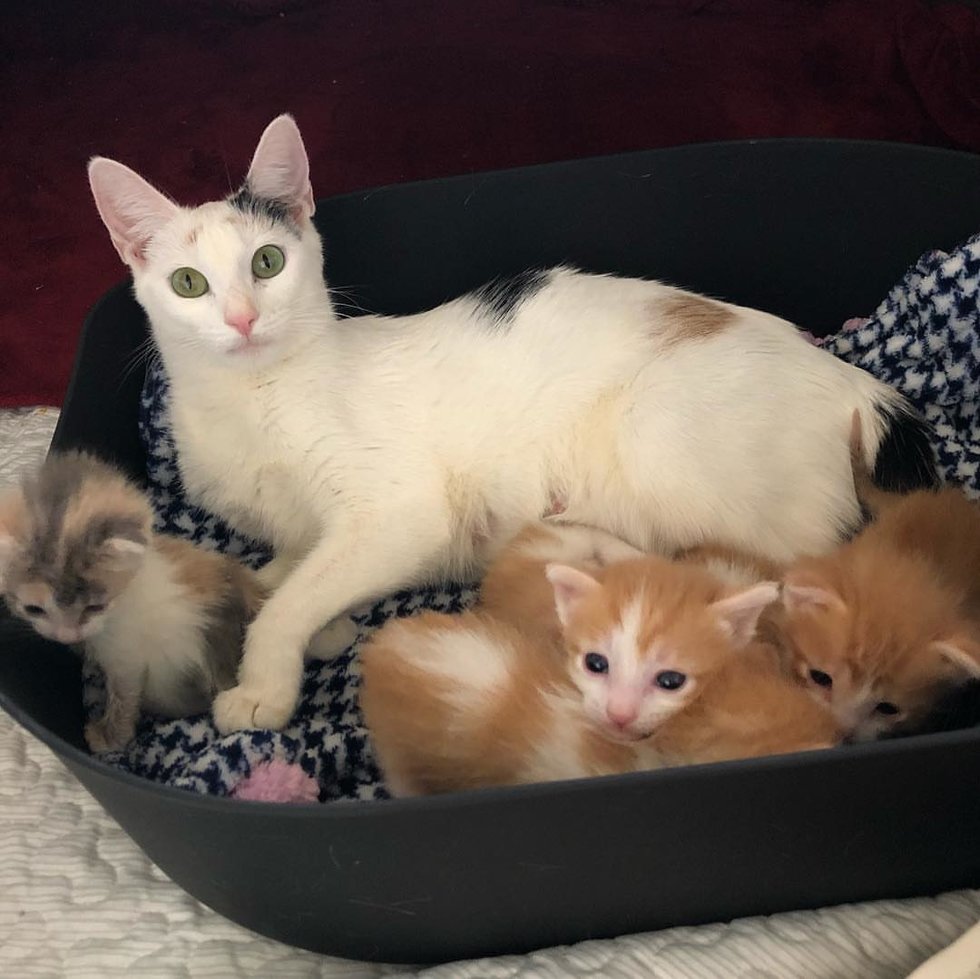 Kymmi @lv_fosterkittens
The kittens are getting big but they always go back to their mom for comfort nursing.
Once the kittens are old enough, they will start looking for their forever homes.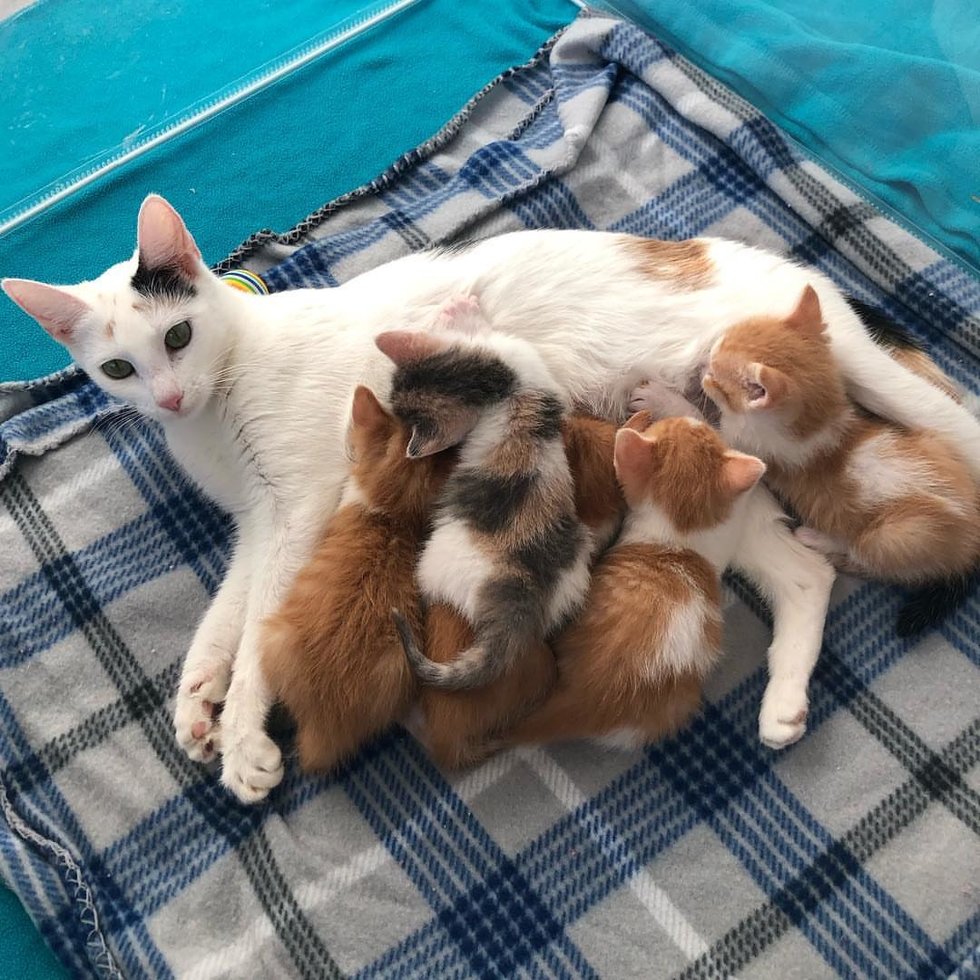 Kymmi @lv_fosterkittens
The sweet calico has lived most of her life on the streets and is so happy to have a roof over her head and someone to cuddle with.
"Thankfully, this will be her last litter and she has an amazing future in a loving, forever home ahead of her!"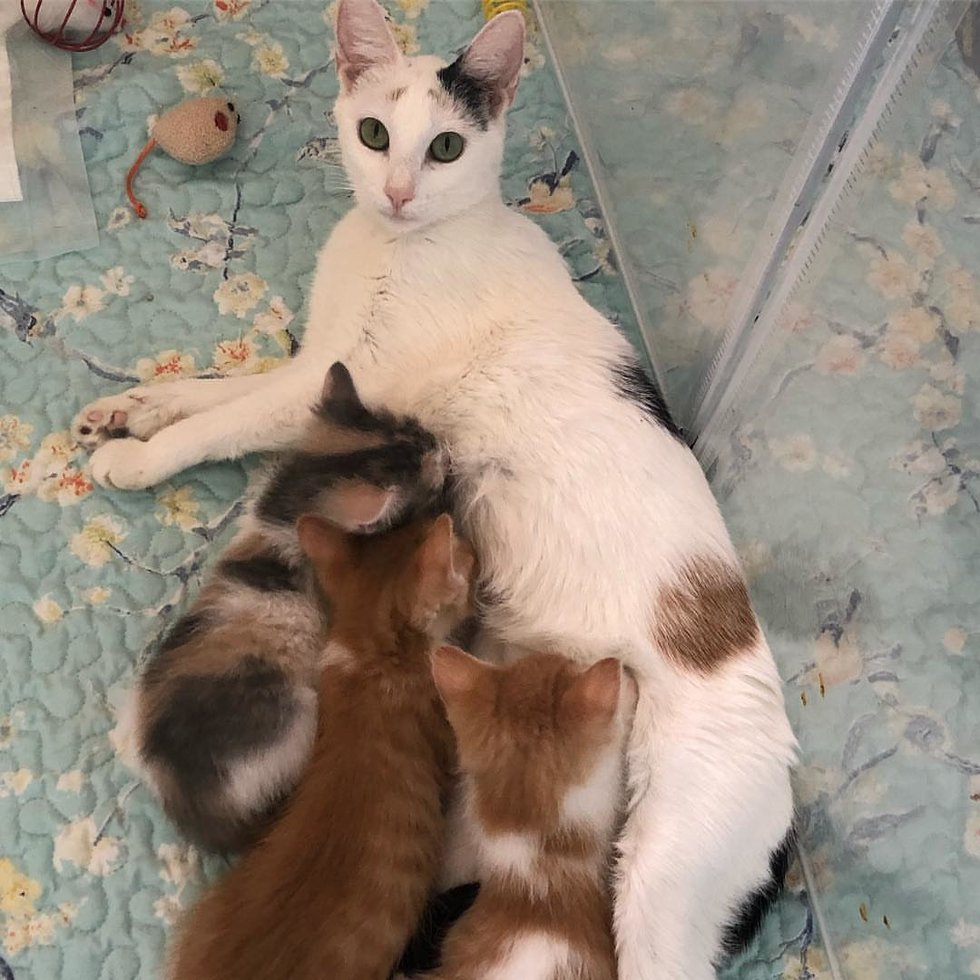 Kymmi @lv_fosterkittens
Share this story with your friends. Follow updates on this beautiful feline family on Instagram.
Related story: Man Finds Cat Who Just Had Kittens Under His Bed But He Doesn't Own a Cat