CATStyle Blog
Come on board and write about your funny cat and share your stories with all the other cat lovers.
3 minutes reading time
(520 words)
Show Me Your Kitty!
Comedian Chelsea White announced a new season of her cat-themed web series, Show Me Your Kitty, the first four episodes of which are available to stream now.
Aptly described by MTV as "more entertaining than a laser pointer on a sack of catnip," Show Me Your Kitty finds Chelsea talking to friends, celebrities and other respected members of the community all about their kitties. Past guests have included Awkwafina, Desus Nice and Janine Brito.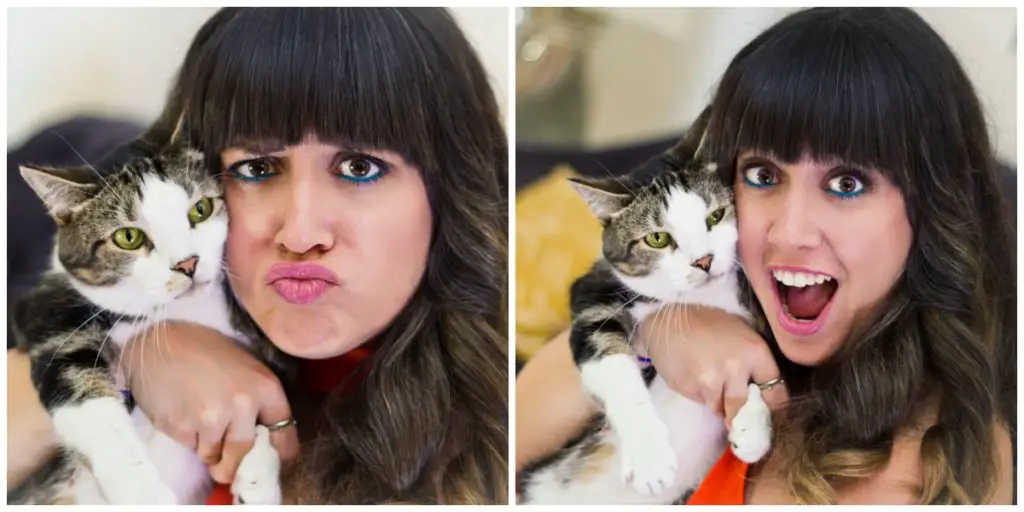 Each episode of Kitty features White visiting the apartments of cat owners and learning all about their feline companions, all the while playing games such as "Are You Kittying Me?" (a lightning round of true or false questions about cats) and "Purrr-fect Match" (a kitty-friendly take on the Newlywed Game).
"I've had some of the best interviews of my career with cats," said White when asked why she created Show Me Your Kitty in 2014. "I just feel like people underestimate how articulate cats can be. They're much less inhibited than humans, and usually more witty if we're being honest."
When asked who tops her list of favorite kitties she's met so far, White stated, "It's so hard to pick! I love all of the kitties I've ever met in my entire life, both on and off the show equally. A couple of kitties I've met on the show who come to mind, though, are Desus Nice's kitty Charlie and Awkwafina's late kitty Pepper who were probably the two kitties least impressed by us being there, which I respect."
Although White had the honor of meeting celebrity cat Lil Bub last year, described by White as "one of the highest honors I've ever had bestowed upon me," the cat she is most interested in nailing down an interview with would be Gabby Sidebe's cat, Aaron.
This season of Show Me Your Kitty will feature more interviews and cat puns that fans have come to expect and love, plus three of the four new episodes were shot in LA as opposed to previous seasons that exclusively featured East Coast kitties. "See if you can pick up on the kitties' laid back West Coast attitude," said White.
Among season three's guests are Family Guy writer and MTV DJ and TRL host Damien Fahey and actor Grasie Mercedes' kitties Dakota & Gazpacho, Real Housewives of New Jersey's Marge Sr.'s kitty Maxi, comedian Shannon Coffey's kitty Cinna and My Favorite Murder producer & co-host of The Purrrcast Steven Ray Morris's kitty Penny Lane.
Watch the purr-fect third season of Show Me Your Kitty on YouTube now.
About Chelsea White
Chelsea White is a host-writer-producer-comedian-cat enthusiast living in NYC with her cats, Tanooki and Miranda Hobbes.
In addition to being the creator and host of Show Me Your Kitty, she's the co-creator, Executive Producer and host of the digital series Adulting by Bravo and weekly Facebook Live talk show What a Delight! w/ Chelsea White. She is also co-host of the New York Times recommended dating podcast Ghosted Stories and host for BTRtoday's BreakThruTV.

You can learn more about Chelsea White by visiting her website here.
Original author: Purringtonpost
How do you feel about this post?
Stay Informed
When you subscribe to the blog, we will send you an e-mail when there are new updates on the site so you wouldn't miss them.
Comments
No comments made yet. Be the first to submit a comment