CATStyle Blog
Come on board and write about your funny cat and share your stories with all the other cat lovers.
3 minutes reading time
(527 words)
Stray Cat Wanders Into School Classroom and Decides to "Help" and Make the Place His Home.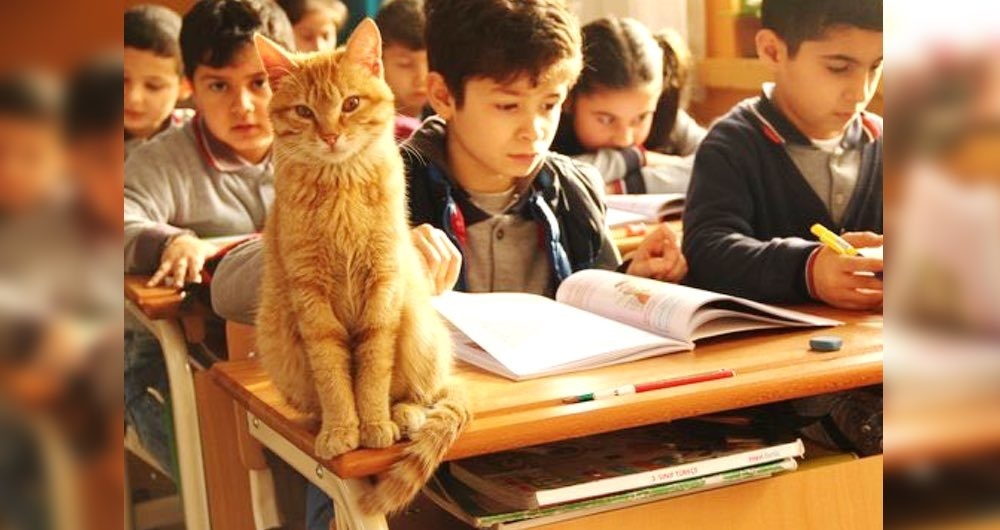 A little ginger cat wandered into an elementary school in Izmir, Turkey and decided to make it his home and the children there his friends.
Meet Tombi!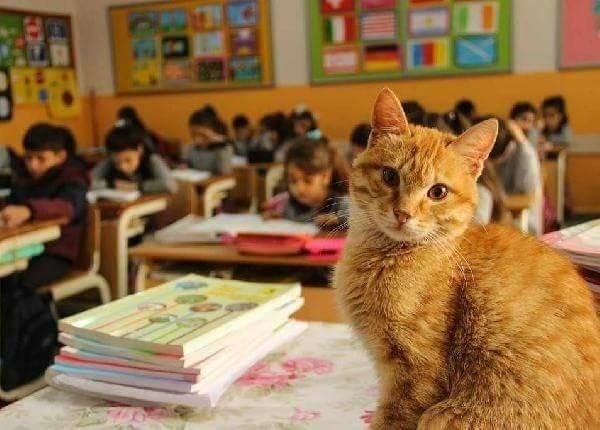 Özlem Pınar Ivaşcu
Tombi the stray showed up in the school's garden one month ago and just kept coming back. He immediately took a liking to the children there and would beg for attention and pets.
Özlem Pınar Ivaşcu, a third grade teacher at the school, was surprised when the little feline sauntered into her class one day and appointed himself as her "assistant".
"He started coming into my class and the children enjoyed his presence," Özlem told Love Meow .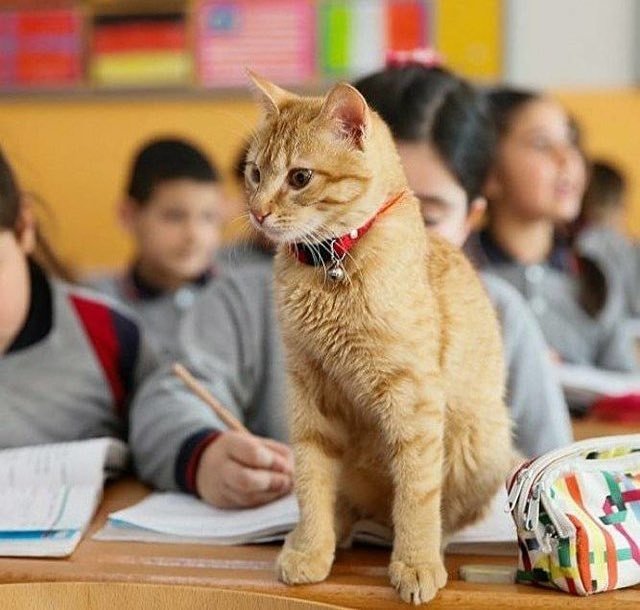 Özlem Pınar Ivaşcu
"When he first joined our class, I noticed a change in the children's behavior. They were more careful and stopped running around in the classroom. They couldn't wait to come back to school the next morning (which is remarkable for some 9-year-old children)," Özlem told Love Meow.
The students were captivated by the kitty's charm and personality. They became more excited about school.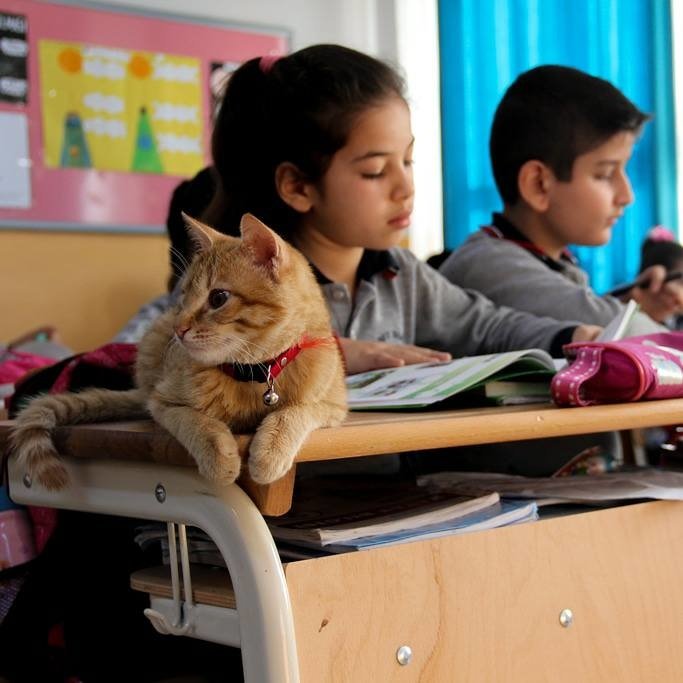 Özlem Pınar Ivaşcu
"Unfortunately, one of the parents didn't agree to have the cat around the kids." They received a complaint, and that was when Özlem and her friend decided to share the story on Facebook with the intention of finding Tombi a home.
Özlem took the kitty to a veterinary clinic to have him vaccinated and later found him a good home in Izmir. But little Tombi was not happy at all.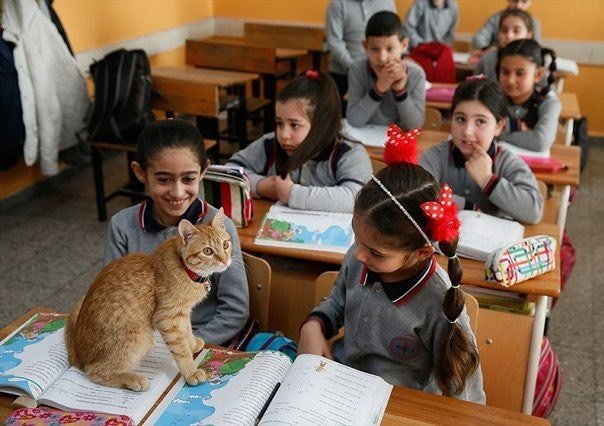 Özlem Pınar Ivaşcu
"He didn't seem to be happy in the house and didn't get along with the other cat already living there. For three days Tombi didn't eat almost anything. So together with my husband, we decided to take Tombi back and kept him in our house," Özlem told Love Meow.
Students wrote letters and did drawings for their feline friend to cheer him up. It was clear that Tombi missed his friends, too.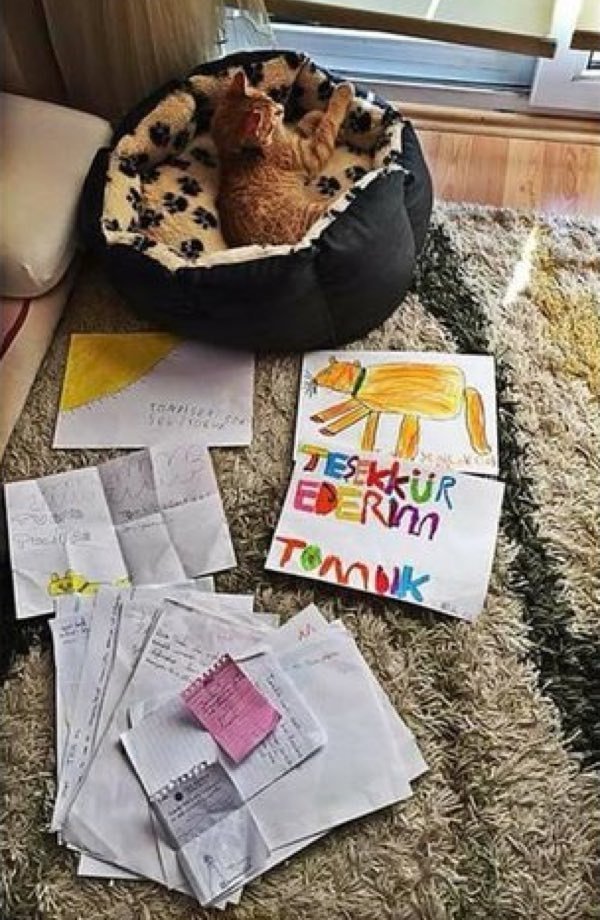 Tombi's story spread all over social media and made its way to the school's management as well as the head of municipality education. The parent who opposed having the cat, eventually changed her mind.
"With their great support, we decided to return Tombi to school," Özlem told Love Meow.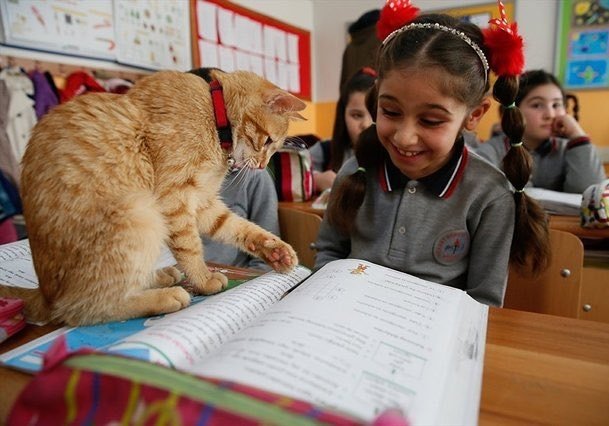 Özlem Pınar Ivaşcu
As soon as the ginger cat came back to the classroom, he was himself again.
"The children were thrilled to have Tombi back in their class," Özlem told Love Meow.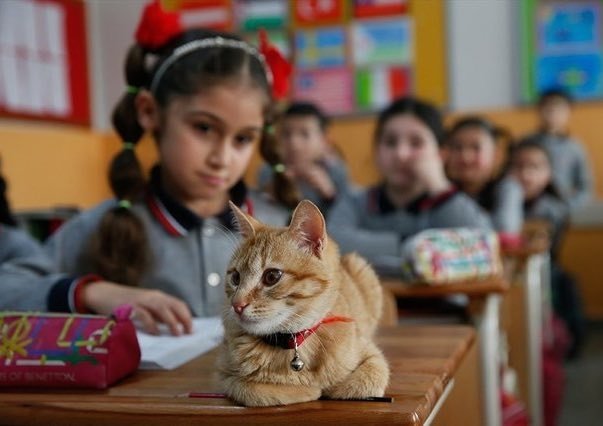 Özlem Pınar Ivaşcu
"Tombi has taught them to be more responsible," Özlem said.
The children have learned to be gentle to animals by helping to care for their feline friend.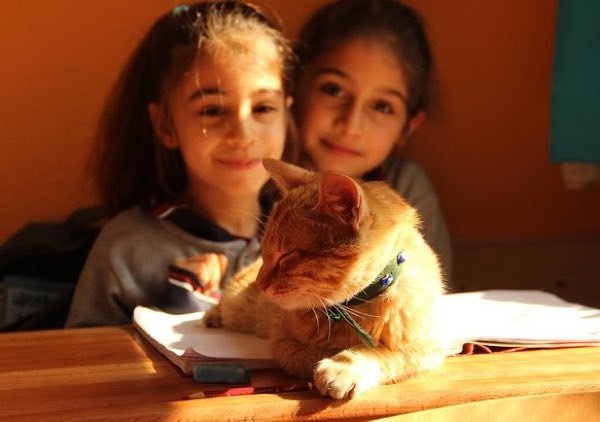 Özlem Pınar Ivaşcu
Tombi went to his vet appointment the other day, and the kids came along to keep him company.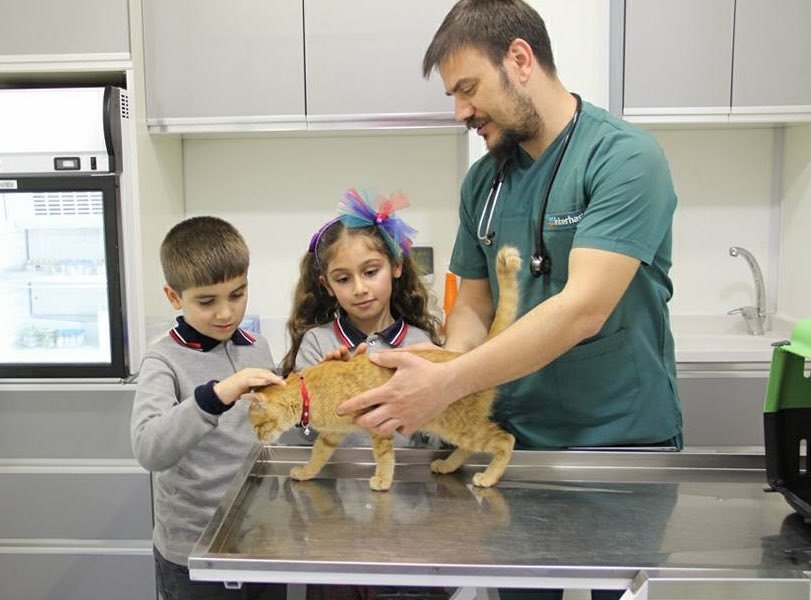 Özlem Pınar Ivaşcu
"My husband and I love animals very much, and we hope the story of Tombi will raise awareness for animals like him," Özlem told Love Meow.

"We hope that more and more people realise what wonderful creatures they are."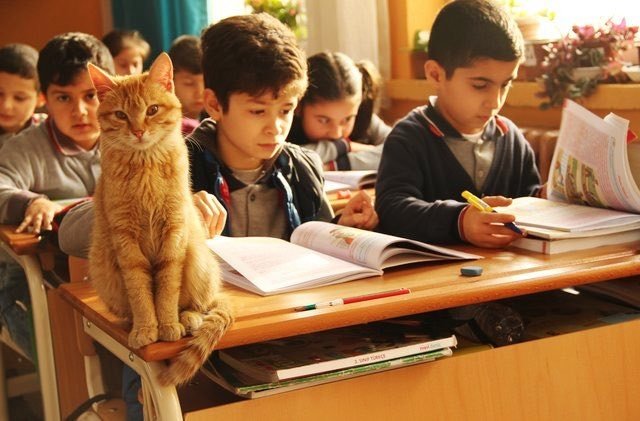 Özlem Pınar Ivaşcu
Share this story with your friends.
Related story: Ginger Cat Bubba Loves School So Much They Issue Student Body Card for Him
Original author: Amy Bojo
How do you feel about this post?
Stay Informed
When you subscribe to the blog, we will send you an e-mail when there are new updates on the site so you wouldn't miss them.
Comments
No comments made yet. Be the first to submit a comment