The Catit Play Spinning Bee is a fun interactive cat toy that will make your cat go wild!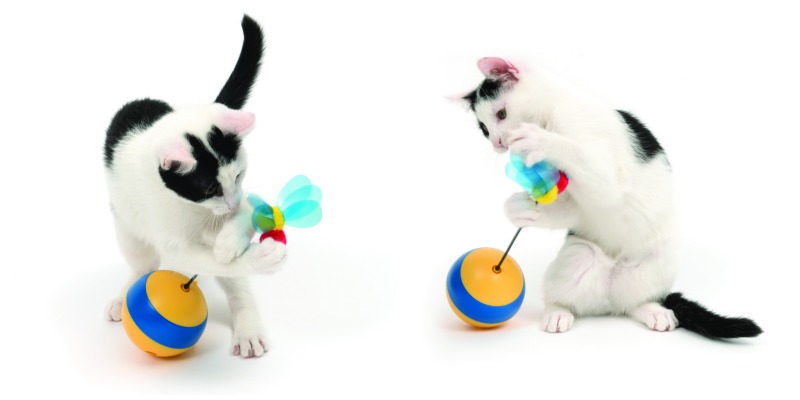 Here's what it does:
Spins crazily Sends out laser beams Drops treats

Check out the video below and see for yourself what makes the Spinning Bee such a delight for your kitty to interact with:
The Catit team were kind enough to offer 3 Spinning Bees for three lucky Purrington Post readers to WIN!
* Contest Details
This contest ends on May 29th, 2019 and is available to US residents only. To enter you just need to submit a comment in our "Leave a Reply" section at the bottom of this page saying:
My cat's name is [insert your cat's name] and he/she would love to WIN a Catit Spinning Bee interactive toy because [your cat's reason]
The 3 winners will be chosen by the Catit team from all the correctly submitted entries and contacted by email on or around June 5th, 2019.
Have fun. Be creative. Good luck!
You can read more about this Catit interactive toy here => Spinning Bee