CATStyle Blog
Come on board and write about your funny cat and share your stories with all the other cat lovers.
2 minutes reading time
(443 words)
Woman Gave Special Kitten a Home When No One Else Did, and Turned His Life Around
A woman gave a blind kitten a home when no one else did, and turned his life around.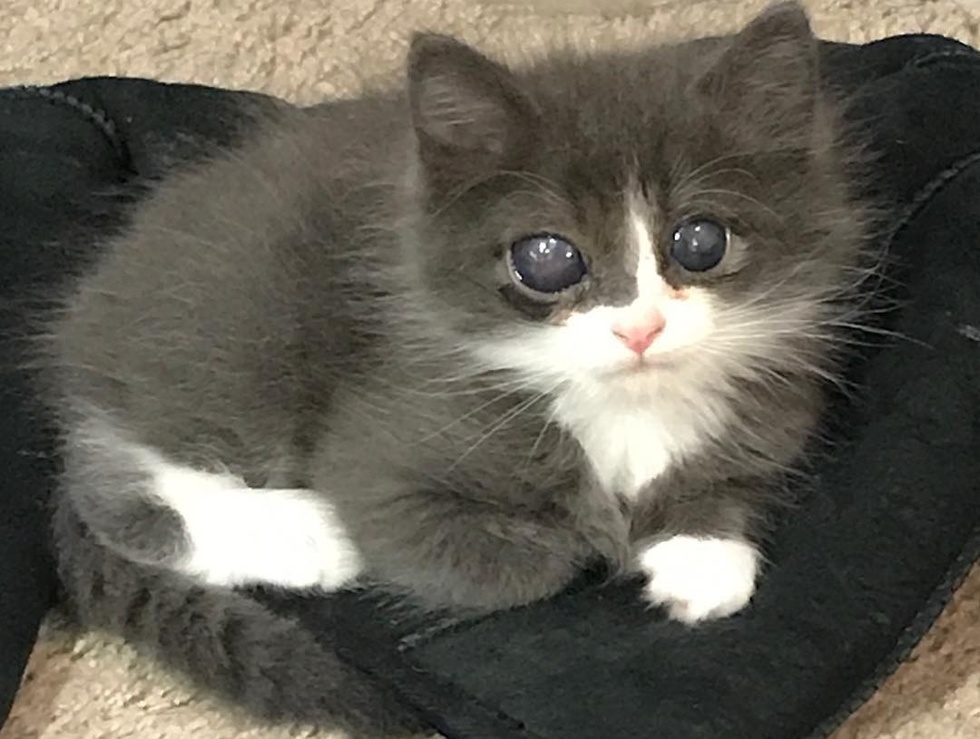 @piratecatcj
Devin from Colorado came across a Facebook post about a kitten needing a home. "They were looking for someone to 'take this blind cat,'" Devin told Love Meow.

No one offered to take him until Devin came around. "He looked like a little scraggly ball of fluff, and I couldn't resist helping him."
Once she took the kitten to the vet, they discovered that he was born blind due to congenital glaucoma. One of his eyes was in such poor shape that it became unsalvageable.
"Unfortunately, due to the fact that the people who had him before never sought any type of medical attention for him, his eye was basically exploding from the inside out due to the pressure from the glaucoma."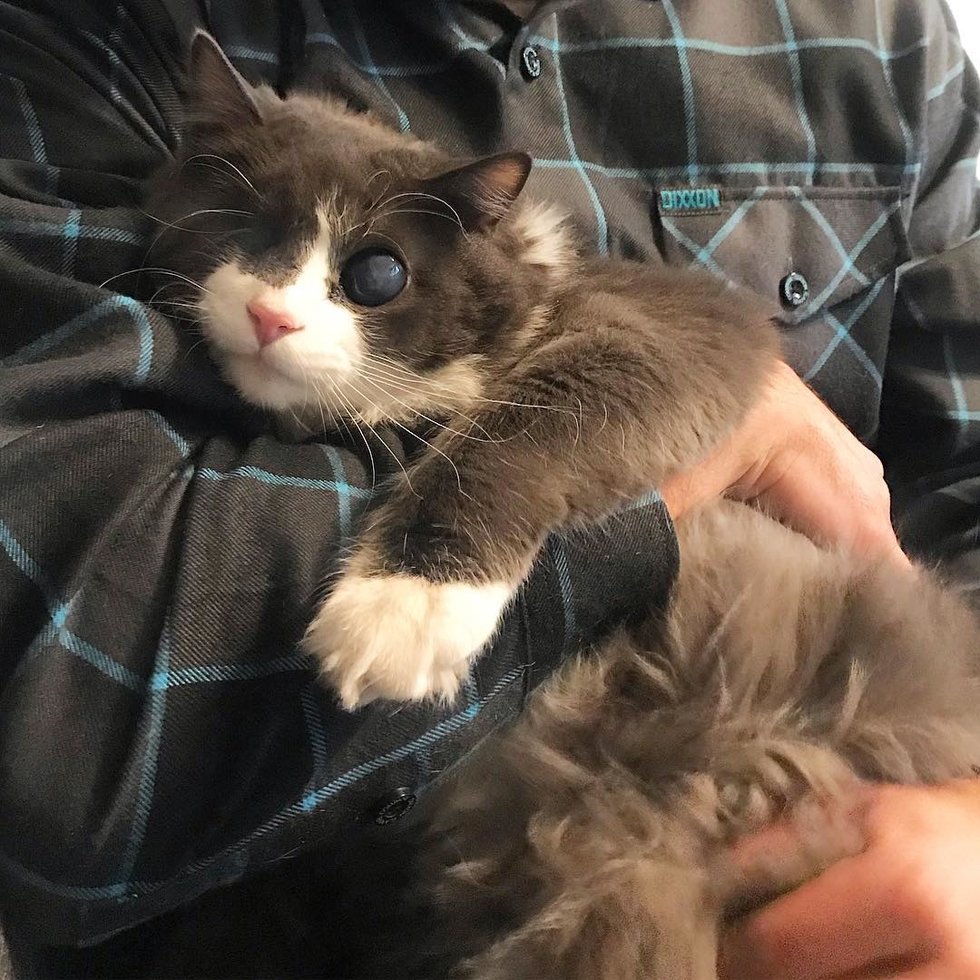 @piratecatcj
The right eye had to be removed to prevent infections. They named him CJ the pirate cat.

The little kitty quickly bounced back after the surgery. He felt so much better that his personality started shining through. They introduced him to their canine buddy, Bullet, and the two soon became best friends.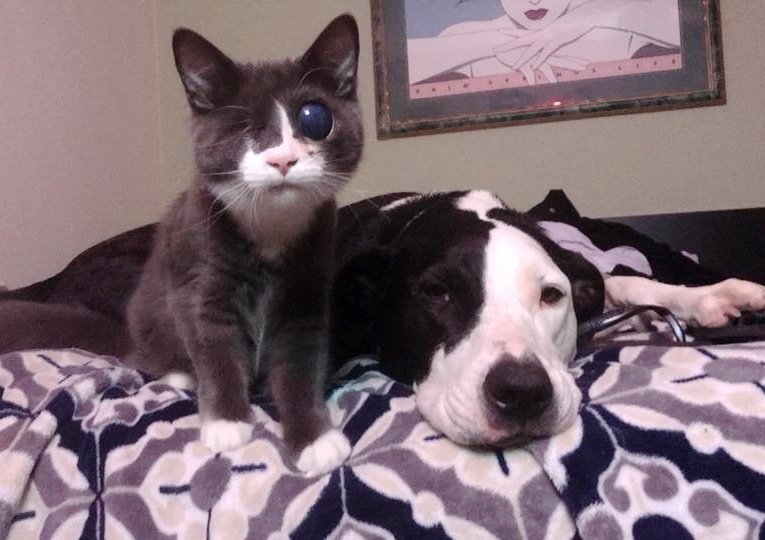 @piratecatcj
CJ doesn't let anything slow him down and has quickly claimed to be the boss in the house.
"He has a very rambunctious personality, and is extremely vocal. You'll know when he's hungry, and if you're eating he will jump right on your lap and beg for food."
(Scroll down for video)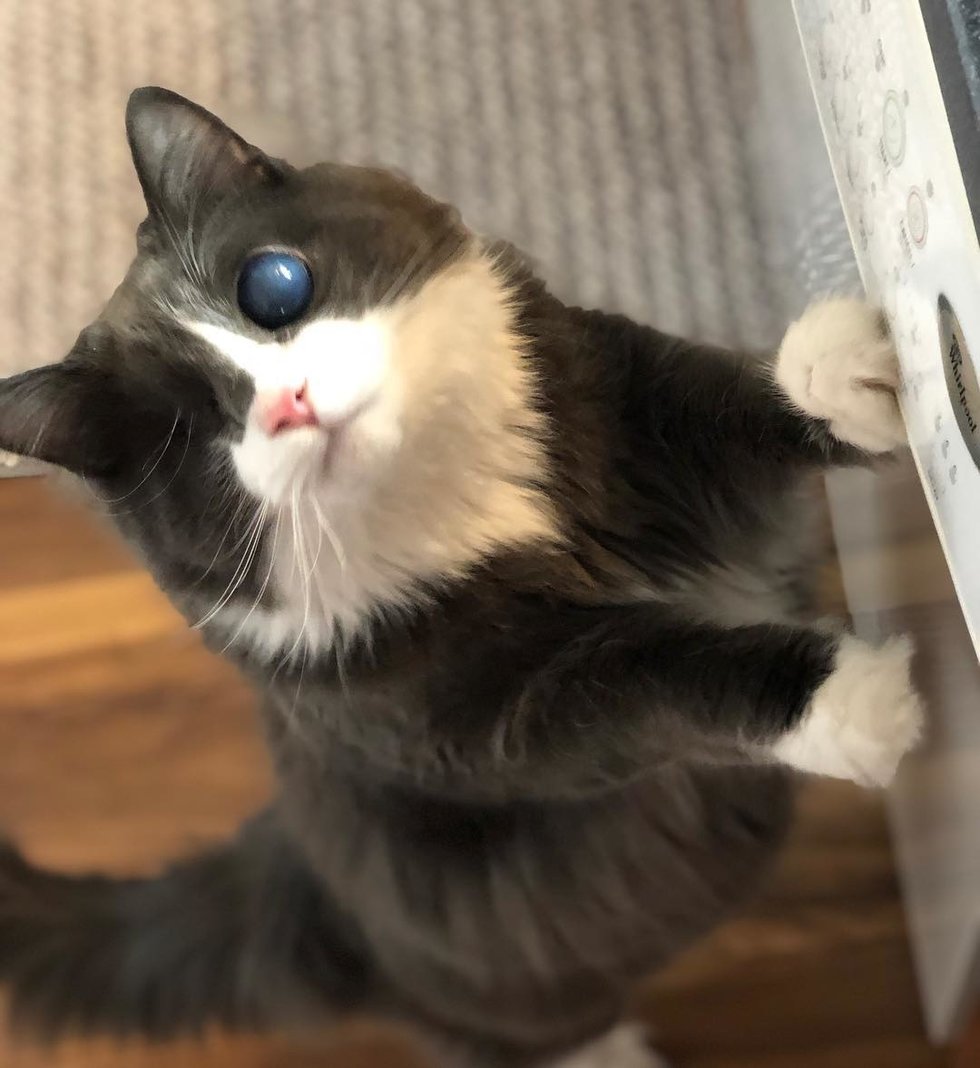 @piratecatcj
Despite being blind, he can do anything just like other cats. He knows where things are located in the house and can sprint up and down the stairs like a pro.
Sometimes, he lurks in the basement and waits for his humans to come down, so he can tackle their feet.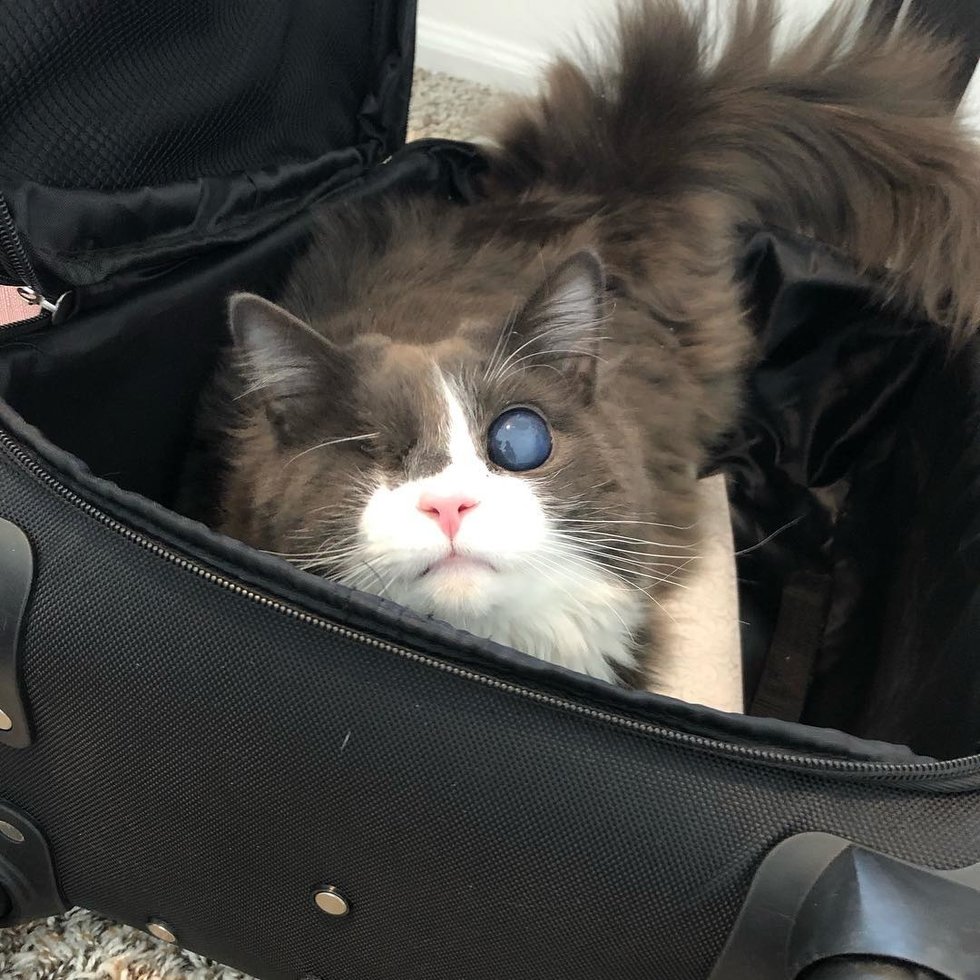 @piratecatcj
The pirate cat uses his other heightened senses to navigate. He can locate toys, catch moving objects and climb cat trees just like any seeing cats.
He's equipped with a big purr motor and is quite the cuddle-bug.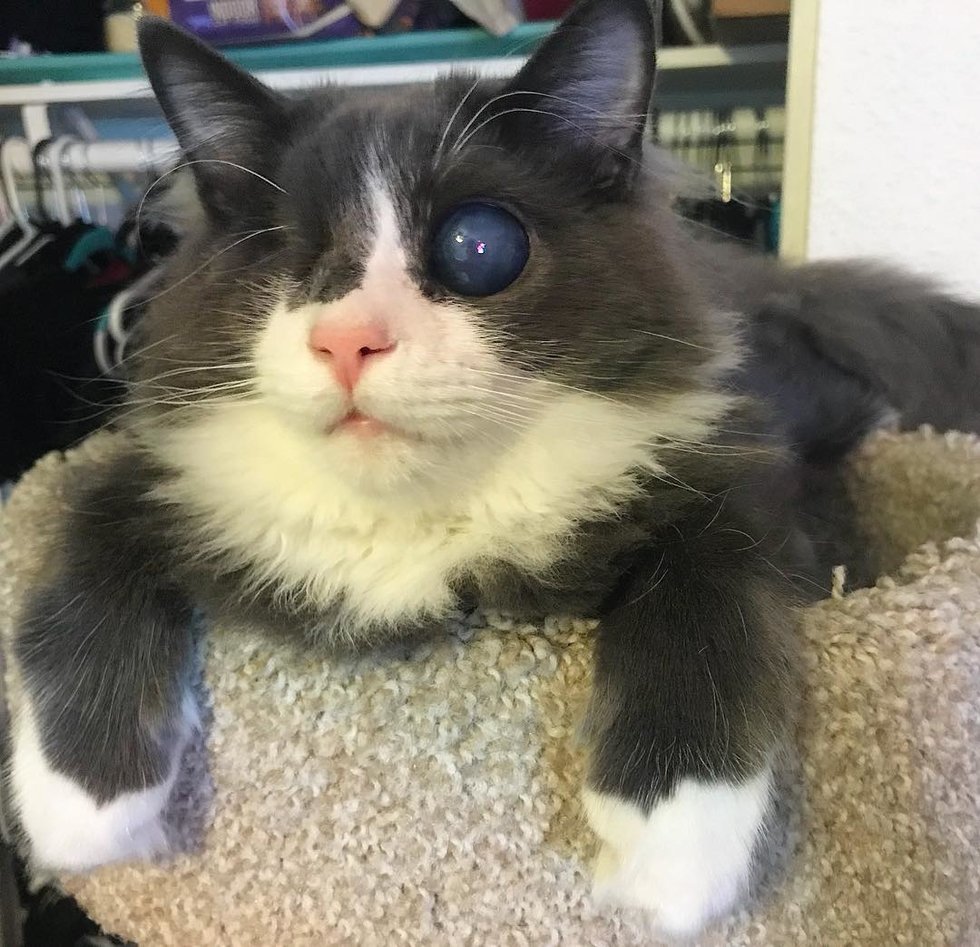 @piratecatcj
"Even though he's blind, it doesn't affect his quality of life, and he's basically a normal cat," Devin told Love Meow.
CJ is a fearless little guy who loves adventures and will follow his humans everywhere they go.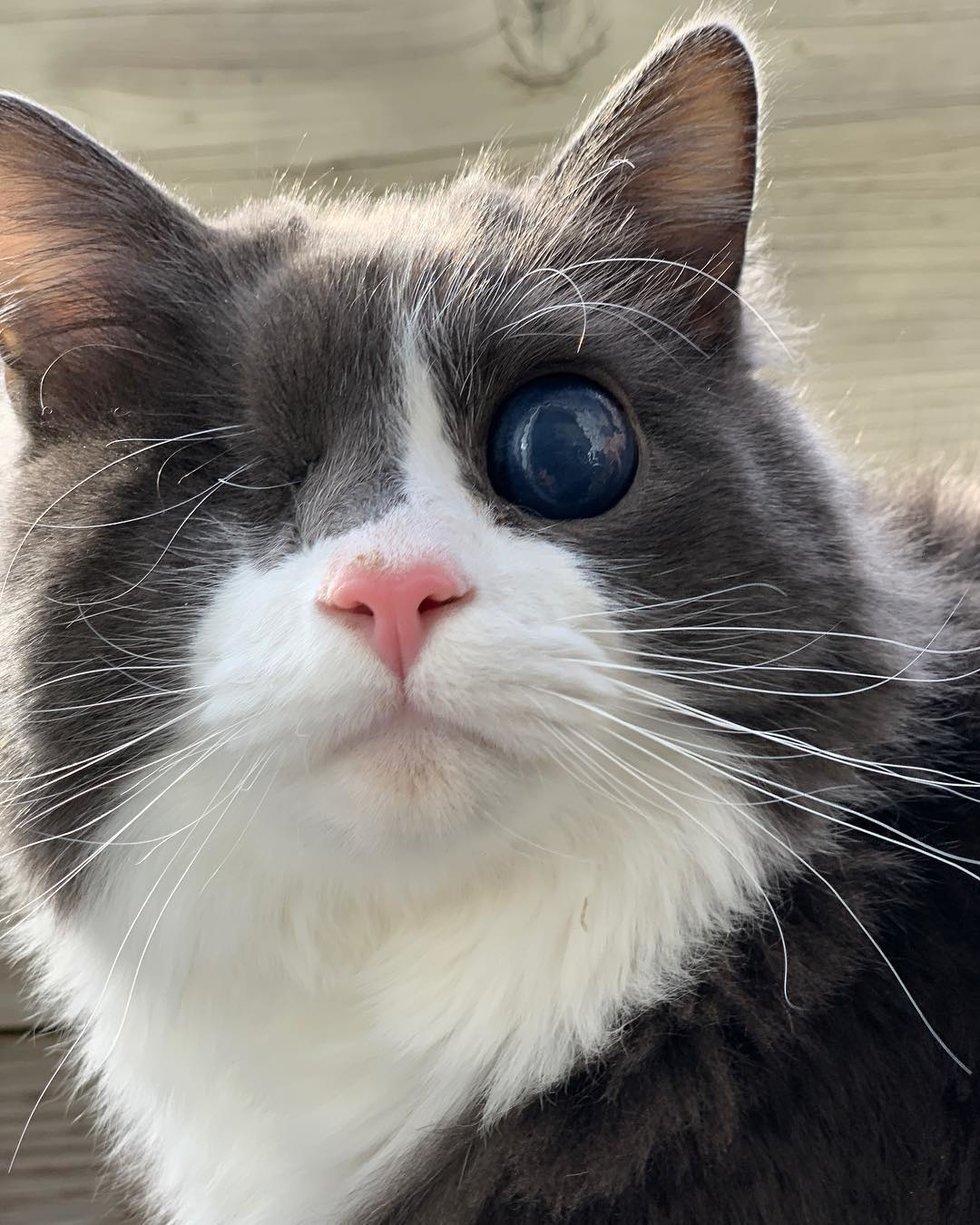 @piratecatcj
The little pirate kitty is all grown up now.
He continues to amaze his humans of what he can do. Nothing can stop him.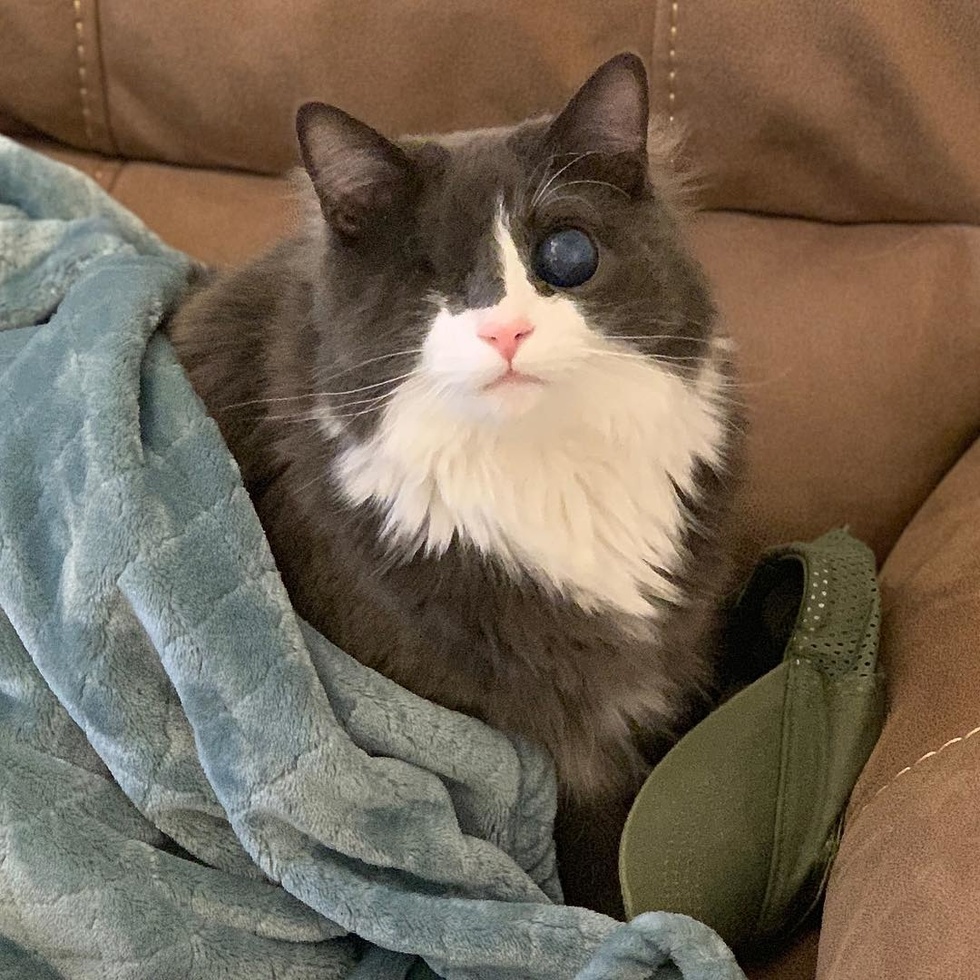 @piratecatcj
Follow CJ the cat on Instagram.
Watch CJ in this cute video:
Share this story with your friends.

Related story: Men Went to Adopt a Kitten But a Beautiful Blind Kitty Found Them Instead
Original author: Amy Bojo
How do you feel about this post?
Stay Informed
When you subscribe to the blog, we will send you an e-mail when there are new updates on the site so you wouldn't miss them.
Comments
No comments made yet. Be the first to submit a comment